SecureAnywhere AntiVirus by Webroot isn't consistently tested by third-party security labs, but we tested it on our own. And it earned a 99 percent protection score for doing a great job of blocking malicious websites, stopping malware from downloading and cleaning up threats on our computers. It is one of the few antivirus software that includes a firewall and access to proxy servers, plus it's a good deal - costing less than most other solutions.
Is SecureAnywhere right for you? Here's our review to help you decide.
$30Bottom line: SecureAnywhere AntiVirus is a good mix of excellent malware protection with light use of resources and an extra dash of advanced protection tools for a reasonable price.
For
Accurate virus detection
Non-invasive
Includes a firewall
Budget-friendly
Against
Overwhelming to navigate
Redirects from dashboard
Some tools not available
What we love about SecureAnywhere Antivirus
Image 1 of 3
We tested Webroot SecureAnywhere AntiVirus using over 300 live malware samples. We attempted to download files straight from the internet and access malicious websites, including phishing schemes. And we allowed our test computers to become infected with some malware to see how well SecureAnywhere recognizes, stops and cleans up threats. SecureAnywhere impressed us by stopping 99 percent of the threats coming in and gathered all threats on our computers quickly. And we didn't experience any lag or slowdown while the program was installed or running, which is a big plus when it comes to virus protection software.
When we tried to visit a website that had a known threat hidden there, Webroot displayed a large warning message letting us know we shouldn't go there. And in the top right-hand corner of the browser, the Webroot extension icon always showed either green or red to let us know if we were safe. Even search results were marked as safe or dangerous so we clearly understood the risks of visiting each one.
During our tests of Webroot's virus scans, we liked how the dashboard turned red when a threat was found. We saw details of what was found and quarantines in the detailed reports, and SecureAnywhere safely and securely removed each threat from its quarantine folder so no trace was left to reinfect our computers.
SecureAnywhere includes a few extra security tools that most programs keep for more expensive internet security suites. These include an identity shield, a personal firewall, and proxy servers. Its phishing filters monitor both online scams and those coming through as email messages.
Our complaints about SecureAnywhere AntiVirus
Image 1 of 3
Our biggest complaint of SecureAnywhere AntiVirus is how difficult it is to figure out the dashboard. Rather than icons or large, clear text links, Webroot has a lot of small text links, stacked as expandable files on the right side of the dashboard. Plus, there are small settings icons throughout the dashboard and you never know what kind of features or tools they lead to until you try them. For example, when exploring Webroot's features, we clicked on the Identity Protection link, which expanded to show us its Phishing Shield and Identity Shield with options to turn them on or off. Clicking the settings icon brought us to a lot of information about what each tool was monitoring while the learn more link redirected us to Webroot's website.
There are several tools that are only accessible from the advanced settings file located at the beginning of the dashboard, including firewall and proxy server settings and virus scan scheduling. When you're done working with a specific feature or file, it takes a minute to figure out how to get back to the main page because some views you must close a window while others give you a back button.
The SecureAnywhere dashboard includes several advanced tools that you can click on, but can't use unless you purchase one of Webroot's advanced protection programs. These tools include its password manager and online backup storage services.
Is SecureAnywhere worth the cost? Should you buy it?
With Webroot SecureAnywhere AntiVirus, you get a single user license for under $40. And for $10 more, you can get a couple more licenses to protect three computers at once, both PCs and Macs. This is a good price for a basic antivirus program, and new users are often offered an even better, introductory deal. Because of how well it works, along with the limited resources it takes from your computer while installing, and the extra security tools included, we feel this is an all-around good value for an excellent computer protection program.
Webroot SecureAnywhere AntiVirus earns high marks for, first, how well it blocks malware from infecting your computer, and second the limited amount of resources it takes from your system, so you're well protected without the slowdown. More points were added for its firewall and proxy servers, two features not typically included with basic antivirus software. It doesn't get a perfect score because it is a little tricky to find all the tools and settings you need on the dashboard. But overall this is a solid computer protection program.
PC-friendly protection
PC-friendly protection

Because it's cloud-based, Webroot SecureAnywhere AntiVirus doesn't slow down your computer while protecting it. In our tests, this program stopped 99 percent of live malware threats making it a good, trustworthy virus protection program.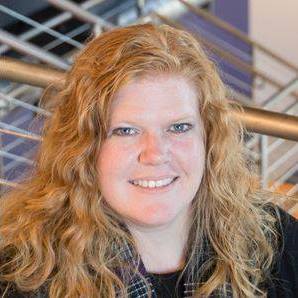 Nikki is a commissioned editor for Future Plc covering internet security including antivirus and VPN. With over 18 years of research and writing experience, and 11 years of testing and reviewing internet security solutions, Nikki knows how to dive deep to get the information consumers need to make better buying decisions. She is also a mom to 10 children, and personally uses many of the products she reviews to ensure the safety of her own family.