Location tracking app Sensie updated to support Windows 10 PC and Mobile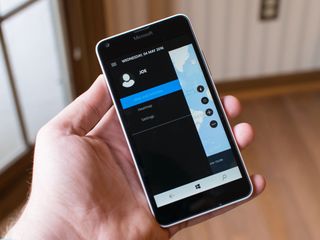 Sensie, an app that supports SensorCore hardware in a number of Lumia smartphones, has been updated to become a universal app for Windows 10 on PC and Mobile.
The app was first launched in 2014, and uses the SensorCore (aka Motion Data) hardware found on phones like the Lumia 630, 635, 730, 735, 830, 930, 950, 950 XL, and 1520. It enables users to keep track of where they have been and where they are now visually. It also displays a map of a user's activities for the past few days and more.
According to the app's change notes, the only major new addition in this Sensie update its universal support for phones, tablets and PCs. It does mention that more new features will be added later but there's no word on what they could be like. Sensie does cost $1.99 to download from the Windows Store.
Thanks to "eusty" for the tip!
Download Sensie from the Windows Store (opens in new tab) ($1.99)
Curious why you didn't mentioned Lumia 640....it do have motion data

I have been using the app for a long time and it's awesome. Gives a rough idea of your whereabouts the whole day!

It keeps saying there was an error fetching data from sensors, but I've checked and Motion is turned on just as the app has access to it. Is this some bug with Lumia 930?

I have the same problem with the L950 XL

Can anyone suggest any other apps that use Motion Data to track daily activities, like the Fitbit app..?

I'm currently beta testing the UWP version it's a great app and getting even better.

The best one of such tracking apps I have used is FollowMee. It is free to use though you can pay for various upgrades.

Sensie is a pretty cool app, and the developer is great, too. He/she is very personable and responds to emails quickly. Glad to see the app is still being updated.

Has anyone else lost all of their data from prior to the update? I can't go beyond the 14 day (?) motion data that is stored. Also can't import an old backup from OneDrive.
Windows Central Newsletter
Get the best of Windows Central in in your inbox, every day!
Thank you for signing up to Windows Central. You will receive a verification email shortly.
There was a problem. Please refresh the page and try again.