Sid Meier's Civilization VI is free on Epic Games Store this week
First GTA V, now this. What a time to be alive.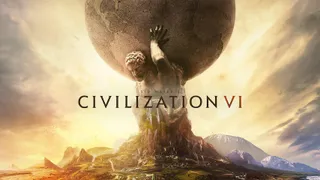 (Image credit: Epic Games)
What you need to know
Sid Meier's Civilization VI is free on the Epic Games Store right now!
You can download the game free until May 28.
You might even qualify for Epic's $10 coupon.
There's a new free game on Epic Games, which means right now you can download Civilization VI at absolutely no cost until May 28.
Every week Epic Games pushes out new free content to its users, last week offering GTA V, which was so popular it crashed the entire store. The game is the sixth iteration of the smash-hit Civilization series, which scored a handy 4.5 out of 5 on Windows Central when it was released back in 2016. From that review
You won't get any of Civilization VI's add ons, but this is still an absolutely barn-storming deal. What's more, as with GTA V last week, downloading the free game might well grant you a $/£10 voucher as part of the Epic Mega Sale, which will run until June 11. The voucher grants you $10 off a game as long as it's worth more than $15 before you apply the discount.
Free on the Epic Games Store
Sid Meier's Civilization VI
Conquer the world for literally zero dollars.

For just one week, you can get Sid Meier's Civilization VI totally free on the Epic Games Store.
Damn, I may have to sign up for this service just to get some games that I won't play.

I got them all. But I won't play it. Much less pay a cent to that store taht basically doesn't support my currency.
But wow, these guys are going in with guns blazing. This is what spare money does. Money doesn't last forever so I hope they're getting their worth. The next Fortnite won't be Fortnite. That was a total fluke.

I'm pretty sure they're comfortable with the billions of dollars Fortnite is making at the moment, sure it won't last, but I don't think they care.

So they don't get tons of money from their game engine that powers most games out there?
Windows Central Newsletter
Thank you for signing up to Windows Central. You will receive a verification email shortly.
There was a problem. Please refresh the page and try again.