Sniper Elite 4 will take its shot on the Xbox One and PC later in 2016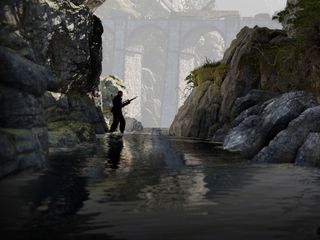 Fans of Rebellion's Sniper Elite series will be happy to learn that the next game in the franchise, Sniper Elite 4, is coming later in 2016. Rebellion will release the game for the Xbox One, PC and PlayStation 4 platforms.
This time the game is set entirely in Italy:
Rebellion adds that the game will run at 1080p on all three platforms. Hopefully the developer can solve the screen tearing issues that plagued Sniper Elite III and Zombie Army Trilogy. This one will include a campaign for one or two online players, along with "dedicated co-op and adversarial multiplayer modes."
Are you guys excited for the next generation of World War II sniping?
Mentioning 1080p for the PC version isn't really necessary, but suppose just being thorough. If it runs 60FPS on Xbox One I'll likely get it there, otherwise PC

Given how great looking was v3, no chance this will look better, run at 1080p AND be 60 fps.

Yeah wishful thinking, but we can dream. Was v3 locked to 30FPS on consoles?

Sure there is. It's called optimization. Happens literally every console generation. Games will always run better and/or with better graphical fidelity as the gen moves on.

I really don't think they'll get it to 60 FPS on Xbox One, but we can dream.

Awesome news! SE3 was quality, hoping this is as good.

The locale sounds fantastic.

The setting and description sounds neat, and I'm glad they haven't abandoned WWII for a modern or futuristic setting like a certain other franchise.

Agreed. I'm hating on COD and to a lesser extent BF. Both were no brainer buys for me until Hardline and the COD after Advanced Warfare came out. I refuse to give them any more $$ until they get back to realistic warfare.

CAN'T WAIT!!! Really enjoyed 3. I've been waiting for the DLC to come down in price, but it never seems to? If you are looking for a great sniper game of stealth and strategy, SE is top notch. You can sometimes go all out assault mode too if you thirst for that. Although in many situations it's impossible to survive unless you use real sniper tactics.

I think the DLC was really cheap in the last winter sale on steam.

I got it on XB1. I've never seen it on sale in the Digital store. The bundled game+dlc has been on sale, but not the DLC alone.
Windows Central Newsletter
Get the best of Windows Central in in your inbox, every day!
Thank you for signing up to Windows Central. You will receive a verification email shortly.
There was a problem. Please refresh the page and try again.