Fix your Radeon GPU driver issues in Windows with this new 'Detective' tool
AMD launched the Radeon GPU Detective to fix your GPU driver woes.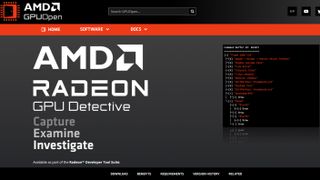 (Image credit: AMD)
What you need to know
AMD has released its new GPU diagnostic tool called Radeon GPU Detective.
This is used for a post-mortem analysis of GPU crashes.
Radeon GPU Detective is downloadable as part of the Radeon Developer Tool Suite.
---
AMD has happily announced their latest Radeon GPU tool called "Radeon GPU Detective", which is part of their Radeon Developer Tool Suite. You can use this to do a post-mortem analysis of your GPU crashes which will definitely help in sorting out any issues you have.
There have been a number of GPU driver issues over the years with things like black screens. This has been an issue that has occurred multiple times even after so called fixes have rolled out. Recent Radeon Adrenaline driver updates were meant to fix the issue alongside others on more recent RDNA3 GPUs, but unfortunately the issue just continues to blight many users.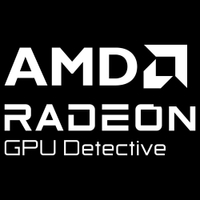 Radeon GPU Detective | Free at AMD
This diagnostic tool from AMD helps figure out why a GPU crashed or ran into issues. It provides information on why a crash was caused such as the offending virtual address and a timeline of memory events.
AMD had this to say on the GPUOpen announcement page:
This first version of the tool supports analysis of GPU crashes on Windows ("TDRs") in Direct3D 12 applications and requires a RX 6000 series (RDNA 2) or RX 7000 series (RDNA 3) card, in addition to the latest public AMD Radeon Adrenalin Software.
The tool lets developers set the driver into Crash Analysis mode using the Radeon Developer Panel (RDP) before reproducing the crash. Upon crash, an analysis file is generated with details that can help shed light on the crash's cause, such as:
Execution marker information indicating which render passes and draw calls were in progress during the crash. Custom markers can be added by the app developer using the AMD GPU Services library.
If the crash was determined to be caused by a page fault:
The offending virtual address.
Details about any resource (such as heaps, textures, and buffers) that resided in the offending virtual address, including resource names given by the developer.
Timeline of memory events (such as Create, Destroy and Evict) filtered only for the relevant resources.
As mentioned above Radeon GPU Detective is only available for RDNA2 and RDNA3 GPUs so all of you with Radeon RX 6000/7000 cards. All being well this should allow AMD to make their drivers more reliable by identifying issues faster through users.
Get the Windows Central Newsletter
All the latest news, reviews, and guides for Windows and Xbox diehards.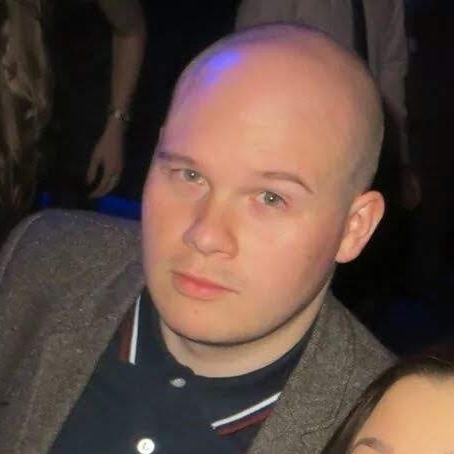 Dan is a tech contributor on Windows Central. A long time Xbox gamer and former partner on Microsoft's retired streaming platform Mixer, he can often be found crying into a cup of tea whilst thinking about Windows Phone. You can follow Dan on Twitter where you will find him talking about tech, Formula 1 and his latest victories in Battle Royale games.