Sony Ericsson to Merge Java ME and Flash Lite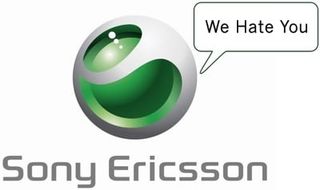 Java ME: So difficult to install and use on Windows Mobile it's insane. You can try to follow the instructions here if you're bold (or crazy). Really, though, why would you bother?
Flash Lite: Soon to be built-into Windows Mobile 6.1. Not all that powerful... which is annoying, really. Sure you get some video but you also get the "opportunity" to view other flash content on the web, ...like ads with monkeys that you're supposed to hit with a mallet.
Sony Ericsson has decided that these are two horrendous tastes that would taste great together:
Please, SE, keep this abomination off our precious Xperia X1. This plan of yours can only end in tragedy.
Windows Central Newsletter
Get the best of Windows Central in your inbox, every day!
I am willing to try the install if it will let me run Sprint Cup Mobile Nascar app. on my Treo 700WX..

How 'bout this... Java MEh ;)

Follow my opinion, combinating Flash and Silverlight is a good idea. We don't need to install two applications, one for all, it's fast and simple..