Spotify ultimate guide — December 2017
Want to know the ins and outs of Spotify? This is our ultimate guide.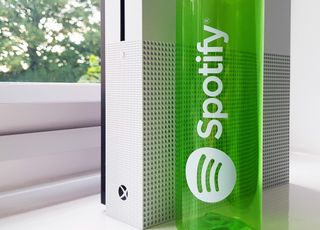 If there was ever a name to be associated with music streaming, it would be Spotify. One of the early leaders in the space, Spotify has grown immensely over the years and as of mid-2017, it boasted over 140 million active users, with 60 million of those being paying subscribers.
It's also become Microsoft's recommended music service following the death of Groove Music, with the two coming together to make it a simple one-click affair to move your music library between the two.
If you're curious to know what all the fuss is about, you've come to the right place. This is our complete guide to all things Spotify.
What is Spotify and where can you get it?
Spotify is a music streaming service, and it allows you to listen to any of its catalog of on-demand tracks, albums, and playlists without having to buy them. While it is possible to listen to music offline by downloading it to your device, the onus is on streaming from the Spotify cloud using a data connection.
It's not a whole lot more complicated than that. Think of it as a library. You have a membership which gives you access to everything inside whenever you want, but you never own it. Only this library has 30 million songs inside it. Stop paying for it, and you stop getting music.
Currently, Spotify is available in 61 markets around the world, all of which are listed here:
Andorra, Argentina, Austria, Australia, Belgium, Bolivia, Brazil, Bulgaria, Canada, Chile, Colombia, Costa Rica, Cyprus, Czech Republic, Denmark, Dominican Republic, Ecuador, El Salvador, Estonia, Finland, France, Germany, Greece, Guatemala, Honduras, Hong Kong, Hungary, Iceland, Indonesia, Ireland, Italy, Japan, Latvia, Liechtenstein, Lithuania, Luxembourg, Malaysia, Malta, Mexico, Monaco, New Zealand, Netherlands, Nicaragua, Norway, Panama, Paraguay, Peru, Philippines, Poland, Portugal, Singapore, Slovakia, Spain, Sweden, Switzerland, Taiwan, Thailand, Turkey, UK, Uruguay and the U.S.
How much does Spotify cost?
The good news is you can use Spotify completely free of charge. The bad news is you get a very limited feature set, in-stream ads and you're forced to use "shuffle play." That is, none of your albums or playlists will play in order. You also can't download music to listen to offline, play every track on Spotify, or skip past tracks you don't like an unlimited number of times, and the audio quality won't be as good.
If you pay, you get all of the things free subscribers don't. The extreme quality setting is particularly good.
There are a few different accounts you can get with Spotify Premium. The regular account is $9.99 or £9.99 a month for one person. If you want to include your family, $14.99 or £14.99 a month will get up to five additional accounts for people who reside at the same address.
Students can take advantage of a half-price subscription if you go to an eligible institution, so you'll be paying $4.99 or £4.99 a month, and in the U.S. it even comes bundled with Hulu.
Spotify applications and supported platforms
Spotify is the closest you'll get to a true cross-platform music service. Windows Mobile users are left out in the cold with an app that is missing features and unlikely to ever get updated, but that's the only bad news.
Windows PCs, Macs, iPhones, iPads, Android phones and tablets, and the web all have Spotify applications available. As do the Xbox One and the PlayStation 4 (PS4).
Spotify recently put its desktop application into the Microsoft Store for Windows 10. Getting it there means easier updates, though if you're on an older version of Windows or just don't like the Microsoft Store, you can still get it directly from Spotify. It's the same application in both cases. Spotify also now supports Cortana commands on Windows 10 PC.
The desktop app isn't the finest thing you'll ever come across, but it does what it needs to ... and it's still better than iTunes. It gives you full access to the Spotify library to manage your collection and your playlists, and find something else nifty to listen to.
Using Spotify with Cortana on Windows 10 PC
Download Spotify from Microsoft Store (opens in new tab)
On game consoles, the apps for Xbox and PlayStation are basically the same. On PS4, Spotify powers PlayStation Music, but in the end, it's still a Spotify account. The apps both support background audio, with quick-access media controls available in the respective guides.
The experience is a little-tempered down from the PC app, thankfully, and is more big-screen friendly with large icons and lots of images. And both of these, like all the other apps (apart from Windows Mobile), supports Spotify Connect.
Spotify Connect
As a subscriber to Spotify Premium, you'll also get access to "Spotify Connect," the company's wireless handoff feature that seamlessly migrates your music between devices. Using the feature, music can be cast to other devices connected to your account, including PCs, consoles, and mobile devices. Furthermore, for speakers with Spotify Connect integrated, such the Amazon Echo and Sonos lines, music can be cast wirelessly with a touch of a button.
While using Spotify Connect, users can control music playback wirelessly, including volume control, playback settings and other preferences. This all comes without the limitations of direct connectivity required for Bluetooth playback, too, at the cost of being restricted to Spotify's library.
To get started with Spotify Connect, all you'll need is two devices with an active Premium subscription. Settings for the feature can often be found at the bottom of the screen across most app versions, where a list of available connections will be listed. We previously covered how to use the feature via a phone on Xbox One. However, similar steps apply across other platforms.
Say goodbye to Groove Music
If you've been using Microsoft's Groove Music service until now, the end is almost nigh. At the end of 2017, the service will be shut down for good. So if you want to avoid losing your music, Microsoft has made it really easy to move to Spotify.
It's a simple one-click affair in the settings of the Groove app on your PC. Once your Spotify account is linked, everything will magically appear in your library.
Windows Central Newsletter
Get the best of Windows Central in in your inbox, every day!
Matt Brown was formerly a Windows Central's Senior Editor, Xbox & PC, at Future. Following over seven years of professional consumer technology and gaming coverage, he's focused on the world of Microsoft's gaming efforts. You can follow him on Twitter @mattjbrown.
The Microfy apps on BOTH Windows suck big fat monkey balls. Spotisoft better have a huge update planned if they want to keep getting our hard earned $$$$$ They need to show some respect for their CUSTOMERS, no matter where their customers are, or what platform they are on. SMDH

Check out the Napster app. It's a real UWP app that works on PC, phone, and Xbox One.

And, actually, well technically, the WM app has been updated lately, but to receive the playlist, and collections, from Groove... Still has terrible loading issues. IF THIS APP IS ON WP DEVICES, AND PEOPLE ARE PAYING FOR A PREMIUM SUBSCRIPTION, THEN THERE IS NO EXCUSE FOR THEM NOT TO UPDATE IT... IF NOT, THEN PULL THE APP ENTIRELY, BUT DON'T TAKE PEOPLES MONEY, AND NOT DO YOUR PART IN RETURN. MS suggest that we move to Spotify, WM users, and all. MS should not condone the taking advantage of their customers by Spotify. This not only makes Spotify look bad, it makes MS look sorry too, and frankly it should be illegal.

Do you pay my subscription? No? Then keep your mouth shut.

Works on Invoke too. Not mentioned in the article.

I don't get what people are saying above. Spotify loads perfectly for me and runs on all my devices. :) AND it transferred my Groove playlists just fine. Uninstall/Reinstall? Startup? Running apps in background?

It does work for the majority of the time. But, it does get stuck loading. The problem is once Groove is gone the music experience will be greatly hindered... MS should've kept Groove going until support for WM is up, or at least made sure the Spotify apps were up to par if their intent was to endorse them... Some of us are still paying att for our Lumias, at least for the next few months. It's just bad business.

A better alternative with Microsoft "partnering" with Spotify would've been updating the Groove app to have the ability to intergrate Spotify as a music streaming service provider with future negotiations of other services that will allow Groove to be their frontend app for music streaming. This was a perfect ooprtunity to make Groove a unique a one-stop music treaming app that can stream multiple subscription accounts with the added feature to stream music from one drive. Of course they screwed up this up making their own app totally useless and less functional than iTunes.

I got Spotify primarly because I bought an Invoke. I'm now probably going to drop Google Play Music in favor of it.

Spotify app sucks on the Xbox one, they seriously need to change it. Other than that it's ok, and I got free 60 day trial. I don't have to pay until January.

Wrong. You aren't goint to "lose your music". IF you were silly enough to just leave purchased music in Groove and never download it, you are given the opportunity to do so. And Microsoft have said nothing about getting rid of the Groove app itself, which will still be able to play music you own locally or on OneDrive. You lose nothing. Our entire music library is on our server AND it's on OneDrive. We play our music from anywhere we want. As for Spotify, the only things I needed to know were: Can I buy albums and can I stream from my OneDrive. The answer to both questions is "no". So, I have no use for Spotify.

I have just linked my Groove and all my music is on one.drive and now appears in grove. I wish Amazon did a windows app for music as i buy from them most often

As a subscriber to Spotify Premium, you'll also get access to "Spotify Connect," ... if you don't have WindowsPhone

It should also be noted that your Spotify collection has a 10,000 track limit. You can work around it by adding songs to playlists instead of your collection. Their reasoning is laughable, and they officially state that only 1% of their users have 10,000 song collections, and they wouldn't want to make the experience bad for the other 99%. In contrast, Groove has no such limit, and works fine for everyone. With all that said, I'm still going with a 3 month trial of Spotify mostly because I just bought an Invoke speaker. Also, the Spotify app on my Lumia 950 XL is decent, but it does fail to initialize audio often, and I have to restart the phone. The problem has been reported many times on Feedback Hub.

I have no issues with Spotify since changing over, is way better at gapless playback than groove ever was. Spotify connect would be better if it would play through multiple sources instead of just one, I should be able to play out the TV and also select to play through my Sonos in the other room at the same time.

Just did the link to my groove with Spotify. It has completely mixed up all my playlists and loaded all my albums as completely different to what they should be with some only having one track.and.so on. The app works well on my pc but not so well on my Lumia with constant loading issues ,the same with my i phone for work. I often have to just give up and open groove this for me isn't a viable long term solution.

"Once your Spotify account is linked, everything will magically appear in your library." ...unless it is content Spotify does not have, like Patreon or BandCamp artist's albums. They do not even get added as unplayable tracks. The only way to know, is to check the lengthy "GrooveMigration.txt" text file Groove writes after the migration. DOES IT MATTER?
Not to me. I have more or less forgotten Groove exists, and I stream whatever Spotify has available. Only on rare occasions do I listen to something in Groove, because it does not play in Spotify. Such a shame for all the devtime invested in a great UWP app. Poor developers >_>
Windows Central Newsletter
Thank you for signing up to Windows Central. You will receive a verification email shortly.
There was a problem. Please refresh the page and try again.