Spotify for Xbox One is reportedly coming soon
Microsoft is currently internally testing a new Spotify app for Xbox One that's coming soon, according to a new report.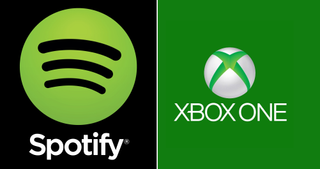 Over the last few days, speculation has been rife around the potential of a Spotify app coming to the Xbox One. As it currently stands, Spotify is a launch exclusive on the PlayStation, meaning the app isn't available on any other platforms during that launch window. It appears now however that the launch window for Spotify on consoles is almost up, as according to a new report, Microsoft is now internally testing a Spotify app for Xbox One.
According to The Verge, a Spotify app for the Xbox One platform will be coming soon, and that the app is currently in testing internally at Microsoft. Major Nelson was recently spotted testing out the new app, which is what started the rumors of such an app coming to Xbox One. It's unclear if the upcoming Xbox One app will be a Universal Windows Application or something else, and it's also not clear when exactly this app will be launching for Xbox One users.
In the meantime, are you excited to see that Spotify might coming to Xbox One?
Windows Central Newsletter
Get the best of Windows Central in your inbox, every day!
Zac Bowden is a Senior Editor at Windows Central. Bringing you exclusive coverage into the world of Windows on PCs, tablets, phones, and more. Also an avid collector of rare Microsoft prototype devices! Keep in touch on Twitter: @zacbowden.
I may be in the minority, but I'm not excited in any way about this. A significant chunk of my music is on OneDrive. So if I need to play music on my Xbox, it will be via Groove.
Also, for the few games that I play, I prefer no 'external' music.

I don't use Groove or Spotify, but I'm happy that users will have one more way to access their music.

I think so, this idea has more then 7000 votes and 120pages worth of comments on the Spotify community.
https://community.spotify.com/t5/Live-Ideas/Spotify-Xbox-One-app/idi-p/5...

Excellent news. Haters gonna hate, but the lack of a family pass for Groove limits it's value to my household at present.
Naturally I expect the iCabal and PS4 Fanboy brigade to declare it as dead or irrelevant but in reality it's a welcome and important addition.

This is my most used app, and was wondering why it was never on xbox.

Because Sony had an exclusivity contract with Spotify for their app on game consoles.

I just hope is a UWP... it will make sense for them to maintain just 2 apps (win32 & UWP) for the MS family

I would suspect it is. It's on the Microsoft Store for PC (interestingly, not for mobile). IMHO it would behoove them not to use the same codebase across platforms.

Well it can't NOT be UWP if it's to run on XBO, that is the only option. Now the question is, will this new UWP app that is to debut on XB, eventually replace the desktop bridge app that is currently in the Win10 store?? hmmm..

Weeeell, actually, there are a bunch of apps on Xbox that are not UWP, like YouTube, etc. I don't know if there are allowed anymore, if they are...

I'd be more happy if the Deezer UWP would come to Xbox One. But this is obviously a huge gain for the ecosystem.

Long overdue, but glad to have more choices.

This is about to make SOO many people happy 😍😍😍😍. One of the biggest gripes I've had was the inability to use the streaming plaformt that 90% of music streamers actually subscribe to.

Great news. Groove is a great quality app, but it doesn't have a family pass and it doesn't have a completely free ad-supported option (meaning any music, not just what I have in OneDrive). And aside from quality of service, a lot more people use Spotify so this is a much bigger win for Microsoft.

i honestly have only been turning on my PS4 just to listen to Spotify through my tv set-up. This is great news and i really hope its a UWP app

I paid Spoticast ONCE(not monthly) for my all Windows 10 devices. Not perfect solution but i am satisfied with the app

This will be great for Xbox. But even better and more important, is when Kodi will be available for Xbox. That will drive a huge amount of users to get Xbox over PS. Can't wait til it's available.

Kodi will drive more users to the platform than Spotify... What a distorted life you live in...

Shopify already exists on PS4. Nobody will switch to Xbox just because of it. Kodi on the other hand, which millions and millions of people use daily, will only exist on Xbox.

The one thing that perplexes me is why does anyone care so much about getting a 1st party app like this, when there are already great 3rd party apps available?

Spoticast syncs to your Spotify library but plays audio tracks from YouTube videos so it is far from perfect (not the same as the album version)

So instead of just stating something dubious, what about giving some examples? (apart from the obvious fact that of course, official support is far more important than some 3rd party app)

Wow. It wan't on XB1 all these years? Didn't know that...

I've been using Zune music and Groove for years now, still paying for the annual subscription because of Groove Music being available on Xbox One. wondering if this might make me switch to Spotify?

Would love to get Spotify on my xbone. Groove is the ONLY of all services where I do not find my own music (including not only Spotify but also Apple, Google, Deezer and most of the smaller ones). We make 1000 USD+ /month from the others but Groove seems to be some fly over county religious bs that can not handle a band named ONSatan ... 2017!!

Finally, I'm so happy about this!!!

You would like to think it will be a full UWP app for Windows 10, Windows 10 Mobile and Xbox One. Somehow I think they will do something that specifically excludes Windows 10 Mobile. Faced with multi-device UWP most developers seem to work around it to avoid WIndows 10 Mobile.