Sprint Mogul GPS / Rev A ROM Update on Monday March 10th!?!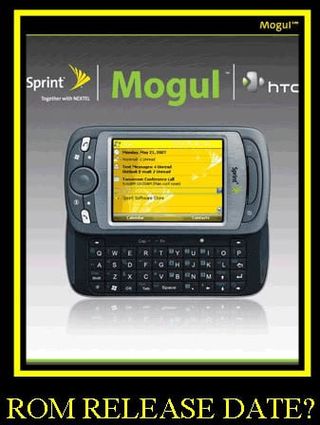 I am not one to take rumors of ROM updates very seriously as you can see from my last thread on the topic in the PPC-6800 forum. But it appears that this time might be different. One of our newest members to the forums, Charlesclai, was the first to post that a Sprint rep shared that Monday March 10th is the date that they were just given in their Window Mobile Training this last week for the release of the newest ROM update for the Mogul. After doing a little snooping around it quickly became apparent that the same report was being posted on multiple forums from different independent Sprint sources.
This update is the one that we have all been waiting for that should include unlocking the Rev A radio and the GPS chip in the phone. It will probably also include a BT stereo fix, but unknown if it will address any other BT issues. The new ROM version is rumored to be 3.35.651.2.
It is not expected to have WM 6.1 or SprintTV, so don't get your hopes up too high for these.
I am still not willing to hold my breath until 9:00 am on Monday March 10th, but with as much confirmation as anyone can reasonably expect from a rumored ROM release date, you can bet that I will be at the HTC site to see if I can download it then.
Get the Windows Central Newsletter
All the latest news, reviews, and guides for Windows and Xbox diehards.