Sprint Touch Diamond coming on September 14 for $249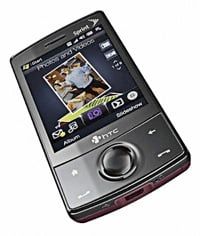 We mentioned that the Touch Diamond was coming to Sprint and now its finally here. We have seen video, photos of it, and now it finally hits Sprint on September 14 for $249.99 with that good old fashioned two year contract and $100 rebate. We're not too excited about the price, but it beats paying over $500 for a Treo Pro. We know that the Touch Pro is around the corner too, so it will be interesting to see what consumers prefer.
I think meant the video of the Diamond on the Canadian Telus Network, which we're 99% sure is going to be identical to this.
http://mobilesyrup.com/2008/08/16/telus-htc-touch-diamond-video-review/

Word is, it is delayed again to the end of the month or later. The diamond supposedly failed a test and they are currently not releasing it until it gets approval. A couple people have reported to hear the same type of story.... Here is one of the links....
http://forum.ppcgeeks.com/showthread.php?t=36443

Thanks D. I'm still looking forward to this device.
besides the added sprint picturemail I've really excited about what looks to be much better integration of the sprint music store. I've used on my touch from time to time and the only downside its that you have to go into the java app. So I have up hopes this time around.
Windows Central Newsletter
Get the best of Windows Central in in your inbox, every day!
Thank you for signing up to Windows Central. You will receive a verification email shortly.
There was a problem. Please refresh the page and try again.