Should Microsoft make a portable Xbox to compete with Nintendo Switch? (poll)
The Switch is an excellent handheld console, but should Microsoft look to compete?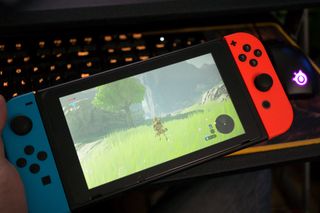 The year 2017 was all about the Nintendo Switch and 2018 is shaping up to be yet another headliner. Even if you're not a fan of the console, it's hard to avoid the sales figures and the excellent array of titles released, both first- and third-party games. With the Japanese giant making such a statement in today's world of gaming, should Microsoft be looking at a portable console to complement the Xbox?
As a PC gamer first and foremost, the Switch fits perfectly in my life, allowing me to play some hit titles when not at my desk. Yes, the Omen 15 laptop with its GTX 1060 GPU comes in handy at LAN events and when I have a flat surface available and an outlet to boot, but for those times where only a few minutes are available the Switch makes so much sense.
How the Switch fits in my PC gaming life
An attractive prospect
So shouldn't Microsoft be looking at the portable market? Sony had the PlayStation Portable, which saw an unfortunate demise, but a portable Xbox device of some sort with titles like Halo and Forza would be quite the compelling experience. The Switch has shown that you don't need fancy graphics to have a well-rounded platform and developers are more than willing to scale down games to get them working on NVIDIA's Tegra GPU.
Nintendo has positioned the Switch as a social console, and it truly is a blissful experience to share with others. The company has made it so easy to get everyone involved. From the get-go, the Switch has two controllers at hand for immediate co-op or competitive play. Add a bunch more controllers and an HDMI cable to a larger screen, and you now have a home (or airport) tournament. The full social suite isn't quite there yet, but that is something Microsoft has nailed with Xbox Live.
Redmond's online service is largely considered to be the best of the bunch, and I don't really see that changing when Nintendo launches its own service later this year, unless it has some real tricks up the sleeve. Achievements, established support for indie developers (ID@Xbox), a massive ecosystem with Windows 10, party features and more make the Xbox brand capable of being housed on a tablet-like gaming device.
And just look at Microsoft's Play Anywhere feature. Not only would you be able to play on PC and Xbox, but on the go, too. Windows 10 is more versatile than ever before, and Intel, AMD, and NVIDIA are releasing components that use less power all while having a smaller impact on performance. And since the Switch only lasts for around thrtee to six hours in handheld mode, it's not too far out of reach for a mini-PC-like device.
Stick to Xbox?
A portable Xbox sounds pretty good on paper and it would be interesting to see how Microsoft would approach such a project, but there's a part of me that doesn't want the company to do so. Nintendo is killing it in the handheld market because the company lives and breathes mobile gaming, with Gameboy, 3DS and now the Switch. That's a compelling portfolio.
Nintendo made some success with the Wii, NES, and SNES consoles but the recent attempt with the Wii U was a total flop. The Switch is not just a follow-up release for the company to draw back customers, it's a move that shows how much the company has learned from mistakes with the ill-fated console. The Switch not only offers portable play but can be enjoyed just like a PlayStation 4 or Xbox One.
Microsoft has shown it can struggle in markets that are already dominated by established competitors — R.I.P Windows phone — and a portable Xbox could be just another drawn-out strategy to acquire any sort of holding ground. And the portable gaming market is rather different the console and PC space. Still, it makes me wonder just what Microsoft could come up with and how that could integrate into the company's Play Anywhere platform.
But what say you? Do you believe Microsoft should consider a portable Xbox or continue looking to improve on the big screen console? I'm interested in hearing what you think about the idea so vote in the poll and sound off in the comments.
Get the Windows Central Newsletter
All the latest news, reviews, and guides for Windows and Xbox diehards.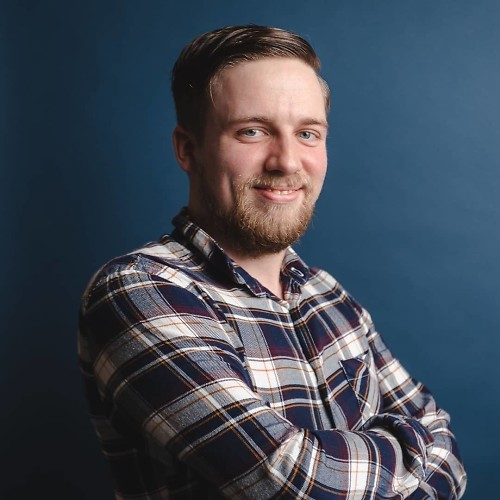 Rich Edmonds was formerly a Senior Editor of PC hardware at Windows Central, covering everything related to PC components and NAS. He's been involved in technology for more than a decade and knows a thing or two about the magic inside a PC chassis. You can follow him on Twitter at @RichEdmonds.