T-Mobile Netherlands may borrow strategy from its U.S. brother in turnaround attempt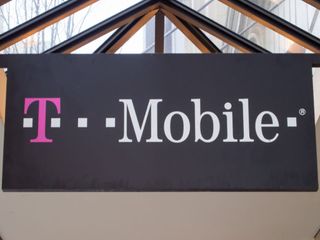 In order to remedy issues with T-Mobile Netherlands, parent company Deutsche Telekom is reportedly planning to take a page out of the book of its U.S. counterpart. While T-Mobile Netherlands has lost over 1 million subscribers in the last three years, T-Mobile US has been consistently adding subscribers for the last couple of years, thanks in large part to aggressive pricing and promotions.
From Bloomberg:
If the company does elect to go with a more aggressive strategy with its Dutch brand, it'll be facing some stiff competition. While T-Mobile US is seen as a disruptive force in its own cellular market, Tele2 AB, a smaller rival to T-Mobile Netherlands, is already making some headway with aggressive pricing strategies. T-Mobile Netherlands is also up against market leaders Royal KPN NV and Vodafone.
Interesting. Thinking about switching to T Mobile here in the US if they do indeed have the coverage they say they do. +Lumia 929

T-Mobile is not bad unless you like Windows Mobile. All I have to do is remember how they treated the 640 and I get leery of buying into their service. On the plus side, the Alcatel super phone is supposed to be heading to T-Mobile so that's nice.

It's been that way for years Posted from Windows Central for Windows 10

Neither Sprint or TMobile have Windows Phone love. If they do carry a phone, it gets nearly zero show space, sales reps steer buyers away and the support run is very, very shot ending abruptly. I would love to take advantage of their pricing and have choices on par or in fact, better than ATT. Good thing we can buy them at a Windows Store or online.

And the OEMs don't pay to promote Windows phone.

Just bring your own phone to T-Mobile. Simple.

Bring your own phone then it wouldn't matter.

Fierce xl is pretty good.

Their pricing is not particularly good at the moment, although better than KPN. The network coverage of KPN is way better however, and used by many smaller carriers that do have competitive pricing, so I think T-mobile will have a hard time.

Coincidentally my contract with T-Mobile NL expired this week. Their service is fine and their 4G network has been tested as being the best in the country recently, but their prices are high. KPN and Vodafone are not very competitive pricewise either. I opted for transferring to Tele2. I don't really like the image this company has in The Netherlands, they can be quite pushy and exude cheapness and bad service in my opinion, but their prices are great. Not only for their services, but also for the phones they offer with two year contracts(no option for one year). Sadly I also felt I had to leave Windows Phone/Mobile. I've been using it since 2004, very satisfactory. Now, after testing Windows 10 Mobile on my Lumia 1520, I can't disagree with the negative reviews I have read here and at so many places. Microsoft won't lose me as a customer, though. For couch surfing I will buy a Windows tablet soon. My new phone will be an iPhone SE. I've never owned any Apple products, so wish me luck.

Tele 2 cheapness? Well yes, they have Frank the sheep. It is their business idea and they always wanted to rival the big guy, which in Sweden is Telia, the former BT or AT&T around here, so to speak. They do have cutting edge services, though. Not cheap as in stingy with upgrading their infrastructure and such. I have been wanting to switch carriers for a while but I cannot decide which one I want to go with. Tele 2 is a good contender right now. However, where I live they have fair coverage but not great. so yeah, I haven't decided yet.

Tele 2 Aktiebolag (AB) is a Swedish "low price"-aggressive company indeed. They have two divisions: Comviq and Tele 2. Comviq's straetgy is to lure in young people with extremely low prices on prepaid and subscriptions. Tele 2 offer cheap subscriptions but still want to be a symbol of quality. They also recently turned into an unlocked carrier, challenging the rest of the Swedish carriers, mainly Tre (Three Sweden), but also their nemesis Telia (TeliaSonera AB). Anyway,

And how we can relate it with windows? Isn't this place called windows central? Or now it just turned into any news blog central?

They constantly have crazy good deal, I am 'stuck' with unlimited national calls and 120 EU mins for €10, with GB's for 1,16. Incl vat.

I have a contract with t-mobile here in the Nederlands. And I am satisfied with the contract. I have 6gb unlimited Call and SMS and call 120 minutes in Europe with a phone (LG g4) for 41 euro. And since this week I can roam in the compleet EU 250mb monthly from my 6gb Internet bundle without paying roaming costs. Soo I am really satisfied Posted via the Windows Central App for Android

I've had pay as you go with vodafone NL for the past 2 or 3 years, never use data, and I don't understand why people feel the need for an expensive subscription. Wifi is readily available at home and in many shops etc, and navigation can be done offline. Is it so important to be checking facebook the whole day?
Windows Central Newsletter
Thank you for signing up to Windows Central. You will receive a verification email shortly.
There was a problem. Please refresh the page and try again.