T-Mobile removes employer discounts from Simple Choice plans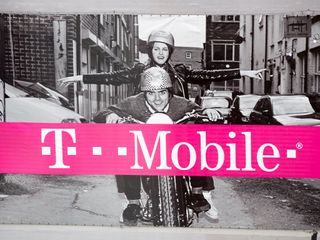 Tomorrow might be April 1st, but T-Mobile's not joking around with their latest move: they're scrapping employer rate plans discounts. Gone is the supposed complexity that came with wondering what kind of discount you might get with your Simple Choice plan based on where you work, replaced instead with a T-Mobile gift card worth $25 when your purchase a new device… based on where you work. It's simpler than trying to figure out if it's 15% or 5% or 2.8% that you'll get off of your bill.
That said, it could also be a pretty big rate hike for a lot of people. T-Mobile has offered discounts of up to 15% off depending on where you work (including the United States Armed Forces), and the loss of that discount could add up to hundreds of dollars a year. Said T-Mobile CEO John Legere in a blog post announcing the change:
If you upgrade your phone on a frequent basis, this change might work out really well with T-Mobile's Jump upgrade plan. But if you're not, if you're a normal person who keeps their phone for a good long while and doesn't like forking over a few hundred dollars every few months for a new phone, this change might not work out in your favor. T-Mobile customers with corporate discounts: what's your bill going to look like come tomorrow?
Source: T-Mobile
Windows Central Newsletter
Get the best of Windows Central in in your inbox, every day!
Derek Kessler is Special Projects Manager for Mobile Nations. He's been writing about tech since 2009, has far more phones than is considered humane, still carries a torch for Palm, and got a Tesla because it was the biggest gadget he could find. You can follow him on Twitter at @derekakessler.
Sorry, man, in my experience it rocks. Once your roaming guard is on, coverage is great. At least, in my honest, humble, opinion, between moving from UT to California, I am a happy camper. I had friends who said their coverage sucked on T-Mobile, and even one who complained about At&T, but I guess everybody has their own say. I really do not mean to bash. I got my buddy who Loves his T-Mo. And most every VZW friend I have loves theirs. I just cannot justify myself paying 30% more for less data, cause I'm a data hog. Varying between 7mb/s and 19 mb/s isn't the end of the world for me.

WTF?! Don't tell me I might be forced to move to ATT.

Just AIO (Cricket). It's AT&T still, but the prices are much better :)

Why? I switched to at&T from mobile and it was a terrible choice. I pay $163 a month ( and that's including the 22% discount I get from where I work ) for 4gb of shared data and service that isn't noticeably different ( in Houston at least ). Then you add on the charge for additional data and I'm paying more than $180. Now I have to pay at&T to not use mt phone for a week or more every month. At T-Mobile, when I switch back in may, I will be paying a bit over $100 for unlimited data for me and 2.5 GB for my wife ( who is always on WiFi ). At&T is a joke, and waaaaay too expensive.

You might need to call ATT about that. I pay $135/monthly for 2gb and Unlimited Text/Talk with two lines. In Orlando the difference is major. LTE vs barely a signal at times. Btw, AIO is faster and cost much less than TMo.

I have 4gb, unlimited talk and text. After all the fees and taxes my bill is $163 and some change. The discount is on every bill that I have seen. Seriously, in my area at least, its a joke.

Sprint is just as bad here. Try AIO, you won't regret it. Make sure you have a phone that can access ATT LTE however.

Umm guys if your have all smart phones try their new rate plans, I pay $135 for three lines and 10gb of data 4glte (I do not live in an lte market though :P)

Yep. All the same on MetroPCS for my wife and myself....everything unlimited, 4GLte, but total is $90 taxes included.

att changed their price plans. $145 (plus tax) for 3 lines and 10 GB on my share plan. That doesn't include my 22% discount (Los Angeles, CA, US... West Coast!) Call... To get the new price plan. It won't change on its own)

Exactly, people are complaining about AT&T dont realized that AT&T have lowered their prices considerably. I have 4 lines, Unlimited Talk, Text and 10GB data for $160. Things have never been simpler or cheaper with AT&T. I was with Tmobile for 7 years before switching to AT&T 2 years ago. The new plans bring us back into the price range we had with Tmobile with the added benefit of unlimited talk and much better covereage in our new location.

$160 is still much more than what I will pay for unlimited everything at tmobile. Regardless of how cheap at&T is compared to how it used to be, tmobile is much cheaper and, in Houston at least, I didn't notice any meaningful difference in service. Certainly not enough to pay $40+more a month.

Unlimited everything for 4 lines is less than $160 at Tmobile? I havent been to their website in two years so I will have to look. it wont help me since I live in a bad coverage area but if what you are saying is accurate, it may help some of my friends.

The purchase options are different on T-Mobile. It might be cheaper in the long run but pay more upfront.
at&t services are faster & more reliable here in Los Angeles. If I could chose a provider without taking Windows Phones in consideration I would choose Verizon however at&t is not a bad alternative.

I pay 90.00 for 3 lines with T-mobile unlimited data with 1GB each at high speed. I am always on wifi so don't need to pay for more high speed. The great thing about T-Mobile is wifi calling and free roaming when traveling.

Not a fan of T-Mobile plus their Windows Phone selection is not the greatest. Owned a Samsung Focus, Lumia 800, 920 & 1020 (all on at&t).

I switched to that exact plan here in Orlando, 3 lines, 10GB, unlimited talk/text, and with my work discount, the bill came out to be just under $130 WITH fees and taxes. I agree At&t was pricey for less services, And then they rolled out the new plans and convinced me otherwise. And while I believe in Tmobile, last week at the Orange Co convention center I had a clear connection while my buddy on Tmo couldn't get a single txt through. At&t had become 'less evil' lately.

Sounds like someone went to MegaCon. :P

Yeah, I have silent satisfaction with my 920. Many on other carriers will hit dead zones with their other carriers and iPhones, but I have full bars even in the deepest recesses of my building. (even some on their att iPhones have dead areas though) interesting to say the least.

I just did it. Had to give up my old unlimited plan. Never used a whole lot anyway.

I think you need to call them and have them look at your plan. I pay $189 on a 10g Share plan with 5 lines and my Corp discount is only 18%.

Definitely call them... I pay 130 plus taxes and fees for 2 lines... 10GB of data, unlimited talk and text and that does not include my 20% discount. You can also do it yourself on their website

You definitely need to call AT&T about that. I'm paying $145 for 3 lines with 10GB of shared data, unlimited voice and texts as well as get 17% employee/student discount. And I get free international messaging and video texts. Can't beat that. On top of that, if I aks nicely, they waive my late payment fees.

Family plan of 5 phones on T-Mobile and we pay $150 exactly before taxes etc, with taxes we pay $170. Our coverages are as follows.: I have Unlimited high speed (I use Lumia 925). Wife has 3GB H-Speed (iPhone 5 (Traitor , strange though that kids and I still love her dearly) 2 Kids have 1 GB high speed each (1 Lumia 810, the other is lumia 521) GrandPa has 1 GB High Speed (Lumia 521) What I love about our plan: When wife, kids or grandpa finishes their high speed limits, they do not loose data services, they simply get dropped to 3G, we do not get chartged a cent for over limit. I don't have to be afraid that the kids killed us from over data limit cost, which hurts us bad with verizon Wife realy does not use close to 1Gig per month which could save us another $10 if I remove it, but I have learnt a lot on what makes good marriage if I know what is good for me. So, I just left the 3 GIG alone and I am at peace with my loving wife. I got the unlimited because you need it to have internet sharing possible from your phone which we use a lot on weekends when we all go out together or travel, so they can use hotspot from my phone to their tablets in the car. I am still yet to see any carrier beat that package that we have. If anyone found any, I am game and not proud to change. Plus we are not on contract.

Thanks for letting me see the light. :). I don't know what I was thinking. I was just shocked by this news. :/

When it comes to price, thanks to still keeping contracts, is Sprint now. Opinions and variances aside, the coverage is comparable to T-Mo, maybe even better averaging rural areas according to sources. Sure, data speeds are almost always faster on AT&T, but pricewise, Unlmtd, My Way is $80 including a phone. Over 20 months that is $1600 and then you are eligible for upgrade again. Versus T-Mo's new unlimited plan, $80 for one phone, PLUS the device. Sprint ETF's max at 350 - $20/mon vs potentially $600 ETF from a phone's SRP, really makes you think, and putting into account Sprint's new Framily thing, which is really just a referral code, can be even $45 unlmtd everything plus device...but yeah, AT&T is great at coverage :) Just my spoon!

Hmmm I wonder when this goes into effect. I qualify for 15% off and have considered switching.

From what I read elsewhere it will reflect on your May statement.

well, I have two lines.. one w/ unlimited internet and basic insurance. this is my line. i also let my sister on my account and she has JUMP.. i have a corp discount at 18%. the bill is about $165/mo for both lines and features. so.. going to jump about $30 to $195/mo so lame, $25 doesn't help me when i don't plan on getting a new phone until july 2015..... hard to see t-mobile getting a much better windows phone than the lumia 925 i have by then an additional $360/year !!!

That is a killer for me. I'm getting 17% off as state employee.

I read on engadget that this doesn't apply to government employees

$115 for me and my fiance unlimited everything. Sucks.

I wonder how many customers they will lose. I'll definitely be switching to AT&T when a new 8.1 phone launches.

You will be paying far more for much less, unless you don't use much data. I made this mistake and haven't stopped regretting it.

I have had the opposite. Pricing has been the same (135 for 2 lines with 2gb data and unlimited talk/text). Price isn't everything, TMo customer service is the worst. I actually was on hold for over an hour without speaking to anyone yet and drove up to the local store while holding. The rep insisted my hold time wasn't true even though I gave him the phone to see.

The rep insisted my hold time wasn't true even though I gave him the phone to see. wow.

My 19% corporate discount with AT&T will put me close to T-Mobile. I'll gladly pay the small difference for much better indoors coverage. The price gap was the only reason I switched to T-Mobile. Not much justification now, at least for my specific case.

I'm not sure how you are paying more. I have 3 smart phones on AT&T. My bill went from $230.00 with a govenment discount to $159.00 with unlimited text, talk and 10 gig shared. If you like Beats, that can be added 15 bucks with unlimited streaming. I'm not a major data user like some as I can top over a gig in a month myself, my wife less and my daughter even less than her. So this works for me.

Well, I hadn't switched to the new plan. Now its probably going to end up being around $140. Its great that they have lowered prices ( guess we can thank tmobile for that ) but it is still much cheaper with tmobile.

If it is cheaper and you are getting the kinds of data speeds you need, stick with Tmo. They suck like a Hover in Vegas. AT&T rocks in this town and the service is stellar.

Sad for those on t-mobile, I'm happy with my 22% discount on ATT.

I have the same discount and pay about $50 more than what I would pay T-Mobile for unlimited data. Its a joke.

Read this on tmonews a couple of day ago, I am visiting the ATT store now just to get enrolled (or switch), my employer gets 25% discount for ATT

got a 22% discount and 20% off of accessories at ATT (on the plan i have at work for ATT i get 50% off of accessories so i buy things "for" my work phone)

My bill will go up $16.50 for 4 lines (simple choice with no added data or insurance or anything else). It kinda sucks for me, really sucks for others that will experience bigger changes. However, I'm not too upset about it, they did just double my free high-speed data from 500mb/month to 1gb/month, and gave me unlimited outbound international texting, not to mention free text and data roaming. They need to make sure that they're financially stable enough to keep going.

I'll be paying $30 more. Considering AT&T will more than likely get the flagship Windows 8.1 devices, and Surface 3 with LTE, i may be switching after this takes effect. Unlimited data is the only thing holding me back.

It makes no sense at all which has alot of us irritated

profits are down, shareholders are greedy

With the lack of WP.on T-MO. Perhaps its time to move on over to AT&T. Lest I'll always have a top of the line WP.

This. As a Windows Phone fan I would be reluctant to get a WP on T-Mobile no matter how good their next offering is. The poor coverage, the early EOL (Sorry, 810 owners), the delayed updates, the lackluster models... Just not the carrier to be on.

I've loved T-Mobile but this is making me consider switching back to ATT for my 22% corp discount. Problem is, unless I get 10 people on the 10GB share plan, I'll still end up paying more at ATT. And ten people sharing data sounds like a recipe for disaster. Shit I hope they introduce some new changes to offset this price hike for me.

They just released a new plan a week ago.

Care to expand on that? What plan did ATT release a few weeks ago that is comparable to my 5 lines at $110 with T-Mobile?

Your 5 lines at $110 does not include the price of your devices. At&t gives you a subsidy Posted via the WPC App for Android!

Why are you even bringing that up? I got my wife an L521 for $80 and I'm about to get her mom one for $30. I would have gotten myself the L925 for $200 from Newegg if I didn't already have an L920 that I got from BUILD. If you exercize a little bit of patience, you can get phones plenty cheap enough through smart deal shopping. Even if I opted to buy a new phone every two years at full MSRP, in most (non-iPhone) cases you are still going to save money by going non-contract.

Exactly, at&T is too expensive. I have 4gb shared and am paying $163 after a 22% corporate discount. So, either I don't use my phone part of the month or I pay, at the least, $15 extra a month.

The post makes no sense.. I really don't see the savings when moving from up to 15% off your monthly bill to only a one time $25 gift card.

Makes no sense at all. Hence many of us looking to switch

I'm on Verizon, but I have to ask....I see some people saying they are going to jump ship to AT&T, but even at their regular prices, T-Mobile is still cheaper than AT&T. So along with a $30 price bump, you'll also be adding the difference of AT&T's pricing. So in essence you're voluntarily increasing your monthly payment by more than the removal of your discount. It doesn't make sense to me. Its spitefully counter productive. I guess I'm asking why do that to yourselves? And I'm sincerely asking...maybe I'm missing something.

People feel hurt, myself included. That's the only thing that makes sense to me. I will be paying more every month for my plan, but I know that I'm still getting a great deal with T-Mobile. It just doesn't feel good to be on the receiving end of things like that. I still prefer T-Mobile even after this, and I'm a Lumia 810 owner.

Well I switched for customer service from TMo and VZW along with data speeds. My wife was on VZW for some odd reason even though she hates Android/iphone. She was 1 month away from upgrade eligibility and they wanted her to pay full price. Cancel them and she now is the proud owner of a 1020.

AT&T also offers employer discounts, in some cases a greater % off, than tmob, so they also benefit from that, which drives down the service cost, as tmobs goes up. The better service, coverage, and handset selection, also play a part. Very compelling, for many. A lot of these posts assume no discount at AT&T which is ludicrous. AT&T and Verizon have more employer agreements than ANY other carriers.

The devices I get. And I guess I can get the service thing, in some areas (by me in Central New Jersey it wouldn't matter...They are all about the same, tho VZW and Sprint have an edge on AT&T and T-Mobile, but not by much). But even w/ the highest discount from AT&T, T-Mobile is still cheaper. I guess my confusion/point is if you have a phone you like, and the service didn't make you switch, and you haven't thought about switching until this news, then switching out of spite is only hurting yourself more.

The big difference is At&t only offers the discount on the primary line. While tmobile's discount was for the whole bill. It was a better deal with tmobile Posted via the WPC App for Android!

FWIW -- I have read elsewhere that the only two organizations to keep the discount will be gov't employees and military. I came to TMo from AT&T specifically for the cost savings -- having the 15% off through my employer was just the icing on the cake. Even without it, I'll be spending around $60 less/month than for the equivalent plan for two lines at AT&T. AT&T's 19% corporate discount only applied to one line (the employee's) and only the voice part, not the data part of the bill. TMo's discount was a lot more generous -- it applied to the entire base cost of the two-line plan. So it's not great news, but in my case, it doesn't make enough of a difference to look elsewhere. I don't expect to get discounts from my cable bill or electric company because of whom I work for.

Exactly, I hope everyone reads this, I have a 22% discount and it really amounted to almost nothing. Still paying $50 at at&T than I was at T-Mobile.

They aren't grandfathering people in? What a bunch of crap.

With AT&T rolling out new shared plans, it's stupid not to switch to AT&T. Not only will it be cheaper, but AT&T also gives you $100 credit for every device you add. And T-Mobile has crappy reception.

YIKES. Make sure you pass along this info to your company.

I don't expect to lose the discount I get in my plan I share with my mom (since she works for the government as an employee of Baruch, a CUNY college here in NYC). But in the worst case scenario, even if I did, the last thing I would do is ditch T-Mobile for AT&T. AT&T is the biggest leech of a company and has horrible practices when it comes to its employees, which is something I found out from someone who once worked for them. I refuse to give my money to AT&T, AIO or any other carrier that's owned or associated by them. I would sooner support a T-Mobile/Sprint merger than do that, and I've been very vocal about NOT wanting that merger to go through. Anyhow, I'm going to see about getting my friend added to my plan, which would work out well for the three of us financially since, even if we lose that discount, the amount each of us will pay monthly will be smaller. Currently, my bill comes to nearly $91 per month, which means my mom and I each pay $45 and change.

Verizon and AT&T match the same pricing ($160/mo. for four lines), and when I priced out T-mobile, it was about the same pricing but for MUCH less of a network. Just makes me laugh inside...

Yeah, that's what those other carriers want you to think. I've been with T-Mobile for over 12 years and have absolutely no complaints. Stick with your Verizon or AT&T and I'll stick with my T-Mobile. Happily. What's more, I can get LTE speeds of 33Mbps down where I live. I'll take that over getting financially raped by the "big guys" any day.

T-mo is not dropping the discount for government employees and yes they are still cheaper than AT&T and Verizon

All others are still expensive even after corp discounts. $70 unlimited talk,text,international text, international data and oh ya 5g tethering. No way any carrier comes close to this.

If you regurlarly find yourself out of the country you have a point. If not, AIO has the plan you mentioned (just replace interntional with nationwide) for as little as $55.

On Att & Verizon share plans corporate discount is only applied to the primary line compared to T-mobile which offered it on all lines.

Woww wtf. That sucks.... I just lowered from the 2.5 gb to .5 gb to save 10 bucks and now my 15% goes away? So now im back to what I was paying before but with less data? I'm leaving T-Mobile

They just upped their free high-speed data to 1gb, so its not as bad.

I moved to Tmo FOR our employee discount, dang

That's sucks big time. Why, T-Mobile? Why?!? I liked my corporate discount of 15%. Now I will have to pay an extra $21 per month! A $25 gift card hardly helps me.

In India It will cost $15 for 10 GB data + $15 for unlimited calls + $ 5 for unlimited texts. That's $30- 40 per month from the Best network.

Where can I sign up for that plan to use in Austin Texas. Please I am ready to sign up

for anyone that does not want to do the math, here is a spreadsheet counting a 24% discount on the data from at&t...because that's what I had on my account before I switched to t-mobile (can't get it back now because I switched employers!) Not sure if at&t has tethering on their plans...don't see why they wouldn't, but i never used it anyway...so i never bothered to look into it. A few things to note... over the course of 26 months, it would be CHEAPEST to get the 10GB plan with NEXT, followed by the 4GB plan without NEXT. HOWEVER, even WITH the at&t discount, and WITHOUT the t-mobile discount (i am currently sitting on a 15% discount), the plan that I'm currently on (the 1GB t-mobile plan) still ends up being cheaper by just over $700. Now, if you bump the phones up to the 3gb each plan (or 9gb total) you are looking at paying $4 MORE on t-mobile (again, with the at&t discount and no t-mobile discount)
edit: my table doesn't look like a table at all...so i removed it! Totals over 26 months with 3 lines each having a galaxy s5 at&t w/24% discount
4gb w/contract $5103.20
4gb w/NEXT $5283.20
10gb w/contract $5696.00
10gb w/NEXT $5096.00 t-mobile
3gb (1gb each) $4320.00
9gb (3gb each) $5100.00
15gb (5gb each) $5880.00
unlimited $6660.00 At 10GB with an at&t discount greater than 20%, the prices are about even between them and t-mobile.

I have been on an employee discount plan with t-mobile for a long time. As a Lumia 810 owner, first they eol my phone. Then they stop supporting it. Now they are going to take away my discount and hike up my bill? Why does t-mobile think this is how to retain customers? My plan is officially up in December. Think t-mobile just lost a 10 year customer over trivial money grubbing.

Another reason I jumped ship from T-Mo. Happy to be back with AT&T for now.
Windows Central Newsletter
Thank you for signing up to Windows Central. You will receive a verification email shortly.
There was a problem. Please refresh the page and try again.