T-Mobile's latest Uncarrier move is all about thanking you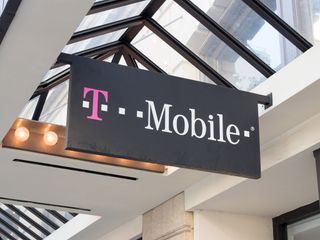 T-Mobile's latest Uncarrier move is all about thanking its customers. After doubling its subscriber base from 33 million to 66 million, the carrier wants to give back to everyone who made it possible.
There are three different parts to Uncarrier 11, and those include:
T-Mobile Tuesdays - You get free stuff from the T-Mobile Tuesday's app. There are free gifts each week, like pizza from Dominos, frosty at Wendy's and much more. Each week these prizes may change, and there will also be a spinning wheel for additional prizes. Each week there will be a surprise prize as well, like a free movie ticket to Warcraft this week.
StockUp - That's right, T-Mobile is giving you a full share of T-Mobile stock for being a primary account owner. This way T-Mobile turns its customers into owners. Customers who make the switch will also get stock as a welcome gift and those who recommend other customers will also be eligible for even more shares. You can earn up to 100 shares in the company at no cost to you. If you've been a customer for more than 5 years, you get two shares of stock for each referral.
In-flight messaging - You'll now be able to use iMessage, Google Hangouts, Whatsapp, Viber and others while on flights. Every T-Mobile customer will also get one hour of free Wi-Fi through Gogo for each flight they take.
Using the hashtag #GetThanked on social media can earn you some additional prizes as well. The carrier will be awarding extra tickets, a huge pizza party and much more. The T-Mobile Tuesdays app will be available in both the App Store and Google Play.
Un-carrier Customers #GetThanked with T-Mobile Stock, T-Mobile Tuesdays & More…
Bellevue, Washington — June 6, 2016 — In a nationwide simulcast to millions of Un-carrier customers today via the web and social media, T-Mobile (NASDAQ: TMUS) president and CEO John Legere unveiled the company's eleventh iconic Un-carrier move—#GetThanked, a set of initiatives dedicated exclusively to thanking T-Mobile customers.
In another unprecedented first, Legere introduced Stock Up™, a first-of-its kind program that could turn millions of T-Mobile customers into T-Mobile owners—something no other publicly traded company has done before. The Un-carrier is offering a FULL share of T-Mobile US (TMUS) common stock to millions of existing and new customers. And customers can grow their ownership up to 100 shares a year by doing what they're already doing—recommending T-Mobile.
In addition, the Un-carrier announced T-Mobile Tuesdays, a new app that thanks T-Mobile customers with free stuff and epic prizes, every Tuesday. T-Mobile has partnered with some of the best and coolest brands to thank its customers every single week, including Gilt, Domino's, StubHub, Wendy's, VUDU, Fandango, Legendary Pictures and Universal Pictures, Lyft and more … with new gifts and more partners unveiled every Tuesday.
"Get ready for a gratitude adjustment, America! This Un-carrier move is all about giving you a good thanking! No strings. No gotchas. Just 'thank you for being a customer!'" said John Legere, president and CEO of T-Mobile. "At T-Mobile, we already wake up every day working for our customers—so I've decided to make it official and turn T-Mobile customers into T-Mobile owners by offering them stock. And we're thanking customers every week with cool stuff from brands people love. For free. Every Tuesday!"
T-Mobile's also thanking customers with a full free hour of Gogo Wi-Fi on your smartphone on EVERY Gogo-equipped domestic flight—for all T-Mobile customers. That's two-thirds (67%) of all connected domestic planes and millions of flights a year. Of course, texting on Gogo is still free for Un-carrier customers for the entire flight—but T-Mobile's beefing it up with free in-flight messaging on iMessage, Google Hangouts, WhatsApp and Viber.
Most corporations say "thank you" with rewards and loyalty schemes that are not much more than thinly veiled attempts to manipulate customers into forking over more of their hard-earned cash. 7 in 10 (72%) people see through it and agree loyalty programs exist to squeeze more money out of them. That's why 90% of comments about loyalty programs in social media are negative and why customers don't bother to use well over half (58%) of the programs they're on.
T-Mobile is turning all that on its head by saying "thank you" to customers and asking nothing in return. With Stock Up and T-Mobile Tuesdays, you don't have to spend more, stay longer, collect points, or qualify for special, elite tiers to be thanked for being a customer. Un-carrier 11 is about T-Mobile showing its loyalty to customers—not the other way around.
Stock Up like a boss—up to 100 shares of T-Mobile stock
With this history-making move, T-Mobile wants to turn millions of its existing customers into shareholders, starting with everyone who is the primary contact on their eligible postpaid consumer smartphone account. And, tomorrow, new T-Mobile Simple Choice customers who switch to the Un-carrier will also automatically qualify for a full, free share of T-Mobile US stock when they open a new postpaid consumer smartphone account. Now, T-Mobile customers can share in the future of the company.
Beyond the initial share, customers can stock up … and up … and up … just by doing what they already do—recommend T-Mobile. T-Mobile customers are the #1 most satisfied overall in wireless and nearly three-quarters (71%) of them already say they'd recommend the Un-carrier. And 69% of customers say recommendations were the deciding factor in choosing T-Mobile. Starting tomorrow, T-Mobile is thanking these advocates by giving them another full share – up to 100 shares a year – of T-Mobile US stock for every primary account holder who takes their recommendation and switches to the Un-carrier. That's roughly $4,200 in just one year, based on the current share price!
As a special thank you to its most loyal customers, T-Mobile's giving those who've been with the Un-carrier for five or more years TWO full shares of T-Mobile stock for each recommendation until 2017.
"For me, there's no higher praise than hearing a customer say they recommend T-Mobile to family and friends, so we wanted to get this right," said Legere. "And, what better way to thank you than sharing in the future of our company?! Now, T-Mobile customers own the place!"
It costs nothing to get your shares or set up an account with T-Mobile's brokerage partner, LOYAL3, and there are absolutely no fees to get or sell your share this year – and no fee to maintain your account as long as you're an active customer. Your T-Mobile stock is completely free. It's yours to do with what you want—you can hold on to it or sell it and pocket the cash whenever you choose.
Existing customers can claim their T-Mobile stock starting tomorrow, June 7, through June 21 in the T-Mobile Tuesdays app, and customers can learn more about growing their ownership when they recommend T-Mobile.
T-Mobile Tuesdays—Free stuff. Every week.
If you're a T-Mobile customer, Tuesday is about to become your very favorite day of the week. And it all starts tomorrow, June 7th—the first T-Mobile Tuesday.
First off, the Un-carrier's treating customers to dinner and a movie every week. Which means T-Mobile customers can carry out a FREE medium two-topping Domino's pizza, FREE small Wendy's Frosty and FREE movie rental from VUDU, Walmart's video on-demand service. And they can do it again next Tuesday. And the one after that. You get the idea.
"That's right. We just did that. Until further notice, we're treating our customers to dinner and a movie—all to say 'Thank you'!" said Legere.
Each week, customers can count on T-Mobile Tuesdays to thank them with recurring gifts, a surprise gift from a new partner and a chance to win something epic. Of course, the Un-carrier will keep changing up the menu to keep your Tuesdays fresh, fun and full of gratitude with more partners like American Giant, Buffalo Wild Wings, Condé Nast, Fanatics, Fandango, Gilt, HotelTonight, JackThreads, Legendary Pictures and Universal Pictures, Lyft, Major League Baseball, MGM Resorts International, Samsung Electronics America, Inc., Shell, StubHub, The Clymb, The Grommet and Warner Brothers. That's for starters.
The Un-carrier will unveil a surprise "thank you" for customers with a new partner each week. Gifts like free movie tickets, free gift cards, free subscriptions, free ride-sharing and more. Tomorrow, everyone can get a free ticket from Fandango to the opening weekend of this summer's blockbuster movie, Warcraft—just for being a customer.
Finally, someone will win a truly epic prize every Tuesday. Tomorrow, one lucky person's going to win a trip on a party bus to a private screening of Warcraft along with 40 of their closest friends with all the candy, popcorn and soda they can handle. Every week, you'll have a chance to win something truly mind-blowing. Here are just a few examples of upcoming prizes:
a trip for two to Vegas to stay at Mandalay Bay with tickets to see UB40 at the Mandalay Bay Beach and roll VIP style at Luxor's LAX Nightclub. Plus $100 in Lyft credits to get around town.
a trip to MLB All-Star week in San Diego for you and a lucky guest, including exclusive access to the Home Run Derby press conference and batting practice to see the top players up close and personal.
a once-in-a-lifetime expedition for you and your hiking buddy up the legendary Inca Trail to Machu Picchu in Peru, complete with accommodations, meals, and tours from The Clymb.
a trip to New York City to refresh your wardrobe with a $10,000 shopping spree with the help of an in-house stylist in the private Gilt showroom. To see a calendar of possible prizes through June.
T-Mobile has made it incredibly simple and easy for you to get these "Thank You" gifts through the free T-Mobile Tuesday mobile app. Just download the app and punch in your phone number, and you're good to go. The app will even remind you when you have free stuff waiting. T-Mobile Tuesdays is open to all monthly postpaid, prepaid and business T-Mobile customers. And – remember – if you don't get your Thank You gifts this Tuesday, you can always get 'em next Tuesday.
To download the T-Mobile Tuesdays app and #GetThanked, visit the App Store or Google Play. And, customers who gloat about their gifts in social media can #GetThanked even more. When customers share pics of their T-Mobile Tuesday gifts using #GetThanked, the Un-carrier will plus up some of them in a big way – with extra Warcraft tickets, a blowout Domino's party, free Lyft rides all month long and more.
GetThanked at 30,000 Feet
T-Mobile customers can already text away at 30,000 feet on every Gogo-equipped domestic flight—all flight long. Since this game-changer launched in September 2014, millions of T-Mobile customers have sent in-flight texts—all absolutely free.
Now, the Un-carrier's taking it one giant step further. Starting June 13, all T-Mobile customers can #GetThanked with a free full hour of Wi-Fi on their smartphones to surf, email, and post to their hearts' content. And, it works on all Gogo-equipped domestic flights—that's 4 million flights a year – for all T-Mobile customers!
T-Mobile and Gogo are also lighting up iMessage, Google Hangouts, WhatsApp and Viber so customers can use their favorite messaging apps to stay connected – in addition to SMS texting – at 30,000 feet. That's right. Free messaging and texting, plus a free hour of Gogo Wi-Fi on your smartphone, all in mid-air and all courtesy the Un-Carrier.
Windows Central Newsletter
Get the best of Windows Central in your inbox, every day!
Jared started off writing about mobile phones back when BlackBerry ruled the market, and Windows Mobile was kinda cool. Now, with a family, mortgage and other responsibilities he has no choice but to look for the best deals, and he's here to share them with you.
Still no word on if this will be available on windows. I'm a tmobile employee and will post here if I find anything out.

Still no word on if this will be available on windows. I'm a tmobile employee and will post here if I find anything out.

Thx man. Hoping for good news

If you are a tmobile employee then you got the training today that states specifically you have a website to use for nonsupported devices because of the byod strategy. They would have made you take a test and visit internal docs. Now if you posted this earlier than your training then cool. But tmo app and web have been very close other than remote diagnostics via internal tools.

Yuo need to call them and tell them they sucks! As I did!

As much as I love these Uncarrier moves, they completely ignore Windows Users... Which is strange because they have, and presently are selling a Windows 10 phone. Maybe someone should tell them about Xamarin so they can make an app for all platforms... :)

Some day soon we're going to have to understand that it's quite the waste of resources for these companies to support the nearly non-existent Windows Mobile user base.

Right, but with something like Xamarin, it is almost as easy as: "Build for Windows UWP" as well as iOS and Andoird. It's just that easy. We use Xamarin at my company for just that reason, and yeah we primarily focus on iOS and Android, but we also get Windows support for little effort.

Doubt it supports active sim authentication

And yet as long as they are selling devices they are obligated to support them, which in this case they are not doing

No they don't, there is a web for I supported and byod

Free gogo wifi? And what do they mean chat apps for free while in flight? Doesn't that require gogo anyway? Or is there another in flight wifi service they have partnered with for just chat apps?

Just took a flight yesterday that had Gogo. Tmobile texting via WiFi has been free for awhile, using apps (WhatsApp, imsg, etc) cost $2 per flight. Looks like they are doing away with the $2 charge.

That's nice and all but no Windows app?

Yay for being a t mobile customer!

knock knock... where is windows app?

Yea they're thanking you unless you have a windows phone. Then It's screw you. Seven plus years of patronage with Tmo...doesn't matter, I have a Windows phone.

Go to www.T-MobileTuesdays.com and you can do everything the app can do Posted via the Windows Central App for Android

We shall see. Tmo sent me the link via Twitter yesterday when I blasted them about it and included Microsoft in my tweet! But so far it just says it's a bit early, so I'm not sure what the extent of the website is. I'll report back though.

Of course nothing about the Windows 10 Mobile update for their 640. Funny how both AT&T and Verizon beat them to that one. UnCarrier 12 maybe? Posted via the Windows Central App for Android (it's a long story)

I've been a cuctomer since 2004, thanks for no including an app for Windows Phone users.

They have a website that does the same, for byod and unsupported. Do yourself a favor and don't speak for all windows users when you don't have the full story

Except the website doesn't work well. Got a free spin but I can't claim any of the My Stuff.

https://www.t-mobiletuesdays.com/. **** windows users are butt hurt

These messaging features are of no use to many of us who own the lumia x50 phones if they require a T-Mobile branded phone.

They commented on someone who posted on the official facebook page. They asked T-Mobile is they plan on making a Windows Mobile app. They responded with even though there is no app for Windows Mobile there is a website you can go to to still claim all your goodies. https://www.t-mobiletuesdays.com/Offday

Thanks for the link!
Much appreciated...

And that website doesn't work on Windows10 Mobile web browser. *sigh*

Thanks for this! I hope they add this info into the article. I'm still pretty bummed that they didn't at least release a web-wrapper app, or something, which could provide reminders/notifications about that days deals.

Any information on how this free stock will work?

Woot. I love it when a company actually caters to its customer base and doesn't lock them into a specific OS. GO HERE IF YOU DON'T have an Apple or Android phone https://www.t-mobiletuesdays.com/ @Jared DiPane - Please add the link to your article so that others can bask in the glory of one company taking care of its customers who don't blindly follow into the cookie cutter world of IOS and Android

For those of us with Windows Phone, can we tether our iPad to our phone and get it?

Use their mobile site: https://www.t-mobiletuesdays.com/

if they want to thank me make some decent phones available on their prepaid plan and stop price gouging the ones they do sell there.

https://www.t-mobiletuesdays.com/
That link allows windows users to take advantage :D select watch video and follow the steps :)

Scroll to the bottom, doesn't seem like well be getting native support, but at least they recognized windows 10 as an established OS?? https://www.t-mobiletuesdays.com/HowItWorks

Can I get a T-Mobile sim card for my 950xl on At&t for the second sim when flying.

I don't see why not....however WiFi calling is not included.

T Mobile NO thank you! You sucks!

Man, this is very tempting. From what I've been reading on their site, all monthly plans qualify for this, whether prepaid or not. So, assuming I get a pizza, a movie ticket, and vudu credit, that's pretty close to 20 dollas right there for one Tuesday, while paying 40 bucks a month for service. In some places more of course. Sounds like a GREAT DEAL to me, if you're willing to give up great coverage, for ok coverage. Decisions decisions.

I'm prepaid and on Windows. Going to the website, there's problems claiming the My Stuff.

What plan are you on? I have read that the 30 dollar monthly plan does not qualify, but all other monthly plans should. If I jump in, it won't be til next week...that's when my current billing cycle ends.


A $100 family plan costs over $135. That's enough reason to go to Cricket.

It is nice that Cricket includes all fees in their prices, but... My family of 4 pays $108/month after taxes and fees for 2.5 GB of 4G per line. That's the $100 family plan with a 10% discount through my employer. Add the 10% back in and it's still quite a bit less than $135.