T-Mobile's Music Freedom and Binge On add more streaming media services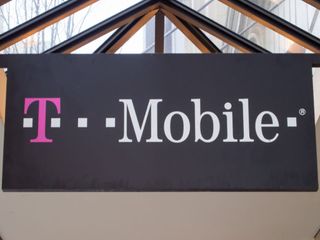 T-Mobile customers can now access even more audio and video streaming services without impacting their cellular data plans. The wireless carrier has announced new supporters of both its Music Freedom and Binge On programs.
T-Mobile says (opens in new tab) Music Freedom now includes support for Amazon Music, Chilltrax, ESPN Radio, OHIO.FM, PreDanz and Uforia. T-Mobile says over 40 services now support Music Freedom, and they cover 96% of all music streamed by its customers. The new additions to the Binge On video streaming program include Dailymotion, EPIX, OVGuide, OWNZONES, Viki, YipTV, 120 Sports, Nickelodeon, Spike, and TV Land. The carrier says that Binge On now supports 70% of all video streamed to its customers.
T-Mobile also offered some more stats on Music Freedom and Binge On:
Since Music Freedom launched, T-Mobile customers have streamed 90 billion songs for free.
Today, T-Mobile customers are streaming 210 million songs every single day without using a drop of high-speed data.
With Binge On, T-Mobile customers are watching 2x more from free streaming sites on plans with limited data and have streamed over 190 million hours of video for free.
With Music Freedom and Binge On together, T-Mobile customers have saved over 350 petabytes of high-speed data.
I'm so glad I switched from Sprint to Tmobile this past November! Much better company.

This is kind of off, but I'm traveling to California in June and I just want to use mobile data, for about 10 days. Which carrier is the best cost versus benefit? Posted from Windows Central for Windows 10

Depends. Which phone do you have? You might be better off snagging a Go Phone style card off contract.

I've a Lumia 830. Posted from Windows Central for Windows 10

Everytime I hear about these services I worry about net neutrality.

It's ridiculous that they haven't come under the scanner for this yet. The startup scene the US is so proud of can come crashing down (at least the internet related tech startups) if net neutrality is lost.

I still don't get how this goes against net neutrality. The streaming services don't have to pay to be a part of this. i believe all they have to do is use Tmobile's software which reduces the bandwidth and quality of the video. What some cable companies where doing in which the charged companies to get better service was wrong. If they didn't pay, they would throttle the bandwidth and the user would get a much worse experience. Tmobile's service is optional for the user and any streaming service can access it. I don't see a problem with this.

I'm shocked that Amazon Music wasn't a part of it all this time.

I was wondering why Amazon took so long to get on this list.

T-Mobile has been SOOO much better than Verizon for me! Not as great of coverage, but free streaming and great customer service more than makes up for it.

This is good when you have to stream at your workplace or during a commute. Otherwise, I'll stream from a tablet over my home wifi, into my stereo.

I'm curious if Audiocloud is accepted in place of Soundcloud since they don't have an app for Windows phone. Has anyone gotten confirmation?
Windows Central Newsletter
Get the best of Windows Central in in your inbox, every day!
Thank you for signing up to Windows Central. You will receive a verification email shortly.
There was a problem. Please refresh the page and try again.