Taking back control of your privacy: Microsoft to the rescue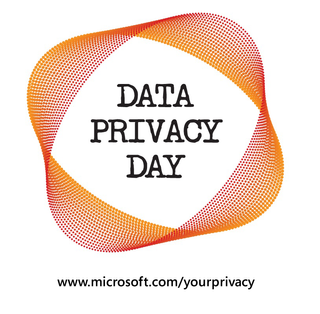 Microsoft has been taking extra steps to prove to us that our online privacy is much more of a concern to them than other companies.
To mark Data Privacy Day 2013, which is held on January 28th, Microsoft has announced results ahead of time about a new company-commissioned survey by Ipsos Public Affairs of over 1,000 people on the subject of online privacy to better understand their users' expectations. The results of this new research show:
45 percent of respondents said they feel they have little or no control over the personal information companies gather about them while they are browsing the Web or using online services, such as photo-sharing, travel or gaming.
Only four in 10 said they feel they totally or mostly understand how to protect their online privacy.
An equal number of people (39 percent) said they are turning to friends and family, as well as privacy statements, as their top source for privacy information.
A third of those surveyed (32 percent) said they are paying attention to companies' privacy reputations, track records, and policies when choosing which websites to visit or services to use.
Microsoft has launched a new website (opens in new tab) with information on how Microsoft handles these features in IE10, Bing, Windows Phone 8 and Xbox, and Microsoft's Personal Data Dashboard, which is a central location for users to choose and better manage how their personal information is used online. They have also created a new video series called "Privacy in Action", illustrating these privacy options. These videos will be available at microsoft.com/yourprivacy (opens in new tab).
Source: The Official Microsoft Blog (opens in new tab)
Windows Central Newsletter
Get the best of Windows Central in your inbox, every day!
Good and applaudable way for MS to differentiate from Google and FB

True.. not: https://www.google.com/dashboard/

Web page not found... https://www.windowscentral.com/e?link=https2F%2Fclick.linksynergy.co... linked

Hm, all links working for me.

Works in IE.
But Firefox errors and redirects here:

http://www.microsoft.com/library/errorpages/smarterror.aspx?aspxerrorpat...

Tried in a Private Browsing window to check it wasn't a cache issue too.

Does this link properly through FF? http://www.microsoft.com/security/online-privacy/overview.aspx

Hey, Microsoft likes their privacy too... ;D

Laudable but I'd quite like to know where this fits alongside the erroneous deletion of SkyDrive accounts that we occasionally read about!

In all honesty I wouldn't trust putting anything i want to keep private on storage that doesn't truly belong to me like Skydrive. SkyDrive is handy but the terms of use state up front what is and is not allowed. I'd take with a grain of salt most reports from people who have lost their Skydrive over questionable content since we will almost never get the full story from either side.

You're right about it being stated up front that it isn't allowed, but a lot of people's main issues with the recent account deletions isn't that they weren't warned, but that MS has even instituted such rules in the first place, especially when several competing cloud storage service providers have come out and stated that they dont possess such strict rules and regulations. Concerning the competition the general consensus has been that you can store whatever you want privately, it only becomes a problem when you allow others to view it or you share that data, which is understandable. Microsoft took it an unreasonable step forward and chose to restrict even that which is stored for private use.

Page is offline to prevent privacy

Great, so does that mean we will be able to tell what apps are accessing our location in the background now (on wp8)? Because I constantly see that white dot and have become paranoid.

Meh - mere lipservice. I still can't use the contacts, calendar, or email apps in WIndows 8 if I don't log in to Microsoft first - even if I don't want to use them with any Microsoft service. There's no excuse for this privacy violation.

I agree and feel MS is going to end up being the biggest collector of data out there. Anonomizing it doesn't make it ok

FB beats them all. If there is a FB link anywhere on a web page, you are tracked. How many pages don't have a FB link anymore?...

When we have to put effort into understanding our own privacy, something is wrong.

Yeah. I also hate being an educated person. I understand what you are saying, you just didn't do it well.

Actually, if you had a better education you would have understood how well I said it.

I'm not a tin foil hat kind of guy. But it does freak me out a little bit when I view a product on Newegg, and then notice that product being advertised to me on other sites. I even have "Do not track" on with Firefox.

Apply that to the Windows8 profile and consider the ramifications. Every site you go to and click you make is tied to a profile with your name, address, credit card number, phone number, email address, etc. all of which are stored on an MS cloud service. "The connected world" is scary and personally I don't think there's enough effort going into the protection of our information.

It is even worse with a google account

That is why I never link my Live ID with Windows 8, I always prefer to have a local (offline) account in Windows 8. It is inconvenient if you want to use lot of apps on an RT device but other than that, no downside, at least for me.
I don't like so many things being tied to one account, but at least Microsoft is so far the best when it comes to privacy, compared to the dataminers at google, facebook, yahoo and others.


This seems to be the proper link http://www.microsoft.com/privacy/default.aspx

Talking about privacy, perhaps Microsoft could stop poking into people's private SkyDrive folders looking for nude photos?

Now if only they would stop being the moral police when it came to storing things on Skydrive...overall I love the idea of having such a widely available and integrated cloud storage system on all my devices but Microsoft's archaic Code of Conduct when it comes to using it is pathetic...anyone hear about the photographer who had his Skydrive deleted because he had stored "partially or fully nude photos" on it, despite them being private and available only for him to see? A quick look at their Code of Conduct reveals that a huge array of things can get your account banned, and not only your Skydrive, but everything associated with your Microsoft Account (Outlook, Xbox, ect). I dont even feel safe loading up roms to my WP emulators with Skydrive anymore.