Three's Feel At Home inclusive roaming expands to 24 more countries
Starting in September, new free roaming countries for Three UK customers include Germany, Greece, Belgium, Netherlands, Malta and Iceland.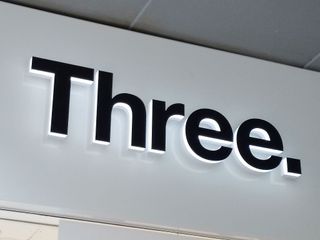 One of the most attractive perks for Three UK customers has been its "Feel At Home" program — the ability to roam at no extra cost in a selection of countries — mainly territories where Three already has a local mobile network. From September that list will be expanding significantly to cover 24 new territories, including major European destinations like Germany, Greece, Belgium, the Netherlands and Malta, as well as the Isle of Man and Channel Islands.
Here's a complete breakdown of the new "Feel At Home" countries, which expands the service's area to cover most of the European continent.
Germany
Greece
Portugal
Croatia
Poland
Belgium
Netherlands
Cyprus
Czech Republic
Bulgaria
Hungary
Romania
Malta
Lithuania
Slovakia
Estonia
Latvia
Iceland
Slovenia
Luxembourg
Liechtenstein
Gibraltar
Isle of Man
Channel Islands (Guernsey and Jersey)
That's in addition to the 18 existing Feel At Home countries, which covers many destinations in Asia, and the United States:
Spain
France
Switzerland
Israel
Findland
Norway
USA
Indonesia
Sri Lanka
Macau
Australia
New Zealand
Italy
Austria
Hong Kong
Sweden
Denmark
Republic of Ireland
The fact that the new list kicks in from September means holidaymakers traveling this month will miss out on free roaming in these countries. Nevertheless, bringing most of Europe into the "Feel At Home" zone makes sense ahead of the looming abolition of roaming charges within the EU, set to kick in from June 15, 2017.
By getting out nine months or so ahead of the mandatory date for the end of EU roaming charges, Three scores a nice PR win. However as we've discussed before, the future of EU roaming after the recent Brexit vote remains up in the air.
Windows Central Newsletter
Get the best of Windows Central in your inbox, every day!
That will make my journey to outside of my country even easier. Thanks Three!

Three is the best network in Europe... Agree or argue with ur shadow... Their unlimited internet plan is second to none. Brill

Question: if I bought the unlimited internet package in other countries, can I carry-over this package to my home country?

When I asked them this the answer was no, the unlimited was capped at, IIRC, 25GB, but things may have changed by now.

Unlimited cap at 25 GB, are you kidding me? If one has the IS Unlimited and uses more than 15 GB that one is considered a top tier user and can be dropped from the network.

If you mean Finland there is one D too much :P

Three still poor reception in UK. Lags behind other networks for coverage.

Agreed. Coverage even in major cities sometimes is very poor sometimes. Even if my signal bar shows full signal very often my data access is really bad...

Their 3g coverage os better than o2 and Vodafone and 1% behind EE. It's only because 3 doesn't have a 2g network.

Wondering if after Brexit all those goodies will stay with us....

That is the question indeed. We have to watch the networks carefully as after the UK leaves, things might go backwards for the UK mobile consumer.

Do you think we'll actually leave? I have my doubts it'll happen, at least not before a 2nd referendum some time early next year. I'm with Three and have been for years, EE is faster in some areas but is also more expensive as well, and Three is fast enough most of the time anyway, and the "feel at home" provision is great.

Good stuff. Another reason to stay with 3.

The new PM, Theresa May seems intent on just getting on with it. Otherwise I would have probably more empathically supported your interpretation. The new PM said "out, means out!" It is still by no means a foregone conclusion that we will actually leave. The EU was slowly bringing more instantly tangible benefits for everyday Europeans and it would be a shame if the UK lost these benefits and missed out on potential benefits just down the road.