The OontZ Angle 3 is one of Amazon's highest-rated and most popular Bluetooth speakers, and now its signature sound is being packed into the OontZ Angle 3 BudZ Bluetooth Headphones. These earbuds were released just earlier this year at a regular price of $25, though right now, you can pick up a pair at Amazon for as low as $15.99 while supplies last. This deal is only valid on the black pair of headphones, though the blue version is on sale at $19.99 currently as well.
Best Buds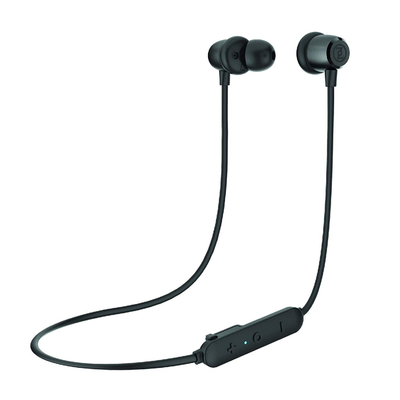 OontZ Angle 3 BudZ Bluetooth Headphones
These Bluetooth earphones are IPX7 waterproof, feature a built-in microphone, and just reached their lowest price in history.
$15.99 $24.99 $9 off
The OontZ Angle 3 BudZ are engineered to offer balanced, distortion-free audio performance at ever volume level. They're IPX7 certified too, meaning you can bring them out in the rain or to the gym without worrying about the weather or sweat ruining them. OontZ's proprietary Iso-Fit cushions help to keep the buds comfortable while in use for longer durations, while the built-in rechargeable battery allows you to listen for up to eight hours on a single charge.
These earphones are even equipped with a noise-cancelling microphone that lets you take hands-free calls. There are also in-line controls on the speaker wire to help with switching songs or answering calls. Oontz includes several sizes of In-Ear BudZ as well as a pair of Iso-Fit cushions so you can adjust for the best fit.
You can even grab the OontZ Angle 3 speaker on sale right now for only $21.99 when you clip the coupon on its product page.
We may earn a commission for purchases using our links. Learn more.