Tobii adds support for Windows Hello to its eye-tracking cameras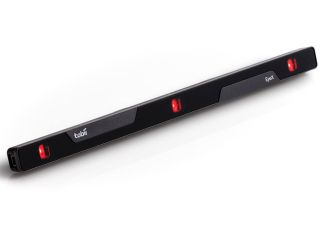 Windows 10 users now have a new option for signing in to their PCs without a standard password. Sweden-based Tobii has added support for the operating system's Windows Hello security feature to its lineup of its eye-tracking cameras, including the Tobii EyeX Controller.
The company stated:
The Tobii EyeX Controller can be bought now for $139, and Tobii's hardware is also in the gaming-themed Sentry Eye Tracker from SteelSeries that's available for $200. The company plans to make support for Windows Hello standard for all of its future eye-tracking products.
Buy the SteelSeries Sentry Eye Tracker at Amazon (opens in new tab)
Source: Tobii
Windows Central Newsletter
Get the best of Windows Central in in your inbox, every day!
Today is December 17, 2015 and still no official release of Windows 10 Mobile

And your comment has exactly what to do with this article?

Microsoft doesn't read WinC articles' comments section. So, you won't be heard.

Yes they do. In my chats with MS, they are very aware of Windows Central. They won't act on anything listed here, but they do read the comments.

There have never been any citations by MSFT. So, its baseless. I know that they are aware of WinC as it is one of the best Microsoft related news and forums website which is why Daniel and other members are bombarded with their devices for a review. But no one at MSFT reads the comment section. They have much more work to do.

Even if it was released, it would most likely be a slow roll out. It's a free update that will hopefully come to all Lumias if the carriers allow it. Hang in there. As an owner of the 950 XL, W10 mobile isn't quite ready for the general public, but WP fans will be elated. I enjoy it a lot more on the 950 XL than on my 920 that is on the preview builds.

Last warning, Garry. No more spam.

Awww. I'll miss him. I'm convinced that if Gary keeps it up he WILL eventually get W10M on his phone. (And I really really want him to have it. :) )

It takes more time to write a stupid comment than to log in the windows insider app.

Agreed. For anybody desperate for Windows 10 Mobile just get the current Insider build if you don't want to wait and stop whining. I couldn't go back to 8.1 now but for people who can't deal with any bugs there may be then those people will just have to wait it out. When it does release for other phones it's not going to just suddenly be available...When have any updates ever just rolled out right away to Windows Phone 8.1 etc.
Once you're on Windows 10 updates will be much quicker, but that initial rollout...No way

Thank you for telling me today's date. It is too much work for me to look down in the bottom corner of my monitor. But with your very informitive comment, now I know what the date is. You are a lifesaver!!!

Go cry elsewhere. This article wasn't about windows 10 mobile

This looks cool and compact compared to Intel's RealSense.

Windows hello won't make a dent in use of finger print scanning
Edited: I meant to say only about iris scanner and what i know about windows hello is that it's only iris scanner which is being used for signing in...

Nonsense since Windows Hello is also fingerprint scanning.

This mavee shah.... Am sure is another lagaroid fan....

Get to know windows hello first!

You realize that Windows Hello is just the general name for the underlying technology that allows all biometric devices used for authentication to work with Windows in general. It's software, not the name of the iris scanners themselves. As far as replacing fingerprint scanners, options are good for everyone, it doesn't have to be either or.

This first version logs me in 9 times out of 10 times with my 950 staying at a distance of about 25cm (which is the distance at which I normally use the phone). It takes 1-2 seconds. If this is the first result of this technology I'm impressed. It will surely get even better with a software update (it is labeled beta for a reason), and even better with the next generation of hardware with more resolution and processing speed. I can't see why it should not be able to AT LEAST compete with fingerprint scanner. When Samsung decides to copy something from Microsoft you know that MS probably hit the spot this time.

I've read lots of reviews about it... It ain't that perfect as you are saying

Were did I state it is perfect? I gave you my personal experience. A friend of mine as another 950 and it works a bit worse for him since he wears glasses. I read a lot of reviews and most of them said it works but it could be better. And they problably did not train the AI much for the review. I did train it like 10 to 20 times trying to stay as far from the eyes as the procedure allows you to.

Paolo, that's the problem with people here they don't read what you clearly wrote. And your personal experience obviously doesn't count for anything in the Windows Central comments section, the people who haven't even tried but have 'read reviews' clearly know better. /s I saw it loads when Windows 10 Mobile builds have worked amazingly on my Lumia 930, but badly for others. I must have been making it up since it didn't match their experience exactly. One thing I've seen people say is that a lot of people trying it with glasses trained Hello incorrectly, you're apparently supposed to train it without glasses, and then it works when you have them on - Apparently some people haven't followed that advice and trained it initially with glasses on. Would love to give the feature a try when they have some demo 950's in store in the UK

Actually, as the software states each time you train it you must do a first recognition without glasses EACH TIME and then 1 to N tranings with glasses on, or mix them up, then even better 1 training in a completely dark room, then try different angles (below, front left, right), then one important training is the one where you have light hitting you from the side so half the face is clear. I think I did all these training in my more or less 20 sessions. I even have some glasses for the evening to rest the eyes after one day of programming at work and it actually recognizes me like 7 out of 10 times... I do not know which algorithm has been used, microsoft is strong at neural networks usually while I've studied Support Vector Machines which are the competition but the concept is the same, TRAINING MATTERS a lot in classification problems.

I wear glasses. And I have to admit that I am less than impressed. Without my glasses it works fantastic. I have tried every training trick in the book and have decided to wait until it just gets further developed. Now, having said that, the facial recognition on the Surface Pro 4 "Hello" is wickedly capable, even with my pathetic mug. :) It nails it with a wide envelope for various lighting conditions, distances, angles, glasses, hat.......... Based on that, this article is intriguing. I could just pop some "Hello Device" up on the top edge of my dektop monitor and have my Surface Pro 4 experience! Very cool.

Is it thinner than Intel real sense sensor?

This device looks more Impressive then intel real sense. Maybe Intel real sense 2 will be sleek and more good looking.

It may also actually be a real product for sale. From what I can tell Real Sense was just a limited run developer kit that isnt available outside of laptops that have it built-in.

That Tobi has three sharingans!!!

Can I get a Kunta kinte joke?

Will it work when people wear spectacles?

I couldn't tell if this uses an Iris Scanner or a 3D Camera (Guessing Iris Scanner, unless it also tracks head movement as well as eyes which could require a 3D Camera) Iris Scanners on the 950/XL work with glasses, and 3D cameras like the Intel Realsense should also work AFAIK

Are these the cameras that work with Assassins Creed Rogue?

Awesome! Just bought MSI laptop but it did not come with real sense. Might get this one

Is there any handsome tracker

Wow. Waiting for such devices in India.

Windows 10
Ja posso isntalar no Microsoft 640 XL
Windows Central Newsletter
Thank you for signing up to Windows Central. You will receive a verification email shortly.
There was a problem. Please refresh the page and try again.