Todd Howard: Starfield lets players choose pronouns, dialogue changes accordingly
Expanded character creation including background information and pronouns.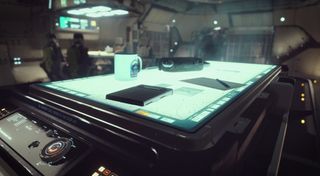 (Image credit: Bethesda Softworks)
What you need to know
Bethesda Game Studios creative director Todd Howard took part in a Reddit AMA, sharing some tidbits on Starfield.
Howard explained that Starfield has expanded character creation, allowing players to choose pronouns, while the game's dialogue will adjust accordingly.
Howard also noted that the plan is for Starfield to support mods just like past Bethesda Game Studios titles.
Starfield is slated to arrive exclusively on Xbox Series X|S and PC on Nov. 11, 2022.
Bethesda Game Studios' upcoming science-fiction role-playing game Starfield is still a ways away, but creative director Todd Howard is sharing a few more interesting pieces of information for eager players on what could be one of the best Xbox games available. In a Reddit AMA (Ask Me Anything), Howard explained that Starfield has expanded character creation, allowing players to choose the pronouns they want, with the game's dialogue accommodating that choice.
"Really excited about what the team has done with character creation here," Howard writes. "Including choosing background, skills, etc. You also can pick your pronoun (he, she, they) and we've recorded all the relevant dialogue to support that choice."
Starfield features almost three times the dialogue of Skyrim, with a full Japanese localization at launch. Howard also noted that Starfield should have the same kind of mod support Bethesda Game Studios titles are known for, even though the studio is now using the Creation Engine 2.
"Our plan [is for it to] have full mod support like our previous games," Howard explains. "Our modding community has been with us for 20 years. We love what they do and hope to see more make a career out of it."
In a recent interview, Howard spoke on how Bethesda Game Studios' "passion" is for single-player games, even though the team may experiment with social or online elements. Speaking on the launch problems of Fallout 76, Howard explained on Reddit that "We let people down and were able to learn and be better from it. We're fortunate 3 years later to have 76 be one of our most played games, and it's thanks to the 11 million players who have made it an incredible community. It's made us much better developers in the end."
Starfield is currently slated to launch on Nov. 11, 2022. It's coming exclusively to Xbox Series X, Xbox Series S, PC and Xbox Cloud Gaming. It's also launching day one in Xbox Game Pass, like all Xbox first-party titles.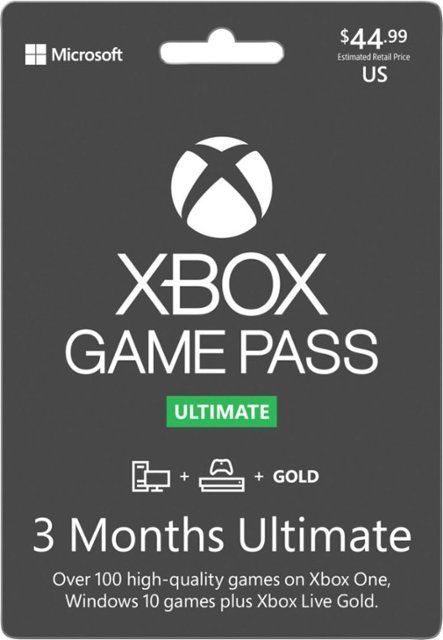 Growing lineup
(opens in new tab)
Xbox Game Pass Ultimate 3 Month Subscription
Xbox Game Pass and Xbox Live Gold in one

Xbox Game Pass gives you access to over 200 games for one monthly fee. Xbox Game Pass Ultimate also adds Xbox Live Gold to the package so you can play online with your friends. You also get access to EA Play.
Windows Central Newsletter
Get the best of Windows Central in your inbox, every day!
Samuel Tolbert is a freelance writer covering gaming news, previews, reviews, interviews and different aspects of the gaming industry, specifically focusing on Xbox and PC gaming on Windows Central. You can find him on Twitter @SamuelTolbert.
The one lesson that matters from FALLOUT76 is that if the game isn't finished it can't ship.
One advantage of being under MS is it doesn't have to, as HALO INFINITE proves.
Money is no longer an excuse.

Very true. I have a lot of confidence in BGS launching Starfield next year, else I doubt they'd have put that release date out there. But if for some reason it isn't ready, it should absolutely be pushed back.

The report that the game is today playable is heartening. Big games need a lot of time to finalize but a year should be enough. Still, the day one patch is inevitable. 😇

It may not happen but I suspect that there will be a number of people who spend a significant amount of time talking about freedom and complaining about cancel culture who will also try to "cancel" this game because it provides the player with the freedom to choose their own pronouns. They will talk about other people having an agenda while never acknowledging their own.

People griped over the "sex" in MASS EFFECT.
Haters gotta hate.
Ignore them and they'll vanish with the next cute cat video.

I was about to say the same thing, but not at WC yet! All kinds of Windows Central trolls have been having a rough few months. :-)

they needed to let you make your own, not just choose from their curated list

Well, that's harder to do with the in game dialog, especially when it is voice acted.

John, I'm a massive advocate for freedom of speech, and dismay over the hate-based cancel culture and woke movements that seek to silence anyone who disagrees with those voices, almost universally by those on the left (most of the complaining voices you reference on the right are criticizing the hypocrisy, not the freedom). Freedom can certainly include freedom to choose your own gender in a game. I have no objections to that at all. Zero. I think it's a good thing Starfield will offer that. The risk with freedom is that others may make different choices from you or me. That's fine and makes our culture and world interesting and vibrant. And even if I may occasionally resent the choices of others, it's still well worth it, if that's the price to pay to ensure I have my freedom too.

I loved this part, "three times the dialog of Skyrim." If this site is correct, https://gamicus.fandom.com/wiki/List_of_longest_video_game_scripts, then Skyrim has 47,000 lines of dialog, and Fallout 4 has 111,000. Starfield would have nearly 150,000 making it by a wide margin the biggest AAA RPG. I see slightly different figures on other sites, but the ratios are similar. Looks like The Witcher 3 clocks in at about 50,000 and Cyberpunk 2077 at about 100,000, so similar to Skyrim and Fallout 4, respectively. I love that Starfield is going to have even more then these other epic RPGs! I hope that means a richer story and more in-depth discussions, and not just more one- or two-line characters.