Touch Viva Gets Branded: T-Mobile MDA Basic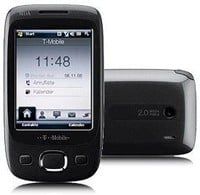 Don't get us wrong, but when we saw the low-end Touch Viva announced, we were a twinge afraid that it might come to the states and take up precious retail space that might be better served by higher-end Touch devices. Doesn't look like that's in the cards, as the Viva has arisen as the Euro-only T-Mobile MDA Basic.
Not that there's anything wrong with it, of course, even a "Basic" Windows Mobile 6.1 Pro phone these days gets:
2 mp camera
Quad-band EDGE
WiFi
GPS
MicroSD slot
TouchFlo 2D
8 hours of talk time(!)
Best part, if you pick it up on-contract, you're looking at a nominal 4.95 Euro for it. We're doubting anybody's clamoring to import the thing, but we are liking that these are the minimum specs on a WinMo device these days. [T-Mobile Germany via Engadget Mobile]
Windows Central Newsletter
Get the best of Windows Central in your inbox, every day!