As the headset industry evolves, Turtle Beach remains one of the keenest to re-imagine and re-factor some of its designs. Although the standard idea of what a headset is or should be, Turtle Beach always surprises with its offerings, changing the entire silhouette of their products on a near-annual basis.
Competition for the best Xbox headset and best PC gaming headset has never been hotter. With more and more of us playing competitive shooters than ever, keen Call of Duty: Warzone and Fortnite players are seeking ways to get a competitive edge without breaking the bank. The Recon 500 is an $80 option, putting it in scope with the likes of the HyperX CloudX and other mid-range wired staples. Does it live up to the competition? Or does it get lost in the noise?
This is the new Recon 500 from Turtle Beach, refreshed for 2021.
Bottom line: The Turtle Beach Recon 500 defies expectations, offering a tactical soundstage ideal for competitive play, a superior mic experience, and high-tier comfort. This is a great headset from every angle.
For
Attractive design profile
Lightweight and comfortable
Detachable mic with on-ear mute
Robust construction with bend-resistant headband
Great audio experience
Against
No frills in terms of features
Turtle Beach Recon 500: Price and availability
The Turtle Beach Recon 500 is $80 as of writing, putting it in the range of some seriously good headsets. It's widely available on the likes of Amazon, Best Buy, and Turtle Beach's own website. As of writing, the stock availability seems a bit spotty on the camo version, but there's also a black and silver version as an alternative.
Turtle Beach Recon 500: What's good
Source: Windows Central
The Turtle Beach Recon 500 impresses right out of the box. The headset comes in two color configurations, a more classic carbon style with silver accents, and this nifty winter camo version, ideal for pairing with an Xbox Series S. The headset is comfortable to wear across long sessions, with an impressively lightweight design, complete with generous cushioning throughout. It uses Turtle Beach's glasses-friendly memory foam design, and while I generally prefer leatherette style cups, the fabric the Recon 500 uses is airy and smooth against your skin.
Swipe to scroll horizontally
| Category | Turtle Beach Recon 500 |
| --- | --- |
| Frequency response | 20-22,000Hz |
| Speakers | Neodymium, 60mm |
| Features | On-ear mute button, detachable mic |
| Connectivity | 3.5mm wired (Xbox, PlayStation, PC, Switch) |
| Price | $80 |
Perhaps my favorite aspect of the headset design is the headband. A steel strip runs through the soft-plastic frame, which lets you contort and bend the headset to an extreme degree (although I don't recommend trying that at home). This makes it a good option for giving to that younger gamer who may be less-than-gentle with electronics.
The headset itself has an onboard master volume control dial which has decent action, alongside a mute toggle on the right ear cup. The maximum volume is solid, and the microphone is also detachable if you plan to use an alternative mic instead. What about the sound quality, though? Thankfully, that's rather impressive too.
I tend to view HyperX as the dominant wired headset at this price range, but Turtle Beach may have produced a surprisingly capable competitor. Beastly 60mm drivers power this thing, which Turtle Beach claims are infused with wood composite to produce a "realistic" acoustic profile. I have no idea if that's marketing speak or the real deal — all I know is the Turtle Beach Recon 500 sounds great. The Turtle Beach Recon 500 may be one of the best dollar-for-dollar sounding headsets they've ever put out.
Source: Windows Central
The Recon 500 produces a cavernous soundscape that provides very loud situational awareness. While playing Overwatch earlier, the sound of Tracer running around on the metal floor gave her position away like a bull crashing through a glassware store. The lack of surround was oddly noticeable, because I typically expect this kind of sound quality from a higher-end product with more features, but you can alleviate that to some degree if you have a Dolby Atmos license.
The bass on the headset is a bit heavy but by no means what I'd describe as overpowering, although at higher volumes I felt like it produced a bit of unwanted reverb. The soundscape definitely prioritizes highs which can make the audio profile a little unrealistic-sounding at times, but the tactical tradeoffs are largely worth it. You'll hear an immense amount of detail with good separation, although like I said, the lack of 7.1 software surround wastes the soundstage a bit. I could hear Tracer quite loudly and could tell she was nearby, just not exactly where she was. Having the luxury of comparison made this an issue for me more so than it might for others, but it's worth being aware of.
Another aspect of the Recon 500 that truly impresses is the microphone. I had very low expectations going in, but I'm surprised to report that it's actually among the better headset microphones out there. It sounds clear and crisp with good volume, and the fact that it's detachable is an added bonus.
My general impression of the Turtle Beach Recon 500 is one of shock and awe. I rarely have high expectations for some of Turtle Beach's mid-range offerings as of late, but this has impressed me from every angle.
Turtle Beach Recon 500: What's not good
The only real criticisms I can leverage at this headset is the features I wish it had. I mentioned the surround sound, but only because the soundstage is so broad and crisp that the omission of some form of 7.1 surround really feels like a missed opportunity. I also find myself missing other premium-tier features like mic monitoring, if only because this headset really defied my expectations for general sound quality.
The only vague criticism I can offer is: The mic boom is a little tricky to angle. That's it.
Some kind of mix amp would elevate the Recon 500 proposition for those who do want some of those added frills, but for $80, you're getting a seriously beefy amount of headset here.
Turtle Beach Recon 500: Competition
The number one competing option I immediately thought of for the Turtle Beach Recon 500 is the HyperX CloudX or the HyperX Cloud II, both are similar for features and quality, with slight variations. The HyperX headsets have a warmer soundstage that sounds a little more immersive and realistic, but the Turtle Beach Recon 500 potentially offers a superior tactical edge. I think for single-player gamers you might want to go for the HyperX options instead, but anyone who plays any form of competitive shooter will be more than satisfied with the Recon 500.
Turtle Beach Recon 500: Should you buy it?
Honestly, for $80, the Turtle Beach Recon 500 is a really great headset overall. It works with any platform thanks to its 3.5mm connector, and the robust impact-resistant construction makes it a great option for younger gamers (or those with anger issues, like me). The headline feature is the sound quality though, which punches well above its weight with a detailed, broad soundstage that emphasizes tactical cues.
You should buy this if ...
You want a great headset without breaking the bank.
You prefer tactical sound over immersive warmth
You need something that will withstand some serious punishment
You shouldn't buy this if ...
You prefer a warmer, more immersive soundscape
You want 7.1 surround sound, wirelessness, or mic monitoring
I mentioned it before but I want to say it again, I think this might be Turtle Beach's best-value headset ever. At $80, you could do far, far worse, and the soundscape impresses from every angle.
It feels like this headset was born to be paired with 7.1 surround in some way, but there aren't many wired headsets on the market that offer this without sacrificing something in a tradeoff. This is a high-value headset with a great design, great audio, and a great price.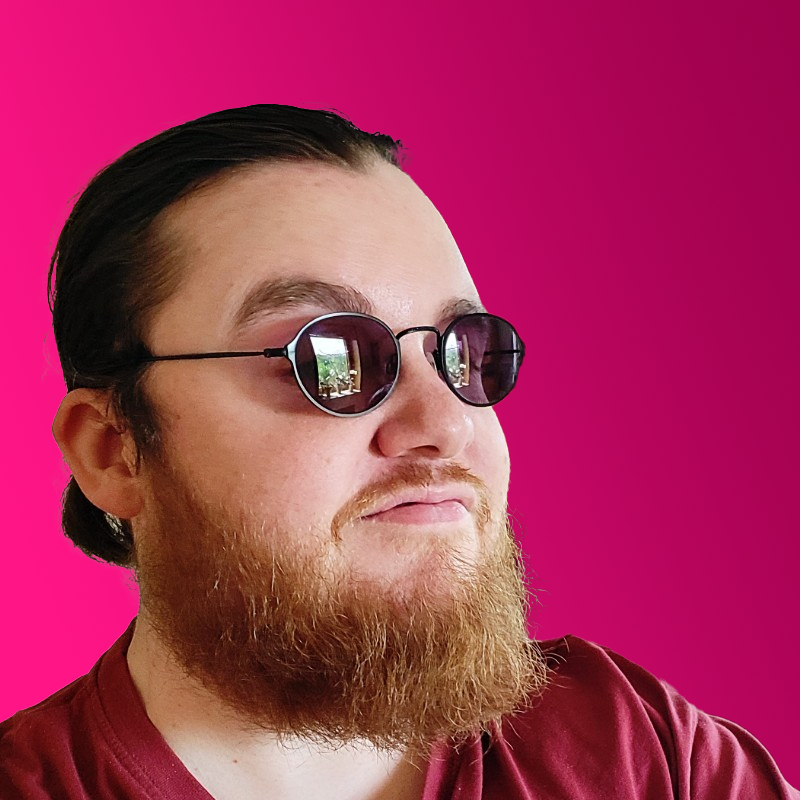 Jez Corden a Managing Editor at Windows Central, focusing primarily on all things Xbox and gaming. Jez is known for breaking exclusive news and analysis as relates to the Microsoft ecosystem while being powered by caffeine. Follow on Twitter @JezCorden and listen to his Xbox Two podcast, all about, you guessed it, Xbox!