TV, music, movies, and books we're into this week
We're heading into April with some great media.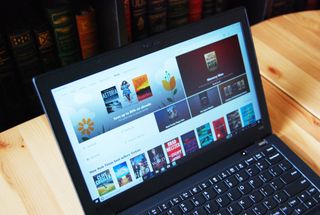 It's Easter weekend and you might have some extra time to yourself or with your family. Wondering what to do? Why not check out some great tunes, a quality movie, or a real page turner? If you're looking for suggestions, read on!
TV and movies
Here are some of the movies and TV shows Windows Central is enjoying this week.
24
Recommended by Richard Devine, reviews editor
Pacific Rim Uprising
Recommended by Dan Thorp-Lancaster, staff writer
Paranoia Agent
Recommended by Jez Corden, senior Xbox editor
See at Amazon (opens in new tab)
The Greatest Showman
Recommended by Mark Guim, video editor
Music
Here's some of the music the Windows Central team is listening to this week.
Thickfreakness — The Black Keys
Recommended by Al Sacco, managing editor
Boarding House Reach — Jack White
Recommended by Cale Hunt, staff writer
Books
Here are the books we're reading this week!
Double Play — Robert B. Parker
Recommended by Al Sacco, managing editor
Kafka on the Shore — Haruki Murakami
Recommended by Cale Hunt, staff writer
Your favorites?
What have you been watching, reading, and listening to this week? We want to know, so drop a comment and share your recommendations.
If none of these recommendations strike your fancy, check out a list of all of our past recommendations. We promise you'll find something you'll like.
Tons more recommendations from Team Windows Central
Windows Central Newsletter
Get the best of Windows Central in your inbox, every day!
Thanks for the Paranoia Agent tip. Loved Perfect Blue & Millennium Actress

Not sure about Pacific Rim Dan, but who knows. I felt the same way about Top Gun back in 86, but got dragged into the cinema and came out feeling totally buzzing. I think it's often the way that when you have low expectations you can be pleasantly surprised. Having said that, I had high hopes for Darkest Hour and gave it a watch this week. Turned out to be a very good film. Beware though, there's a healthy dollop of artistic licence here. Finally, thanks to Jez for the Paranoia Agent tip. Going to give it a go.

What a recommendation! Thanks for this.