Two 'revolutionary' HP Windows 10 devices will be revealed on June 3 at Computex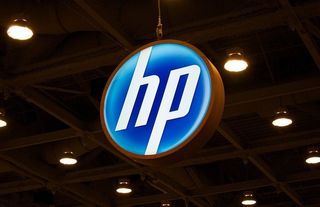 It looks like Microsoft's keynote address on Wednesday, June 3 at the Computex trade show in Taipei, Taiwan will show off two upcoming HP devices running on Windows 10.
In a post on LinkedIn, HP's Vice-President for Customer Experience and Portfolio Strategy Mike Nash offered a teaser of what those two Windows 10 products will be like:
Nash also said their entire 2015 Windows PC lineup will be "Window 10" ready for the free upgrade for those machines that will have Windows 7 or 8.1 installed prior to the launch of the new OS on July 29. He stated:
Windows Central will be attending the Microsoft keynote at Computex on Wednesday and will have first-hand coverage of what will be revealed at the event.
Source: LinkedIn (opens in new tab)
Glade to see Microsoft and partners really working together to make Windows 10 the best OS to date.

Absolutely! This is such an amazing time to witness this kind of history, it really is great.

I need HP's Windows 10 supported drivers very urgently. My AMD GPU is not even installing right now on this preview version.

this the only way to end CrApple once and for all. Windows devices are 10000000000000000000s times better than any iJUNK/MacCrap overrated, Hyped-Up, 4 years behind technology,...............devices. However, due to lack of """"marketing"""" to show the world and those blind iSHEEP that buys anything with that CrApple's logo on it(NOT what's inside), these awesome PC's are not getting the superior recognition they deserve. This has to change. The way CrApple and their paid off dogs, are brainwashing, misleading, and fooling people to buy any CrApples device for any price they feel like charging people, and give them crap instead, is 100% wrong, and must overcome by ALL PC makers working together. People need to know there are much much better devices, at lower prices, are out there, that offer a lot more than CrApple devices. for exp: my Dell XPS 15 Touchscreen 4K (3840x2160 res), is freaking awesome, and no MacJunk will even come close to its performance and design, with carbonfiber base.......... However, how many iSHEEP knows about this killer device? How many people seen any ads on tv, or any marketing on this awesome laptop? see my point? World needs to know no CrApple is worth the money they are paying for.

Could it be the fabled return of the Courier!? :P

Could be... But if it isn't, then go you for opening old wounds. ;-)

Does Hp make mobile phones?

Maybe they will make a Windows 10 Mobile phone...maybe not...

Yet they have yet to comprehend the definition of insanity while creating Android/chrome devices

Yes it did, my dad had an ipaq in 2007! great phone, i loved using it, it even had a bluetooth!

iPaq made phones?? I had 2 different iPaq PocketPC devices, but never a phone.

Yes it was an hp ipaq, qwerty phone!

Two different type of iPaq one Pokcet PC, one Smartphone.

so many people have no idea, how many awesome devices were running Windows, were out there before iJUNK came out in 2007. Then CrApple told the world they invented phones, and everyone else copied from them. Like 2003 Samsung i700, HTC Apache, Audiovox ppc-6600,6700,6800, Dell, HP/Compaq, Toshiba, Asus,................. made no phns, or knew what smart phn was till 2007 iJUNK came out. yeah, yeah,......they all copied from CrApple. I think CrApple invented the water, trees, sun, people,.............universe. However iSHEEP was their biggest and most important invention of all time though. Just think, how many companies do you know, that can sell their hyped-up, 4 years behind other brands technology, ridiculously priced prods to someone that stands inline for days, weeks, months,.........sleeps in urine and poop, pays 10x more than the MSRP, NEVER seen or tested that prod before, in his or her life, doesn't care, or even knows there are many many superior brands are out there than what they are buying from CrApple, thinks CrApple invented everything 1st, and everyone is copying from them, ..................................beside CrApple, and their wonderful super intelligent iSHEEP customers that makes it happen every time?????? When i see an iSHEEP in the CrApple Stores, i see superior intelligent being, with incredible IQ flowing out of them. If you show them a 2000, 2001, 2003, 2003,..... PocketPC smart phns made by HP, SAMSUNG, HTC, DELL, Toshiba, Asus.............they will look right at you, and will say, """noone made any phns before CrApple, Steve jobs invented it back in 1500 or maybe even B.C., everything is copied from them. CrApple makes things without even having any factories, you guys can shows whatever you want, but we know CrApple made everything 1st, using magic, with no factories. you can't fool us, no sir, HP, Dell, Toshiba, Asus..............comps we never heard before made phns? hahahaha what a joke, do you think we're that dumb???"""". No sir you can't fool them iSHEEP.

Take a chill pill will you? Yes, everybody loves a good Apple bashing from time to time but you have got to take a step back en realize you are wasting your time with raging about a stupid phone or laptop..


Bashing, or Facts? Have you heard of the phrase,"Truth Hurts"? I challenge you to go to a CrApple store, and ask those "super geniuses", why are they there? Why they bought an iJUNK phn, Vs. any other phns? Who invented the 1st smart phn? Should CrApple charge even more for iJUNK phns? What does 4K means? What does pixel means? What does mAh means? What does NFC stands for or even means, or does? Do they know where the back button is on iJUNK(like this 80 years old lady i saw few days ago, asking how to go back on her new iJUNK6, yeah)? How many factories CrApple owns? Was it worth waiting inline for days, weeks,......, where people urinated, and pooped near them, so they can be the 1st to get a phn they've never seen, or tested before? Did CrApple ever made fun of large screen phns, infront of 1000s of people in many occasions, along with NFC technology,......over and over again? Did Crapple ever got any ideas from Sony devices, or was it other way around? yeah sir, iSHEEP is waaaayyy to smart for those questions, and they can't be fooled so easily.

going back in iphone is easier than your 3button confusing windows phone !!!! ...

insurance Surender? the other side also have that. what's the difference?


Wait. Are you saying that it's easier to go back in iPhone which has no back button, than it is in Windows Phone which has a back button?

I love the rage! Seriously, keep it up. But personally I've been much happier since I stopped caring about brand loyalty, or supporting one technology tribe over another. You should try it.

Seriously? You considering an hp phone?

Not really, I just wanted to know

No, after what it did to Web O/S I try to stay away from HP as much as possible. Web O/S was the best mobile O/S IMHO, I enjoyed my Pre.

Does no one remember the HP Pre 3 and Veer? RIP.

I was going to mention those also. HP's last foray into mobile phones resulted in the destruction of a great brand and innovative product line. Of course, it also took Palm out of the picture to make it easier for Windows Phone to get to the #3 slot.

John Callaham dropping em major today. Giggidy!

Hp ENVY x720!!!!!!!!!!1!1!1!1!1!1!1

For some reason I doubt if they will be that exciting.. No doubt very nice, but revolutionary❓
.............
I sure hope I'm VERY wrong.

Well, I was thinking that it might be directly in par with the Surface..... But, that would nit be revolutionary..
.....
In order to be revolutionary it would have to make the Surface look silly in comparison.

Great to see talk on firmware updates

Having fans running 24/7 isn't an improvement id like to see

They will show a system with Memristor running on Windows 10. One can only dream.

I'm still waiting for an amazing tablet/laptop convertible around 15". I want as little compromises as possible.

Hoping for a thin and light weight 8" Windows 10 tablet with true pen support. Will love for it to have 4gb ram, 128gb internal storage and support for a 128gb SD card. I also wish that Amazon will make there Kindle app into an universal app.

Why a universal app? It seems plenty universal as is on amazons side.

Slbailey1, I second that hope!

The info influx is making me giddy with excitement...can't wait to ve my dell xps13 with the infinity display to see win10 in all it's glory!!!

Looking forward to see what they have to offer. The "note taking" tablet could be just what I've been looking for.

Hopefully a high def screen and a pen with good levels of pressure. Multiple sizes would be nice too. And if it were 64-bit, than I would look no further.

A phone running full fat windows would destroy the competition! It would literally be the only device you'd need for everything!

This is what we really need.

It would be the only device you'd need, other than the external battery pack you'd have to carry to recharge it every 30 minutes. The Atom X3 might be a candidate to drive such a device but how good would the "full fat" Windows experience then be? I'd say that that's a pipe dream until the next leap forward in battery technology.

And/or Broadwell Which just got announced as shipping in production quantities in the next couple of months. That's handy.

Calling new tablets revolutionary seems a big ask. Wonder if they'll live up to it.

Of course they won't Posted via the Windows Central App for Android

What?! I thought the word 'revolutionary' was reserved exclusively to describe Apple products.

They will sue HP for using it. Hahahha! Lol.!

I was hoping it was going to be my Stream 7 :-P

A HP Surface clone forthcoming, with blessings from MS.

Hopefully I'll get drivers for my HP Omni 10.

Umm.. Won't windows 8 users get the update? Or should one update to 8.1 first?

why wouldn't one update to 8.1 already? it is so much better!
anyways, according to the MS win10 site (the one that came up with the reservation thingie), the upgrade will work with win7 sp1 and win8.1 update PCs.
so i'm guessing you may need 8.1.
however, if they manage to get ISOs later, that work with win8 BIOS product keys, 8 to 10 direct update should be possible. :)

No, Windows 8 users will not get the update. Given the very small percentage of Windows 8 users who haven't already upgraded to Windows 8.1 (it is better so you really should have done so) they would have decided that it was not worth diverting resources from other tasks to create another upgrade path. You should upgrade to Windows 8.1 first, which you can do via the Windows Store app, and then you can upgrade to Windows 10.

I think he means 'sneak peek' instead of 'sneak peak' http://theoatmeal.com/comics/sneak_peek

If you like that, you'll love https://twitter.com/StealthMountain

"we want to make sure drivers are available..." That's rich! After 6 months I gave up on my Envy x2 ever getting updated drivers to run Windows 8.1 properly... Lousy support!

"revolutionary note-taking tablet" What's the other "revolutionary" device mentioned in the title?

Good to see that they are happy to announce so many Windows related things :)

They are going to release a phone with a native SnapChat client baked into the OS

I think it will have virtual Meg Whitman app in stead of Cortana.

My God I hope they pull it off I have always wanted a tablet FIRST windows tablets slim with limited bezel, lite and USB C Jesus look at the transformer Asus announced yesterday its a bezel beast.

What if?.. these two devices are actually the surface pro 4 and mini. And Microsoft is releasing it under hp's name. ​ ​ ​ ​ ​ ​ ​

I won't get my hopes up for drivers for my Vista laptop.

Never had trouble with any HP device. Hope they release a good tablet this time.

Cool how the surface device forced better windows hardware from other OEMs. Latest and upcoming devices are great!

when is this and is there a stream?

If HP could talk to MS and enable those devices to have Cortana without the need to change region as long as you choose the language she has been released on!

After them killing webOS I will never touch HP again...
Windows Central Newsletter
Thank you for signing up to Windows Central. You will receive a verification email shortly.
There was a problem. Please refresh the page and try again.