Vector 31: Facebook, WhatsApp, and the value of mobile messaging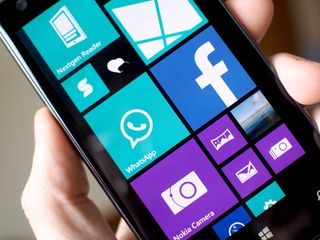 Vector is Mobile Nations' cross-site, cross-platform analysis show where we discuss all the biggest stories in tech. On this week's episode Kevin Michaluk of Mobile Nations joins Rene to talk about Facebook's $16 billion WhatsApp acquisition, not mistaking products for businesses, the value of user-base, the mobile hierarchy of needs, BBM's missed opportunity, LINE, WeChat, Kik, and more.
Show notes
Guests
Hosts
Feedback
Yell at us on Twitter or leave a comment below.
Windows Central Newsletter
Get the best of Windows Central in in your inbox, every day!
Actually Is 19b or 16b ? Some article said is 19b ?

If they keep employees it's 19b.

19, It includes a stay on fee For WA personel. WA itself is 16.

Explains everything https://m.facebook.com/photo.php?fbid=10151913060487694&id=21540067693&s...

Please Mark, ask them to Update WhatsApp soon.

WhatsApp .inc gets 16 billion ... The rest 3 goto the founder and first employees....

and we need another one year free subscription!! lol!!

I thought the news was about a Whatsapp update :'(

But wat abt an uncrashing WhatsApp

I hope we get watsapp update soon. Watsapp is getting worst on WP they by day. It takes time to open watsapp and many times crashes while scrolling,viewing pics,uploading videos etc etc.

I want the flow of operating system as Windows 8 as it flips left to right rotating the icon or the tiles. Hope WP 8.1 when fixed current glitches in the OS while opening loading and resuming apps.

I need the Whatsapp update asap!

Oh fuk,I though there was an WhatsApp update :/

I cant receive twerkin videos plz update ASAP Posted via the WPC App for Android!

WhatsApp updated for android today...no good news for wp:(

Skype needs to build out and bill itself as an SMS alternative. I use both Whatsapp and Skype, but on my desktop skype doesn't have a good way of knowing my contacts. I haven't used Skype on my phone. Perhaps Skype is restrained too much by being included in Microsoft. It might be wise to do some type of spinoff where it has autonomy to innovate at a faster space. If it does'n't BBM is going to become the defacto alternative to whatsapp. It is halfway there as it is. BBRY might be seeing a rise in it's valuation just because of the extent of this network.

No BBM for Windows Phone and/or Windows 8 means that'd no good for me. Unless they're planning to support Windows. Which they may not, as I think they're still deluding themselves to think that they're in third place.
Windows Central Newsletter
Thank you for signing up to Windows Central. You will receive a verification email shortly.
There was a problem. Please refresh the page and try again.