Verizon agrees to pay $64.2 million to settle Family SharePlan overcharging claims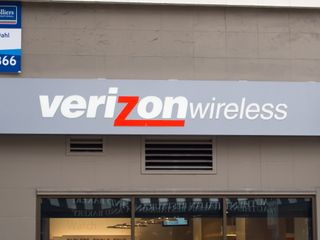 Verizon Wireless has quietly agreed to a settlement of a class action lawsuit that claimed the company was overcharging its Family SharePlan customers. Verizon will pay a total of $64.2 million to its customers and to cover legal fees.
The proposed settlement, which was filed last week in US District Court in New Jersey, is in response to a lawsuit filed in 2006, which claimed Verizon was charging for in-network calls on its Family SharePlan that were supposed to be free to members of that billing plan. The charges were made between 2002 and 2006.
Under the terms of the settlement, Verizon will not admit to any wrongdoing but will pay $36.7 million in cash to its customers that were part of the Family SharePlan. It will also offer $27.5 million in free minutes to those same customers. The remaining $19.26 million will pay for the legal fees of the lawyers who represented the plaintiffs in the lawsuit.
Do you feel more needs to be done to regulate how wireless carriers charge their customers?
Source: Huffington Post
Windows Central Newsletter
Get the best of Windows Central in your inbox, every day!
I don't think they needed to agree to pay this type of settlement lol

$19 mil to the lawyers to make it go away after all these years. Oh, and $10 to each of the customers that were ostensibly the reason that the attorneys are entitled to all that money.

Totally fair. Hundreds of thousands of customers and maybe ten lawyers.

Yes, more more more needs to be done. Cellular service is a mature system. No need to still be paying stupid high fees for service that many say is a need in today's cultures.

Well that's the problem...they know its a need so they know people will pay exorbitant amounts to get their service.

Data needs to be thrown in for the price of.... On the house

The cost of providing data service over airwaves is prohibitively expensive. Backhaul, technician's pay, fiber optics, outages, damage, maintenance, etc. Etc. Etc. That will never happen until costs go down. Which, as we all know, doesn't happen ;) but to be fair.....yeah.......I agree. Costs of US-based cell phone plans are crazy expensive.

There's always a ball buster huh.

They are so over priced it really sucks. But who will regulate the government?? The government needs to be regulated.

Time to bear arms...over cell phone rates /s

keep the money, give us cyan.

It's been 107 days and there's nothing anyone can do about it. We're so broke after paying Verizon that we can't afford attorneys. Just like those guys.

They could just give me a 1520 that works on their network.

"It will also offer $27.5 million in free minutes to those same customers." Aren't plans (at this point) based on data usage and not on minutes used?

Phone call minutes, I guess.

Everything is unlimited in regards to minutes now, seems unfair to give "free" minutes to people who have unlimited minutes lol.

Seriously. It would be like "Sony and record labels found guilty of price fixing from 1984-1987, will send affected customers free cassette tapes starting in 2015."

So... individual Verizon customers will get what, $30 each, while the blood sucking lawyers pocket millions? I think the value added by the lawyers is not worth the overall costs, and I really hate this sort of thing.

Lawyers are cunts...until you need one...

Maybe that's the reason they are so late with the Cyan update....they were too busy cheating people out of money rather than supporting exclusive products....ehem...Lumia Icon!!!!...SMH

I understand businesses are in business to first make money. I get that. But when you rape customers to do so when you 'subsidize' the phone costs and then once the phone is paid for, they continue to pay the same rates. If I pay for my phone outright, I should pay less per month. Data? Who needs to pay those prices when wi-fi is so prevalent now? We should pay to cover maintenance on towers and the cost to provide service. Screw that noise. That's why I use pre-paid and save a butt load of cash and get 10gb of data/month.

You can get $10 off per month if you have a phone off contact if you ask. Of course Verizon won't tell you that...but I just did it with my phone.

I had told AT&T I would pay per use. They didn't like that cause they want to charge $30 per month per phone. Nonetheless, I got pay per use and never paid a penny cause I just toggled off data on the phone using Wi-Fi like you said.
...
Long story short you can, in essence, remove data from your phone and use only Wi-Fi. I did this for 5 years while earning PhD...I was poor and had to account for my pennies.

Taxpayers are the ones paying this since Verizon took 1.5 Billion in taxpayer bailout money. http://www.dslreports.com/shownews/Verizon-Took-15-Billion-In-Bailout-Money-111756

Wow the lawyers need to be regulated not the carrier.