Verizon begins testing 4G LTE on 3G spectrum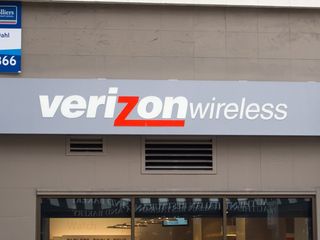 After having announced that it would repurpose portions of its 3G spectrum to operate the faster 4G LTE protocol sometime in 2015, it looks like the Verizon has begun the conversion process and is testing these plans in select markets. Verizon would not give specifics about the test markets right now, but it is reported that Verizon is at least starting its trial of operating LTE on some of its 3G spectrum in New York.
Gigaom reports they were were able to use a spectrum analyzer and a Nexus 5 and Galaxy S4 phone to confirm that Verizon is running 4G LTE on some of its PCS bands in Manhattan.
Though Verizon may be repurposing a portion of its 3G spectrum for LTE usage, the full transition may not happen right away:
Source: Gigaom
Windows Central Newsletter
Get the best of Windows Central in in your inbox, every day!
Chuong's passion for gadgets began with the humble PDA. Since then, he has covered a range of consumer and enterprise devices, raning from smartphones to tablets, laptops to desktops and everything in between for publications like Pocketnow, Digital Trends, Wareable, Paste Magazine, and TechRadar in the past before joining the awesome team at Windows Central. Based in the San Francisco Bay Area, when not working, he likes exploring the diverse and eclectic food scene, taking short jaunts to wine country, soaking in the sun along California's coast, consuming news, and finding new hiking trails.
Cyan? Lol I just had too...
Icon owner DP

Maybe they should finish testing cyan already. Verizon = awful

F Verizon. Please, do not report any news from Verizon other than the release of Cyan WP 8.1. I am so effing disgusted of this company that I can't wait for May to leave....172 days to go.

They're apparently adding specific things to this firmware which is why its slow......... Js. I hate Verizon. But facts

Yeah, like Verizon GPS...who the hell use Verizon GPS nowadays. No one!

Agreed on that one. But they're adding something better than that. Just don't remember what it is. But it was confirmed why its slow

Volte on supported devices running 8.1.1

It's gotta be VoLTE and/or XLTE that's causing the delay because even non-Nokia devices except the HTC M8 One haven't received the update yet.

Despite everything, VZW is the biggest carrier in the USA, and not reporting anything by them would be just like not reporting when updates happen on all the other carriers or ONLY the United States. News is news, and regardless of your stance on the carrier or what have you, some people really do want to read info on other carriers and what they're doing. News can be a good thing.

I don't know about you, but as a Verizon customer since 1999 and as a WP user. I am more than disappointed with Verizon recalcitrant way toward windows phone. At this time I even hate the freaking company for comments by its CEO and employees and the lack support to the OS. I don't understand how the biggest network can't even get it together and release an update where all of the other networks had already.

That would be amazing. Since my icon doesn't work on 3g.

Yes it does. Why shouldn't it?

Maybe its a dp no cyan issue, but my phone only works on lte.

My Icon works on 3g. It's slow as molasses, but it works.

I have a 925 on T-Mobile, and it has never once been on 3g. The only options for highest data connection are 2g and 4g lte, haha

Your voice calls go over the CDMA network on Verizon, which is 3G. Your data does work, but at a painstakingly slow speed of 600Kbps on 3G on EV-DO Rev. A, which is what Verizon's 3G service runs off. LTE is the only way to go for data.

I've hit 2 Mbps on 3G previously. For that matter, I've hit 2 Mbps in a ravine out in the wilderness with no issues. Gotta say, that old OG Droid could pull in signal like crazy. Anyway, 3G is fine for most things, HD streaming it is not.

I did a full restore using the Nokia software restore tool and hours later in back to where I was...now 3g works.

At this rate, they'll finish converting the 3G network to LTE before Icon gets Cyan

We Icon owners will be the first to get Denim, right?? Right? sigh... Who am I kidding...

I definitely need the next update, asap and i need a better selection of Windows Phone. (not an opening to be told why or anything) thank you

It might have just been rumor but I remember hearing a while back that the reason Verizon hasn't put out 8.1 was because they were having problems with there "my mobile app" not working with 8.1, which is bs for 2 reasons...
1. The app works fine on my Icon with dev preview, and
2. I just got an IPhone 6 in the mail for my mother in law and the quick start guide says you have to download the app, it doesn't even come preinstalled on iPhones.
I'm real close to ditching Verizon for probly att, more(and in a lot of cases) better phones, and definitely better support for updates

It could be cyan, and it comes preinstalled on WP from what I know. AT&T certainly preloaded theirs on my 1520.

Feeling the pressure, Verizon? Mwahaha you fuckers

When update to Lumia Cyan for Lumia 928

Stop. Just stop right there.

Testing now but soon to be changed to "Under Development"

It's been that way for a couple weeks now or more.

I was referring to the 3G testing in the article. Of course my comment was a play on the Cyan deployment that went from testing to under development.

I'm gonna go back to a flip phone.

Quick, delay icon cyan due to this... When the hell is wifi calling coming... One useful thing they could do

Verizon should fulfill their current responsibilities to their Windows customers, before taking on anything new.

Where the fuck is cyan !?!?!?!?

No matter what the problem is, the delay of Cyan update is COMPLETELY Verizon's fault! They were given the fimrware update in July and didn't send it back to Microsoft for "re-development" until October. If there really was such a significant problem with XLTE or VOLTE, then why did they wait three months to send it back to Microsoft? Wouldn't their "testers" have caught this in July and returned it then? It is more likely that Verizon sat on this firmware update until October when enough people started complaining and filing FCC complaints that they finally started testing it and found whatever major issue they found that required it to be returned to Microsoft! This should be a very good lesson learned by Verizon that when you receive an update, you should begin testing it IMMEDIATELY and not wait 3 months to test it! Windows Phone platform isn't the only platform they have done this to. I went through this exact same thing with my Samsung Galaxy Nexus Android device. There is one fact that is plain and simple and completely undeniable...VERIZON SUCKS AT PHONE UPDATES! I've decided I will definitately participate in the national "Picket Verizon" day (December 13th). Every Windows Phone and Android user on Verizon's network will pick up a sign, head down to their local Verizon store and picket and protest Verizon demanding they change their phone update policies to mirror that of the iPhones, and be more transparent to us paying customers as to the status of these updates! And if Verizon won't change their update policy, then we will cancel our contracts and head on over the AT&T, Cricket, T-Mobile or Sprint, hitting them in their wallet, then maybe they will listen!
Windows Central Newsletter
Thank you for signing up to Windows Central. You will receive a verification email shortly.
There was a problem. Please refresh the page and try again.