Verizon plans to unload 15% of Alltel customers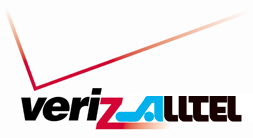 Back in June we mentioned all the legal wrangling going on between Verizon and Alltel - some of it related to the former's $28.1 billion purchase (opens in new tab) of the later, and some not.
It became pretty apparent that Verizon would have to sell off some of the Alltel markets to keep the feds happy, and that's just what it's planning to do. Verizon says it will unload its interests in 85 markets in 18 states - about 15 percent of its 13 million subscribers.
Who needs to keep an eye on this?
Look for AT&T, Leap Wireless, Metro PCS and others to scoop up the homeless subscribers.
RCR Wireless (opens in new tab) (via Engadget Mobile (opens in new tab) [via PhoneScoop (opens in new tab)])
Windows Central Newsletter
Get the best of Windows Central in your inbox, every day!