Verizon XV6900, the Touch, Hits April 16th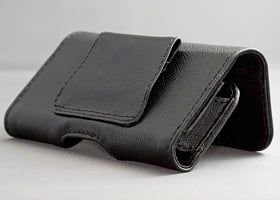 Engadget Mobile has the word: The Verizon XV6900, aka the Touch, is landing on Verizon's (electronic) shelves on April 16th and the brick-and-mortar ones by the end of the month. You're looking at $349.99 with contract, which smells a little overpriced to us. It's also going to come in white. Or Arctic Blast. Or Snowy Frozentime-color. Or whatever they decide to call it.
On a completely unrelated note, we missed our chance go "go magenta" in support of Engadget Mobile while we were at CTIA. They were inexplicably sued by Deutsche Telekom (owners of T-Mobile) because the used magenta in their logo. Yeah. Crazy. Sometimes you gotta wonder if lawyers at these giant corporations just get bored sometimes. Fight the power, guys.
Windows Central Newsletter
Thank you for signing up to Windows Central. You will receive a verification email shortly.
There was a problem. Please refresh the page and try again.