Virgin Mobile teams up with Walmart to offer contract-less prepaid LTE data sharing plans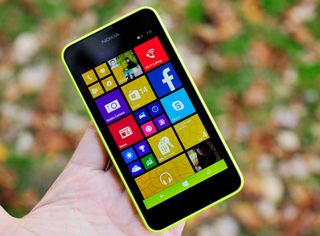 Virgin Mobile USA has partnered with Walmart to offer new prepaid multi-line data-sharing plans. The new Data Done Right plans will be exclusively available from Walmart, and will be available beginning tomorrow, January 17. The multiple line plan will include a free Mobile Hotspot feature.
All Data Done Right plans offer unlimited Talk and text. The amount of data available to you depends on the number of lines you activate. Two lines will get you 4GB of 3G and 4G LTE data for $65 per month. Three lines will run you $90 per month for 8GB of data, while customers with four lines have access 12GB of data for $115 per month.
Virgin Mobile is also partnering with Walmart for two new single-line prepaid plans. Both plans feature unlimited data usage, with 2.5GB of high-speed data, along with unlimited text. The $35 per month plan gives you 300 talk minutes, while with the $45 per month plan you'll get unlimited minutes.
Virgin Mobile USA to Offer Industry's First No-Contract Data Sharing Plans Only at Walmart
OVERLAND PARK, Kan. – Jan. 16, 2015 – Virgin Mobile USA announced today the launch of the industry's first no-contract data sharing plans, available exclusively at Walmart. Beginning Saturday, Jan. 17, the new plans are available on four specific 4G LTE smartphones pre-loaded with the Virgin Mobile data-sharing application, which provides data buy-ups and international add-ons with one touch, directly from the device. Every multi-line plan will also come with a free Mobile Hotspot feature, making it even easier to share data across Wi-Fi enabled devices.
"At Virgin Mobile we are committed to offering prepaid customers innovative new wireless options," said Angela Rittgers, vice president-Sprint Prepaid. "We were the first prepaid carrier to offer texting keyboards and texting-only plans, first to help customers pay less for talk they weren't using, the first to feature a totally customized plan, and now the first data sharing plans. The new data sharing plans bring some of the most aggressive shared-line plans ever launched to Walmart."
Virgin Mobile's Data Done Right data share plans feature:
Preloaded Virgin Mobile app that enables customers to manage data sharing directly from their device
No additional monthly line fees
One-touch data buy-up options starting at just $10/month for 1GB
Popular social media and music streaming apps without data charges, such as
Facebook, Twitter, Instagram and Pandora – unlimited usage without counting against the customer's data allotment for just $5 per month
Flexible international plan options
Parental control features with device curfew and app restrictions
"At Walmart, we know our no-contract wireless customers are looking for some of the same experiences as contract wireless users – including high performing smart phones available on great plans at great prices," said Mehrdad Akbar, vice president of Wireless, Connected Home, Wearables and Tablets, Walmart. "We are always seeking ways to innovate for our customers, which is why we've worked closely with Virgin Mobile to offer exclusive new plans such as data sharing."
Virgin Mobile Data Done Right Plans starting as low as $30 per line
$65/month - Unlimited calls, SMS and 4GB of 3G/4G data
$90/month - Unlimited calls, SMS and 8GB of 3G/4G data
$115/month - Unlimited calls, SMS and 12GB of 3G/4G data
In addition to the new data plans, Virgin Mobile is also delivering a new set of single-line, unlimited plans to Walmart customers:
$35/month - 300 minutes, unlimited SMS and data (2.5GB high-speed, then reduced)
$45/month - Unlimited calls, SMS and data (2.5GB high-speed, then reduced)
Virgin Mobile Unlimited and Data Share will be immediately available on updated editions of the HTC Desire® 510 ($99.88), LG Tribute™ ($79.88) and LG Volt™ ($149.88). Data Share service will also make its debut on the Samsung Galaxy Core Prime™ ($129.88) , also available starting Jan. 17. The Galaxy Core Prime features a 4.5-inch display, 1.2GHz quad core processor, Android 4.4 KitKat® and a 5-megapixel rear-facing camera.
More devices are expected to be introduced by the end of February.
A $20 starter kit is required to activate each new line of service and includes two months of unlimited music streaming without counting against the customer's data allotment.
Windows Central Newsletter
Get the best of Windows Central in in your inbox, every day!
4g LTE data for $65. That great!

Virgin Mobile is still around?

You're asking a question that was obviously provided by the article.

Damn T-Mobile got carriers introducing new plans everyday... After 3 years I left T-Mobile for cricket but ill be back

You might wavy to wait as at recently purchased cricket so their service/coverage area should improve once there transition is completed.

Virgin !! Still virgin till now ! :D
I nearly forgot it

Android phone specs on windows site :P

Tell me about it! This website is becoming more useless by the day for me. Don't need to see or hear anything about other OS's. Just give me Windows news!

How its related to windows

What's this $65 per month bollocks? It's pre-pay! No contract. Load credit as and when and go. Having to commit to paying a certain amount per month sure as hell sounds like a contract to me. The US mobile market is seriously £#%&ed up if people think this is a good deal!

So in your brilliant mind everything is a contract then. Yes this is how things work, you pay a certain amount of money for a service. In this case you pay money for a months worth of cellular service. You are not forced to stay with that carrier or even continue to use their service. Heck you can even pay for one month of service, never actually use the service and then never pay for another month ever again. No one is claiming that it is a great deal compared to every other countries cellular services but guess what the people that would care about these new plans could give to sh!ts about where you live and what kind of price you pay for it. That does not affect them at all nor does your opinion on America's cellualr prices. Have a great day :)

Fair enough. So in a UK provider language, these prices are a "top up that lasts 30 days". Some providers here do only offer stuff like this - it terminates after 30 days, and if you don't use it, you loose it. However, most don't do things this way, you load credit or resources on your SIM, and it lasts until you use it up, as long as the SIM isn't dormant for months on end (in which case, they remote kill the SIM completely and reuse the number). Plus we doing have any of this multi line stuff on pre pay over here, not even family plans. We do have contract "family plans", but you need to have about 4 devices on it for it to be cheaper.

Pretty much all American carriers love their profits and any plans or new pricing schemes they come up with are not for the benefit of the consumer. I use a pre-pay service for mine and I like it because I typically buy the phone that I want at retail.If I move or another carrier starts offering better service in my area I can easily cancel my current service and just get a new SIM from the better carrier and starting using their service immediately. No need for me to sign up for a two year contract or anything like that. T-Mobile and AT&T are starting to offer "roll over data" where unused data is rolled over to your next months data allotment but there are a lot of catches with it and more of a marketing ploy right now. In the U.S. we have services where you can buy say 1000 minutes and they are good until you use them all up. Typically these services are voice only and for real basic flip phones.

The advantage of prepay versus contact is that you don't have astronomically high termination fees and don't wind up paying 2-3 times the value of a phone over the course of a contract. Having the freedom to leave a service at will and avoiding late fees is a vast improvement over the major carriers and their sky-high prices.

For a moment I thought it was being offered with a Windows Phone as one of the 4 phones.... but sadly not.

Why the picture of a Windows Phone if no windows phone is being offered?

Need the start screen background, but in different colours also, if possible.

I believe Virgin uses Sprint's network which makes it a deal breaker for me.

Virgin Mobile's Lumia 635 is apparently not one of the phones available for this. The press release does say more phones will be included by the end of February. Maybe this will be more relevant to Windows Phone then.

Virginmobile/boost/sprint have the crappiest data network here in kansas city ... it's only a good deal if you have a good connection.

Yeah, I agree. I'm in Leavenworth, and I'm on Cricket and the network here is great.

I was surprised to see this posted in WC because I convinced someone on Virgin to buy a L925. I called Virgin twice (since reps are sometimes wrong) and both times I was told Virgin is strictly CDMA. So my friend switched carriers to be able to use the unlocked 925. Now I see Virgin lists the L625 and in some of their literature say they are both GSM and CDMA. Anyone know who they buy the GSM from? Now I'm just surprised to see this posted in WC because the plan the article is about doesn't seem to be available with any Windows Phones. Maybe in the future, but its only news for WC viewers when and if that actually happens. If it didn't lead me to learn Virgin does do GSM, I'd demand the time back I wasted reading about some possible pie in the sky future plan. ;)

Virgin GSM is in other countries, like Canada. 625 was never sold in America.

At least with at&t any at&t branded phone will work as a gophone and vice versa. Not so with sprint and virgin mobile even though they are wholly owned subsidiary.

All manner of "Yeah, but..." I've read here, most of it true. Regardless, this kind of dragging down of pricing is good for us all in the end.

But there's no Walmart app for windows phone.
Windows Central Newsletter
Thank you for signing up to Windows Central. You will receive a verification email shortly.
There was a problem. Please refresh the page and try again.