Virgin Mobile teams up with Walmart to offer contract-less prepaid LTE data sharing plans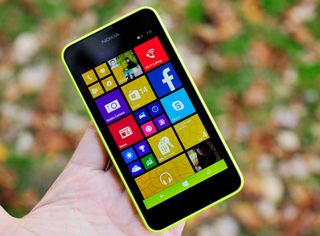 Virgin Mobile USA has partnered with Walmart to offer new prepaid multi-line data-sharing plans. The new Data Done Right plans will be exclusively available from Walmart, and will be available beginning tomorrow, January 17. The multiple line plan will include a free Mobile Hotspot feature.
All Data Done Right plans offer unlimited Talk and text. The amount of data available to you depends on the number of lines you activate. Two lines will get you 4GB of 3G and 4G LTE data for $65 per month. Three lines will run you $90 per month for 8GB of data, while customers with four lines have access 12GB of data for $115 per month.
Virgin Mobile is also partnering with Walmart for two new single-line prepaid plans. Both plans feature unlimited data usage, with 2.5GB of high-speed data, along with unlimited text. The $35 per month plan gives you 300 talk minutes, while with the $45 per month plan you'll get unlimited minutes.
Virgin Mobile USA to Offer Industry's First No-Contract Data Sharing Plans Only at Walmart
OVERLAND PARK, Kan. – Jan. 16, 2015 – Virgin Mobile USA announced today the launch of the industry's first no-contract data sharing plans, available exclusively at Walmart. Beginning Saturday, Jan. 17, the new plans are available on four specific 4G LTE smartphones pre-loaded with the Virgin Mobile data-sharing application, which provides data buy-ups and international add-ons with one touch, directly from the device. Every multi-line plan will also come with a free Mobile Hotspot feature, making it even easier to share data across Wi-Fi enabled devices.
"At Virgin Mobile we are committed to offering prepaid customers innovative new wireless options," said Angela Rittgers, vice president-Sprint Prepaid. "We were the first prepaid carrier to offer texting keyboards and texting-only plans, first to help customers pay less for talk they weren't using, the first to feature a totally customized plan, and now the first data sharing plans. The new data sharing plans bring some of the most aggressive shared-line plans ever launched to Walmart."
Virgin Mobile's Data Done Right data share plans feature:
Preloaded Virgin Mobile app that enables customers to manage data sharing directly from their device
No additional monthly line fees
One-touch data buy-up options starting at just $10/month for 1GB
Popular social media and music streaming apps without data charges, such as
Facebook, Twitter, Instagram and Pandora – unlimited usage without counting against the customer's data allotment for just $5 per month
Flexible international plan options
Parental control features with device curfew and app restrictions
"At Walmart, we know our no-contract wireless customers are looking for some of the same experiences as contract wireless users – including high performing smart phones available on great plans at great prices," said Mehrdad Akbar, vice president of Wireless, Connected Home, Wearables and Tablets, Walmart. "We are always seeking ways to innovate for our customers, which is why we've worked closely with Virgin Mobile to offer exclusive new plans such as data sharing."
Virgin Mobile Data Done Right Plans starting as low as $30 per line
$65/month - Unlimited calls, SMS and 4GB of 3G/4G data
$90/month - Unlimited calls, SMS and 8GB of 3G/4G data
$115/month - Unlimited calls, SMS and 12GB of 3G/4G data
In addition to the new data plans, Virgin Mobile is also delivering a new set of single-line, unlimited plans to Walmart customers:
$35/month - 300 minutes, unlimited SMS and data (2.5GB high-speed, then reduced)
$45/month - Unlimited calls, SMS and data (2.5GB high-speed, then reduced)
Virgin Mobile Unlimited and Data Share will be immediately available on updated editions of the HTC Desire® 510 ($99.88), LG Tribute™ ($79.88) and LG Volt™ ($149.88). Data Share service will also make its debut on the Samsung Galaxy Core Prime™ ($129.88) , also available starting Jan. 17. The Galaxy Core Prime features a 4.5-inch display, 1.2GHz quad core processor, Android 4.4 KitKat® and a 5-megapixel rear-facing camera.
More devices are expected to be introduced by the end of February.
A $20 starter kit is required to activate each new line of service and includes two months of unlimited music streaming without counting against the customer's data allotment.
Get the Windows Central Newsletter
All the latest news, reviews, and guides for Windows and Xbox diehards.