What should you ask for when demoing VR?
What are the experiences I should ask for when I demo VR?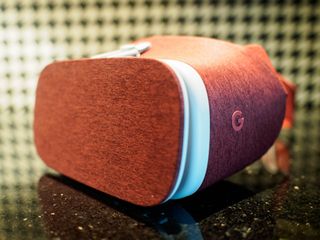 Investing in virtual reality can be a big decision; luckily, there are demo stations set up around the world that let you try all the major headsets before you buy.
Say you've found a demo station near you and you plan to head down — what will you ask to see when you get there? Many demo stations have a set number of experiences you can try, and you'll probably be on a time limit. To help you get the most out of your demo, here are the best experiences to try depending on your taste.
Note that the titles available at each demo station may vary, and there are age restrictions based on each headset — PlayStation VR recommends 12+, while HTC Vive, Oculus Rift, Gear VR, and Daydream View demo stations recommend 13+.
PlayStation VR
PlayStation VR demos have quite a wide variety of experiences to try out. The list includes:
What should you try?
PlayStation VR Worlds was one of the original demo titles you could play way back before PSVR was released. It has a decent collection of games, including Ocean Descent, The London Heist, VR Luge, Scavengers Odyssey, and Danger Ball. Ask for this one if you'd like a variety of experiences that show off what the PSVR can do.
Carnival Games, Headmaster, and Harmonix Music VR are all great for kids and adults alike. If you're really curious about how accurate head-tracking is, make sure you check out Headmaster. Love to dance? Harmonix Music VR is a creative way to listen to music and to get your body involved.
For the adventurous sort, Batman: Arkham VR, Battlezone, EVE: Valkyrie, and RIGS Mechanized Combat League are great titles with fast-paced action. The latter three are all a form of a vehicular shooter, while the former, as you might have guessed, lets you put your feet in Batman's shoes.
Want to see what a platformer looks like in VR? The amazing Bound is a great way to see what VR without physical activity feels like.
HTC Vive
The HTC Vive, paired with online game platform Steam, has an ever-growing collection of games for your VR library. Demo stations take some of the best experiences that highlight what the Vive can do. Titles include:
What should you try?
If you're a fan of dark sci-fi and fantasy, you'll want to check out Call of the Starseed. This is a room-scale experience where you get to use your hands to solve a mystery, so it's great for showing off the Vive's immediate potential.
Space Pirate Trainer and Zombie Training Simulator both place guns in your hands — the former is set in space and is as realistic as possible, while the latter has more of a cartoon feel to it. If you want something that warms you up but doesn't involve guns, check out Audioshield where you must block incoming notes to keep your favorite music playing.
Want something more relaxing? Take Tiltbrush and see how mind-bending it is to draw in 3D, or choose theBlu and experience what it's like to live under the sea.
For a mix of smaller games, take either The Lab or Job Simulator. Both have multiple minigames that show off what the Vive can do when it comes to room-scale and motion tracking.
Oculus Rift
Oculus Rift demos feature the recently-released Touch controllers so that you can get the full experience. To make the best use of the Touch controllers, four titles have been carefully chosen and are available to demo:
What should you try?
If you're into the whole spellcasting thing and fancy yourself a bit of a magician, The Unspoken will be right up your alley. It has a "Comfortable" intensity rating, so most newcomers to VR should be alright.
The Climb has an "Intense" comfort rating, so only try this out if you know you're not prone to motion sickness in VR. You'll find yourself on a rock face high above the ground, and is a perfect example of what free climbing feels like.
Medium is a great experience for old and young alike, as it lets you create art by sculpting and painting. With the Touch controllers, you'll really feel like you're an artist.
Want some hard-hitting action? Jump into VR Sports Challenge where you can try your luck in hockey, baseball, football, and basketball. This experience can be a little intense, so try it out only if you've tried VR before.
Gear VR
Gear VR demo stations are set up at various Verizon official retailers, and you have a pretty wide selection of experiences to choose from. Titles include:
What should you try?
If you're a fan of sci-fi space shooters, take EVE Gunjack and fight against pirates threatening your mining operation. This game has a "Comfortable* intensity rating, so it should be alright for most newcomers to VR.
The rest of the titles available to demo on the Gear VR are mostly ones you can sit back and enjoy. If you're interested in real-world nature experiences, go with either Great White Sharks or Volcanoes. Need a bit of a thrill and maybe a tropical environment? Check out Ghost Ship, created entirely using CGI.
Pete's Dragon and The Jungle Book are both based on the movies of the same names — ride on the back of a dragon over stunning New Zealand, or visit King Louie's lair.
Daydream View
The newest VR headset to this collection, Daydream View has a lot to offer. Demo stations are set up with Fantastic Beasts and Where to Find Them, a title that shows off the motion-tracked controller and the overall seamless VR experience the Daydream system delivers.
This 10-minute experience is thrilling for adults and teens alike, and will even thrill those of you unfamiliar with the Harry Potter series.
Did you demo?
Did you take time to demo a VR headset before buying? Which titles did you try? Let us know in the comments section!
Windows Central Newsletter
Get the best of Windows Central in your inbox, every day!
Essa Kidwell is an expert in all things VR and mobile devices who can always be found with an Oculus Go, a Pixel 2, and an iPhone 7+. They've been taking things apart just to put them back together for quite some time. If you've got a troubleshooting issue with any of your tech, they're the one you want to go to! Find them on Twitter @OriginalSluggo or Instagram @CosmeticChronus.