Welcome to the world of Windows Phone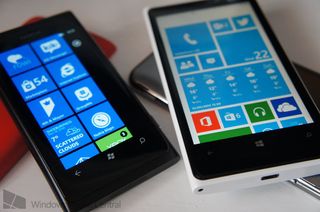 Are you new to Windows Phone, or just the realm of mobile when it comes to Microsoft? If so, then welcome aboard! You're at the right place as Windows Phone Central is the number one online resource for all things Windows Phone. We'll be diving into why you should choose Windows Phone, what makes the platform great for not only personal, but work life too and how you can get involved in the community. So grab a cup of tea and let's dive in.
As this is a guide through the basics of the platform, we're going to assume that everyone reading this will either be new to Windows Phone or smartphones in general. If you're already up on your knowledge, these guides may not be for you. Let's start with some history about the platform itself.
Microsoft's new mobile platform
If you're not up on your smartphone knowledge, Windows Mobile was the old platform that Microsoft developed prior to 2010. Released in October of that same year, Windows Phone 7 (read our review) was the company's attempt to throw up something new to compete against the rising Android and well-established iOS. Starting fresh, Microsoft had a huge mountain to climb in order to get Windows Phone into a comfortable position.
The company has a secret weapon though – the operating system itself.
Live Tiles, a strong focus on typography, just to name a few features of Windows Phone that make it unique compared to competing mobile platforms. The idea (and main selling point) is Microsoft has created a platform for the individual, instead of catering for all consumers. The intuitive user interface offers a new experience that's not presently available on the market with any competitor.
The beauty of Windows Phone is also the support. With a huge software company behind the platform, Windows Phone has received numerous updates and has been tied into Microsoft's "three screens" vision – integrating Windows Phone with Windows 8 and Xbox for numerous benefits. Microsoft has years of experience when it comes to operating system development and deployment, which surely gives the company an upper-hand in the competitive mobile industry.
Moving on up to 7.8 + 8
As noted above, Windows Phone has progressed through multiple updates, some minor while a few have added features and functionality to further enhance the user experience. Windows Phone 7.5 was released in early 2011. It was then revealed that Microsoft would be refreshing Windows Phone with a second generation, replacing the CE architecture with the Windows NT Kernel. Cue Windows Phone 8, which was launched in October 2012, two years after Windows Phone 7 hit the market.
First generation hardware is not eligible for the major software upgrade (think of it as unable to move from Windows XP to Windows 7 or 8 on a desktop PC due to hardware limitations), and so Microsoft also released Windows Phone 7.8 – an update for existing consumers with older hardware to enjoy a few added benefits, but not receiving all the bonuses Windows Phone 8 provides. It proved to be a rather confusing concept to begin with, but it's fairly simple to get the head around:
Windows Phone 7.8 – caters for the first generation of the mobile platform, providing a breath of fresh air for older hardware.
Windows Phone 8 – the latest version of Microsoft's mobile operating system, installed on all new hardware.
We've looked at the features sported by Windows Phone 7.8 and it's a worthy upgrade for those who own legacy hardware. So this is where we are today. Windows Phone 8 is the version you'll more-than-likely be purchasing when popping into a store or taking out a new contract with a chosen mobile operator. But why should you choose Windows Phone?
So why choose Windows Phone?
It's a question one has to ask when making a decision, whether it's a new family vehicle or a new smartphone. So why should you choose a Windows Phone? There's a number of reasons that make it a perfect choice for consumers and those who focus on business:
Easy to use – it really is simple to get started. There's no cluttered interface and no learning curve since all system apps (and majority of third-party content) utilise the intuitive layout.
Live Tiles – these flipping, jumping and sizeable squares (and rectangles) provide glance-able information and details from within a pinned app to the user, removing the requirement to fire up the app.
No sluggish performance – unlike competing platforms, there are strict hardware guidelines set by Microsoft to ensure no Windows Phone performs below par (even more affordable hardware).
Service integration – there's connectivity with Microsoft accounts, Exchange and Outlook.com, as well as SmartGlass, social networks and more.
Xbox Live – that's right, folks. Enjoy playing on your Xbox, collecting those achievements and battling online? You can now do all of that while mobile.
Keep in touch – Skype is a part of Microsoft and this shows on Windows Phone. Further integration is planned for the future, but it's always great to communicate with friends and family.
Now, we understand that's a lot to take in, and much of what is promoted by competitors, but you've truly not experienced Windows Phone until you hold one and try it out. There's a high level of customisation and personalisation on Windows Phone too. Don't enjoy Xbox Live? Don't enable it. Never send emails from the phone? Don't set up an account. It's simple and easy to customise the experience to suit individual needs.
There's a lot more to Windows Phone, which we'll be covering the in the tutorials and resources that follow this introduction. If you're eager to learn more then read on, old chap.
A world of entertainment
If you're truly new to the smartphone world, you've been missing out on rich content right at your fingertips. The Windows Phone store (like other app and game catalogues) sports thousands of downloads, both free and commercial. There are thousands of apps available, published by developers from all over the world for consumers to enjoy.
There are the usual 50,000 Twitter apps that compete against one another, but the vast majority of content is both useful and of high quality. Microsoft and OEM partners have managed to build strong foundations for advances to be made, particularly in the big-brand category. Enjoy running from monkeys? Temple Run is available. Love engaging with others on websites and communities? Download and join in the threads with the exclusive Disqus app. There's a lot to choose from.
We'll dive into the Windows Phone store in more detail so be sure to check out the following resource. But apps aren't all that's available in terms of media and content. Say hello to Xbox Music. It's Microsoft's new music service, replacing Zune and provides consumers access to millions of tracks for both streaming and download for offline playback. Costing just $9.99 a month, it's an inexpensive way to build and manage a music collection while on the move.
It's your choice – give it a go!
There's always that thought of doubt that prevents consumers from trying out a Windows Phone. While we've seen a bump in market share for the platform in a number of markets, there are still many questions on the minds of potential owners that then ensure the adoption of a competing platform. Is Windows Phone for everyone? Absolutely not. But no technology is. We can scream and shout from the rooftops at just how awesome Windows Phone is, but that'll do you no good until you hold one in your hand.
Hint: you're definitely going to love it. Be sure to check out our other "101" articles that follow this introduction. Should you jump ship and / or purchase a new Windows Phone, the tutorials are a perfect place to begin. Also, if you're migrating from iPhone or Android, we've got you covered.
Get the Windows Central Newsletter
All the latest news, reviews, and guides for Windows and Xbox diehards.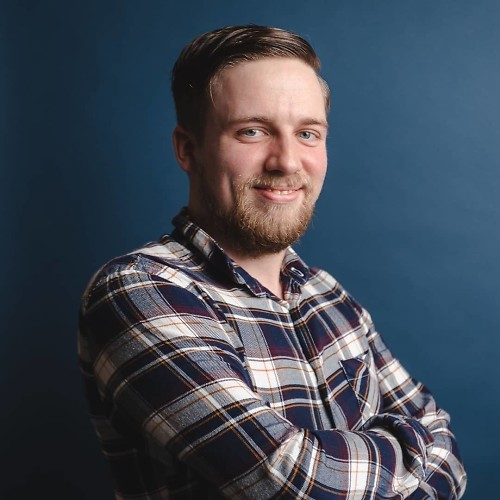 Rich Edmonds was formerly a Senior Editor of PC hardware at Windows Central, covering everything related to PC components and NAS. He's been involved in technology for more than a decade and knows a thing or two about the magic inside a PC chassis. You can follow him on Twitter at @RichEdmonds.