Why I (finally) left Windows 10 Mobile
I've been a part of the Microsoft mobile ecosystem for as long as I can remember. I have owned Windows phones since the first Windows Phone 7 device was released. I've stayed loyal to the platform for six and a half years, but unfortunately things changed. Here's why.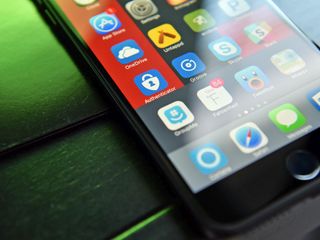 I've spent a good portion of my life using Microsoft's smartphone offerings. I fell in love with Windows Phone 7 and stayed loyal since it was released. The beautiful and modern interface blew me away with its futuristic approach, and the smoothness and speed of the OS were just unreal. This was in 2011 when Android was a slow, poorly-coded mess and iOS lacked many features considered standard. Windows Phone was the savior of smartphones for many. Unfortunately, it didn't end so well.
I have now given up my hope and I have left Windows 10 Mobile. Maybe not forever, but at least for a while. What pushed me to this decision? Unfortunately, Microsoft.
A look at the state of Windows Mobile
The current situation of Windows phones is rather sad. The almighty Lumia brand is dead and gone, flagship phones don't perform like they are supposed to, apps are leaving the store almost every week, and the list continues. People are leaving the platform at an alarming rate, and so are developers. That hasn't bothered me too much, though, because Windows 10 Mobile still had most of the apps I wanted, and every one that I needed. So what made me leave? The extremely poor user experience.
Windows Phone was fast, fluid, well-designed and reliable. This is the exact opposite of Windows 10 Mobile. It's slow, laggy, inconsistent and very unreliable. After using Windows 10 Mobile for more than a year, I'd grown so used to issues that I stopped noticing them in other areas like PCs or applications. When using an iOS device and I had some issue like an app crashing, instead of even thinking about it I just reopened the app. If something doesn't work like it should, I would just accept it and move, which isn't the way you should have to behave. When an issue shows up, you should try to fix it, or at least notice it. At this point, I don't even notice that there is an issue.
I was speaking to a friend recently, and I was using my phone at the same time. I opened the settings app and the phone froze, crashed then rebooted. I didn't pay much attention to it as I just waited for it to boot up again, but he commented and started laughing. Most people would probably get irritated, but I'm used to it. Even now, after leaving Windows 10 Mobile a few months ago, I still do not really show the expected behavior when an issue shows up.
Back when I was using my Lumia 950, I was hoping for a huge update that could turn everything around and bring back the good old days of Windows Phone. A year and a half later, there has barely been any progress. Sure, there have been some performance and battery updates, but they are just minor fixes without any actual impact. I have yet to feel that the OS is shaping up and finally getting into a useable state, unfortunately. There is a multitude of reasons why there probably won't be a game-changing update to Windows 10 Mobile, one of them being Windows 10 on ARM, and another is that Windows 10 Mobile simply doesn't seem like it's worth the effort anymore to Microsoft anymore.
As most Microsoft executives now use iPhones or Android phones, there is barely anyone at the company that has daily use experience with Windows 10 Mobile and truly knows its flaws. One could argue that the Feedback Hub could provide the information and diagnostics needed, but as it stands now, feedback from mobile users has been highly neglected. There are countless feature requests and bug reports that have been sitting on the top spot in the Feedback Hub for months, and Microsoft has still not done a single thing in order to complete those requests.
From hope to despair
I had a lot of hope for Windows 10 Mobile, so I stayed and waited for a big change. That change still hasn't come, and I am sick of technology that doesn't work like it's supposed to. This resulted in me leaving the platform I once had so much faith in. I still have high hopes for CShell and Windows 10 on ARM, but I won't be waiting for it to happen. I'd rather use a polished platform until there is a reason to switch back. If Microsoft truly unifies Windows 10 and Windows 10 Mobile, offering a great experience on smaller devices, I won't hesitate to return. But as it stands now, it might take a while before anything materializes.
When I first installed Windows 10 Mobile Technical Preview in February 2015, it was obviously not suited for daily use. Random reboots occurred, apps crashed, the phone froze and more. This is definitely expected for unfinished software. The issue is that this behavior continued with newer versions of the system on all different devices I've tested. With every insider build, things got better, and I eagerly kept waiting for the updates to hit my daily device that wasn't a part of the Insider Program.
Windows 10 Mobile is not dead. It just smells funnyWindows 10 Mobile is not dead. It just smells funny— Dennis the Minecraft YouTuber (@DennisBednarz) February 21, 2017February 21, 2017
However, when it did, things were better but not necessarily great. I was still experiencing all of the issues I had with former versions and builds, but at least I saw a couple of new features here and there. This changed with the Creators Update. The Creators Update, which is finished by now and is expected to release on the April 11, changed all of this, but for the worse. Following the Insider Program didn't bring me more hope at all. Every new build was about bug fixes and some general small improvements. The desktop version of Windows 10 brought enormous changes, and similar features would have be very much appreciated on Windows 10 Mobile. That's what turned my hope into despair.
For every new build, I continued to lose interest in the OS, and it didn't get better. I decided to try out other platforms and see how Microsoft products work on them. Unfortunately, the services were not only on par with the ones found on Windows 10 Mobile, but they were also superior with more features, better optimization, and regular updates. Microsoft is really committed to mobile, just like it said. Unfortunately, "mobile" seems to mean rival OSes.
Even Microsoft's hardware partners such as Lenovo, Acer and others have either left the platform or stayed silent for a long time, with only two major companies left. Those are HP and Alcatel. Alcatel has been very quiet recently and hasn't released the Alcatel Idol 4S outside of the U.S. yet. HP's offering, the Elite x3, is business-oriented. This may not seem like an issue, but being business-oriented means it costs way more than the average consumer could afford. Alcatel not releasing its phone unlocked in Europe leaves most people without a choice, because Lumias have been out of stock for many months now.
So where did I go?
As I started writing reviews for iOS apps made by Microsoft, I dug deeper into the experience that iOS offers. I noticed that while it was boring and a little too simple for my taste in many ways, it offers a solid experience that filled all of my requirements. Jailbreaking the device helped me integrate Microsoft services deeper into the system, like changing my default mail client from Apple's mail app to Outlook and replacing Siri with Cortana. That led me to the decision that iOS is most likely the right OS for me ... at least for now.
While I have been considering getting the newly announced Samsung Galaxy S8 or the slightly-older OnePlus 3T, and then using products such as Microsoft's Arrow Launcher on the phone, but that's still to be decided and for now. I can safely say that iOS is a good choice for people who want to leave Windows 10 Mobile but still use the services Microsoft offers.
That doesn't mean you won't get a good experience with Android. I've noticed that the vast majority of Windows Phone diehard fans have false and outdated information about Android and what it is today. The general opinion is that it's slow, laggy, unstable and insecure, which isn't necessarily the case. This could have been the case six years ago, but Android today is a solid all-around OS.
If you should go with iOS or Android depends on your needs. Android has deeper Microsoft service integration and higher customizability, as well as a much bigger choice of hardware. iOS offers smoother performance in most cases, ease-of-use and a mostly-consistent design language.
Conclusion
I do not encourage people who are still using Windows 10 Mobile and enjoying it to switch to Android or iOS. However, I do encourage people who are unsure, or are waiting for a huge update to suddenly turn everything upside-down, to make a switch. Windows 10 Mobile hasn't shown much of the promised "dedication" we hoped it would, and there is no indication of that changing anytime soon.
The Lumia brand has been phased out. Manufacturers are leaving. Applications are disappearing or not getting updates. Developers are leaving. Users are leaving. And everything is going downhill. The market share is lower than ever and it won't be going anywhere anytime soon.
I am highly disappointed with the way Windows 10 Mobile has been managed and how it evolved, and Microsoft services work way better on rival platforms than on Microsoft's own. A lot of Microsoft employees apparently agree, because they use Android phones or iPhones. Apps are getting regularly updated, have better performance, more features and are generally better designed in many aspects than their Windows siblings.
True fans of Microsoft have been neglected for a long time, and while I can't really say that Windows 10 Mobile is dead, it's definitely dying.
Get the Windows Central Newsletter
All the latest news, reviews, and guides for Windows and Xbox diehards.
Dennis Bednarz is a former writer for Windows Central and the guy behind ModMy. He has been a recognised member of the Microsoft community for years and owns everything from Lumia phones to Surface PCs. He occasionally likes to rant about Windows Phone and drink tea. You can go ahead and follow him on Twitter at @DennisBednarz