Why I wasn't disappointed in Microsoft Build 2021
Microsoft announced lots for developers at Build 2021, but some folks aren't satisfied.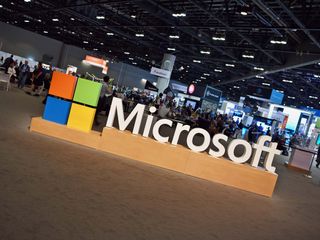 (Image credit: Windows Central)
Microsoft held its annual Build conference this week. While it's primarily aimed at developers, some around the web have complained about the lack of "exciting announcements." I understand that people want to hear about big features and see what's next for Windows, but that isn't the point of Build. The conference is about helping developers. Here's why I think Build 2021 did exactly what it was supposed to do.
Developers, developers, developers
On the FAQ page for Build (opens in new tab), Microsoft explains who should attend the conference. "Whether you are a student or an experienced app developer, you will gain action-ready skills specific to what you do through immersive experiences, engaging with community, and one-on-one guidance from Microsoft engineers." Build is about developers learning how to create better experiences on Windows and for Microsoft apps such as Teams.
"At Microsoft Build, you'll leave a better developer than when you arrived," explains the FAQ page. "It's where you can solve challenges, meet the engineers behind the Microsoft platforms you use every day, and connect with a diverse group of coders who want to hone their skills."
Microsoft has never hidden the intentions of Build. It's a developer conference meant to help devs learn and improve. It should be no surprise that the top five biggest announcements at Build 2021 are almost entirely about developing apps and experiences.
Other events are on the way
Despite Build's focus on developers, the main takeaway for many was that Microsoft CEO Satya Nadella teased a major update to Windows during his keynote. Of course, changes to Windows 10 affect developers, but the state of Windows 10 isn't the focus of Build.
Microsoft will hold a future event, possibly in June, at which point it will unveil the next generation of Windows. This event will give Windows its due time without cannibalizing a developer-focused conference like Build.
A tease from Nadella fits in at Build because developers want to keep an eye out for what's new, but showcasing a major update like Sun Valley at the conference wouldn't make any sense; it would distract from what the event is supposed to be about.
Windows Central Newsletter
Get the best of Windows Central in in your inbox, every day!
News Writer and apps editor
Sean Endicott brings nearly a decade of experience covering Microsoft and Windows news to Windows Central. He joined our team in 2017 as an app reviewer and now heads up our day-to-day news coverage. If you have a news tip or an app to review, hit him up at sean.endicott@futurenet.com (opens in new tab).
I am a developer and I attended some of Build this year. I found it pretty boring. So many repeat sessions, very few unique sessions. Many sessions sound like Microsoft-made infomercials for Azure. And the weird Scott Hanselman session keeps getting weirder. He could have done a "normal" session and covered his topics in 30 minutes instead of taking two hours filled with bad theater.

"Many sessions sound like Microsoft-made infomercials for Azure."
That is a very concise summary of what it felt like. Yes!

I was a little disappointed in the .NET sessions, and the one about WinUI. They were shorter than I imagined they would be. I'm intrigued to see real WinUI apps. It feels like the controls don't fit Win32, but that's totally perception.

After a pandemic year and some unscheduled awesome work already shipped on upgrades to things like Teams, I think we should all give them a bit of a pass for simply not having a lot ready to talk about due to shuffled development timelines and delayed deliverables. I don't think it was the best Build ever, but it wasn't bad. The talks in between the presentations were really awkward though. They made a big point of wanting to better support those with disabilities by using descriptive language (which is great!)... and then really only adopted this during those few segments. I do think they need to take less notes from Nintendo Direct with the prerecorded bits though. Video footage of a new Mario game is visually striking. A prerecorded keynote from Nadella was most definitely not.

I respectfully disagree with the article's summery. I do not know who is a dev and who is not, but my guess is that most people who complained, was not there for the dev-stuff. I was, and I still think it wasn't the best. I might be their new format, but I don't think that should matter. Only what it made those of us feel whom should be inspired to pick up coding because of Build. I have experienced other Build events in the past, but this was my first year "attending". However, I think this was the Build where I learned the least. It could be the pandemic, as ArcodeDaydream points out, but for me, I felt let down as a *developer*. Now, I am in no way a publishing developer yet, but I am slowly learning the ropes and Build was what started that motivation with UWP, Fluent Design System and the much stricter C# (compared to PHP, which cannot even be *forced* to be data type strong) - So I think it matters. What I wanted to learn more about in this year's Build was .NET APIs, especially from the developing .NET CORE. I also wanted to learn how to better use VS Studio and VS Code. Like... get some starter tips I had missed. But it was mostly WSL2 and moving your devbox into Azure. At least that was my take away.
I did enjoy Scott Hanselman's show though. That was actually my favourite part. It was the first time I did not even want to watch the keynotes through. And I've watched most of the Build event videos since 2017. So... was this the pandemic's fault? I don't *think* so. I am guessing this was an intended change in the format, but I cannot be sure, since I did not even watch Build 2020 ( was too busy learning the basics of C# ) So that was my not-so-short reply as a beginning dev, why I think Build this year was not good. I hope it can inspire other devs to share their feelings on the event as a developer :)
I do intent on giving the Build videos from 2021 another look later, but my initial perception was, that I am not hyper or impressed or even the slightest interested in what was announced. It may be my inexpecience with the frameworks. Time will tell.
Windows Central Newsletter
Thank you for signing up to Windows Central. You will receive a verification email shortly.
There was a problem. Please refresh the page and try again.