Why Microsoft (and you) should oppose Broadcom's hostile take over of Qualcomm
Last month Broadcom, a leading semiconductor supplier made an unsolicited bid to acquire Qualcomm, the chip company whose technology powers virtually every smartphone and smart device on the planet.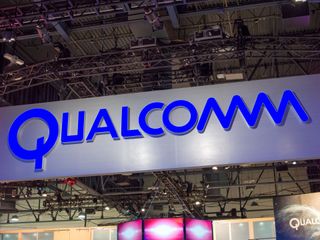 Qualcomm's board of directors unanimously rejected Broadcom's $130 billion offer to buy its outstanding stock which equates to $60 in cash and $10 in Broadcom stock. Following Qualcomm's rejection, Broadcom notified Qualcomm that it (Broadcom) intends to nominate 11 independent individuals to replace Qualcomm's board of directors in connection with Qualcomm's 2018 Annual Meeting.
This new board would be positioned to favor Broadcom's aggressive takeover attempts and would support its logic that the acquisition would increase value for stockholders. Given Broadcom's history of acquiring companies and selling its assets to reduce debt, the short-term effect would indeed create value for stockholders. But that's not the whole story.
This takeover could hurt Microsoft, the advancement of cellular technology and future innovations. AI, IoT, cellular PCs and more that comprise the next evolution of connected computing envisioned by Qualcomm and Microsoft could be at stake.
Qualcomm's quandary
Qualcomm makes long-term investments that don't yield optimal value until years later but have significant long-term impacts on the industry. Before the mobile industry took off, Qualcomm was building the technologies and infrastructure for "connectivity" that is the mobile industry we know. Qualcomm CEO Steve Mollenkopf said, "you're familiar with the smartphone because about ten years ago, before the smartphone, people like Qualcomm worked on the technology that was required to even enable the smartphone."
In like manner, Qualcomm's currently building for a future of "big data" through 5G networks. These investments will enable high-capacity low-latency data transfers, edge computing, powerful AI, immersive AR, secure remote health care, autonomous vehicles, distributed networks, always-connected computing and more. Mollenkopf said:
Mollenkopf made clear that Qualcomm's investments won't yield fruit until up to a decade later. Thus, 5G and Qualcomm's other investments have positioned us at the beginning of the next evolution in connected computing beyond the smartphone. Thus, the economies and transformations in business models that these technologies will bring, and that will ultimately create value, are years down the road.
Qualcomm's long-term vs. Broadcom's short-term vision
Qualcomm's 5G vision.
In a nutshell, the full financial benefits of Qualcomm's investments are not immediate. For instance, the initial steps into cellular phones laid the groundwork for but didn't foreshadow, their evolution into pocketable, always-connected low-power computers with cameras and GPS. It was that evolution, based on the technology Qualcomm laid years before, that enabled the transformation of internet business models that yielded businesses like Uber.
Qualcomm's investments (like Microsoft's) provides tools others use, builds infrastructure and enables the application of its investments by others in a diverse number of revenue-producing models. But its investments take years to reach this point. It is this core difference in strategy that makes a Broadcom acquisition of Qualcomm potentially disastrous for long-term innovation and value.
Broadcom's CEO Hock Tan has a record of shedding parts of a business that are not yielding immediate profitability. This short-term vision could undercut the long-term investments Qualcomm has committed to if Broadcom acquires it.
Broadcom's 'deleveraging' or asset-cutting legacy
It isn't a stretch to assume Tan may begin cutting some of Qualcomm's assets if it's acquired. Broadcom made clear in its communications regarding the takeover bid that's exactly what it intends to do. Broadcom's Chief Financial Officer Thomas Krause boasted of past acquisitions, asset-cutting and short-term value creation:
For the uninitiated, 'deleveraging' is "the process or practice of reducing the level of one's debt by rapidly selling one's assets." Tan further boasts of a recent acquisition and how Broadcom created value by selling assets:
The Broadcom-Avago merger Tan references is Avago's 2015 acquisition of Broadcom after which the combined company took the name Broadcom. The "deleveraging" he refers to included the sale of Broadcom's Internet of Things business to Cypress Semiconductor for $550 million in 2016. That offloading of assets included all of Broadcom's IoT products and intellectual property for Wi-Fi, Bluetooth, and Zigbee connectivity. Tan highlights how this created immediate value for stockholders.
What Qualcomm shareholders should know
This is the future Qualcomm envisions.
Tan consistently emphasizes the immediate financial rewards to stockholders this acquisition would yield. He doesn't share at what cost those rewards will come, however. He even claims stockholders want Qualcomm to engage in a dialog about this acquisition. Perhaps. But are they evaluating the long-term lens through which Qualcomm approaches the industry and the long-term value that ultimately yields? For example, Qualcomm's current margins exceed those of its competitors including Broadcom. This is a direct result of its long-term strategy that positioned the company for the market advantage it currently enjoys.
Suppose Qualcomm's past investments in data connectivity and video and audio compression were "deleveraged" before they could yield results. We wouldn't have the video and audio streaming experiences we all enjoy today. Mollenkopf said:
It is this same long-term approach in next-generation cellular innovations that may help Qualcomm maintain its market advantage into the future. Next-gen investments are what's at stake if Broadcom acquires Qualcomm and begins cutting assets. Shareholders may reap short-term financial rewards at the expense of greater long-term value. More importantly, advances in next-generation technology could be stalled.
Microsoft's and Qualcomm's fates are intertwined
Microsoft recently began launching always connected cellular PC's based on Qualcomm's Snapdragon 835 processor. Qualcomm's and Microsoft's partnership is aimed at moving the PC into the mobile space beginning with endowing PCs with benefits associated with smartphones. Always connected, instant on and all-day battery life are some of these attributes.
Qualcomm begins working with partners with its processors three years before they're introduced. Meaning the 835 and 845 were being tested with Microsoft years ago. Would a Broadcom acquisition interfere with this rigorous long-term process of chip development and partner synergy toward innovative implementations?
Additionally, Microsoft's vision of IoT, edge computing, and intelligent devices rests on 5G and other technologies Qualcomm is building. Together the companies are building the platforms for next-generation edge computing and AI. Mollenkopf said:
Qualcomm is promoting the Snapdragon 845's powerful AI, security, AR abilities and more. This vision parallels Microsoft's AI, secure IoT (for remote healthcare and autonomous cars) and AR missions.
Qualcomm and Microsoft: The architects of an always-connected computing future
Looking ahead...
We're at the beginning of a shift where Microsoft, Qualcomm, Google, and others will bring technologies such as AR computing and more to the world. That's unless Broadcom acquires Qualcomm and potentially cuts assets critical to yielding that future as envisioned. Indeed Microsoft and Google have reportedly expressed concerns about this acquisitions potential to stifle innovation.
Apple, on the contrary, may hope this deal goes through. Its ongoing legal battle with Qualcomm may be swiftly resolved by Tan who may negotiate lower costs for Apple's use of Qualcomm's technology.
Could Apple use its influence to impact the outcome of Broadcom's hostile takeover attempt of Qualcomm? Whatever the outcome, and whatever Tan's intent, this acquisition would make Broadcom the third largest chip maker in the world. How might Broadcom wield such power?
Get the Windows Central Newsletter
All the latest news, reviews, and guides for Windows and Xbox diehards.
Jason L Ward is a columnist at Windows Central. He provides unique big picture analysis of the complex world of Microsoft. Jason takes the small clues and gives you an insightful big picture perspective through storytelling that you won't find *anywhere* else. Seriously, this dude thinks outside the box. Follow him on Twitter at @JLTechWord. He's doing the "write" thing!