Why Microsoft (and you) should oppose Broadcom's hostile take over of Qualcomm
Last month Broadcom, a leading semiconductor supplier made an unsolicited bid to acquire Qualcomm, the chip company whose technology powers virtually every smartphone and smart device on the planet.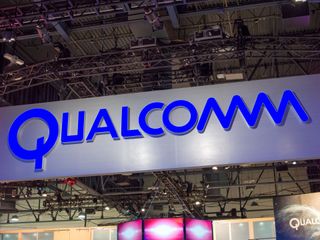 Qualcomm's board of directors unanimously rejected Broadcom's $130 billion offer to buy its outstanding stock which equates to $60 in cash and $10 in Broadcom stock. Following Qualcomm's rejection, Broadcom notified Qualcomm that it (Broadcom) intends to nominate 11 independent individuals to replace Qualcomm's board of directors in connection with Qualcomm's 2018 Annual Meeting.
This new board would be positioned to favor Broadcom's aggressive takeover attempts and would support its logic that the acquisition would increase value for stockholders. Given Broadcom's history of acquiring companies and selling its assets to reduce debt, the short-term effect would indeed create value for stockholders. But that's not the whole story.
This takeover could hurt Microsoft, the advancement of cellular technology and future innovations. AI, IoT, cellular PCs and more that comprise the next evolution of connected computing envisioned by Qualcomm and Microsoft could be at stake.
Qualcomm's quandary
Qualcomm makes long-term investments that don't yield optimal value until years later but have significant long-term impacts on the industry. Before the mobile industry took off, Qualcomm was building the technologies and infrastructure for "connectivity" that is the mobile industry we know. Qualcomm CEO Steve Mollenkopf said, "you're familiar with the smartphone because about ten years ago, before the smartphone, people like Qualcomm worked on the technology that was required to even enable the smartphone."
In like manner, Qualcomm's currently building for a future of "big data" through 5G networks. These investments will enable high-capacity low-latency data transfers, edge computing, powerful AI, immersive AR, secure remote health care, autonomous vehicles, distributed networks, always-connected computing and more. Mollenkopf said:
Mollenkopf made clear that Qualcomm's investments won't yield fruit until up to a decade later. Thus, 5G and Qualcomm's other investments have positioned us at the beginning of the next evolution in connected computing beyond the smartphone. Thus, the economies and transformations in business models that these technologies will bring, and that will ultimately create value, are years down the road.
Qualcomm's long-term vs. Broadcom's short-term vision
Qualcomm's 5G vision.
In a nutshell, the full financial benefits of Qualcomm's investments are not immediate. For instance, the initial steps into cellular phones laid the groundwork for but didn't foreshadow, their evolution into pocketable, always-connected low-power computers with cameras and GPS. It was that evolution, based on the technology Qualcomm laid years before, that enabled the transformation of internet business models that yielded businesses like Uber.
Qualcomm's investments (like Microsoft's) provides tools others use, builds infrastructure and enables the application of its investments by others in a diverse number of revenue-producing models. But its investments take years to reach this point. It is this core difference in strategy that makes a Broadcom acquisition of Qualcomm potentially disastrous for long-term innovation and value.
Broadcom's CEO Hock Tan has a record of shedding parts of a business that are not yielding immediate profitability. This short-term vision could undercut the long-term investments Qualcomm has committed to if Broadcom acquires it.
Broadcom's 'deleveraging' or asset-cutting legacy
It isn't a stretch to assume Tan may begin cutting some of Qualcomm's assets if it's acquired. Broadcom made clear in its communications regarding the takeover bid that's exactly what it intends to do. Broadcom's Chief Financial Officer Thomas Krause boasted of past acquisitions, asset-cutting and short-term value creation:
For the uninitiated, 'deleveraging' is "the process or practice of reducing the level of one's debt by rapidly selling one's assets." Tan further boasts of a recent acquisition and how Broadcom created value by selling assets:
The Broadcom-Avago merger Tan references is Avago's 2015 acquisition of Broadcom after which the combined company took the name Broadcom. The "deleveraging" he refers to included the sale of Broadcom's Internet of Things business to Cypress Semiconductor for $550 million in 2016. That offloading of assets included all of Broadcom's IoT products and intellectual property for Wi-Fi, Bluetooth, and Zigbee connectivity. Tan highlights how this created immediate value for stockholders.
What Qualcomm shareholders should know
This is the future Qualcomm envisions.
Tan consistently emphasizes the immediate financial rewards to stockholders this acquisition would yield. He doesn't share at what cost those rewards will come, however. He even claims stockholders want Qualcomm to engage in a dialog about this acquisition. Perhaps. But are they evaluating the long-term lens through which Qualcomm approaches the industry and the long-term value that ultimately yields? For example, Qualcomm's current margins exceed those of its competitors including Broadcom. This is a direct result of its long-term strategy that positioned the company for the market advantage it currently enjoys.
Suppose Qualcomm's past investments in data connectivity and video and audio compression were "deleveraged" before they could yield results. We wouldn't have the video and audio streaming experiences we all enjoy today. Mollenkopf said:
It is this same long-term approach in next-generation cellular innovations that may help Qualcomm maintain its market advantage into the future. Next-gen investments are what's at stake if Broadcom acquires Qualcomm and begins cutting assets. Shareholders may reap short-term financial rewards at the expense of greater long-term value. More importantly, advances in next-generation technology could be stalled.
Microsoft's and Qualcomm's fates are intertwined
Microsoft recently began launching always connected cellular PC's based on Qualcomm's Snapdragon 835 processor. Qualcomm's and Microsoft's partnership is aimed at moving the PC into the mobile space beginning with endowing PCs with benefits associated with smartphones. Always connected, instant on and all-day battery life are some of these attributes.
Qualcomm begins working with partners with its processors three years before they're introduced. Meaning the 835 and 845 were being tested with Microsoft years ago. Would a Broadcom acquisition interfere with this rigorous long-term process of chip development and partner synergy toward innovative implementations?
Additionally, Microsoft's vision of IoT, edge computing, and intelligent devices rests on 5G and other technologies Qualcomm is building. Together the companies are building the platforms for next-generation edge computing and AI. Mollenkopf said:
Qualcomm is promoting the Snapdragon 845's powerful AI, security, AR abilities and more. This vision parallels Microsoft's AI, secure IoT (for remote healthcare and autonomous cars) and AR missions.
Qualcomm and Microsoft: The architects of an always-connected computing future
Looking ahead...
We're at the beginning of a shift where Microsoft, Qualcomm, Google, and others will bring technologies such as AR computing and more to the world. That's unless Broadcom acquires Qualcomm and potentially cuts assets critical to yielding that future as envisioned. Indeed Microsoft and Google have reportedly expressed concerns about this acquisitions potential to stifle innovation.
Apple, on the contrary, may hope this deal goes through. Its ongoing legal battle with Qualcomm may be swiftly resolved by Tan who may negotiate lower costs for Apple's use of Qualcomm's technology.
Could Apple use its influence to impact the outcome of Broadcom's hostile takeover attempt of Qualcomm? Whatever the outcome, and whatever Tan's intent, this acquisition would make Broadcom the third largest chip maker in the world. How might Broadcom wield such power?
Windows Central Newsletter
Get the best of Windows Central in in your inbox, every day!
Jason L Ward is a columnist at Windows Central. He provides unique big picture analysis of the complex world of Microsoft. Jason takes the small clues and gives you an insightful big picture perspective through storytelling that you won't find *anywhere* else. Seriously, this dude thinks outside the box. Follow him on Twitter at @JLTechWord. He's doing the "write" thing!
Whenever I see the stupid face of Tiim Cook, I understand how lame Apple actualy are in pure technological sense. I am aware that there are great engineers and thinkers, but that's just the impression I'm left with when I see that wus

We'll, I hope Mediatek steps up.

Reason #1.... If it ain't broke don't fix it.
End of story.

Just great. Broadcom's takeover will end the era of rapid innovation, and throw us back to pre-smartphone era of stagnation. It is Qualcomm that is one of the key leaders in innovation in the area. With greedy Broadcom behind the wheel, we can forget about that. I mean, what's the latest innovative product of Broadcom? No clue. We'd most likely be getting the usual, more cores and GHz without any meaningful additions (so basically PC market...). Also, they'll try to cut as much costs as possible, which means that the quality will drop, and it's likely that the premium SoC market will get taken over by Samsung. That could lead to unhealthy competition.
TL;DR: this is a bad, bad idea.

Sounds like a private equity firm more than an actual business or tech company. Hope they don't sell qualcomms assets to Apple, that would be bad news for android and ms.

Let Microsoft fall.
Serves them right for dropping the ball on mobile.
No sympathy.
No sympathy for WC either with all the Mobile is dead rhetoric

You cra cra... 🙄
....
Let me guess. You bought an X3?😃

Currently on 950xl, planning for x3.
I hope this helps your analysis

It's not just about MS, though. Despite what you may feel about MS, this type of acquisition would affect the tech industry as a whole. Even if other companies were to buy pieces of Qualcomm patents and technology, it may drastically push back the introduction of developing tech, as indicated in the article. New or existing companies that would purchase these Qualcomm pieces, would likely take some time to fully realize how to best implement the acquired tech into their own business strategy, which may or may not work for companies like Google, MS and other companies.

Please stop living in the past.

Agree! MS is their own worst enemy. The stars can be aligned and they will never get it right for the consumer. Always connected PC? Really? Google and Apple will take the lead if this ever gets traction. MS - great innovation, poor, poor follow through. At least their cloud strategy is working....for shareholders. Amazon is king!

That is what big buissinesses do they buy and sell to make money . No different to Microsoft buying Nokia. But of course in buying Nokia they made a loss. Cant win em all

Nokia still exists only a division was acquired.

Did not mention that Nokia no longer existed.

Context and Subtext, "buying Nokia" implies that the entire company along with it's patent portfolio was bought by Microsoft for a few billion dollars. Which would be a massive bargain for Microsoft and a major win, but in reality Nokia sold a division "Devices and Services" this was making a loss and along with the costly infrastructure such as factories (unfortunately the talent and people cost is often ignored). So it was major win for Nokia and it would have a win for Microsoft hadn't the newly acquired division and talent not been axed promptly. So you see implied meaning has major ramifications.

Why MS bought that division puzzles me. They knew (via Elop) Nokia handset manufacturing was going sideways. They could have partnered with them - share tech, innovation and done something great. Let Nokia be an OEM for the W10m.

Proxy take-over with Apple being the main player behind the shadows.

Meh, I doubt Apple cares enough to do this. They already have a big lead in SoC. About the only thing they get from Qualcomm are LTE modems and licensed patents and Broadcom would probably offer better terms without Apple having to do anything.

I really hope that this is not actually instrumented by Apple. They will be in great advantage if this will happen. And a company like Apple, should not be more powerful than they already are.

Maybe learn the lesson not to put all your eggs in one basket, relying solely on Qualcomm is the real issue. Trying to spread FUD over what is considered normal business practice is a distraction.

A monopoly let alone duopoly is never good for competition and innovation.

I agree....
in the mobile world: Apple & Google
MS tried - and failed.

But Qualcomm isn't the only one. Over the years, plenty SoC manufacturers were at work too. Independent ones, like MediaTek, Rockchip and Allwinner, and in-house ones, like Samsung's Exynos, Huawei's HiSilicon, and even Xiaomi. It's just that Qualcomm is the leader of innovation, whereas most others follow. If in-house ones are the only innovative ones, that will give those brands too much of an advantage, which will result in very unhealthy competition.

I would close my eyes and choose any product that has Qualcomm tech than the shady stuff from MediaTek, Rockchip, Allwinner, Samsung and other Asian garbage. Just to make it clear: I am an Asian too and not a racist. But this is hard fact.

This runs really deep, because there are other players behind the shadows. Plus the current political climate is showing ethos of a dictatorship/oligarchy not a democracy. You have a media company mandating must run adverts as it gobbles up other media companies, the cdc being told that certain words such as "diversity" is taboo, the end of net neutrality despite the barrage of comments made by bots and stolen identities, the justice department is being used to settle personal lawsuits, staffers are using tax payers money to live a life of luxury, the tax "reform" concentrates wealth of in the smallest section of the 1%. The list is disgustingly endless.

And endlessly disgusting.

This would probably open up the market for the Samsung Exynos' SOCs and the Huawei Kiren SOCs. Though in the end if this merger goes through it seems very likely that innovation would be stifled. I would think that since both of these companies are now based in America that the US government may not even let this happen.

I wonder if Broadcom's announcing the return of its headquarters to the US was specifically to avoid Trump interfering in this bid because they were a foreign based company.

OK Broadcom, let's try doing this with Apple, Google, or Microsoft. Because why not? Especially Apple, your shareholders will be pleased!!!!

Broadcom is too small to try and acquire an Apple, Google, or Microsoft.

Jason, I'm with you on the desired outcome (though it's not clear to me that MS wouldn't benefit in the long-run from reduced innovation in non-Apple ARM chips -- that could give Intel's chips a chance to overtake them and MS would benefit more from that kind of a flip than would Google). I also hugely respect that you didn't ask for the government to block it anti-competitive grounds -- that seems to be the standard politicization of tech news by many tech writers. If, as you point out, Qualcomm already has higher earnings per share than Broadcom, then long-term shareholders should rightly reject the deal. Always trust the wisdom of the free market, with all its fits and problems and mistakes, over the corrupt motives of politicians and their appointees.

What intel chips? Intel has no mobile chips.

Well of course Apple would be onboard. They 'acquire' (or steal), designs and innovations from others and they have always been in that business. I would say they will have a big part to play by adding their weight to this hostile takeover. It benefits them and hurts their competition, why wouldn't they.

Yeah...Jason...I understand the humor, but I'm not sure I would be having the "No means no" tagline at the top of an article like this...

Unless I'm senile, all 1st Gen WP7 phones all ran on Scorpion CPUs and Broadcom Wi-Fi chips. I can't see why they can't coexist now. It doesn't appear as though Broadcom's current CEO will last long with his myopic view of business.

Hostile takeovers are announced all the time. Few succeed. This will go nowhere. Nothing to see here. Move along.

Evil prospers when good people stand aside and do nothing, the ultimate paradox herein is that sometimes the worst consequences occur with the best of intentions for people sometimes fail to see beyond their own perception.

Jason, I will never get these few minutes of my life back. Normally there's something insightful in what you post, even if you often draw the wrong conclusions or see things where they don't exist. In this case I don't get it. Why are you painting Microsoft as the vulnerable underdog in need of protecting? Are you a Microsoft shareholder? Microsoft is a for profit company with a terrible history when it comes to abusing and harming consumers! Microsoft singled-handedly held back the evolution of the internet by many years and caused untold damage because of massive security holes in its browser because it--illegally--in the late 90's and early 2000's through anti-competitive behaviour damaged Netscape. Microsoft even had to fork over three quarters of a billion dollars to Netscape because they purposely set out to harm Netscape. Microsoft was also a hair's breath away from being split up because it was abusing its de facto monopoly situation--this was all under Bill Gates' leadership. You don't get to pay out just shy of a billion dollars or being broken up forcefully because you've been doing the right thing! They also happily gouged Microsoft Office/Word customers when they had acquired near monopoly conditions in that market. There's a lot of hate amongst certain quarters for Apple's products because they come with a price tag. The key difference is that that price tag is what it is because that's the cost of hardware and engineering. When Microsoft had a monopoly they happily let QAQC slip and slip fast! Investment in R&D dried up faster than an ephemeral pool in a desert. They're also showing their colors again with Windows 10 S. No other desktop OS developer--for that matter, no other mobile OS developer--has dictated that there shall only be one single search engine.

Hi Ed the new Guy I know you cherish the minutes you've committed the first time through the piece, but I encourage another read-through.
The core of the article is about the affect Broadcom's hostile takeover of Qualcomm will have on the ENTIRE industry. As a Microsoft focused site, I of course highlight areas of specific impact to Microsoft. But if you read through the article again, you will clearly see the weight of the piece is geared toward the industry impact that this transaction, if it occurs, will have on INNOVATION as well as the value shareholders will miss if they take take a deal that yields immediate value (as Hok Tan is trying to entice them to do) at the expense of the long-term ROI Qualcomm's 5G investments will yield (the value Hok Tan knows is inherent to Qualcomm's long-term 5G investments). That broader impact was alluded to in the title with the (and you) and explicitly stated in the content, to show how this could affect us. As we have been the beneficiaries of Qualcomm's innovations and patient long-term approach in the past that yielded the mobile experiences we enjoy today, it's patient long-term investments in 5G and next-gen technologies are poised to yield a similar industry impact that would benefit us is like manner. I clearly state the impact Broadcom can have on this as the central theme of the piece. As you will notice if you read through again after the tone setting last sentence of the opening, the next four (4) of the six (6) sections of this piece focus on the contributions, strategy, investments of Qualcomm and the impact Broadcom will have on the industry if it acquires it.
The fifth section focuses on Qualcomms and Microsoft's shared visions. And the sixth section sums up with the impact this has also on Google, the industry as a whole and how Apple may benefit.
--------------------------
Also to your statement that I see things that are not there. I've been describing a pocketable , ink-focused telephony-enabled device that would not be a phone for quite some time. Now, it seems that more people are beginning to see what I've seen. It took certain leaks and detailed patents to bring some on board, but just because you don't see something doesn't mean it's not there.😉

I've been down this history road like you and everyone else, but I just don't see dragging all of this "injury" behind you like an anchor as you are. After using and supporting it all, there is no reason to be anything but Microsoft all the way today. Business is the driver.

It is business driven - they want to make money...isn't that how it goes?
As for national security - we have pretty much seen foreign governments steal US tech.
Yes, China.
Windows Central Newsletter
Thank you for signing up to Windows Central. You will receive a verification email shortly.
There was a problem. Please refresh the page and try again.