Microsoft compiles Windows 10 milestone build 15000 internally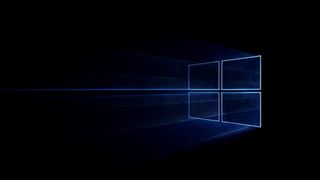 Microsoft has surpassed another incredible build milestone internally today, as we're hearing build 15000 of Windows has been compiled. It's been almost 2 years since the company compiled build 10000, which was arguably the last huge build number milestone Windows had surpassed.
Now, for those paying close attention, you'll already know build 15000 isn't exactly an accurate number for the amount of Windows builds ever compiled. Microsoft have been known to jump builds in the past, making build 15000 not a true count of build creations. Regardless, build 15000 has now been compiled and is being flighted internally at Microsoft.
Although a huge milestone (number wise) for the company, we're told build 15000 doesn't include any noteworthy changes or features, which is to be expected considering it's the holiday's and most people working on Windows are home with their families. With that in mind, build 15000 likely won't see itself flighted to Insiders, as the Insider program is on a bit of a break right now. In the new year however, normal build flighting will resume.
We're about 3/4 way through the development cycle of the Creators Update at this point, meaning in the new year Microsoft will begin finalizing code and start signing off on features and enhancements that are scheduled to show up in the next public release. We're still expecting a few user-interface improvements and new features to show up for Insiders before the company is ready to sign off, and with only a couple months left of development, those changes should begin popping up very soon.
It's an exciting time for Windows Insiders, as 2017 will be packed with lots of new builds, spanning across two different Windows 10 releases and featuring a lot of new changes. Make sure you stay tuned at Windows Central for more news regarding Windows 10, the Insider Program and builds!
Get the Windows Central Newsletter
All the latest news, reviews, and guides for Windows and Xbox diehards.