Windows 10 'Patch Tuesday' build 15063.674 for PC and Mobile now rolling out
By Zac Bowden published
A new set of patches for Patch Tuesday is now rolling out for Windows 10 users on PC and Mobile. Here's what's included.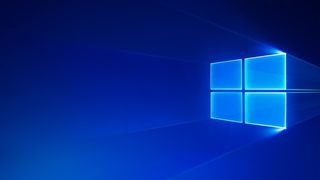 (Image credit: Microsoft)
Microsoft is rolling out October's Patch Tuesday patches for Windows 10 Creators Update users on PC and Mobile. Today's patches include lots of bug fixes and improvements, and include no noteworthy new features.
The update is rolling out as KB4041676 (opens in new tab) on PC, and as "2017-10 arm-based Update for Phone devices" on Mobile and include the same where appropriate.
Changelog
Addressed issue where some UWP and Centennial apps show a gray icon and display the error message "This app can't open" on launch.
Addressed reliability issue that causes the AppReadiness service to stop working.
Addressed issue where applications that use the Silverlight map stack stop working.
Addressed issue where VSync prevents devices from entering Panel Self Refresh mode, which can lead to reduced battery life.
Addressed issue where user customizations (like pinned tiles) made to an enforced partial Start layout are lost when upgrading to Windows 10 1703.
Addressed issue where the Universal CRT caused the linker (link.exe) to stop working for large projects.
Addressed issue that prevents Windows Error Reporting from saving error reports in a temporary folder that is recreated with incorrect permissions. Instead, the temporary folder is inadvertently deleted.
Addressed issue where the MSMQ performance counter (MSMQ Queue) may not populate queue instances when the server hosts a clustered MSMQ role.
Addressed issue with the token broker where it was leaking a token that caused sessions to remain allocated after logoff.
Addressed issue where Personal Identity Verification (PIV) smart card PINs are not cached on a per-application basis. This caused users to see the PIN prompt multiple times in a short time period; normally, the PIN prompt only displays once.
Addressed issue where using the Cipher.exe /u tool to update Data Recovery Agent (DRA) encryption keys fails unless user certification encryption already exists on the machine.
Addressed issue where using AppLocker to block a Modern app fails. This issue occurs only with Modern apps that come pre-installed with Windows.
Addressed issue with form submissions in Internet Explorer.
Addressed issue with the rendering of a graphics element in Internet Explorer.
Addressed issue that prevents an element from receiving focus in Internet Explorer.
Addressed issue with the docking and undocking of Internet Explorer windows.
Addressed issue caused by a pop-up window in Internet Explorer.
Addressed issue where a Vendor API deleted data unexpectedly.
Addressed issue where using the Robocopy utility to copy a SharePoint document library, which is mounted as a drive letter, fails to copy files. However, in this scenario, Robocopy will copy folders successfully.
Addressed issue where MDM USB restrictions did not disable the USB port as expected.
Addressed issue where creating an iSCSI session on a new OS installation may result in the "Initiator instance does not exist" error when attempting to connect to a target.
Addressed issue where connecting to RDS applications published using Azure App Proxy fails. The error message is, "Your computer can't connect to the Remote Desktop Gateway server. Contact your network administrator for assistance". The error can occur when the RDP cookie size limit is exceeded. This update increased the size of the RDP cookie limit.
Addressed issue where USBHUB.SYS randomly causes memory corruption that results in random system crashes that are extremely difficult to diagnose.
Addressed issue that affects the download of some games from the Microsoft Store during the pre-order phase. Download fails with the error code 0x80070005, and the device attempts to restart the download from the beginning.
Addressed issue where the ServerSecurityDescriptor registry value does not migrate when you upgrade to Windows 10 1703. As a result, users might not be able to add a printer using the Citrix Print Manager service. Additionally, they might not be able to print to a client redirected printer, a Citrix universal print driver, or a network printer driver using the Citrix universal print driver.
Security updates to Microsoft Windows Search Component, Windows kernel-mode drivers, Microsoft Graphics Component, Internet Explorer, Windows kernel, Microsoft Edge, Windows Authentication, Windows TPM, Device Guard, Windows Wireless Networking, Windows Storage and Filesystems, Microsoft Windows DNS, Microsoft Scripting Engine, Windows Server, Windows Subsystem for Linux, Microsoft JET Database Engine, and the Windows SMB Server.
Zac Bowden is a Senior Editor at Windows Central. Bringing you exclusive coverage into the world of Windows 10 on PCs, tablets, phones, and more. Also an avid collector of rare Microsoft prototype devices! Keep in touch on Twitter: @zacbowden.
I don't see why they include mobile in this, everything in the change log is for PC. Empty mobile patches? Won't be surprised.

There's loads of security patches above though for mobile - all in the last para.

Are you kidding? The 3rd bullet is : Addressed issue where applications that use the Silverlight map stack stop working. It means: the "Runtastic" bug, which is already fixed in Fast ring, is finally fixed on production as well.

maps is still not fixed. Anyone still has thr same issue? Maps, gmaps pro gps still not working...

My Lumia 950 is dying slowly, I haven't drop it on the floor or water, is just dying. I changed the battery but still the same. Constant reboots, freezes, it just turns off until I remove the battery, apps crashing :'(

This MSFT messing with you so that you move to Laggy Android or CrapApple

Laggy Android? When was the last time you've seen an Android phone? 2014?

2013 was the last time I used Android before jumping ship to Windows Phone 8.
.
Although I just picked up an LG G3 (for testing purposes) and same issues again. I've also ordered an LG G6 to see any differences.

Current version for me. It's still significantly slower than OOBE after a few months use.
Some apps can also bloat itself to 4-5 GB.

Tried a hard reset? Or even with the WDRT?

It would be great if you visit to your nearest service centre. Maybe they'll help you out. If your L950 is in warranty period then maybe MS Authorised centre will replace your hardware chip(if defected) at ZERO cost.

Same here on my 950. Bought a new battery (OEM), had a little less crashing, but still happens daily. Only way to turn back on is by removing battery or plugging in to charge. It crashes hard and consistently when using the camera or when a couple notifications come in at same time or too close to eachother. Read about voltage issues, most say it's the battery being old, but seems like it's a phone power issue since the new battery barely helped. Here's to holding out until end of October to see if any new Surface Mobile device is announced... otherwise it's off to a another phone for me...

Then don't wait. Definitely won't happen this year.

My 950s have been doing the same thing. :( Specifically the battery. It will show that it has a charge, then just shut off acting like it is dead and must be plugged in before it boots. It was kind of the last straw for me. Bought an iPhone last week. :( Still using my work 950, but personal is now an 8+. It sucks, I have been using windows since the very first Windows Smartphone on the market. I'm not really happy with any of the choices out there, so... iphone it is.

Yeah I've noticed it especially if I use Slack or Maps app then it will shutdown the phone randomly but when I plug in and turn it back on, then it will show a charge of 50% +

I hate that I decided to move on, but it was just time. I ordered the day before the Gates article about switching came out, then the tweet from Joe B solidified to me it was time. I have been diehard since the MPX200, and have carried almost every windows device from AT&T/Cingular since (all of the flagships, have a couple budget too). Heck, I still have most of them in a box in my closet. Part of me just wants to boot my MPX and roll with that again. Simple, smart, flip phone. I loved that thing.

Get this battery. https://smile.amazon.com/gp/product/B075DGSST7/

But that is not the original MS battery!

Can confirm. 950 runs terribly. My long-term goal was to wait for the Fall Creator's update to be released and get a fresh, clean image for my phone. I have no idea what I'm waiting for now. Maybe I should just sell it and drink the Android Kool-Aid

Same thing happened to me. Freezes, reboots, black screens, crashes. Bought a new OEM battery off Ebay for $11. They said it was new but it wasn't. Came in a crappy cardboard sleeve. Returned it and got this one. https://smile.amazon.com/gp/product/B075DGSST7/ Been working great ever since.

Same here for past three months

Ok. So not only me. My 950 started rebooting after one of the monthly updates. I've done a reset and didn't help. I don't see why people are crazy about receiving updates that can eventually brick your phone

I got the same issue until I got a new third party battery.

Some people reported same bugs after replacing 1-2 batteries. They got good results after 3 tries. Not all batteries are genuine.

There are other under the hood changes than what's listed.

How to know the size of the update on mobile and how much storage do I need? I've never been able to know ...

Downloading 1703 on my Lumia 950...

I guess insider on fast ring have passed this a long time ago

Oh.. Only 1 change for mobile.. :(

This will likely be the last patch Tuesday update for build 1703, for me at least. Next month's patch updates will be for version 1709.

Initialising forever! Mobile

Get your batteries from here. They are only $15 each. They sell back covers as well. This is the company that are authorized to do repairs for MS and hold all of the spare parts for Lumia 950 and 950XL. I just ordered a replacement back cover and two batteries from them. Since I used these batteries I have had no issues at all. The constant restarts with my original batteries these last few months seem to be that it is unable to maintain a constant voltage one it hits a certain level (around 50%) or so and so just randomly dies. No problems with the new ones which were actually even Microsoft branded batteries from original stock. www.palcotech.com

No update on Lumia 1520 and 735 both on Release Preview Ring, downloading on Lumia 640.
1520 and 735 cutted off from update?

Lumia 635 is downloading 10.0.14393.1770 now....

Have you been found any changes with this update?

My Lumia 950xl has great performance. It's only half years old anyway, so no pressure to replace this great camera phone.

Win10 mobile is dead, why are we even discussing it as a topic at this point? Microsoft threw in the towel and any story about Windows Mobile is salt on my wounds considering all the free Insider Program feedback I gave. Too bad they didn't make a feedback section on marketing, because they failed numerous times to properly advertise the Win10 mobile platform over and over.

I do not think they failed. They choose that path.

Ms knew with the release of the 950/950xl that it would kill off windows mobile. That's why they were for the fans. However, it needed relevant data from outside world to perfect windows 10 on arm.

Installed this on my Lumia Icon. Battery life is stellar except when I use Edge. But Edge is very responsive and works great.

My 950 is running just fine on slow ring. @People complaining their device acting up: Are you in fast ring?

i'm running 950 on 15252 (fast ring), no freezes, no reboots, os and apps run smoothly but the battery life sucks ... draining so fast even I set battery saver to 100%, and charging so slow even I turn flight mode on ... battery issue on 950 seems like can't ve fixed for years

My wife has the same issue on her Lumia 950 with battery drain but I have found that it is actually the battery it's self. She had her's when the Lumia 950 fuirst came out so I am expecting it will need a new battery. The dicision now is whether to get a new battery or change her to Android with all Microsoft apps. I did the move about 3 months ago to a Nokia 6 and it took a while to get used to it but now I am very comfortable with the performance and teh Microsoft Android apps.

My wife's Lumia 950 got the update last night and after it had been updated the phone stayed in the boot screen. I managed to get it back but this is showing that Microsoft are not doing very good testing even on their phones. I also had to re-install a few apps as well - Barclay's Mobile Banking, Foto, Lottery Results and Ringtone Maker. As my wife uses the Barclay's Mobile Banking app a lot and I am sure that there are a lot of users in the UK of that app why can't Microsoft test things better.

My Lumia 950 as been lagging lately, freezes (sometimes the Iris light is on), battery is bad, have to take it off for it to restart... And it was bought new 11 months ago. So yeah, it's sucking right now.

Seems the 950 has a lot more issues than the 950xl. Happy I chose the xl. Except for once in a while a process seems to hang and drain the battery, about once a month, and it's cured by a reboot, I barely ever had an issue with the 950xl except when I was on fast-ring but then beta software is to blame then.

KB4041676 refuses to install on my hp laptop. Direct updating stock at 16% and 38% but download KB4041676 run it after hours still it says "Searching for updates on this computer...". Any hint what to do?

STOP "Don't install it" https://www.neowin.net/news/windows-10-mandatory-october-kb4041676-updat...

I bought my Lumia 640 XL in May, 2017 since then I have not experience any minor or major challenge.

For older models like lumia 930, exit release preview and go to production ring. After reboot the update wil be available. A bit strange, because we where supposted to be on release preview to get updates ??

I want to exit release review on Lumia 930 and get this patch but no restart occured and stay Insider. Can you help?

I'm having an issue the phone restarts every time I receive or make a call y

Most of time RESET phone without restore from backup copy solves such stupid malfunctions.

On the HP Elite x3 with encrypted phone and micro sd card, the reboot again appears to hang, I have at last got through the slow process after starting at 10 am on October 12 2017 after getting the non-insider update downloaded and performing a restart, it finished by 3:30pm. Some concern there - was about to reset with the Windows device recovery tool as I had no phablet for use for 5 hours ! So sad that the platform did not catch enough of the market, HP did not overcome their inability to sell many of these amazing Elite X3's and pretty much Microsoft have given up on Mobile phones and improving the Windows 10 mobile platform, but that is market forces for you. At least pretty much all the Windows and Office tools are in Google Play and work - mostly - on android, except apparently the Microsoft Band app. I guess I will be going Android in about another year or after a future potentially frustrating and nerve-wracking upgrade that seemed to brick the device for ever - I am not particularly patient !

Problem started when stupid Microsoft initiated mobile phone in response to ulterior urge in competing with Apple while it had to develop a genuine unique mobile communication system. Then started to use cheap industrial slaves in India as app developers & computer programmers & tech support. Now all those in India calling us at home day n night as rich successful scammers no longer interested doing slavery for Microsoft.

Why im still on 15063.138? I didn't pause updates.

Hi Guys, I'm little bit flustrated why Microsoft doesn't make a Windows Phone 10 better? There are a lot of UI bugs since it's created. Ugly contacts, broken photo rotation position, cloud sync works very bad, Skype/Video?? could they finally finish it and not touch it anymore? NFC still not supporting credit cards for most of the countries. In additional they should remove all apps from the store which don't work or have very low rating. There are lots of things had to be done at the beginning when first users started using it. There wasn't a balanse between quality and quantity. Everything went under control. Why do they stop fixing all of it for lumia 950 when in the same time a lot of users of iPhone 4 are still very happy using their phones? Even when there is not so much in the store for them. I'm not telling to create a new OS for the old mobiles, but they should finish their work instead of to jump from one thing to another. Otherwise nobody will trust them what is currently happening. Don't do thousands of bad working things. Just make 10 good ones. Just make a one legend. Cheers.

Microsoft fired several 1000s tech support and recruited a handful of people in India to watch what is called now Windows Insider who are worldwide Windows users who try Indian codes get frustrated curse and swear frequently and all these info are collected in India used for next patches. So betterment of Windows totally depends on your frustration...hence better shut up and download install stupid codes find problems report to our dear tech support in Mumbai asap....or else Windows never functions bugless.

hence better shut up and download install stupid codes find problems report to our dear tech support in Mumbai asap

Thanks but I'm not a tester. Big Bill doesn't have to know about the problems because he's using Android.

Sometimes, Battery Notification icon disappears and appears after reboot. Why is it still happening? Once in a while I encountered this bug in each of Creators Update Patches. Is MS really read our feedback?
Windows Central Newsletter
Get the best of Windows Central in in your inbox, every day!
Thank you for signing up to Windows Central. You will receive a verification email shortly.
There was a problem. Please refresh the page and try again.