Windows 10 Game Bar is about to get (way) more awesome
While a lot of Microsoft's efforts in PC gaming haven't hit the mark, the Game Bar certainly has.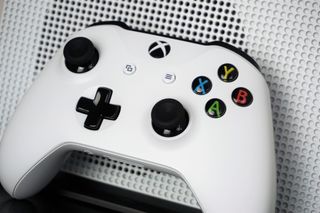 (Image credit: Windows Central)
Many of Microsoft's efforts in PC gaming over the year haven't exactly hit the mark. However, the Windows 10 Game Bar is one of the good ones, and it's about to get a whole lot better.
Microsoft detailed new features heading to the Windows 10 Game Bar for PC gaming, with some fan-inspired upgrades and a couple that are a bit of a surprise.
In a blog post (opens in new tab) on Xbox Wire, Microsoft called back to the PC Gaming Idea Drive it kick-started a while ago, soliciting feedback on how it could improve Windows 10 for gaming. We're starting to see some early fruits of that feedback now, with features that should improve Windows 10's gaming social aspects, features for game streamers and social butterflies, and performance stats for techies. As always, all of these features will be accessible by hitting Windows Key + G, while running a game. Of course, you can also disable them completely.
This update will be available to users on the Windows 10 October 2018 update, who are part of the Windows Gaming Insider flight ring, and it will roll out more generally in the near future.
How to join the Windows Gaming flighting ring
Quick Spotify access
You can now control Spotify for Windows 10 (you can download that here (opens in new tab) without minimizing your game.
Simply pull up the Windows 10 Game Bar, and you'll be able to control your media and volume mix right from the overlay. You can even browse the Spotify catalog straight from the overlay, which is pretty impressive, as well as Spotify's connected device list, in case you're listening on a connected speaker or some other system.
Create memes (no, really)
With the latest Windows 10 Game Bar update, Microsoft is extended some of the social tools it added previously when it began allowing users to take screenshots and instantly share them to a connected Twitter account without leaving your game. Now, you'll also be able to annotate them with classic meme-style text for maximum memery. Using this overlay widget, you'll be able to browse and manage recent captures, as usual.
Customizable widget-based UI
The Windows 10 Game Bar is fully widget-based, allowing you to tailor not only what is on the Game Bar itself, but also what appears in the overlay. Simply hit the menu on the left to toggle on or off different aspects. Each widget can also be moved around, resized, and pinned to the screen.
MUCH faster social systems
A long-term pet peeve of mine with Microsoft's social systems for Xbox has been how painfully slow they've been, across both Xbox One and Windows 10. Their sluggishness has forced many gamers over to Discord for its speed and ease of use, but with this update Microsoft is clearly prioritizing speed.
Dubbed Xbox Chat (beta) and Xbox Social (beta), the two widgets provide rapid access to your friends list, friend search, party access, and chats, offering a tab-style widget for chats. These can also be resized and moved around or disabled entirely via the settings menu.
More steps forward
The relatively rapid response to PC gamer feedback on the Game Bar has been pretty impressive. Being able to access sound mix, performance graphs, and game capture systems with a couple of keyboard shortcuts is great, and the boosted speed for Xbox Live's social systems is encouraging.
These systems are hitting the Windows Gaming Insider flighting group on the Xbox Insider Hub app for Windows 10 initially, for users on the October 2018 update. It'll roll out more generally later on, likely with some added polish.
Cheap PC accessories we love
Take a gander at these awesome PC accessories, all of which will enhance your Windows experience.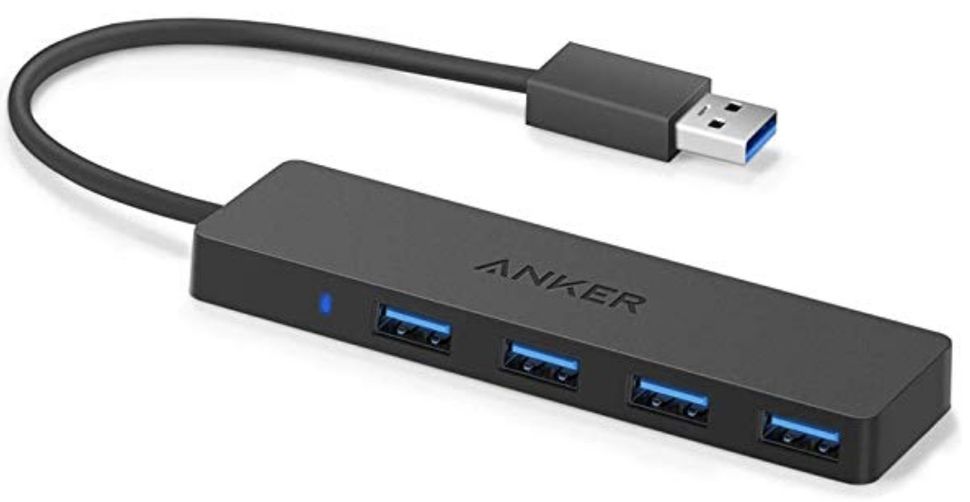 Anker 4 port USB 3.0 hub (opens in new tab) ($10 at Amazon)
Whether on a desktop or laptop PC, you always need more ports to connect things to. This hub gives you an additional four USB 3.0 Type A ports.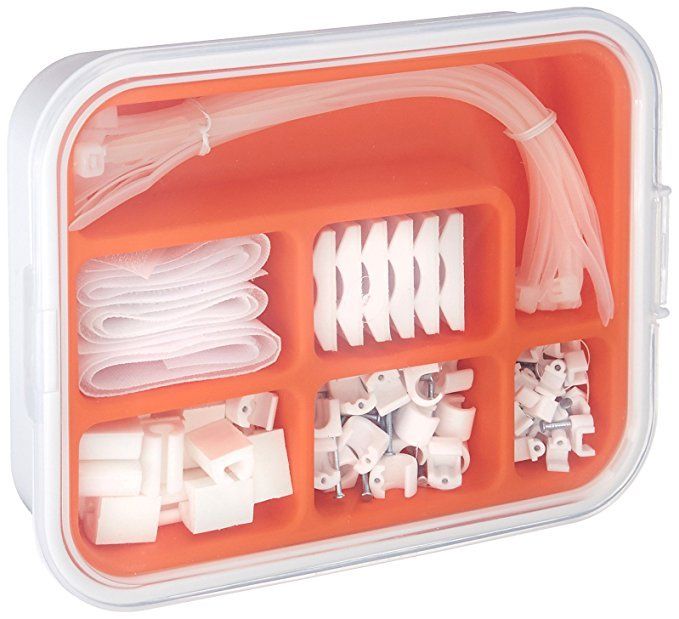 Ikea Fixa Cable Management System (opens in new tab) ($11 at Amazon)
This IKEA cable management kit is your ticket to a clean setup. It's simple and functional.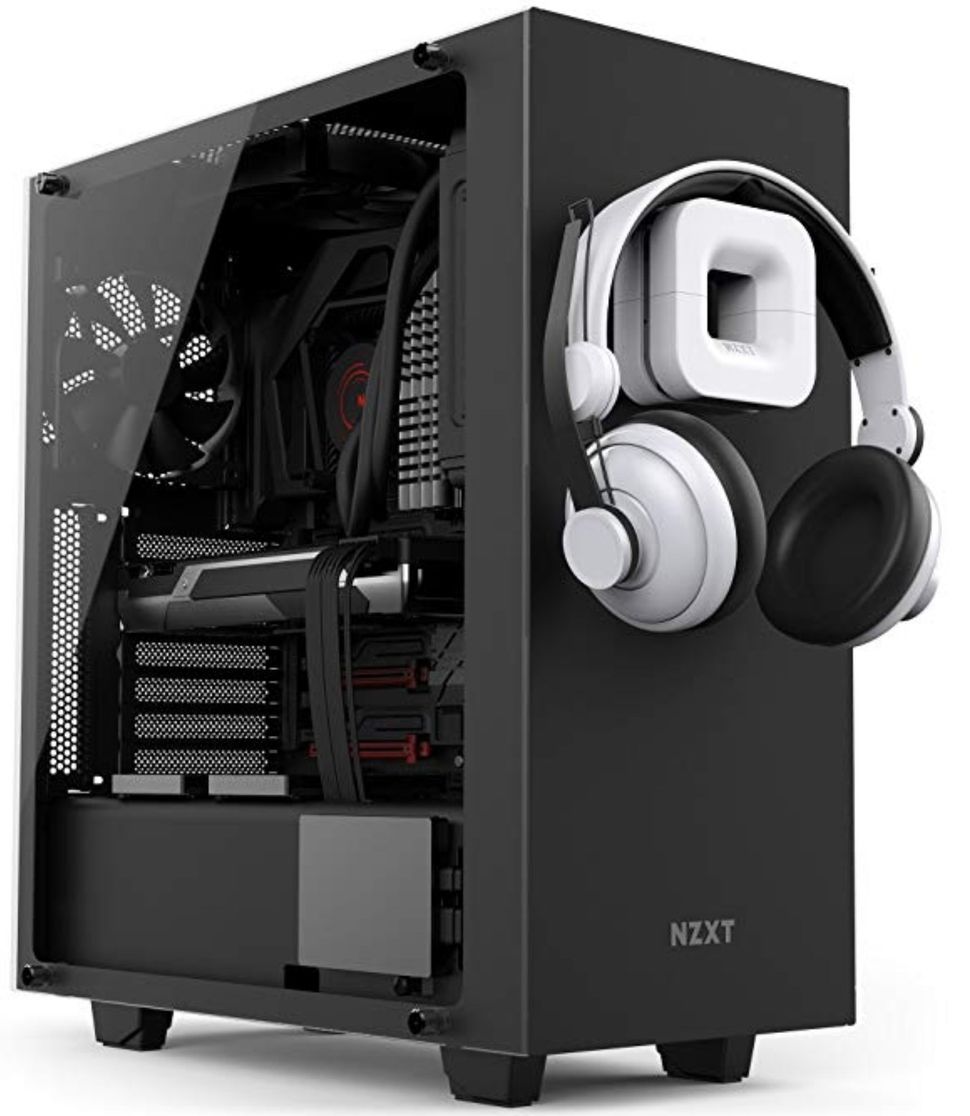 NZXT Puck (opens in new tab) ($20 at Amazon)
This clever little accessory has powerful magnets on the rear to make it stick to any of the metal panels on your PC case or anything else. It's great for hanging accessories like headsets.
Jez Corden is a Senior Editor for Windows Central, focusing primarily on all things Xbox and gaming. Jez is known for breaking exclusive news and analysis as relates to the Microsoft ecosystem while being powered by caffeine. Follow on Twitter @JezCorden and listen to his Xbox Two podcast, all about, you guessed it, Xbox!
Pulled the update down as I was reading the headline, and I'm impressed. The biggest thing for me in this update to Game Bar is that the different panels can be pinned in or not as part of what is essentially a gaming taskbar, and that customization is super to see in Windows, especially as MSFT and Xbox teams are trying to amp up ahead of all Xcloud stuff.

Yeah it's good stuff, I hope the speed of these features comes to the Xbox app eventually. I hate how slow that thing is, but chatting on the Game Bar was actually pleasant.

I'd also love to see if the Xbox team could integrate the full Xbox app (how it's got that minimized, phone-looking portrait mode, remember) into this, because this is like the current Guide UI but custom for the PC.

This is great stuff. Now I just want to see Xbox social features split away from the awful Xbox app into its own "Xbox Social" app on Windows 10, Android, and iOS that lets you quickly access friends list, manage parties, access messages and even begin group chats all from the app. Then Microsoft can actually bring the fight to Discord with better integration into games and platforms.

I'm hoping it's moving in this direction. There's no reason the Xbox app should be as slow as it is on a Snapdragon 845 and 6GB of RAM.

It's great to see improvements, but there's already been a huge shift to other services and they're not going to be able to get those people back without effectively coopting the things people are already using. Twitter and Spotify is a start, but they need Discord, Twitch and YouTube support too. Mixer and Xbox Live chat isn't going to cut it.

It's true, a lot of people use different services. My friends mostly use Facebook Messenger and I would love to see integration with that. Not even a single friend uses Xbox to chat. Frankly, I think I wasn't even entirely aware that the app allows you to actually talk with people - I thought it was mostly to invite each other :P I don't know how it works from the back-end perspective, but maybe one way to integrate more services would be to have some kind of API that 3rd party companies can use to produce and update their own widgets that you can enable on the overlay. Though Microsoft probably wants to keep everyone under their wings and limit the usage of 3rd party services if they have their own counterparts. Though, to be honest, I don't know if I would call Xbox Chat a true counterpart to any messaging app. Widgets for Facebook Messenger, Skype and other popular software would be great for keeping up contact with people during gaming.

THIS! More integration to other services will definitely help this feature to gain more mainstream use. At least integrate them with Twitch which are large of the user base is. Discord is also a must as more and more gamers use this service more exclusively, at least integrate Discord to Xbox Chat instead. I can see why there will be no YouTube support because Google. Still if they can then they should given that is the biggest video streaming platform for mainstream period. Why not take advantage of that big pie.

Is the Spotify control feature implemented as a plug-in architecture of some sort that can eventually be opened up to other music service apps like Amazon Music or Deezer? If it's hard coded to only support Spotify, that would be disappointing, and also a little strange. I mean, I could see them doing something like that with Groove Music if it were still around, to support their own services. Might not be popular, but I can understand that more than just supporting a feature for a single 3rd party service.

> and also a little strange
I thought the same... buyouts?

Yeah, hopefully they will open an API for other services too. At least they should integrate Groove Music so we can play and control our own tracks, not just on Spotify which is purely streaming service, at least based on the info we have now.

What i can take from this is very good but for a not very American person i actually understand more than the average. which is bad for you. I could not get to the end of even one paragraph without my brain overheating and releasing steam from my ears. you actually get thinner by reading this. what are you writing man? can you even read it yourself. what are those words? are they even real words? come on i'm a beginner at writing and even I write better than you.

ya i dont use game bar for screenshots i sooner do a windows key + w and click screen capture then leave it open behind my game untill i need to crop the image and then post it to my twitter. i dont want a standard photo always. nice to see improvements. but i hope it doesn't slow down game bar.
Windows Central Newsletter
Get the best of Windows Central in in your inbox, every day!
Thank you for signing up to Windows Central. You will receive a verification email shortly.
There was a problem. Please refresh the page and try again.