Windows 10 Mobile testing complete at Vodafone Australia, rollout is still to come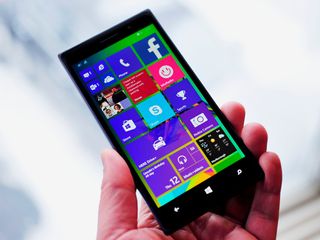 Windows 10 Mobile's official debut as an over-the-air update for older Windows Phones is apparently getting closer. Wireless carrier Vodafone Australia has posted word on its support page that it has actually completed its testing of the Windows 10 Mobile over-the-air update for four older Lumia models,
The phones themselves are the Lumia 640, the Lumia 640 XL, the Lumia 730 and the Lumia 930. As we previously reported, a fifth phone, the Lumia 630, was also in testing for the same upgrade but Vodafone has since removed it from its support page. That same page shows that the carrier is now "awaiting confirmation of rollout schedule", which likely means Microsoft has to sign off on when the update can begin.
While a few overseas carriers have claimed they have begun rolling out Windows 10 Mobile to some devices, there's been no independent confirmation of those reports. It would appear that Microsoft has not yet approved the OS for its over-the-air debut, at least in a wide release, but we expect that to happen literally at any time.
Source: Vodafone Australia (opens in new tab)
Windows Central Newsletter
Get the best of Windows Central in your inbox, every day!
This is getting stupid, seriously.

Yes but when is it getting stupid in India?

I don't knw which carrier blocks india from getting the update :(

Your comment makes no sense, It's OTA update and no carrier in India is responsible for the delay.

Its Microsoft not the carriers delaying it, especially for unlocked phones.

Yeah exactly.. Why the delay then??

I guess either 1) The OS is not ready (according to Microsoft) for a wider rollout yet or 2) the OS OS ready but the firmware isn't 3) Microsoft is just being lazy

As a Lumija 950 user, I can say with great confidence that the OS is nowhere near ready.

If the firmware is not ready then even others cant get it... I dont think thats the excuse.... I dont think they give different firmware to each country...

Im talking about Microsoft releasing the update.. Not carrier.. Since India doesn't have that system..

Probably in 2018 or beyond.

Anyone has that background image?

When it comes to India, THAT'S wen in India.

Hope no more loading screen while opening extras. And background apps restriction.

A few more months for the x2x series hopefully?

As much as I would like to upgrade to W10M, I wish MS completes it and gives us a complete OS, instead of like the half-baked W10 for PCs. Waiting impatiently for my 930.

An os is never finished, you have to release sometime, the earlier you do this the less issues you get in the long term and the quicker you find issues that are actually affecting users. You should really be grateful that Microsoft are working on a system that allows for these sort of releases to occur, just look at how unstable and slow windows 7 is after 6 years.

WIndows 7 slow and unstable? lol

Maybe not slow but it's far from fully polished and stable. Posted via the Windows Central App

What planet are you on? W7 runs great. So does W8.1, for that matter. W10, not so much.

What level of polish do you require...fine flawless mirror polish? Kasumi finish? High gloss? Lol...

Uh, it's completely polished and completely stable. By far the best OS in the last 10 years. What the heck are you smoking?

@aelking, you have to analyze the situation and get views from ppl before talking.

Windows 7 unstable?? Am I seeing things?

In India about 10 years from now.

Hahahahahahahahahahabahahaha

I can't tell anymore whether they are kidding or not... They all sound stupid...

I too waited for a while and finally installed preview;)

Why can't American carriers keep us in the know how?

Today is January 20.....and still there is no sign for update to windows 10 mobile for Lumia 1520......!!! Microsoft what are you waiting for..?

This is called early 2016 i believe. Msft is good at delaying things and annoying ppl.

Releasing an OS not ready for such a large amount of devices would annoy people much, much more. Rushing and quality do not go hand in hand.

They better have it 'fit for duty' when they release it.

I don't think anyone buys Carrier locked phones in lk

In preview there is a heating issue my 930

Mine has plumbing issues.

Hum..waiting for Windows 10

Preform a clean upgrade and hard reset. Most the so called issues go away

No heat? By the time it must get hot, right? How did they achieve this?

when will the update will come in india?
I want windows 10 on lumia 730

Not before *end of February* according to Bouygues Telecom (France), who had initially announced rollout for yesterday and has updated the schedule after having received new information from Microsoft today.

I had few issues in the beginning but after the latest update it's awesome...

What ab India? When it is releasing? I currently use Lumia 730

After Kazakhstan. Borat told me. Honest.

I'm tired of waiting now. Hell with what will happen next.

Hey, i want that background images :*

When in Mongolia? Please respond. I used to ask this on every post.. Mongo mongo Mongoliaaaa!

Microsoft should release in India

Lumia 640XL received WP10 update 2 weeks ago in south africa. CellC network. Not an insider

We all should just wait and when they are satisfied they would do the rollout. For India I am not sure. Lol

Will Lumia 630 be receiving Win 10 ?

World's funniest one liner at least for 1 month.

When in sri Lanka? I want w10 on lumia 730

I know it's ancient but just out of curiosity I'm asking... Will the update come to Lumia 520? Posted via the Windows Central App

It will roll out in the meantime after 930, 830, 640 and 640xl, 730, etc. You may have to wait for at least 2 more months.

Ohmigod! The history repeats itself. I remember it like it was yesterday, when I ordered my Sinclair QL and then...

Considering they are updating one or the other core apps everyday... It wont be too long (I guess). Btw why hasn't .63 been released to slow ring...if they do that then surely we all will get .63 which I read is by far the most stable and optimized.

Hey does that also include the lte version of Lumia 640 xl or just the 3g version

WC plz provide us the link for that background wallpaper.☺

Well there should be a rollout page by region like back with 8.1 and up to Denim, shouldn't that be a blast :p

They dont sell any Windows phones anymore, I have had to change to Optus to get a 950xl

Why Microsoft is not saying any ******g word.. Other carriers are saying test completed . What test the carrier guys are doing apart from *****g test done by Microsoft.... Why is Microsoft not saying any ******g plan... , iOS is going to release 9.3 .. ******g Microsoft is stuck with initial update itself. That too 950 has ******g issues.... Are people in Microsoft working or not.. They just get the salary??..

Let's keep 2020 for safer side hehe

Don't see why the unlocked phones have to have the delay of getting the updates, have UK Lumia 930, 640 XL and 735 which Microsoft could have released the update to however nothing which suggests they are still finalising some last minute fixes.

Can anyone get me that wallpaper?

Is the build 10586.63 available yet for slow ring insiders, anybody received?

MS is afraid of getting their server explode. Thats why they still not release it. Posted via the Windows Central App for Android

Getting closer or too late

In my family we have a 1020, 920 and 620. And none of them will be upgraded to W10.
If W10 is unstable on the 950 with the latest hardware then it it will be a disaster on older phones.
Not to forget about loosing Here apps...The Here apps was one of the biggest reasons I bought a phone with WP in the first place...

It is not a disaster at all. I ran W10 on my older 920 and it was running smooth as butter.... I sold my the phone and so I rolled it back to 8.1 for the new owner. Otherwise would have stayed on W10. My 950XL is this too. Yes it had some quirks now and then, but nothing too serious...

Surprisingly, windows 10 mobile runs better on older devices like the 920, 1020, 640, etc because their firmwares have been perfected. The 950 still has a ways to go in terms of firmware updates and compatibility with the hardware. Some things load a ton faster than my 640 (like looking through storage, file explorer, the new Facebook app) but other things run faster on the 640 like messaging and calls and other day to day stuff that requires synergy between firmware and software

Loosing Here apps? What do you mean by that exactly?

Will my 520 get the update?

If u ask this question to MS people they will tell you to buy a 950 to get win 10

Not in at least 2 months...but yeah you'll get it.

My 950 is running kind of buggy but I'd bet that it's the firmware update that should fix everything. I just wish AT&T would release the damn update already.

I have a 950 running .63 and with the latest firmware update. It far from being "buggy" , its not unstable, in fact I use the device without issue. So for all you whom know better buy yourselves an iphone and stop posting unhelpful comments and all the other sh*t you go on about.

I think some people just enjoy complaining, some just hate MS, some I think may even not be actual W10M users, some people encounter one bug and it's the end of the world.
Im running the .63 build on my old L925 and it's great!!!!

Does w10 update for Lumia 730 supports LED notification?

Rumour rumour getting a little ticked off now!!

For all those coming here to complain...never fear....I'm here to complain about you! LOL