Windows 10 'Patch Tuesday' build 16299.64 now rolling out
Microsoft is now rolling out a new set of Windows 10 patches for November's Patch Tuesday.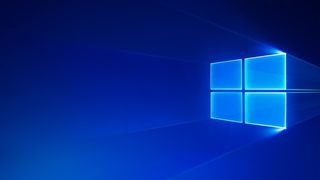 (Image credit: Microsoft)
November's batch of Patch Tuesday updates is now rolling out to Windows 10 users. As per usual, today's updates include quite a few bug fixes and improvements, but no noteworthy features.
For those already running the Fall Creator's Update, today's patches bring the build number up to 16299.64 with update KB4048955 (opens in new tab). This is the first Patch Tuesday update for the Fall Creators Update. Here's a look at the fixes included:
Addressed issue that causes the Mixed Reality Portal to stop responding on launch.
Addressed issue that causes a black screen to appear when you switch between windowed and full-screen modes when playing some Microsoft DirectX games.
Addressed a compatibility issue that occurs when you play back a Game DVR PC recording using Android or iOS devices.
Addressed issue where the functional keys stop working on Microsoft Designer Keyboards.
Addressed issue to ensure that certain USB devices and head-mounted displays (HMD) are enumerated properly after the system wakes up from Connected Standby.
Addressed issue where the virtual smart card doesn't assess the Trusted Platform Module (TPM) vulnerability correctly.
Addressed issue where Get-StorageJob returns nothing when there are storage jobs running on the machine.
Addressed issue where applications based on the Microsoft JET Database Engine (Microsoft Access 2007 and older or non-Microsoft applications) fail when creating or opening Microsoft Excel .xls files. The error message is: "Unexpected error from external database driver (1). (Microsoft JET Database Engine)".
Addressed issue where application tiles are missing from the Start menu. Additionally, applications that the Store app show as installed don't appear on the application list of the Start menu. Computers that have Internet connectivity and upgrade on or after November 14, 2017 will receive this preventative solution and avoid this issue. Machines that lack network connectivity or have already encountered this issue should follow the steps in the Microsoft Answers thread "Missing apps after installing Windows 10 Fall Creators Update". Microsoft will release and document an additional solution in a future release.
Addressed issue where Microsoft Edge cannot create a WARP support process and appears to stop responding for up to 3 seconds during a wait timeout. During the timeout period, users cannot navigate or interact with the requested page.
Security updates to Microsoft Scripting Engine, Microsoft Edge, Microsoft Graphics Component, Windows kernel, Internet Explorer, and Windows Media Player.
Updates are similarly available for prior Windows 10 releases, each with a lengthy list of bug fixes. Windows 10 Mobile users are also getting an update to build 15254.12 (opens in new tab), which contains all of the improvements found in update KB4048954 (opens in new tab). You can find a full list of release notes (opens in new tab) at Microsoft's support site.
Windows Central Newsletter
Get the best of Windows Central in in your inbox, every day!
Dan Thorp-Lancaster is the former Editor-in-Chief of Windows Central. He began working with Windows Central, Android Central, and iMore as a news writer in 2014 and is obsessed with tech of all sorts. You can follow Dan on Twitter @DthorpL and Instagram @heyitsdtl.
It's about time. The first one really didn't fix much of anything. I hope they fixed the bug where Microsoft Edge stops responding for minutes at a time.

Edge needs to be fixed for stability big time

It's nightmare. My Windows 10 mobile running Fall Creators Update downloads these patches every month (including this one!) and the phone is already two years old! My Android friends don't have this problem - they never get patches to download.I've now been told this will happen every month for another two years! Sheesh...

You should be glad. After creators update we are again guinea pigs. My pc went from unbelievable fast to 2014.

Even Lumia 920 still gets updates if updated to FCU.

Recently tried this on 2 L520 it works ok. 1020 i had ran Well, big mistake stopping official upgrade path, bigger mistake blocking official downgrade for old phones. Bad idea leaving people with their old phoned on 2015 release which didn't perform as well as any of the newer releases.

Problem, what a problem, it's great. Android do not much about updates. Be happy Microsoft do something for you.

This patch stopped my hotspot working, 950xl

This update ... didn't launch for phones yet? At least not on FCU.

15254.12 is out for Mobile!

Same issue in here. Lumia 950.

Same, Lumia 950 on 3. Just gets stuck on 'Connecting...' on the Quick Actions. Is hotspot working for anyone on this latest build? 10.0.15254.12

Same here on 950xl, production ring. Support has not replied to me on hub yet. Had to switch back to my 1520 until this bad patch is patched.

Wish someone from msft or even WC would come on and admit this patch has killed our hotspots. It merits a whole article.

same problem for me, lumia 950xl, italian. Now i perform a hard reset with recovery tools. First build work properly, now i update to recent build.

Yes, but don't install Tuesday's patch again or hotspot will break again, surely?

I'd love to know why the update states it's for amd64 based systems though

amd64 is the official name of the x64 instruction set, so it's amd64 code regardless of the CPU manufacturer.
Microsoft uses "amd64-based" and "x64-based" names interchangeably. So it just means it's the build for the x64 version of the OS. Windows Update automatically selects the appropriate one, but x86 and probably arm64 versions of the same patch exists for corresponding 32-bit and WoA versions of the OS.

Off topic: Is there any point in staying in any Insider Preview ring on phones today if you already have FCU?

Messed up all my display settings everything is just dark now....damn

I can't even install it on PC. KB4048955 entered a crazy loop where it just downloads, installs, reboots, fails, rolls back then repeat.
And I was hoping I'd finally have a fix for the random black screen issues they introduced in 1709. Bleh

I have the same problem, I even tried downloading the delta update itself. I also tried trunning the troubleshooter for Windows Update which initially could repair some stuff but it still failed. Now it is telling me that the windows update database is corrupt... By looking in the update history, KB4048955 is actually installed but Windows update still thinks it has to install it again. And it also wrongly thinks that my system is amd-64 based, which it isn't!

I guess for Win10 mobile it is just changing the extension number from .1 to .12!
Wow! That is .02 difference!

No, it's a .11 difference. These are build numbers, not integral numbers.

Yea, my gaming laptop came in and I was excited, until I realized that I couldn't play anything in full screen without VSync on or the full screen Enhancements in Windows 10 on. It would just be a black screen. Finally, I can turn all their crap off and play full screen without VSync. Ruined my "new PC excitement," but at least they fixed it... Weeks later.

Does anyone have high RAM usage in Browsers in FCU?
Ever since I updated to RS3, all internet browsers. use more than 3 times the RAM. For example, if I open 7 tabs, a few of these tabs are videos, RAM would be less than 500mb before, whereas now it goes up to 1.9gb.

Noticed this too with Edge and Vivaldi browsers. Nowadays memory consumption is always +1 gb. No idea what is going on since FCU. Total ram is 16gb

I've seen it with Firefox and opera along with the 2 you used. Performance is laggy/choppy as well. I have to use "best performance" or "bitsum highest performance" to make the pc work smoother. I have a 6700hq cpu. They need a better/bigger update than today's.

Installed on my 950 running well no issues.

I've had it with windows! I'm buying Apple.

I've got FCU running on my CHUWI tablet with an Atom x5 processor. This patch Tuesday for FCU really improved speed for low power processors, at least for that Atom x5 or is it related to the Intel HD graphics built into it. Anyway, good performance improvement today on my tablet.

"Addressed issue where the functional keys stop working on Microsoft Designer Keyboards." Welp, I bought the Microsoft Designer Keyboard/Mouse combo like a month ago, and I was so infuriatingly frustrated with how the function keys always stopped working after a few mintues that I bought a Microsoft Modern Keybaord w/Fingerprint ID and Surface Mouse combo instead. It literally arrives on Patch Tuesday and I got it set-up before installing the update. I'm happy they fixed the issue, and this new keyboard and mouse set-up definitely feels more premium, but if I had known they were about to fix it, I would've just stuck with it (And saved some $$). I honestly thought the Designer Keyboard was great. Not full width, which is a bit of a bummer, but it had a sleek and clever design and the keys were an absolute pleasure to type on. I was just going completely bonkers constantly having to re-pair the damn thing just to get the function keys to work. Oh well, too late now, I'm just glad those who are still using the Designer Keyboard or will be using one one-day will now have a MUCH less infuritating experience!

FCU has made my PC super slow, game freezes a lot & Edge.... What can I say about this crap?
Windows Central Newsletter
Thank you for signing up to Windows Central. You will receive a verification email shortly.
There was a problem. Please refresh the page and try again.