Windows 10 reportedly used on about 180 million PCs, 18 million Xbox Ones, over 1 million phones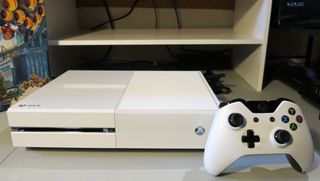 Earlier this week, Microsoft announced that Windows 10 has been installed and used on over 200 million devices. Now a new, but unconfirmed, report has broken down just what devices are a part of those numbers.
ZDNet's Mary Jo Foley, speaking as part of the latest episode of the Windows Weekly podcast, stated one of her sources claimed that of that 200 million Windows 10 devices, around 180 million of those installs are on the PC side. About 18 million of those installs were for the Xbox One, as part of last fall's New Xbox One Experience update. Finally about "one million plus" of those installs were for smartphones under Windows 10 Mobile.
Foley did offer the caveat that she was unable to verify what her inside source told her, but the breakdown of Windows 10 numbers does seem plausible. Microsoft has confirmed to Foley that 200 million number for Windows 10 represents active operating systems (ones that are actually working) over the last 28 days.
Source: Windows Weekly
Windows Central Newsletter
Get the best of Windows Central in your inbox, every day!
Office for the xbox one? :P After all it runs Windows 10 right, so one box is all you need :P. Joking aside, the numbers do seem plausible.

Only thing though I'd have to be pretty gimped to keep the console secure

Lol, I was joking. I wouldn't want to deal with a/v and firewalls on x1's as well.

What im referring to is the advanced stuff you can/could do with applications like excel/VB that could be used maliciously. Though their 3rd party add-ons downloaded outside office online could still hold inherent risks

A million on W10M is pretty impressive.

I test it on my Lumia 640 and so far it's blazing fast, so I can see why so many phones run it.

I don't think insider's phones count. It'd be just the 950, xl and 550.

They've sold a million new phones already?

I highly doubt they've sold 1 million already, with no marketing and virtually no carrier support it's a difficult sell. We know there are like 5 million Windows Insiders but most of those will be for desktop. However, I would say mobile numbers are closer to 2 million.

Im have used W10M as daily driver for months now! On my Lumia 520.

How is it?
I'm 'scared' to use it- cos battery life on previous builds were horrible & had to soft reset multiple times a day.

If you're asking about the 520, I advise against installing it. My tester Lumia 520 hasn't been able to install .29 yet because .11 is so slow. Of course, that's just my experience with it.

Agreed. I have 2 520s and had 8.1 on one and 10 on the other. The 520 with 8.1 is faster in every metric: booting, shutting down, loading apps, installing/uninstalling, etc. The 635 runs 10 better than the 520 due to its improved processor, but it still performs more quickly with 8.1. The 640 is the cut-off; it actually performs better with 10 than 8.1 for the most part. Since the 635 and 640 have very similar processors, I attribute this improved performance to the 1GB of RAM - that seems to make the biggest difference once you have a powerful enough processor. So I have 8.1 on the 520s and gave those to my nephews and gave my little sister the 635 with 8.1 as well. My wife has the 640 with 10 and an iPhone 5C (work phone) and I have the Icon with 10, iPhone 6S Plus and Nexus 6P (I am a developer so I need all 3 O/S environements).

Agree with the RAM & processor comparisons, I figured that out one time when I decided to play Subway Surfers on a friend's phone (535) it didn't take long to load at all meanwhile on my 520 it took some time. Anyway I'll be switching up to a 640XL next month :) Your device list is tight!

Lumia 950 user here. Windows 10 is a breath of fresh air - much more refined UI. If you're used to W10 on the desktop, this is the same experience but smaller. It's wonderfully consistent. Unfortunately there is still the odd bug here and there, but nothing particularly upsetting. Of course, the 950 is a very fast phone, so YMMV on an older device.

Carrier issues only in the USA. Everywhere else is fine afaik

Well on EE in the UK I can't get the 950XL direct, and I don't count Carphone Warehouse even if they offer it on EE.

No problems getting any of the 950's in Denmark no matter which carrier or warehouse.

mbrdev, get the 950 SIM free from Amazon via O2. simple Battery life on my 950 is the same as my iPhone 6s, 2 days on a single charge.

950 works great on all carriers here in New Zealand, but none of them are selling it. I had to import mine.

Am a fellow kiwi looking at upgrading from a 1020 - any recomendations on who to buy through?

The mobile TP is sperate from the PC TP. The Insider preview users are not counted in this figure. I have no source other than I'm a TP users and the last time i check was about 4 million TP users of windows 10 mobile. So the 1 million window 10 mobile is very plausible for sold units.

If 7% of the windows phone marketshare are on windows 10 mobile... Then it should be alot more than 1 million

It's possible that it's sold Windows 10 Mobile devices which is even more impressive.

I'm pretty sure there's closer to seven million Insiders now.

The article states "active" users.

Even though its active users but 7% or more of windows phones are running windows 10 which should be around 5 million device running windows insider preview builds

The blackberry priv has sold 700K and WIndows phones always sell more than Blackberry phones. If you check google trends the 950 is way more popular than the Priv. Microsoft has also has trouble keeping the 950 xl in stock.There was pend up demand for a global released high end windows phone.

You make a point. I would also throw out Mozo. I have no clue about how much accessories sell. But the fact that they can't keep the 950/xl cases in stock is pretty telling

But Windows Phones never outsell Android phones, which the Priv is. All the carriers in the US are also picking it up while they continue to ignore the 950. I would be surprised if they sold more than a couple hundred thousand. Posted via the Windows Central App for Android

Blackberrys market shared declined faster than iOS and WP on the last report. With only Android growing. (Which amazes me, as I think Android blows chunks :) )

Lol though some of their unique apps like their bbos version of timmyme has NFC that the Android version wont

The USA is not the world, you do know that right? In some countries Lumia does get carrier support :)

I would about guarantee they include insider installs. Why not, it makes look better and it is an install. If oyu consider that 1M mobile includes insider that makes 950/950xl numbersd pretty low.

It clearly is not including Insider numbers. Read all of the posts above you before you go making guarantees.

It's a nice start and have seen a few new apps starting to surface. Microsoft need to keep the momentum, which thus far they seem to be doing.

Let's see if Snapchat takes notice.

Has considerably slowed down the performance of my 1020. Lag city. Hope they fix that.

My 1020 was slow to show text messages and slow to reply to them when I installed Windows 10 Mobile on it. The battery also got very hot when playing too many videos. One area of improvement for me was browsing. Edge made browsing way better on my 1020. Unfortunately, I use my phone for work and I needed a better experience so I traded it in for a 950. Ironically, the 1020 started performing much better the day I went to trade it in! LOL Microsoft store gave me some money for the old phone and I was able to activate the 950 for free. AT&T store above the Microsoft Store moved my number to the smaller SIM for free. Winning!!

And those numbers are only going to go higher. Especially when people on the fence realize the free first year update term is about to expire.

This needs yo be promoted,because it will go up!

Satya can now relax and smoke a joint now

If he does that all progress will be lost, considering the second you relax in the tech world you are left years behind.

He can relax after work, with a massive biffta.

The plan for one OS for all devices was made way before Nadella became CEO. If anything, he is responsible for slowing the growth of Windows 10.

HAHAHAHAHAHAHAHAHAHAHAHAHAHAHA no.

10586.63 is fast as hell on my 640 XL, based on the comparison to my 950 running 10586.29. Can't wait to get the latest on my 950 since it runs so well on my midrange

Did you notice that the lockscreen delay is fixed? Because I did on my 640.

It's better on my L928, but not gone. .63 is definitely more responsive and loading...free. Skye+Messaging App is still resuming and Viber still takes a half minute to exit from suspended. In fact its better to kill it and reopen it.

well the thing about kill and reopn might be app problems too since they are not developed for winodws 10 :P
but they did say that this update brings a lot of fixes across devices too so i think it will respond much better next update and oh god battery life is so good :D

990.000 of those Windows Phones are still in warehouses in the retail channel

The article said "active".

Nope, these are active ones only based on telemetry. Not active as in activated on first boot up but active as in actively used.

It said that "active" meant used in the past 28 days. So mine would count, even though I only used it once in the past 28 days. I turned it on long enough to update to the latest build and try it for a few minutes. Now it's off and in a drawer again. Posted from my Moto X Pure Edition via the Windows Central App for Android

Laura, which phone are you running 10 on? My son has the Moto X, nice phone. But I'd take my iPhone 6s, or Lumia 950 over it - anytime. What is it that makes you go back to the Moto? (just genuinely curious, as I think Android is messy compared to the higher quality pair of iOS and WP) My mum for example went back to Samsung from Lumia, as the Lumia got hot and made her ear warm :/ (I facepalmed obviously). What was your driver?

Which device Laura? It seems this is referring to retail devices, not insider installs.
If it is a 950 why haven't you used it at all? Seems strange to buy a new device and leave it in a drawer. Even worse, try it out for only a few minutes. It would take me much longer to test out the iris scanner alone, not to mention the camera and Continuum.
Not saying this is you, but I think lots of people give up too soon when they don't find one app or "test" a device in store by swiping left, then right on the home screen, scrolling through a list, then reading the build number. I'm talking Windows, iOS, android, etc

Weak Troll, I've seen better....

Only 990? That's not so bad. 990,000 would be much worse. ​Sigh, you people try so hard.

In some parts of the world that decimal point actually serves as our comma Zachary Boddy. Yeah I know, it's way different and confusing.

Can we just go ahead and call windows 10 a success. Yes, we can all agree that there are still some issues/features to be ironed out, but this OS is boss. Just walked out of a best buy and the surface book is the truth! Posted via.........deez nutz!!!!!!

Not yet, lets not get complacent...

Lol yeah depending on the site you frequent edge is worthless since it lacks backward compatibility coding

If you really must visit sites that only support IE and not Firefox or Chrome, then just use IE.

I agree, it's fantastic software that they've made, but since it's still new, I think we can all agree that overall it, esp. Mobile, is rough around the edges. But I think it's the best Windows yet, up there with Windows 7. Just my two cents :)

Alot of ironing out to do, but the OS rocks. Edge is the thorn in the side right now.

At the end of this year when Windows is on 500M PCs, 50M+ Windows phones & 30M Xboxes It will be almost impossible for IOS/android developers to continue to ignore the platform.

"Almost". They will find a way.

1 million mobile seems high at first blush, but considering there are over 1 billion smartphones (according to a quick Bing search), it seems plausible. I was not super happy with my 950 at first, but it gets better with every new build. It's pretty smooth now.

Yes, I give it 6 months and see if it's up to par on performance, I still have a few issues but it's better, Def lov the features

So the xbox one sold significantly less than 1M units over black Friday AND Christmas... WORLDWIDE? I don't think it could actually be that low -_-

Those aren't sales being reported.

I estimate total XB1 north of 20million...yeah, I know thats not specific....

Nah I think they said below 20 million. And 34 million for ps4, it has outsold the Xbox one 2-1 so far.

I wouldn't say 2-1. Xbox One has had some major victories.

Nice. However her info says otherwise. It's not my opinion nor is it my believe it's what mary Jo Foley and Paul said based on reports.

1mill windows 10 mobile..wow!!!

There are more Windows 10 Mobile users than I expected.

Situation is unconfirmed for xbox one. Many believe cause of the strong holidays the total is over 20 mill. But again, MS isn't releasing numbers at all so we can speculate all we want.

If 7% of the windows phone marketshare are on windows 10 mobile... Then it should be alot more than 1 million

It might not be Windows Insider devices and only sold devices which is more impressive.

There are 50-60M Windows phones in use, so this must be sales of Win 10 mobile devices.

18mill. consoles not bad but still isn't gonna push me to use edge as it is I rarely use xbox ie in the 1st place

And office viewer for Xbox one would be nice, for docs on OneDrive....

There should be more windows 10 mosible for business users discussing continuum

And many more millions people in debt :)

If these stats are true,,the next question (on the mobile side) would be "how many of those 1million are insiders and how many are 550, 950 and 950xl owners"?

And yet, even when devs pointed to there not being enough users to make apps, they still aren't coming the way they should. Most just have their head up the robot or fruits rear end.

They ABSOLUTELY should NOT count the Xbox One devices. WE HAD NO CHOICE BUT TO INSTALL NXOE!!!!! If we had been given a CHOICE, my wife and I would NEVER have installed it. As a result, it completely ruined it for us and we disconnected it and have shoved it in storage. It is completely disingenuous to include the Xbox number. Microsoft is just flat dishonest.

Well, aren't you a bundle of joy and happiness...

You keep being bitter and spouting BS every time the Xbox One is mentioned. Just go back to your cave... No one wants to hear your piles of drivel.

Oh, no he's spouting BS no matter what the topic is.

Was it a compulsory update for Xbox?

Dude just go away. You get proven wrong just about every time you open your stupid mouth. It doesn't matter if you're forced or not, it's on there. The fact that they report seperate numbers makes it more honest so people can see exactly how it breaks down. Just sell your Xbox and your Lumia and go buy stuff that does what you want. Grow up.

Wow your a tool. You put your Xbox One in a closet because it got W10? Okay so lets just say you HATE the new update (which works great), fine but games still play perfectly. So your bull **** comments clearly sound like a Sony fan boy. If your not and are being truthful about how you behave, then your truly an idiot and I feel sorry for you.

It would be nice if Microsoft releases these numbers officially.

It's sad that only a million user of windows 10 mobile

Yes it is funny, everybody is superimpressed but I had kinda your reaction as well; pretty sad number actually. I mean don't get me wrong, I love my 950, but I really would have thought (or actually hoped) there would be more transfers from other platforms.

How are we suppose to install Windows 10 Mobile on our non-950's? With that even more half ass insider preview? No thanks.

uuuhh, insiders are on the same build as the 950's, and you can go slow ring so you don't get such an advanced version.

Insiders not the whole public, and i suppose with the add of the new lumias. Am impressed

I am glad that so many uses windows 10 for phones, but at the same time I at shame.. Windows 10 for phones is FAR the most buggy system I have ever encountered

Anyone using windows 10 mobile on a Lumia 920? Being honest, I'm considering installing it on my device but I'm not really sure... Should I wait or not?

It's way better then windows 8.1, but altso faaaar way more buggy...

180 Million Computers is still a large number of users of this OS. Enough in fact to cause many developers to make Universal Apps for the GROWING NUMBER of Windows 10 operated Desktop, Laptop/Ultrabook and Windows Tablets/Hybrids. Each of these devices will have a Windows 10 App store.There is Money to be made selling Apps in the Windows 10 Apps store. Developers like money so they will make the Apps to sell in the Windows 10 store

It's all about W10 devices

I update my windows 8.1 environment in one or two years.
Don't care paying for it then :) Everyone saying windows 10 is free. It's not free, you pay with your windows 7 , 8.1 whatever licence. Posted via the Windows Central App for Android

@huunheyshark: It is free on that you don't pay for an upgrade licence

Does that one million phones include devices on the technical preview? Because that seems rather low to me as almost 10% of WP devices are on W10M... Would sound more logical that they sold 1 million Lumia550/950/950xl's

I don't think they're counting the insiders which is a major victory

I'm considering to install the latest build on my L640... Should I wait or not?

I've been using Windows 10 on my L640 since build 10512 and it's been running like a charm since build 10572, so if you're worried about battery life, performance and stability, you don't need to, from my experience.

Do it! Just as long as it's a test phone.

Didn't they already say in their 200m statistics that this doesn't include the Xbox One Win 10 update?