Review: New Xbox One Experience - change for the better?
The New Xbox One Experience has landed, all set to change the way we use the Xbox One forever.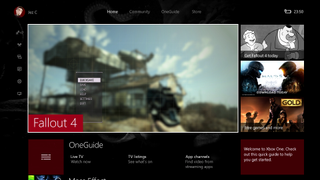 (Image credit: Windows Central)
The New Xbox One Experience (NXOE for short) has been in preview for several weeks, initially to a subset of opt-in Xbox users, before gradually rolling out to everyone enrolled in the Preview Program. On November 12th, Microsoft unleashed NXOE to the general public, bringing with it some radical changes.
We know all about the signature features - the new guide menu, backwards compatibility and Windows 10, but is change always for the better?
The road to NXOE
In my recent interview with the Xbox engineering team lead, Mike Ybarra, he mentioned that Microsoft considers the NXOE to be, in part, a re-launch for the Xbox One. It certainly feels that way. The launch Xbox One was bundled with Kinect, inflating the price more than $100 above that of its primary competitor. The UI was heavily designed with Kinect in mind, featuring large tiles to help aim motion gestures, and certain system functions were unintuitive to access unless you were using Kinect's voice commands.
After the Xbox One's well-documented rocky launch, Phil Spencer was appointed to lead the Xbox division. He kickstarted a lengthy campaign to reposition the Xbox brand in the wider consumer psyche, as it had taken a battering from both fans and the media for its restrictions on used game sales and its always-connected internet requirement. As such, the Xbox brand's current strategy is to vacuum up customer feedback, and then deliver on it.
The Xbox One has received near-monthly feature updates since Phil Spencer took the reins, guided by UserVoice and Preview Program feedback. Ultimately, the New Xbox One Experience should be the culmination of those fan-oriented design goals, improving on every aspect of the OS. In tech, we know that such vast revamps often come with growing pains at best, and bugs at worst. Let's find out how much Microsoft has gotten right so far.
NXOE Features Overview
If anything typifies the NXOE's tendency towards fan feedback, it's the backwards compatible Xbox 360 emulator now embedded within the Xbox One. Phil Spencer himself conceded that the Xbox team wasn't sure if backwards compatibility with Xbox 360 was even possible, but they somehow managed to pull it off regardless. It was among the most highly requested features, but I doubt many people who were voting for it ever expected it to become a reality.
Beyond backwards compatibility, here's an overview of what NXOE newcomers can expect:
Radical redesign, virtually every menu has undergone a refresh
New guide, double-tap the Xbox button to instantly access various features
OneGuide merged with the TV app
100+ Xbox 360 backwards compatible titles
Built on Windows 10, laying the groundwork for Universal apps and Cortana
Kinect's physical dashboard gestures have gotten removed
New game hubs will allow developers to interact directly with Xbox Live users who follow their games
New storefronts
The Xbox team put UI speed and quick access as top design priorities
Speed, navigation, and that new guide
Much has been said about how much the dashboard has improved regarding speed. Not only has speed increased as a result of technical improvements to the OS, but there's been a sweeping pass on intuitiveness at a design level. The tip of this usability spear is the new guide, which will radically alter the way you interact with your Xbox One.
The new guide provides instant access to practically every important function on the Xbox One, neatly presented in a columnar left-aligned menu. Accessing the new guide is as easy as double tapping the Xbox button on your controller, or saying "Xbox, show guide" with Kinect.
The outer column on the right lists each menu item. From top to bottom, the guide gives you access to profiles currently available for sign in, your friends list, your party, messages, notifications, quick access to the settings app and power functions, and also app snapping.
Various frequently used functions on the previous dashboard were somewhat of a chore to access. Using friend invites as an example, previously you'd have to switch to the Friends app to invite. You could do this either by using Kinect's voice command or by manually minimizing your game. The Friends app would then slowly load, giving you access to your entire friends list, after which you'd need yet another context menu to finally invite them. Microsoft made social functions easier to accomplish over time with new updates, adding a rudimentary Xbox 360-like guide that snapped apps for friends and messaging. The problem is, app snapping itself has been far from snappy in the past, making it the last place I'd want to access important usability functions.
In the new guide, inviting a friend to a party is as simple as navigating to the friends tab in the guide, highlighting them and pressing X. You can also access it by saying "Xbox, show guide" if you're a Kinect user, with the voice commands displayed on-screen in green. Older voice commands like "Xbox, go to friends" take you to the tab in the new guide instead, rather than interrupting your game to load up a separate app.
The NXOE guide loads up near-instantly and seems unhindered even during graphically intensive moments in games. Speaking of intensive games, I'm pretty pleased to report that graphically complex games no longer seem to cause the dashboard to drag either. Sure, there's a very slight delay when you minimize a game and try to push it by rapidly switching tabs, but, when compared to the previous dashboard, the improvement is unquestionable.
Dashboard revamped
While we've sadly lost Microsoft's futuristic physical Kinect gestures for dashboard navigation, we've gained a lot of features in its place. Microsoft has redesigned the dashboard itself, swapping some features around in the process. Pins now present at the bottom of the main screen, and you can jump between the main tile and the pins by pulling the right trigger and left trigger respectively. In between the main tile and your pins are the four most recently used apps and games.
These recent apps can also display contextual shortcut links. For games, they provide a quick link to your game DVR captures, in addition to their unique game hubs. OneGuide will allow you to quickly access live TV, view TV listings or link to your app channels, and so on. Since you have no control over what apps and games appear in the recent list, the contextual portion of them isn't as useful as it could be - it'd be nice if you could pin certain apps there as well.
New community tab
Beyond the main screen, the activity feed, previously in the Friends app, has been given its own tab. The new community section allows you to post status updates and view the latest content shared by your friends. The activity feed is a potentially nice feature, but because certain games still take clips automatically, my feed is often a spam of content nobody actually intended to share.
The ingredients of a social-gaming revolution are present within the community tab, and the Windows 10 Xbox app as well, but it's not quite there yet. A Facebook-like algorithm might help elevate the activity feed in the future, bunching achievement spam into single posts that display a total score achieved by your friend over a recent period, per game, or creating mini-galleries of screenshots. A more considered approach to the way content is displayed might serve a greater purpose than simply showing everything in an endless list.
I think Microsoft should surface clips and screenshots that people actually intended to share, stemming the tide of automatically generated content, which evidently, doesn't inspire people to engage. Perhaps it's not Microsoft's intention to make it a true "social" experience, but if the components are there, it might be worth exploring in more depth.
OneGuide, entertainment and store refresh
Beyond community is the new OneGuide segment, which is crammed with curated entertainment content. It displays trending TV as per your region, and app channels from prominent entertainment apps (although, no Netflix as of writing). You can favourite channels, effectively pinning them to the OneGuide. I added a channel that shows new movies and tv shows added to Microsoft's Film & TV store - you can also do the same for Amazon Prime or Crunchyroll. The current app channel offering seems a little thin as of writing. It'd be nice to be able to favorite specific YouTube channels or Twitch streamers rather than rely on their respective curated lists, but that could be down to the content platform providers rather than Microsoft.
The entertainment apps themselves function exactly as they did before, although that could change now that the Xbox supports Microsoft's Universal Windows Platform, allowing developers to build one app for Windows, and then push it across Xbox, Mobile and even HoloLens with a single code base. The OneGuide app, however, is a little different.
Previously, OneGuide was an OS-level menu, accessible by pressing the X button. Now, OneGuide is an app, merged with the previous TV app, and you'll have to issue a voice command or navigate to the OneGuide tab to open it.
Tapping X will minimize the live feed to bring up your TV listings. You can navigate to your favourites and app channels using your controller's menu button. You can use voice commands to navigate OneGuide as well, saying "Xbox, show menu" to open the hamburger menu instead. OneGuide is a little basic-looking, but it's highly functional, and should serve those of you who use your Xbox for TV augmentation well.
Beyond live TV, Microsoft has revamped the way we'll purchase entertainment, music and even games, with an expandable store tab on the dashboard. The new storefronts display curated content in huge banners at the top and provide quick-lists to the latest releases, special offers, and highest rated content. Whether you're in the game store, the TV and film store, or the music store, each storefront has a "browse all" button, which takes you into a separate app for each store. The game store app has dedicated sections to add-ons, subscriptions, code redemption, and of course, games - split into rows by type.
Film & TV and Groove Music remain unchanged for now, but the new game store app makes it easier to find new content, although a section of backwards compatible Xbox 360 games would be nice for a future update.
The app that stores your games remains unchanged in this update, which is a tad disappointing. As our game libraries balloon in size, a more intuitive way to sort and jump through the games you own will become increasingly necessary. Games that you own, but remain uninstalled, display in a huge list to the far right of the installed list.
Problematically, you cannot hide demos, betas and other items you may have no interest in downloading again, making it a bit of a mess. Mike Ybarra recently acknowledged the need for improvement there, so fingers crossed that it comes sooner rather than later.
The future, shaped by us
While some features have gotten removed, such as controller IR tracking and physical Kinect gesture navigation, the overall usability of the dashboard has vastly improved. The new guide provides quick access to every essential Xbox One function, the dashboard no longer struggles while an intensive game is active and minimized, and the new store sections display far more content.
The most exciting thing about NXOE is that this is only the beginning. The Xbox One now runs on Windows 10 and is fully compatible with the Universal Windows Platform. As an example, the new Avatars app in the NXOE is the same as the app for Windows 10. I discovered in my interview with Mike Ybarra that Microsoft is working to flesh out the details when it comes to opening the Xbox One up to the Windows 10 store - Twitter, Facebook, and Office all have universal Windows apps either available or in development.
We know that Cortana is coming in the new year, we know that mouse support is on the cards, we know that background music is a high priority feature for development. We also know that Microsoft has "two or three" backwards compatibility-tier features in development for 2016. And of course, Microsoft still encourages us to send feedback via UserVoice.
The New Xbox One Experience represents a solid foundation. Now that the Xbox One has finally joined the Windows 10 device family, the next 12 months are going to be really interesting.
Get the Windows Central Newsletter
All the latest news, reviews, and guides for Windows and Xbox diehards.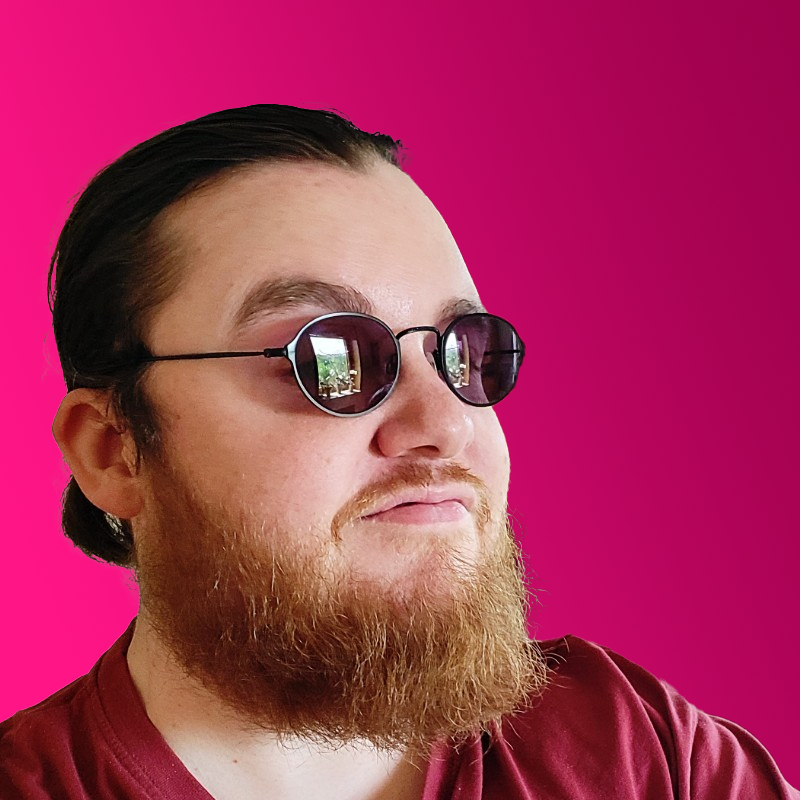 Jez Corden a Managing Editor at Windows Central, focusing primarily on all things Xbox and gaming. Jez is known for breaking exclusive news and analysis as relates to the Microsoft ecosystem while being powered by caffeine. Follow on Twitter @JezCorden and listen to his Xbox Two podcast, all about, you guessed it, Xbox!