Windows Central turns nine years old today!
Time sure does pass quickly when you're kicking ass. Case in point: Windows Central turns nine years old today, but we don't feel a day over … three?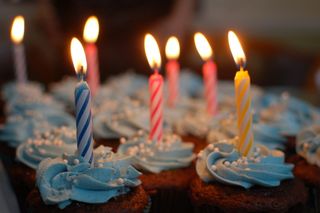 In the context of human years, nine isn't a big number. Nine-year-old people are still "kids" to most of us except, well, nine-year-old people. But nine years in the blog world? That's an eternity. Today's blogs don't even really resemble blogs from 2009 — the web doesn't look like the web of nine years ago, either. Take a look at our very first post, from January 3, 2009, when the site was called "WMExperts.com," for "Windows Mobile Experts:"
Now take a look at our end of year "best of Windows" roundup:
Windows Central best of 2017
A little bit different, huh?
Our site has since undergone all kinds of changes, including other name tweaks, such as "Windows Phone Central," but today we proudly bear the plain ol' moniker "Windows Central." We're (much) better looking than ever, thanks to the hard work of tech and design teams. And even though I personally only joined Windows Central a year ago, I've been a Mobile Nations reader for a decade, and I remember the early days of Windows Central well.
Anyway, we could go on (and on) and get more nostalgic, but nobody wants that. We're grateful to have made it this far — that's not an easy thing to do in the modern blog world. And we're thankful to all of you who read our site, whether you joined us nine years ago, in 2009, or nine seconds ago.
We look forward to nine more years of kicking ass in the wonderful world of Windows. And we hope you'll stick around for the ride.
Get the Windows Central Newsletter
All the latest news, reviews, and guides for Windows and Xbox diehards.
Al Sacco is content director of Future PLC's Mobile Technology Vertical, which includes AndroidCentral.com, iMore.com and WindowsCentral.com. He is a veteran reporter, writer, reviewer and editor who has professionally covered and evaluated IT and mobile technology, and countless associated gadgets and accessories, for more than a decade. You can keep up with Al on Twitter and Instagram.