Windows Media Center gets laid to rest, won't appear in Windows 10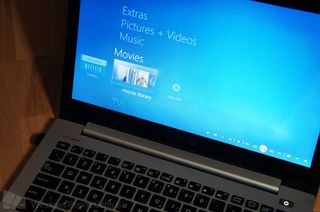 While development had stopped for Windows Media Center back in 2009, users were holding hope that it may make a comeback in Windows 10. Microsoft confirmed to ZDNet that Windows Media Center is indeed finished, and users who upgrade to Windows 10 will no longer see it. With Windows 8, Microsoft offered an add-in which brought the service to the users, and many hoped that we would see a last minute announcement with something similar for Windows 10.
While it shouldn't come as a huge surprise, some will still be disappointed by the news. Microsoft is doing some really amazing things with Windows 10, but Windows Media Center will not be one of them.
Source: ZDNet
Jared started off writing about mobile phones back when BlackBerry ruled the market, and Windows Mobile was kinda cool. Now, with a family, mortgage and other responsibilities he has no choice but to look for the best deals, and he's here to share them with you.
Does that mean you'll lose it if you upgrade to 10?

Yes you will definately lose it as its not a part of any upgrade package under Win 10. Time to sing "Late Goodbye".

Appears that way. Color me disappointed, but definitely not surprised. The writing's been on the wall for years. It hasn't been supported in years, but there is no alternative for people who use its DVR capabilities as well as CableCARD.

Well fiji was the last. & with service providers going out their way discouraging users from using tv tuners, add-on development largely gone, & OEMs like silicondust moving to dlna, plus the emergence of widi(Miracat)

At least until the HDHomeRun PRIME XBox One app is finished... I don't work for that company and there have been no official announcements... just reading between the lines one some of the stuff they are doing.

I don't have Prime so I am hoping for one that supports my dual.

Looking good: http://www.kickstarter.com/projects/1275320038/hdhomerun-dvr-the-dvr-re-imagined

I suspect it will continue to work though.

Microsoft is continuing with Media Center, they just now call it Xbox One. In 12 months time there are so many feature that were added, and looking forward to all that arrive as monthly updates during Win 10.

Let me know when the XBox One can record from my triple carble card tuner and play back the shows on my PC and XBox.

Wtf....just yesterday I purchased it....

Life is full of twists and turns and Windows 10 is one of it. ;)

I want to swear at Microsoft but this is a respectable site

Correct me if I'm wrong but MS gives you time to return your purchase.

I'm sure it will continue to work. If you download it again.

Since it's not supported by MS, where would you download it from?

There is no download for MC in Windows 10, Media Center is not compatible with 10 at all.

Me too. Just spent$150 on a Hauppauge WinTV hvr-2225 tuner. And $200 on Windows 8.1 and another$9.99 on the WMC add-on.

You waaay overpaid if you spent $200 on Windows 8.1

I find it hard to believe you. If you buy retail/OEM 8.1Pro, it already has Media center on it. The version that you needed to buy the $10 Media Center add on were for the versions shipped pre-installed on hardware. So.. I don't believe you.

Nope. Gotta buy Pro and then the $9.99 media center pack. I've bought two copies for my PC and Surface Pro.
So $210 is accurate.

Yup that is true I have 6 PCs at home and the house resolves around Windows media centre so I'm not upgrading. Makes me sad because I want too but media center is only thing I run on three of then

Just download beautiful and free Media Portal which is great substitution for WMC. Way better, lot of plugins and extensions. You can use same remote control used for WMC, including famous green button.

Media Portal is really no replacement for WMC.

team-mediaportal is working hard on getting MediaPortal2 beta out this year. Basically the current weekly builds are already working, and some say the MP2 server side is the most stable software they have ever seen. I'm currently also a WMC user on Win 8.1, but since I feared the WMC would not be a part of W10, I joined the MP2 development team to get an good or even better substitution to WMC. On my 1st contact with MP1 a couple of years ago I also was thinking it can not compete with WMC, but in fact all you need to do is selecting the skin you like, add some plugins you need, and you have way more functionality than WMC.

Unless you really need that cablecard support, sure. Otherwise, most of the free HTPC software are better than Media Center now since MC has been mothballed from like 5 years ago, which is a long time for software development and the free alternatives to catch up. Disclaimer: WMC user since 2005

Cablecard support is exactly what I want and the only reason I still have WMC now.

Interesting. I'll hand check it out. Thanks for the tip

I started with Windows XP Media Center Edition in 2005, and upgraded to a new media PC in 2008, then put Win 7 on it when it came out, and later Win 8 and then 8.1, all with Media Center. This is disappointing news. I guess this PC won't be getting any more upgrades. :-/

Had to ask, how many of you actually used this? Because I never have.

I used it a couple of times.. in 2010.

I use it every day, as a full blown DVR....

Using it everyday since 2005.. With Xbox 360 extender... heh even remember the dedicated extenders like Linksys for the XP MC.. Way back.. WMC is still better than most cable boxes software junk..

I have used it many times, it's way nicer to watch DVDs with Windows Media Center instead of Windows Media Player

What is a "DVDs"? Sounds fun. Can I use it on my Surface or my phone? Where do I get it? Can I download it from Xbox Video? I want a DVDs!!!

stop. there are plenty of benefits to physical copies. many people, including myself, still purchase them. this may not impact you, but it does others. try to be a little less cynical. thanks!

Physical media is king. Those that buy downloads are fools. Of course, many people just steal digital copies, but that is immoral.

1s and 0s on a disk are the same as 1s and 0s on a hard drive. Both are physical media.

Since you're busting my balls, I will bust yours right back and tell you that no disks store 1s and 0s. The point I was trying to make is that DVDs and BluRays do not come with DRM issues, platform lock-ins, codec requirements, bandwidth expectations, etc, and are, therefore, in my opinion, king...

I wasn't busting your balls, merely pointing out that disks are hardly any more of a physical media than hard drives. Region locking and hardware requirements are equally valid criticsms of disk based storage.

Digital Downloads of movies and music, aren't the same 1s and 0s, my friend. Not the same level or even type of compression are used. If you prefer convenience, then choose the download/Streaming method, if performance is your preference, then physical media is the only way to go.

I was being facetious, not cynical. I wrote "<sarcasm>" at the end of my comment, but apparently the Windows Central app for Windows Phone strips out anything that looks like HTML code, so it removed it. I have many DVDs. My favourites are Dune, and Dick Tracy. Oh, and Zena Warrior Princess. A few comments down from this one, you'll see that I commented that it'd be nice if Microsoft offered a purchasable codec via the Windows Store the first time you load a DVD onto a Windows 10 computer. Of course, there are 3rd party alternatives, but it's still nice to have the option to have DVD support integrated natively into the OS.

I used to love streaming movies from mu pc to mu Xbox. Is there an alternative?

You've been able to do this without Media centre for ages from pc to Xbox 360 and it works even more reliably to Xbox One.
In windows 8.1 just swipe in to bring up the charms and choose "Play" and you're Xbox on the same network should just be there.

I only bought them cuz they are cute... Sometimes that is... You will never find me paying for a download tho. Only Netflix, torrent (popcorn time) and physical for me.

Get a USB DVD then makemkv to rip them handbrake to mp4 it. Wmc is the family interface to those mp4s

I used it solely for DVD encoding....but now VLC player offers it. So now there's no reason to keep it :) it's a sailed ship.

The last time I used WMC was maybe 10 years ago or so.

I have two computers set up as Media Center machines in my house. They connect to Windows Home Server for TV and Movie storage. Yes, I know that we're the outliers here but this is really going to create an issue in my household since I like to keep my machines current. I only hope that they bring the Media Center functionality to Xbox One.

If they bring this function to Xbox One, I'd be happy with that and never look back, but I need the media center extender function that is not limited to only to xbox 360. It would be a good excuse to by more Xbox Ones if the extender function come to it though.

Been using it since it came out and got the free upgrade. But with 8 and online streaming improving everyday, can't recall the last time I've used it.

I used it as a whole house DVR for a year or so. Was about eight years ago. Was a great system, but never got good support. I snapped up Uverse when it came out with while house DVR and have been very happy (though admittedly this costs money... but I was ready to pay for more programming anyway). Nobody can complain they haven't gotten enough warning that this was coming... it's been very clear for a LONG time now.

You did have that feature years before Uverse wised up and is now offering this. So there's that.

Uverse has had it a long time. In fact, I think pretty much since Microsoft released the platform for their consumer dvr system. I don't think it was anything to do with wising up... they pretty much had whole house dvr from the beginning, didn't they? There were limitations with it at first... I think we couldn't set recordings from the remote boxes, and for a while we couldn't pause live tv on the remote boxes. But they steadily improved the platform and it's quite good the last four years or so.

Uverse released home dvr back in 2008 and WMC came out 7 years before that which obviously AT&T wanted a piece of the action that WIndows XP offered. I remember being able to watch tv recordings on my Pocket PC pda or was it windows mobile, I forget. But I do remember having to sync my device before leaving for work since streaming didn't exist back then. I think that Windows CE ran the extenders at the time and was very clunky but nothing like it existed before then.

I use it a lot. Got my PC hooked up to a projector. Its great for that

Everyday for years on two computers. It is really anoying this has been let go as it was screaming out to be a Metro type app, it was already looking like one, it just needed modernising, Now what nothing else shows all your media and at the same time allows you to record live TV, why have microsoft not released one app for all your media, all we have is individual music, viso, picture apps. Any suggestions

Consider using Emby with NPVR or some other similar app. Emby will provide a browser for all your media, and you can install plugins for Media Portal, NPVR, TV Headend, etc to provide guide data and live tv browsing. Use Emby Theater as your front end and it is in many ways better than WMC, but my main issue is with Netflix. There is a plugin that will launch Netflix, but it launches the Netflix Metro app which is not remote friendly. My kids watch a lot of Netflix, so it's a deal breaker for me. I hope they can find a better solution at some point.

There are a number of alternatives, these days I'd be looking at Plex, even the free version is superb

Plex can dvr tv shows via cable card?

Microsoft needs to replace Media center with a "DVR" app that has access to cablecard/ TV Tuner devices. use the tv guide that Xbox One uses and have the ablity to "link" other apps for everything else. This isn't rocket science Microsoft, you're a software company, make the app and we will follow

They've had plenty of time and the technical ability to do it. I think they just couldnt get the cable companies to go along and the legal side worked out. They have given up.

I have used this since the beginning. I use it to record about 20 shows during the main part of the tv-watching season. I use my Xbox as an extender. My family relies on this so much that I had to place Media Center on a dedicated media server (Dell Poweredge) that I normally use for work.
While this is disappointing and not surprising, it won't be a major problem for me. I already run Win 8 Media Center as a virtual machine on my Poweredge and watch the shows using VLC (Media Center remote works with VLC) on my Windows 10 machines. The advantage is any machine on the network can access the recorded shows.
Tl;dr there are ways around the lack of support for Media Center despite Microsoft dropping support.

I used it, had a full system driving four Xbox 360's. The writing was on the wall when the XB1 didn't support it. MS cost me a lot of money. Large part of the reason I have no faith, trust, or loyalty in them anymore.

Like if you cry everytime...

Sorry to step on your fanboy. Did it hurt much?

I have used it for several years for main home media center, but 6 months ago I have switched to Media Portal, which is much better and it is for free. And it works even on W10, latest build.

Been using it since Windows XP Media Center Edition 2005. Have had a PC dedicated to my TV ever since. We don't watch much TV, so it is not used as often as it used to. I haven't had cable since 2008, but I have an antenna, and use the PC as a DVR and to stream.

Got a media PC under the TV and record programs with it, will have to find an alternative in the future.

In the UK we can pick up a DVR from about £30-£40, and anybody with cable or satellite TV gets one anyway, I think the need for something like media centre is getting less and less every day. There are better alternatives for the rest of what it does too I think, like streaming media within the home. Plex has more features when it comes to sharing you're media around the house. I bet there are a lot of Windows 8.1 apps out there that do a lot of what MC does too - Maybe Windows Central could do a roundup of the modern alternatives.

The problem is trying to use them with *just* a remote, and/or having them properly kick back to your MC interface when done. When properly setup (ie, rigged up with tape and baling wire, since MS never had a proper plugin setup or documentation), this would work flawlessly on 7MC. I had ours set up with dual DVR (complete with custom logos), Netflix and Amazon plug-ins, and MyMovies configured for our 700+ DVD's ripped to our WHS v1 (another great MS product, RIP). One remote - turn on TV, adjust volume, play anything, no keyboard, no mouse, never saw "Windows", and the wife approved. We had guests who had never knew what it was other than awesome. And with networked tuners, streaming services, and WHS involved, you could actually switch it to another computer when the mobo took a dump (read, slide laptop into entertainment center for a weekend while company visits). Very disappointed. They could, SHOULD have ruled the STB market for one, and then had an offering for us tinkerers as well. Offer a license for the STB builders, and outside of that, an open and documented plugin format and menu editor. Keep it up to date on OTA/QAM channels (total bear as it stood to edit those when I last played with it) and you have a great system. I expect they'll have it for OSX soon :P

is there an alternaive to WMC that works with a Ceton Infinitv?

Same here, every single day. Cable is fed into my PC via a Ceton card, have a hard drive dedicated to recorded video, library is shared with all PCs and Xbox 360s in the house. It works fabulously well.

I had a dedicated button for it..i hated it when i accidentaly pressed it xD

It is the hub for my entire home. Have a cableCard, tune comcast cable, record everything on to my rack mounted PC with 12TB storage. Feed it out to 4 TVs using an HDMI HDBaseT Splitter. Extend it with my Xbox 360 when the kids want to watch something at the same time I am. Emby is what I use for moves now, but the DVR functionality is not quite there. I need a substitute for the DVR functionality in MediaCenter. Otherwise I can't switch to 10.

I used it from time to time half a decade ago, but nothing since.

Never use it. I tried it and found it impossible to understand, way too complicated to use compared to Xbox music and video. So no loss for me.

Every. Single. Day. Posted via the Windows Central App for Android

You have no idea what you're missing. I have a triple cable card tuner on my network. I can schedule and record (or play live with pause, rewind, ff) up to three shows at once and watch them on the PC or XBox. I havent turned on my Charter Cable box in years. The Media Center is far superior. I can also play videos, music and look at pictures from any PC in the house, but I rarely do those.

I had this in windows xp media center edition.

Same here and used it maybe once lol.

I did, too, starting in 2005. Had it in Vista, 7, 8, and now 8.1, on a PC dedicated to the TV. Being able to stream directly to the TV because of that PC, I got rid of cable in 2008, way before all the smart TVs that you can stream to. Wow, just realized that my TV is 8 years old, too. No one is making money from me. Not TV makers, not the cable TV company (I just get internet). Just the antenna company for the antenna I put in my attic last year.

All I want from it is a way to listen to music and shuffle pictures on the XBOX One...Media Center was unmatched in this area...

Who gives a shit. Many developers can make media centers.
Kodi (xbmc) works great on windows and I bet it will get into the w10 store.

Lots of people use it. There is no other product in existence that can do what Media Center can do...period. Now, with that said, Silicon Dust/HD Homerun has a new software in development that they are crowdfunding the developement of which may be able to reproduce the part that no one else can: Live TV + DVR + CableCARD. Media Center is currently the only product that can do that.

Now if only sd could develop an app for metro/360/1 that would would with their non-dlna compliant hardware

If SD can develop an app, why can't Microsoft?!? They made Media Center, they can't make a replacement updated Metro style version of their own program?!? No wonder no one makes apps for Windows Microsoft obviously can't!!!

let them stay on windows 8. its still there 8 isn't dead yet still going to be around for some time. do you need a top of the line os on your tv to run such old softwear?

Yeah, my server will stay on Win8 unless Silicon Dust pulls it off. As for the TV setup, the server pushes content to 4 XBOX360s across my house. It's a great setup, and always works. I've had it set up with the same server for 7 years. It had Vista on it to begin with. It's never failed. Lenovo Workstation FTW.

Software. Softwear is that silky thing you have under your jeans.

Not true. Media portal is better.

Media Portal can't decide DRM channels, so for what most people use WMC for, Media Portal pales in comparison. Again, there is no software on the planet that can do what WMC can. No, not one.

eh you living under a rock? media portal and xbmc are 2 alternatives wich are waaaaay better then media center . there are more but mp and xbmc are i think the best around . some might use plex but they all way better then mediacenter.

Plex doesn't even support live TV.

Does Media Portal and XBMC work with cable cards the way WMC does?

Kodi can't play the premium cable channels from a silicon dust box (unless you have older firmware) and media center can. Kodi is great, but the last update from silicondust killed one of my favorite features.

As gerrymad pointed out the recording of premium channels is not supported very well. Additionally, Media Center's pvr capabilities are unmatched; no other software comes close. The inability to record easily and consistently at high levels is the reason other software applications haven't overtaken Media Center. IMO, the only reason other applications like XBMC and Plex have taken so much market share is because of Microsoft dropping support for Media Center.

A huge advantage of Plex, in terms of getting market share is that it's cross platform, with a decent experience on all devices. I can even run it off a £10-£15 NowTV box if I wanted to (plex client rather than server) It doesn't do live TV....but in the UK we don't really need to record live TV anymore in most cases, it's all available online. Media centre is just a Windows .exe right? If so I don't see why it wouldn't run unless it's specifically blocked from running by Microsoft...which wouldn't make sense to do

All Microsoft needs to do is take the pvr function from Media Center and make an app for it. Have the ability to "link" other apps like plex, media portal, Kodi and everything that relates to media.

Far from it. Used it as my whole home DVR for quite some time. I haven't used it since the One launched and am not surprised by this today. It did have it's place though.

So wrong. You probably never used it on your tv with several cards, as main media center.

Media Center was actually an awesome thing; meaby Windows 10 have a new way to do this kind of things, a "new" Media Center like ecosystem

Frankly, I'm okay with this news.

I used it max 3 times to see how it works with Xbox

Would love a refresher article covering alternatives. Was about to invest in a network tuner with WMC support again. How do alternatives handle DRM/portability/etc?

Good article idea! I'd be curious to learn about that too actually. Perhaps the tighter integration between Windows 10 on PC and Xbox will result in a comparable experience, but perhaps not. What else can offer home network media sharing as smoothly and simply as WMC at an affordable price?

Yeah, I'd really like to see this article as well. Hope the staff are reading all the comments!

I'm not hurt at all about it, I feel the live tiles and the Xbox One's interface feels more natural like a Home Theater PC. Also, all my digital purchases including my subscription of Xbox Music pass is all tied to my network.

It's great, but there are some things it can't do on the tuner/dvr side of things

There are plenty of alternatives for windows tbf

Why don't you name some then. You probably never even used WMC to its full potential.

So does this mean that Windows 10 will never support DVD or BlueRay playback?

Probably only thru wmp/xbv or 3rd party alternatives

I'd be happy with a purchasable DVD codec via the Windows Store the first time you load a DVD into your PC. Make it optional to keep the OS price down (because the DVD codec is proprietary and requires MS to pay royalties), but make it simple for those who want it to purchase it. This way, everyone wins.

Correct me if I'm wrong but Win 10 will run on PC/Phone/XBox1 and XB1 has a DVD/bluray player built into it so one can assume that the app on XB1 will play on your PC and your phone, no?

My guess is that the codec is tied to the Xbox One hardware, not the Windows 10 OS. Microsoft's explanation of why WMC and the DVD codec wasn't included in Windows 8 was that the number of people who need the DVD codec is steadily declining (because people are switching to online video services) and the cost to Microsoft of having to license the codec meant that including it in every copy of Windows 8 would make the price unnecessarily higher than if they didn't include it, thus Media Center is a purchasable add-on to Windows 8. With the Xbox One being targetted to people as a home media center, they have to include the DVD codec or it wouldn't make any sense.

but XB1 will run W10 and MS is making a big deal of this whole unified app store which will be available on all 3 platforms. Having said that my Surface doesn't have a BD drive, but if I plugged one into my dock it should be able to use it. Likewise my phone doesn't have a drive either but ... I think you get the idea. So if MS pushes this whole universal app theory and then doesn't support it themselves that's a bit disappointing. As to Media Center I use it every day via 360's and old Extenders that still just work. I don't want Media Center to be continued I want a better solution. So far, that doesn't exist in the Windows ecosystem and it should.

about time. let the people who love it stay one windows 8.

I think windows desktop can play any typle of media format..
Was that one windows media center..

Media Center was probably the best HTPC for watching television, but when it came to private movie collection XBMC/Kodi is by far the best. I used Media Center on XP, Vista and 7. Mostly for the EPG. Compared to set-top boxes or tv's in Denmark today, even Media Center XP is second to none. Just MHO :)

I'm a cord cutter and use a TV tuner with Windows Media Center to watch local TV. I paid for the 8.1 Pro Pack. This means I'm not updating to Windows 10. Posted via the Windows Central App for Android

the pro pack came with media center and I got mine for free back when window 8 came out.

It was a promo. MS raised the price of the Windows 8.1 Pro with Media Centre Pack to $10 later on.

I am in the same position as you and won't be upgrading to Windows 10 either.

Isn't media center just software? Im sure you can just download it on windows 10 and it will work fine. It just won't be part of the upgrade package.

Media Centre is not downloadable software.

Same here, not upgrading to Windows 10 if there is no WMC. That would destroy my whole TV setup.

Nobody cares. Atleast I don't.. Btw I kindda liked its UI but still was use less to me so.. I'm still waiting for a big announcement.. Like next build of windows 10 for phone will release today or tomorrow

Big WMC user from XP WME, still to this day I use it as a primary DVR, Movie Library with a dedicated Home theater PC. There is a small but very loyal group who uses WMC like I do, If anything Microsoft should just include it with Windows 10(as a option as 8 was) and put the Exender app into the Xbox one, even if it's the same product. If you used it to it's full, Windows Media Center is one of Microsoft's best applications they have ever made. If you dont think so, they you really have not fully used it. With a dedicated PC connected to your TV, still to this day, every Home theater program is compaired with it and still know as the easiest to use and the ONLY one (the HDR software is claming it will too but, with a ugly interface), that can view and record protected DRM premium channels on the PC, the ONLY one... It still is the reference standard in Home theater PC software, everything else is compared to it. It's disapointing, Microsoft created it when there was not a market for it, now that there is a market for it, they dont want to be bothered with it. They learned their lesson hard with Windows Phone (a day late a dime short) by delaying the release after iOS and Android had the hold on the market. A major dispointment from me, dont worry they will hear about it on Twitter with the hash tag #WindowsMediaCenter

I suspect, they have actually lost the source code but would never admit it.
It is essentially lost knowledge.
This is evident in that they could not even update the splash screen on 8.1.

Windows Media Center only need a new UI, UX and new features. Maybe the death is good for a better app.

Use it with "My Movies" add on for managing all my videos on my net storage drives.

I bet after 3-4 years it will come back as MSN came back. They happen to bring things back.

Yep....that was expected. VLC player will now give me DVD encoding, if I need it. :)

I use my media center more often than I use my Surface or my Windows phone. It is the only good solution for cable card users on a PC based media box. My Windows 8..1 media center will stay in use until the guide data stops arriving.

This is what worries me. How long before the guide stops working. Then it becomes worthless. Posted via the Windows Central App for Android

Was never properly supported in Europe anyway.

I'm also a bit disappointed. WMC was much better than the software that comes with the tv tuners I've had.

shame ... the tuner integration was one of the better ones out there, this will prevent me from upgrading my htpc to win10, i do not want to loose wmc.

It's a damn damn shame for sure. This is a game-changer in my house. Going to have to make some tough decisions. I love upgrading technology but this would be a step back into the 20th century feature-wise if i lost WMC and will probably cost me more $$$.

Anybody knows what's the alternative in W10?