Windows Mobile Team Picks up New Exec, Faces New Challenges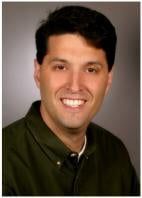 Originally noted over at the Microsoft Exchange Blog and then noted, well, all over, the Mobile Communications Product Group at Microsoft now has a new leader: Terry Myerson. Myerson comes over to the WinMo team after heading up Exchange (Andy Lees is still the SVP (opens in new tab), in case that was unclear). Why's that important? In recent years Exchange has become pretty much the de-facto corporate email solution, they've pretty much taken the lead under Myerson's watch.
Windows IT Pro had a sit down with Myerson about the move and what he thinks about the future of Windows Mobile. Despite the iPhone's unprecented quarter (seriously, it was ginormous), Myerson doesn't think that Apple's going to drive them out of business anytime soon. He cited WinMo's 18 million licenses in the past year and 30 phones they introduced in 2008.
More on what exactly Myerson is facing after the break!
The main focus moving forward (besides helping Windows Mobile 7 get out the freaking door) looks to be a continued focus on Enterprise while making that same device usable outside of work:
Myerson also cited the Danger acquisition -- we're hoping we will see the fruits of that either in Windows Mobile or in WM services right quick. In all, it looks like a good move for the WinMo team bringing on an Executive with a proven track record of success with Exchange.
Here's the thing, though, although we agree with the argument that there's plenty of room in the smartphone market for even niche players and with the argument that competitors like the iPhone and Android raise general awareness of Smartphones and therefore can help Windows Mobile (the rising tide argument), we really don't want Windows Mobile to be stuck as a "niche player."
Think about how quickly the smartphone market has changed in the past year: the iPhone has gobbled marketshare like a hungry, hungry hippo; Android has gone from a glimmer in our eyes to a shiping device; RIM has managed to pivot and introduce their own iPhone-competitor in the Storm. We fully expect the next year to be just as crazy -- there's no market like the smartphone market, as I said at TiPb earlier.
Given that the latest rumors are pegging the Windows Mobile 7 release for late 2009, that would likely mean we wouldn't see devices until 2010. If the next version of Windows Mobile is going to be a little more than a year away, it's going to need to feel like a device that's "five years ahead of the competition" if it's going to viable in this crazy-fast smartphone marketplace. That's in addition to the "big launch" Robbie Bach has said we can expect someday.
While we hate to raise expectations too high, that's pretty much where we feel the smartphone market is at: it's changed so much in the past year and is changing so quickly now that Microsoft needs to target the next version of Windows Mobile to beat the next versions of the competition, not what they have out now.
In other words, Myerson and the rest of the WinMo team have their work cut out for them.
Windows Central Newsletter
Get the best of Windows Central in your inbox, every day!
I absolutely agree with your analysis. The smartphone face is becoming crowded fast, and WinMo has a slight image problem to overcome. It's tiresome for me (a WinMo enthusiast) to hear podcasts like Gadget Pron, and other bloggers poke fun at Windows Mobile. Windows 7 will have to be super awesome if it is going to compete with Android and Apple. Especially if Windows Mobile has a vision for being a mainstream mobile O/S and not just, as you've put it a "niche player".

[url=http://i7gazigg63huvwt1.com/]0w6yxpyteq083zvy[/url]
[link=http://eo74pvyu7k8ytuni.com/]62uwljpu1r6ho5m8[/link]
cnbdboph7jt7k1fu
http://hnpukbb67gh916k6.com/

Support of the Lou Zhu, Lou Zhu worked hard
Signature--------------------------------------------------------------------------------------------------------------------
Nothing is impossible for a willing heart.
ugg bailey button
ugg classic cardy