Windows 'phone' isn't dead Part III: No consumer left behind
By Jason Ward last updated
Throughout this year and the majority of 2017, Microsoft's smartphone strategy will remain in a retrenched or gestating state.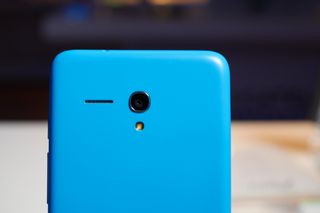 Gestation is a period of time where the child within the womb is being nurtured while existing within but separated from the world around it. Gestation, however, is not a permanent state and is always meant to culminate with birth. Or in the case of Windows Mobile: rebirth.
When Microsoft retrenched its smartphone efforts by removing Lumia from the consumer smartphone space, it did so as a temporary move to provide the platform's ecosystem with crucial support for approximately two years.
During this time of "gestation", Microsoft is focusing on maturing the Windows 10 Mobile OS, developing relationships with OEM partners, and investing in tools to bring more apps to Windows.
The goal of this strategy is Redmond's ultimate rebirth within the consumer smartphone space with a category-defining device positioned "beyond the curve" in mobile.
Don't get it twisted; it's not 'business' as usual
Make no mistake, Microsoft's current status in mobile isn't static. Fans, enterprise and value consumers are still being directly served by Microsoft's mobile efforts. Nadella expressed the goals of this stage of his vision this way:
Clearly, at present, Microsoft is not directly serving the broader smartphone consumer space its competitors are fighting in. Redmond's OEM partners such as Alcatel with the Fierce XL, however, are free to offer consumer-focused devices using Microsoft's mobile platform.
Thus, Redmond's mobile efforts are currently being sustained by partnerships and a deliberate focus with first-party hardware.
The Lumias 950 and 950 XL, though tepidly received, were released for the fans. The Lumia 550 is positioned for the value consumers. Finally, the Lumia 650 is geared toward the enterprise.
It's important that we view Microsoft's current mobile efforts within the context of the goals of this stage of their vision. We must "keep the vision in view". That said, Microsoft's efforts in the enterprise, though a segment that is traditionally their forte and where they seem to be garnering positive reception, are not indicative of an abandonment of the consumer space. Their enterprise efforts are simply a manifestation of the company's expressed goals to serve that market (as well as fans and value consumers) while in this retrenched-"gestating"- state for the two-year period which began in the summer of 2015.
I concede that due to Microsoft's enterprise legacy their retrenched efforts in that space will likely produce greater success than their value and fan-focused efforts. This achievement, however, should not be mistaken as a reversal of their long-term strategy nor an abandonment of the consumer space.
It is implicit in the very nature of a retrenchment from the consumer space with a defined timeline that after that time has expired there will be a return to the consumer space from which Microsoft withdrew.
We'll be back
During a September 8, 2015, interview Microsoft's Chief Marketing Officer, Chris Caposella, and interviewer Walter Prichard inferred that Microsoft would return to the consumer space with a hybrid "phone." Prichard's understanding of Microsoft's approach to the market with devices that straddle the line between form factors (i.e. the Surface and Surface Book) led him to ask very specific, carefully phrased questions about the company's phone footprint in the market 3-5 years from that September 2015 date.
Furthermore, Pritchard's inquiries likely reflected his knowledge of Microsoft's CEO Satya Nadella's statements to Mary Jo Foley two months earlier regarding Microsoft's vision for mobile. This vision acknowledges an intended departure from the currently dominant six-inch smartphone form factor.
Clearly Nadella's vision for Microsoft's position in mobile moves the company in harmony with what he sees as a shift in mobile computing. Prichard deliberately acknowledged but ultimately excluded Nadella's category-defining hybrid devices from the conversation when he asked Capossela specifically about Microsoft's future with "standard 4-7 inch phones":
Caposella's response clearly acknowledges a two-year retrenchment time frame. Moreover, I believe Capossela was intentionally elusive regarding the specifics of Microsoft's "phone" footprint in four years. Nadella has been clear, after all, that he is committed to ensuring that Microsoft births a new category of device that is "beyond the curve" of the current 6" phone form factor. In four years, this "non-standard" device is likely the mobile footprint Microsoft envisions itself having in the market.
I believe both Pritchard's and Capossela's intentional exclusion of hybrid devices from the discussion was an acknowledgement of this vision set forth by Microsoft's CEO.
Consider this: The rumored Surface Phone is expected to launch Q4 of this year and will belong to the Surface family of hybrid devices. Additionally, if it launches, it will be during Microsoft's retrenchment and may be targeted at both fans and business users. Furthermore, I believe Microsoft's later Q4 2017 presumed reentry into the consumer space will be with a second generation "Surface Phone" positioned for the general consumer. Microsoft's probable reentry into the consumer space with a consumer-focused "Surface Phone" in Q4 2017, could potentially be their mass market move to redefine the category in line with Nadella's vision.
Considering consumers
Microsoft knows that it needs a strong position in the consumer smartphone space. The smartphone is the most pervasive "personal" computer, it is loved by users and is supported by app ecosystems of millions of apps on diverse platforms. It is currently the hub around which our digital experiences revolve and into which millions of developers, particularly in support of iOS and Android, have invested. Comparatively, fewer developers have committed to Windows Mobile, which has a much smaller base of users who love the platform.
As Microsoft pushes its cloud-first, mobile-first vision which defines the user, not the phone, as the hub for digital experiences, the company realizes that the phone arm of its Universal Windows Platform still requires a powerful position. Redmond is attempting to ensure this occurs even as the company works to transition the concept of a "phone" from a 4-to-7-inch smartphone to a hybrid device. One Microsoft spokesperson gave me the following response when asked about Microsoft's efforts to grab consumer mindshare for Windows phone:
That said Microsoft will revisit the consumer space and not only because of the firm's self-imposed retrenchment time frame. They will do so because the company's goal is to sell plenty of Windows phones (via OEMs and, to a lesser extent, directly) and because they want users to move from needing Windows to loving Windows on every device type.
Capossela supported this goal in his response to a question about how Microsoft would measure success of Windows 10 devices by 2018/2019:
Loving Windows
Selling a lot of Window 10 phones (as well as other Windows 10 devices) to people who ultimately love the devices is an important metric for Microsoft. I contend it is the consumer space that is best positioned to generate these results. Naturally, Microsoft's current focus on the enterprise, fans and value segments is both prudent and strategically sound. But while retrenched, these targets neither address nor position a first-party consumer-facing aspirational device that would encourage partners to address the consumer space.
The enterprise focus, of course, will yield mass rollouts of Windows phones in many venues. Still, with the consumer space being the dominant market for smartphone usage, it is also the most influential component affecting platform adoption and market share.
This reality is combined with the fact that the consumer space has reached a point of saturation dominated by the iPhone and Android. It is from this context which the "Bring Your Own Device" (BYOD) phenomenon has been propelled and consequently presents a threat to Microsoft's goal of winning some users through enterprise deployments. BYOD has resulted in many firms accepting users' personal iPhones and Android devices on their networks.
Where Windows phones are deployed it is conceivably a real challenge to persuade a user to love a device on an unpopular platform, particularly when that company-issued phone they're forced into using has a clear app deficit. Even more so when a device they already love is in their other pocket. This is candid truth from a die-hard Windows Phone fan. Consequently, Microsoft knows the way to the hearts of the masses, and to the minds of developers, is through the consumer space.
Satya Nadella wants users to move from needing Windows to loving Windows.
The Universal Windows Platform, of course makes Windows a broad platform that encompasses a range of devices. With over 200M installs to date, Microsoft is reporting that this is the most successful Windows deployment yet and sources tell me that users are loving Windows. Redmond's goal, of course, is that user's love for Windows on desktop will translate into a love for the Windows experience on phone. As the only company with a unified platform this strategy is a good foundation for getting people to love Windows on phones.
If there were no inherent systemic barriers such as trepidation from cellular carriers, limited Windows phone distribution, and a user's love for the iPhone or Android devices and app and third-party ecosystems consumers are invested in and use daily, reliance on that foundation alone might suffice. Getting users to fall in love with Windows on phone, however, with these obstacles in place will be a challenge — a challenge that sources assure me Microsoft is committed to combating.
It all begins with "Start"
Nadella, like the rest of us, realizes that the path to the broader consumer market is via a rich developer supported app catalog. Developers, of course, want a large install base to target. I don't think it coincidental, then, that Microsoft's two-year retrenchment from the general consumer market runs parallel to Microsoft's goal of attaining 1 billion Windows 10 installs in the same two-year period.
Microsoft likely envisions developers embracing the UWP as hundreds of millions of Windows 10 installs are added to the ecosystem between now and Q4 2017 – when a potential second generation "Surface Phone," geared toward consumers, would debut. The incentive for developers, of course, is the visibility the Windows 10 Start menu on PCs, laptops and the growing category of mobile devices like two-in-ones, provides developer's apps. Satya Nadella expressed this strategy this way:
Nadella's two-year retrenchment from the consumer space diminishes the general negative impact of the app gap while the firm builds an install base of hundreds of millions of Windows 10 users. Developers, during this period will be courted with the tools to bring their apps to Windows and the promise of the app visibility the new Start menu provides. This is all in preparation for Microsoft's return to the consumer space with a richer app ecosystem and a category-defining aspirational device in Q4 2017.
Wrap up
Though many enthusiasts and bloggers have grown weary of waiting for Microsoft to launch a high-end consumer-focused Windows 10 Mobile flagship, consider the following.
Just as we've accepted Microsoft's PC partners representing Microsoft in the consumer PC space long before the Surface debuted, we should grow increasingly comfortable with Redmond's OEM partners, like Alcatel, HP, and others, filling the smartphone space in a similar manner. When I asked Microsoft about their collaboration with partners in regards to targeting enterprise and consumers I was told:
The announcements from MWC and my own contacts have both confirmed that Microsoft is working hard with manufacturers who will increasingly represent Microsoft's mobile platform, even among consumers. So through partnerships and eventually first-party hardware Microsoft will be represented in the consumer space. Windows phone isn't dead folks — with Windows 10 Mobile, we're just getting (re)started!
Stay tuned for Part IV!
Jason L Ward is a columnist at Windows Central. He provides unique big picture analysis of the complex world of Microsoft. Jason takes the small clues and gives you an insightful big picture perspective through storytelling that you won't find *anywhere* else. Seriously, this dude thinks outside the box. Follow him on Twitter at @JLTechWord. He's doing the "write" thing!
As usual folks, thanks for reading! Microsoft is definitely intent on all markets for its phone endeavors! This retrenching phase is simply a temporary absence of Redmond's direct presence in the consumer space. Thier presence however will be felt there during 2016 and 2017 via OEM partners until they return presumably in Q4 2017! Microsoft's plan seems to be moving in the right direction, OEMs are getting onboard and we've just recieved updates on the app bridges. So what are your thoughts! Will Microsoft's return to the consumer space with a category-defining Q4 2017 device with the support of a better app catalog help MS succeed in moble? LET'S TALK!!!

I truly am going to be disappointed if I have to wait till q4 2017 for a new Microsoft flagship.
OEMs do nothing for me and I don't want hand me down hardware. So I'm hoping something is coming that we don't know about before then. Edit: I'm confused. Is q4 2017 actually 2017 or 2016? Because the article says later this year rhs surface phone may come but also this two years of gestation. So I'm slightly confused lol

Hi Nogitsune Q42016 We're expecting, though not confirmed, the Surface phone. As I mention in the piece, that timing positions that launch during the retrenchment phase. Consequently that Surface Phone would target gans and/or Enterprise and not general consumers. Q4 2017 is when I'd expect a second generation Surface Phone, being launched after the rentrenchment and as I mention in the piece that would be a consumer facing device. Thanks for question! :-)

But that "surface phone" won't have any apps, since after 2 or more years of absence will leave the store empty of official and new apps, and then MS would have to convince them to come back and they won't, so no one will buy phone with app gap and history will repeat again.

Actually if Microsoft plan succeeds which I have laid out to some extent so far in this series, the apps will hopefully come as Microsoft focuses efforts on the app bridges and courting developers while the phone efforts are retrenched. Remember, MS OEM partners are beginning to put phones into the space WHILE we wait for a potential Surface Phone later this year and a 2nd generation consumer facing Surface for later next year. We have to begin shifting our perspective from "if MS" doesn't have a certain device in the market the platform is not represented and the ecosystem will flounder TO looking at how MS is refining Windows 10 mobile, bringing OEMs on board and putting some weight behind the app bridges ALL while they prepare their own first-party highend device. HP, Vaio, Alcatel and others are helping to keep things flowing. The apps are not on hold because a Sirface Phone is not yet present.:-) -------------------------------
Jason L Ward @JLTechWord

Why create an app for desktop when a website is just as useful and cross platform? Especially since desktop users are in the habit of using the website. Posted via the Windows Central App for Android

@bleached, because allowing a website access to the mic, webcam and what not is not wise :P. To put it in the most simplistic terms apps are sandboxed and limited to permissions.

Websites are just as sandboxed if not more sandboxed and are also limted in permissions. Anytime a website wants to use the camera, it asks. Same for location and microphone. This isn't an issue. ACtually, I don't remmeber a Windows app asking permission to use the camera.

the same argument holds true about mobile websties and mobile apps. We all can access facebook on the website, but how many of us actually do so? from a users perspective an app is always much better than a website. I am not asked to log-in everytime (or only asked when absolutely necesary to protect my privacy). I am not asked for permissions to use various features of my device. I am not required to type in urls or anyother thing. Last but not the least, its far easier to access an app on a phone or PC than opening a web browser and then going to a website.

It's also about marketshare. That, and far too many websites still suck on IE/Edge with touch, because they were built for WebKit standards, rather than the official HTML standards.

That is a reason many people don't use IE/Edge. It isn't a reason to make Windows apps.

Websites require repetitive log in. UWP apps look better, work faster, and give notifications. Lots of win over using website. Promoting W10M 8-bit tile art

I don't know about that. Websites look just the same and I know it is much faster opening a browser and going to Facebook.com than waiting for the app to open. Windows Apps are notoriously slow to open. I don't have to repetively login either. Chrome also gives notifications,even on mobile!

I prefer apps instead of web pages. For most people, data is not unlimited nor trivially cheap. Anyone traveling or in dead zones etc would benefit from an offline capable app that can use local or cached data (think of news apps, kindle, etc). They will also use less data on the whole, compared to loading multiple webpages just to showcase the content. And, rendering a webpage is almost always slower than a native app as it's very likely to be sourcing content from multiple servers/web sites for embedded information, ads, etc. Not to mention the high cpu over head of all of that SSL/TLS traffic, which you might be able to avoid with a native app. Of course much of the experience is subject to the nature of the app and it's data as some things may still require remote data on order to be useful. If your reference point is something like you tube, then clearly a native app isn't going to offer much at all in an offline mode.

Facebook.com is pretty terrible. I only use it because it doesn't need another stupid app for basic communication between users. (fb messenger)

It is still way better than the Windows app.

Why Steam didn't make their mobile authenticator available through the site then?

Because it would be stupid that's why. Sites sucks.

Quite a lot of websites do now l not work with MS Edge, so apps are really would be useful))

@vikna that's not quite true. Windows 10 and mobile 10 are linked and there seems to be a big trend of windows 10 apps making it too windows 10 mobile. Also I moved from wp 8.1 to the LG G4 as I loved how that phone looked but I did not find many more apps on android for what I uses on Windows mobile. I have now moved to the Lumia 950xl and for me it offers alot more than android and so far only 3 apps are missing that I had on android Vodafone, BT and EDF energy. Plus I have also found that the added side of continuum I did not need my surface pro 3 any more. Add remote desktop app to this and alot of business that use terminal servers also don't need to buy there remote users a desktop/laptop to work remotely. I have used it a few time to work from home for and it works amazing. One of my customers who deals with recruitment is also trialing it with a few of his employee's and so far they love the experience. For me I don't think Microsoft will ever grab the public market as they are not seen as that type of company. Going forward if we can get intel phones that run x32 apps in continuum this could be a big player in the business side. I have also noticed alot more windows mobile apps getting continuum support over the last few weeks like drop box.

As Jason already mentioned, that's why there are OEM partners. They are going to (hopefully) keep the phone business going while Microsoft itself works on what's next.

Microsoft is doubling down on losing again as they fail to move forward without a plan, platform or product. And again, this incipient talk of a "Surface phone" that is somehow going to magically solve all the problems inherent with the platform and dearth of quality apps in the first place. Also, this belief that there is an "enterprise" market to win that somehow Apple and Google are leaving on the table is Ballmer-speak from 2006. Ten plus years later this is not the reality. IT departments have long moved beyond Wintel and embraced Android and iOS as mobile growth platforms. Tying WP into the overall W10 eco-systems is just holding it back - regardless of what people think of universal apps. We're not living in that world anymore.

Nogitsune, my thoughts exactly. I've got an almost 3yo 925. Yes it runs W10M reasonably well, but will it last me for what will probably turn out to be another two full years? Doubtful. The 650 doesn't support the bands I need. The 950/XL does and offers so much more, but people are still reporting serious enough issues that I am reluctant to spend that much cash on what appears to be an iffy proprosistion. Other OEMs? My confidence is growing, but still not there. I feel like I'm nursing a very ill family member, given the promise of a cure that realistically doesn't appear will arrive in time to save the patient.

We really need mid-range phones. But if it just OEMs, I don't know how to buy something here in Brazil. No W10M phone here, yet.

Trust me. you don't want one yet

XL had some issues, standard 950 didn't have many issues and the issues we had were all fixed with firmware and slow insider builds. I bought a 950 with a mozo case and I'm enjoying it a lot :)

Traded in my 925 for the 950 at the end of November. Few small issues in the beginning, but firmware and OS updates has this phone running very smoothly now. This is an excellent daily driver. Anyone who has a 925 and wants to upgrade to the 950 but are a little leery, I say go for it. I did and have not looked back☺

Same here. My 950 is better than my 925 in pretty much every way, including OS performance and battery life.

I had a 920 which was limping along as it passed the 3-year mark. I upgraded to the 950 in November, and my initial experience was not good. Lots of crashes and bugs. I was very frustrated the first 2 or 3 months. But with the Windows 10 agressive patching and improvements, my experience is now much improved. And bear in mind that I have stayed on the consumer "ring", never sighning up for the Insider Program. I'd recommend either the 950 or 950XL to a windows fan who wants to stay on board. The camera is excellent, just give it a moment to "apply finishing touches" and whatnot as you preview the picture you just took. If you give it a moment to do that before switching to the Photos app, you will have less problems. They seem to have improved performance a bit with this particular switch-over. It used to be worse, and even crashed sometimes. So just give the phone a moment and you're good. I used to have random crashes which really frustrated me. But just the other day I realized it's been a long time since things went wonky. Reliability has definitely improved. You will notice that some areas of Windows 10 mobile are not as polished, or just plain different then in 8.1. At first this added to my frustration. But as they have made improvements, and I got used to the new bits, I think this gap is a little smaller now. Slap a mozo case on it if you like. It's a great peice of hardware, and the software is finally catching up in quality.

I hear about a lot more issues on the 950 than the XL. :/

Recently got a 950 and i am loving it. I ve been on android for years since 2.3. Have a Nexus 6 i was using before the 950. Selling it now. On android custom Roms are cool cause they add little things missing from the stock OS. With the newest WM its like they took all the extra things being added into android custom roms and added them into the stock experience. Really liking my 950 havent really found any issues yet after 2 weeks of use. Also had no problems with apps and am not missing anything from android.

Really? I would have thought that the 650 was global unlocked. Honestly I would buy a 950 and likely will soon. I recently brought a used 1520 and I'm very happy with it despite it being three years old as I don't feel like I am missing much from the 950. Definitely look at the last gen flagships if the 650/950 aren't working for you. Sent using Windows Central for Windows 10 on my Lumia 1520

The HTC one m8 for Windows is still an excellent device and you can get it for like less then $150 on eBay.

Considering you can a Lumia icon and 1520, which are far better than the m8, for the same price I recommend that.

@Nogistune Micah, of course you would given your inherent bias towards Lumia phones :P. Some would be perfectly served by the HTC M8.

I would not opt for the Icon. The M8 is a better option in many ways.

In which ways? The reason I love my Icon is the camera is worlds better than the M8 and a lot of other phones. The M8 seems to have a nice speaker setup, however, as well as the dot-matrix thing with the case which looks pretty cool.

The 650 is globally unlocked, yet supports a surprisingly limited number of frequency bands.

I have a 950 XL, there are no issues serious enough to not use it as a daily use phone. I have a 920 also and many others. If you're happy with the 925 and want to wait, pick up a 640. I expect the 650 WILL support the required bands in the US.l

This is the spec from the canadian 650 listing, would be the same for USA I expect GSM: 850 MHz, 900 MHz, 1800 MHz, 1900 MHz
WCDMA: Band 1 (2100 MHz), Band 2 (1900 MHz), Band 3 (1800 MHz), Band 4 (1700/2100 MHz), Band 5 (850 MHz), Band 8 (900 MHz)
Upload data speed (max):
GSM: EGPRS 236.8 kbps
WCDMA: 5.76 Mbps (Cat 6)
Download data speed (max):
GSM: EGPRS 296.0 kbps
WCDMA: 42.2 Mbps (Cat 24)

the 950 as hardware is perfectly fine! its only let down is the incomplete OS, which is improving but not fast enough in certain areas. but since you are on W10M on the 925 i dnt see a reason not to upgrade.

dude, try out the 950XL. you have a month to return it, no hassle. I upgraded from my 920 in November and recently took a trip to Iceland with some friends with iPhone 6's. Let's just say they left their phones behind for our excursions, the camera is that good. Dont' listen to others. Try it out yourself. I did, and i've never regretted it.

You can always find a new/near-mint phone on eBay. That's what I've been doing. With a two-year Square Trade warranty, it's a pretty dang good deal.

The article hints at a first gen surface phone for both fans and businness in 2016 and second gen surface phone for a broaded market (and marketing :) ) in 2017

This is how Microsoft tries to get away from the app gap issue by saying that the Windows/Suface Phones are gear toward the fans and business.

I'm a fan and OK with that. Promoting W10M 8-bit tile art

Yep, but the slogan won't get them anywhere because the other platforms are already in the business sectors, and they have the consumers as well.

The new HP phone looks amazing and has great specs. It looks like it goes toe-to-toe with any flagship device.

If it supports the frequency bands I need and is available in the US, I would definitely take a look. From HP does give me slight pause, based on my experience with assorted HP hardware over the years. (Everything they make works so much better if you remove/don't install their custom drivers other software.) I had an iPaq 6315 running WinCE 4.2 that lasted me seven years before it finally went wonky. But long-lived as it was, just months after introduction, HP essentially abandoned all support for it.

Look whatever be analyzed, ultimately microsoft's determination to windows phone clearly shows they don't care about windows on phones. Everything else in the background wont matter a bit.
For example, people on iphone say we got this cool app from Microsoft garage,do you have it on windows phone?
We say its just an experimental program where MS employees are free to develop their ideas on their choice of platforms. They don't pay attention to the reasons, they see MS garage,the app present on iphone and not on WM. This propagates the belief that windows phone is dead.

That upsets me to no end that all are good apps are on other platforms. We get treated like second class I would like to see apps come to us first once in a while. Tell the garage to send some apps to us as well.

And they have a way to make the app to all platforms with Xamarin...

I poked through that after finally moving up to Visual Studio 2015 this week. There's a lot more involved than choosing Xamarin for your project.

I agree. And what if developers don't still buy the one billion devices bait (which will mostly be pc)? There is always win 32 software for the developers to get revenue from windows. Till the time Microsoft doesn't roll out project centennial and somehow gets the normal windows developers on board, it is going to be difficult for Microsoft. Nice article Jason! Posted from Windows Central for Windows 10

The writing is on the wall for the death of win 32 software. It may be a very long, slow death, as can be seen by death of XP. Promoting W10M 8-bit tile art

Well that's the whole point of the article mate, the article says that the big investment MS made for their phones is giving W10 for free to PC users so they can build a big userbase for the store. They don't care about market share for now since they are not there yet. We'll see if this is true but it kinda makes sense. Build userbase for the store while perfecting the mobile OS (have you seen the number of builds lately?) and then go all out with cool phones and marketing when you have a perfect OS and decent app ecosystem.

@Paolo Ferrazza. The number of builds as of late has been ridiculous (in a good way) :).

What I really love is how you can write a lot without saying much. I'm not kidding really. Everthing you said could be said in three lines without losing any content. Yet you can write all these lines with a great style and without getting (too) boring.

Jason, again a great piece of writing, love this series. moving on, I personally do agree with you on the fact that MS is moving in the right direction regarding their mobile strategy, but I do think their success lies in bringing windows 10 and windows 10 mobile even closer together and not just linked by a single store. Moving 4-5 years from now, I feel mobile devices are going to be simply extensions of our productive nature and our workstations and if MS embraces this idea and moves ahead with devices like the surface phone, they would truly be ahead of the curve as both android and ios remain only consumer oriented while windows 10 mobile could be the first true all-round smartphone using continuum, virtual workspaces like the elite x3 by hp etc. At the same time, the core needs to revolve around continuum and Cortana, Cortana must have omnipresence across the os which I hear is coming, and continuum instead of being a extension of the phone, needs to become an extension of the desktop OS, whether it be look, or functionality. In the regard the bridge to convert win32 apps to the store in a good move. So all in all, while steps are being taken, Microsoft needs to move quicker to bring a true feeling of mobility.

Hi Jason, having read your post, I don't feel it brings anything new to the table compared to the previous ones on the subject. I have no doubt that Microsoft will rebound. I hope they will do it fast, as even while you are on the right track, if one moves too slow, then one gets run over. I myself feel irritated by the slow movement in their cloud services and related apps. E.g. they think they have made OneDrive great in Photos last year. I don't think so. Ever since the intro of Windows 8 there is no proper replacement for Photo Gallery. Integration of Skype is moving slowly. Phone and Messaging/Skype app should be integrated. Where is this world wide Microsoft virtual cellular network.

It provided slightly more insight.. Mostly near the end. I enjoyed it. ~~~~~~~~~~~~~~~~~~~~~~~~~
ROJO > ARLINGTON, TX > LUMIA 1520 ≥ 950... WAITING FOR 6.2" SURFACE PHONE

Joselin and Rodney thanks a lot for reading, for your comments and support!:-) -------------------------------
Jason L Ward @JLTechWord

Since there's now coming new Instagram, Messenger and Facebook apps and so on, I think this adventure will be great! I can't wait to watch the //BUILD Live stream! I think this is just the born of Windows 10 Mobile, and I really hope that Snapchat will get onboard too, then we're talking! Because if we can get Snapchat through the gate and onboard, we'll win the younger users!

We can see where W10 is already helping the app situation.. The Instagram app is a big indicator. ~~~~~~~~~~~~~~~~~~~~~~~~~~~~~
ROJO > ARLINGTON, TX > LUMIA 1520 ≥ 950... WAITING FOR 6.2" SURFACE PHONE

Windows Mobile OS is sooo good looking...

It looks exactly the same as the last few failures. Obviously the look isn't working for them. Without updating the UI, they will never have success in mobile. Posted via the Windows Central App for Android

Simply think the following, someone who still have a lumia 520 or 435, can still do everything you can do on a 950xl exept continuum. The same phone on android would be totally stuck with bloatware, impossible to keep even running without apps. And technically, even wp7.8 phones with at least 512mb ram, should be capable to run win 10...

you cant.They are apps who are not for 512mb ram and cant run.An example is FIFA 15 it cant run on lumia 630 but it can run on Galaxy S Duos with 756mb ram although the 1 core Galaxy S Duos has its not enough to be playable

My 520 on Cyan is a laggy mess. "Resuming" has been replaced with, "Yeah, when I get around to it."

Its time to move to a new phone mate...3 years with 512 MB RAM is really old in the smartphone world...

not everyone require some amazing phone i use my phone just to play some games when im bored to use my pc if you can imagine i was using Galaxy Mini until the end of 2013 when i got the Galaxy S Duos which seems like it was garbage so i later look for a better phone and the only options i had was either Moto E first gen or Lumia 630 and Lumia was way ahead but with the lack of apps on March 2015 when Cyanogenmod 11 can to Galaxy S Duos i move back to it until few days ago which i got a free Xperia E4 which is better

This article looks really great in new Windows 10 Windows Central app, awesome work guys!

I do understand and agree with alot of what you said... however, bottom line MS Mobile strategy still hangs on people accepting UWP as the defacto and using thier bridges to port apps that the store desperately misses... perfect example of this is the new messenger app from FB (to a degree FB proper and Instagram, just to name a few) my wife yesterday asked me how come she can't call me on FB messenger on my phone. As long as MS can push developers to get on board with UWP and bring the missing apps or better yet bring thier apps up to parity (BoA is a perfect example with thier new UWA, USAA is the oposite end with thier webwrapper UWA) there will still be problems.

I agree. What if the developers still don't want to develop apps for win10. They do have the traditional windows win32 software(programs) still. Will microsoft stop traditional development in order to force developers into app development? Is that why that bridge is being made? Still a lot remains to be seen. Nice article Jason! Posted from Windows Central for Windows 10

*They do have the traditional windows win32 software still* this is such a silly argument... let's do a quick comparison of what this means. about 80% of the people aren't going to go out and download a program from a site if they have to do a search and then follow installation instructions AND exposure of this software will be relegated to either word of mouth or people that go to such site. A UWA will get some kind of exposure in the app store not to mention that if you tell that 80% of people go to the store type *ballons pop* and hit install and play game, will get you more traffice if your ad based or potential of more IAP... win32 app are for the tech savy which is no longer the people that spend the money... you have the proff with how successful iOS store is... the people that will spend the money want one place and for it to be seemless... yet you have people like Epic's Sweeney saying this is a bad thing? Yeah Greed is a bad thing Mr. Sweeney

MS will most likely be making installing win32 applications more and more difficult as time goes by.

As usual, reality is ignored while a rosy picture is painted where the future somehow see Windows phones magically become a success. Ultimately, sales will determine whether Windows phone is dead or not. And with those numbers continually decreasing it seems its only a matter of time before its true and undeniable fate is confirmed.

Oh man, don't crush their hopes with your facts, it's cruel. It reminds me of BB users (good times), they were all making those same arguments two years ago, only to be crushed when BB finally put the final nail into BBOS and embrace Android. I look for the same outcome here with Windows Mobile at the end of the day.

Except for the fact that Microsoft is primarily a software company, not a hardware company. All of their hardware is to push their own software. They were content letting Nokia and other OEM's produce all Windows Phone devices until they were forced to purchase Nokia. Why would they want to get into the low margin Android handset game when their apps and services are already on the platform?

Not magically, if you took the time to read the article is about how they COULD become a success, it's an analysis of a strategy to achieve that. You may point out why the strategy explained in the article won't be a success but, if you read it you can't say "magically". I myself find it reasonable but I have my doubts, mainly about the whole two years concept, since it is a lot of time... we'll see!

Basically, they think the exact same thing in two years is going to suddenly be successful. Windows 10 Mobile looks exactly like Windows Phone 7. Unless they change the UI drastically, people will continue to reject it. After 5 years of nonstop failure, it is time to try a new UI. Posted via the Windows Central App for Android

No, it doesn't look the same and it's laughable that you think the UI is the primary issue with the platform.

The home screen and app drawer are basically identical between 7 and 10, it is funny you don't see that. Square icons and live tiles with a slide to the single column app drawer. They certainly work the same way as they always have. The UI has been consistently the same and the platform has consistently failed. When Windows Phone 7 was released, Android also had an app gap, but Windows Phone still wasn't able to gain a foothold. Something else was the issue. If people really liked the UI, then Windows Phone would have been able to gain at least some traction. It wouldn't be completely dead as it is today.

How is reality being ignored? Windows Phone isn't in a vacuum. It's tied directly to Windows 10 and the UWP. As long as they both exist, so will Windows Mobile (at least for the forseeable future).

Well, in my opinion, windows phone cannot be dead OS, even though market share would be 0.6%. Because people still use this.

Only Microsoft employees.

Actually I would like to see how many of Microsoft's own employees actually use Windows Phones.

And Jesus said unto them, Because of your unbelief: for verily I say unto you, If ye have faith as a grain of mustard seed, ye shall say unto this mountain, Remove hence to yonder place; and it shall remove; and nothing shall be impossible unto you. Matthew 17:20

Jesus would more likely have Mark 4:19 to say over the value we put on our phones....

Matthew 17:20 Jason 17:20

I love that quote, it all about faith I so wish MS succeed with this plan

One big issue is that within Microsoft, not every department is aligned well. The Phone OS guys seem to slowly catch up and deliver something more and more close to the desktop experience, although they are still not quite there. But then there are others, which are badly behind. Some Apps like Facebook for W10 and other things are struggling for too long. And then there is the epic fail aka Skype, there are almost no words to descibe THAT mess within the MS ecosystem. Microoft really needs to realign all software products, in order that all have an almost consistent status, and not one feeling very good (W10, Office), another still buggy (W10M), others featureless and that last one, ....well, a combination of UI fail, stability fail, consistency fail, and interoperability between devices and apps fail. Only then they can start to compete.

We need more apps and GREAT GAMES :D

I hope they can pull off a working Windows 10 on phones, because the state it is in right now is pathetic. Every day I run in to some sort of an issue that is not a big deal, but when it all comes together, the experisence is far from positive. I am huge Windows enthusiast, but they consistently chipping my admoration to the platform... When the time comes to buy a new phoen, I will seriously contemplate other options.

Q4 2017 ??? ROFLMAO.....
Coming soon became Coming Late by that time even NOKIA will be back on the Android side more stronger than it was on the Windows side.

how many android manufacture make profit? very few ! model after model model didnot work for nokia, so msft may try to come up something different than just another model, for this windows platform needs to be strong and then surface phone like thing can help, and hence late doen't mean bad. blackberry is selling android, i don't thibk that sell more than what they sold with bb os. so they lost everything.

Great article! I can see where MSFT want to be headed, and the potential is there, if they plan properly. I don't think you should refer to new / future devices as Windows Phone. It just gives the shouty brigade, whose negative opinions, are prevalent all over WC to shout when louder. Whilst criticism I a good thing the same old lines, from the same old posters, is getting old.I think the term should be Windows 10 mobile. A simple change should be enough to confuse the Neanderthals and their negative rants, especially those who come on with nothing positive or constructive to say, and then you see the post is via WC for android. Whilst the sensible and level headed do have many valid points, there seem to be a vast number posting derogatory comments.
I made the jump to the 950xl, and like many on here, the recent updates and firmware's, have improved the device beyond recognition. The new apps, with continuum, are a welcome addition as well. Things are looking up. Apps, regular OS updates (950's etc) OEM's are just the start.

The fact that there is an ever increasing number of Android OEMs suggests that there must still be profits there, naturally some will lose out as the competition increases even more.

W10m cannot be dead because of windows eco system.

I don't care about all this 'gestation' and 'retrenchment'.All I care about is lack of MLB At Bat on my phone.I'm losing patience.

Talking about apps Microsoft sucks at its own platform and their own apps are better in rivals platform..

Well, Microsoft Brazil doesn't have any plans to release any new devices around here, and there is no OEM with W10M available too, so, yeah, Windows Mobile is kinda of dead for 200 million people. The last Lumia that reached the market was the 640XL, over a year ago.

I was shocked to find out that I could only see 6x0, 5x0 and 4x0 Lumias to buy here, and even the 640 and 640XL are the non-LTE version.
The 930 and other higher models are all out of stock, and with the x50 series with no plans of arriving, Windows 10 Mobile is Dead On Arrival here.
It's a matter of (short) time before the banks and such apps start to be discontinued, and the few W10m users left will have to move to Android.
Windows Phone was growing fast here, until they disapeared last year, so the blame is on Microsoft.

It's funny how some voted down my comment, since it's statement of facts, it's not my opinion, it's what happened. the Windows fanbase is delusional (here, this one is my opinion, now you can downvote me with reason)

A bit offtopic, got to test today Galaxy S7`s camera vs my Lumia 930 ... even though i was going against a F1.7 lens and my lumia has F2.8 i was off by very little , my shots required the same ISO 250 as the S7 only the exposure time was different, 1/17 Lumia 930 vs 1/35 Galaxy S7. While the S7 has a bit more detail depending on situation and more contrast + saturation i can say the 930`s camera can hold it`s ground against the latest Samsung flagship and this was tested in Jpeg mode, didn`t get to use DNG raw from Lumia. Going to test it a bit more the next days, maybe bring some shots for direct comparison.

Too bad that the quality is not good on W10M...

Well.. i don`t seem to have an issue with mine ...and i did the test in jpeg mode, nothing fancy on the RAW side.

Maybe still images are of equal quality, but for videos the 950 ist behind.

I was talking about 930 not 950, and to be honest i don`t give importance to video on mobile that much, photos is what most of the people use.

May be this is the reason why Nokia's return I guess!!

So, another 2 years...
Now we don't need to say: "This is the MS year"
We can say: "In 2 years, you will see :P"

Does Jason actually believe that putting a consumer device in Q4 2017 is going to be successful for Microsoft? That's taking Microsofts trademark coming soon to a whole new level! Oh well, Jason's articles are always good for a laugh.

These delusional articles are beyond tiring now. Is this a 9 part series like Star Wars? Posted from my Lumia 950XL

Episode VII: The Phone Awakens?

He never said there will be a consumer focused only in Q4 2017. Just like the surface line it took until the 3rd surface to make it out. Exactly like that the first edition of the surface phone even tho for consumer will not just pick up from there until maybe Q4 2017 where the 2nd edition kicks in.

Why isn't D not writing this series? Really curious to know m

Daniel wrote his thoughts some time back in another article. He gives in many insider news and normal news too. And Jason is the editorial specialist. He writes analysis based articles only. Posted from Windows Central for Windows 10

Daniel uses an iPhone and a Samsung. He knows what's up. He isn't into wearing rose coloured glasses. He tells it like it is - no fairytales and wet dreams. Posted from my Lumia 950XL

got the Lumia 950 not long back and its soon become one of my favourite devices I have ever used. cant wait to see how these new devices are and if more devs jump on board with the apps

Good speech there But windows phone is dead.. No apps no games.. Is it worth buying this phone for weather and news apps?? Not even single best game comes to wibdows phone..Iphone got everything we need.. Wasted money buying 1020

No apps fine but no games?? Are you expecting to have about 100 games performing same function in store lyk play store before you say there are games??

I'm just curious to see how the Surface Phone is going to be better than a Lumia. What is it about this phone that sets it apart from everything? We'll see.

You'll see in 5 years. Maybe. Posted via the WC App for Android on my Ell Gee Gee Four

Slowest company ever. No other company takes this long to bring new products to the market. Posted via the WC App for Android on my Ell Gee Gee Four

To be honest they brought flagships, the 950 and 950XL to market last year as well as the 550 on the low end and the 650 for business(mid range) this year. A surface phone at the end of this year, with their expressed cadence of a phones for each category every year, with a possible 2nd gen Surface Phone next year is about the same pace as rivals. -------------------------------
Jason L Ward @JLTechWord

My wife still doesn't have 10 on her Lumia 1520. Slowest company ever. Posted via the WC App for Android on my Ell Gee Gee Four

Have to agree their timing doesn't help. If the Surface phone is coming Q4 of this year, I'm assuming they will still use the SD 820. iPhone will be on their next generation chipset, and in early Q1 2017 Samsung will be using next generation chipsets. True, not everyone wants the latest tech, but the idea is you are releasing a flagship that specwise, will be behind pretty quickly.

Windows phone is dead all the wishing hoping assuming is not going to change one single thing. Windows Phone by December will be a memory like VCR Tapes. There is no motivation to develop top tier apps for windows phone.

Hmmm... So that's why other big OEMs are wasting money releasing W10M phones!!! Once developers see the potential market for apps, they will come. Business goes where the money is, and the businesses that matter are keeping a close eye on MS. Windows Phone is 'dead' has been said since WP7, and it still ain't stinking like a corpse!!!!

What big phone OEM is building a wide release Windows phone?! Posted via the Windows Central App for Android

The OEM's can release whatever they like but the fact that great specs on paper, the lack of advertising, and the huge app situation will keep Microsoft's mobile dead. The UWP will do nothing. All it will allow is ports of other apps and not a drive to create the best app. I understand alot of people are happy with a powerful phone in specs and do not care about apps but the majority of the population do. As I stated Windows is dead to developers and the general public.

Try living in reality. You're absolutley wrong.


Until its actually canceled I think it's ok to have faith. It doesn't hurt does it? I'm not at any lost if MS fail I just switch to another OS. Even tho I wish they succeed

Every consumer left behind since this update for 8.1 users has been constantly delayed...

"650 is geared towards enterprise" How?

What make surface phone so amazing? Not even made yet. Windows 10 needs apps , that's all. Afraid surface phone will be a expensive disappointment like the 950. While Microsoft working on getting the basics right IOS and Android getting further and further ahead.
Can't help feeling Ms isn't fully committed to phones. Development is going to slow.
But I'm cheering them on and hope they can turn it around

And us with "old" windows phones like lumia 640... so what we can expect, few months forward from now, same budget phones as 550 n 650 will be forgotten..cause ms will work on new project[phones]...as I can see, same faith with plenty of promises..

My advice, get 3 phones, one from each platform, you be well served, iOS, Android, Windows mobile :)

Windows is dead just face it

And still you are here commenting about Windows... That makes you a zombie. ..

I love my 950XL and do not feel an app gap. It does what I need better than my friends' ios devices. Continuum and Hello are amazing features! Integration with Office, OneDrive, OneNote across the several devices I use is amazing! Sure, I occasionally get the reboots and other minor annoyances, but so does my daughter with her iPhone 6. G Hub

If you are only using Microsoft products of course you will not notice the app gap, but for me I do not want to use a browser for everything, and I like to enjoy games and apps designed for a specific purpose such as banking and social media

That shites unacceptable. This is my greatest problem with this community. Acceptance of mediocrity.
How the hell is it ok for your phone to have constant reboots? If my phone did that its back to the store for me. The first XL I got was a lemon. I took it back in less than 24 hours. The replacement - 0 reboots since. My Galaxy Note 5 works just as smoothly. "My daughters iphone also reboots" Then take the pos back to the store. You don't get points foe being a *********. "I don't care about apps", here have a cookie. You should stop buying smartphones since their primary purpose is apps. Spending +600 on a phone but you don't need apps. You need tp reevaluate your buying habits. Posted from my Lumia 950XL

Q1 market share will be ~ 0%. Dead.

Windows phone is alive! Just continue perfecting the OS and give us top tier apps and tighten the gaps. And develop good spec affordable phones for all consumers in all ranges. That is all!!

That will never happen while we continue to lose market share. You already see it since WM8. I am not saying WM is dead... but it will sure get there sooner than later.... Ignoring the market for the last 2 years while MS was creating WM10 and cranking out cheap phones did not help. Its been 5 months since WM10 has been released to the public and still in pathetic form. I myself am MS's test dummy but three in my family moved to other platforms hoping to return in two years expecting the maturity of the platform, if WM survives that long. I am on the fence to get rid of my dual sim 950 because of this news......

Sure. As though Microsoft hasn't tried to figure out the app situation? Developers aren't interested. Period.

Flagship L950 problem software n os... Too many problem..

For me the key with the strategy for MS is that they are focusing on oems. WP fans can't seem to recognize that Nokia/MS controlling 97% of the market was never good. So now that MS has backed off building hardware we are seeing just how bad OEM support has been. Posted via the Windows Central App for Android

An OEMs dominance within an ecosystem matters only if the whole market doesn't grow. If WP had any appeal, it would be quite simple to break that 97% by selling a few million phones / quarter.

Ahhh I was starting to worry that none of Jason's new acid trips would show up ;P I enjoy the articles, don't get me wrong. They're just completely deluded and trying to justify that something dead isn't dead. But apart from that...it's a nice attempt.
Microsoft should hire him for the PR team. Or Apple since Apple is also really keen on eluding their consumers ahahahah Posted via the Windows Central App for Android

You're the delusional one that can't grasp the concept of definitions. Words have meaning. Windows Mobile isn't dead and will not be dead in the forseeable future.

You keep convincing yourself of that. And that Elvis is alive. And that the Titanic can't sink.

I don't need to convince myself of reality, you do. I'm not pretending that the Windows Mobile situation is all rosy or that the future is bright. I'm not sure what the situtation will be further down the road. I'm simply commenting on today's reality and the forseeable future. I understand the meaning of words, unlike you. Specificially the word death. You can keep perpetuating the idea that Windows Mobile is dead because some websites stated that in their clickbait headlines. You'll just continue to look like an idiot when you do. A platform that is still getting regular OS updates is not dead. A platform that is getting new apps and services is not dead. A platform that OEM's are putting on their new devices is not dead. I'm sorry that you have so much trouble facing these facts. I prefer to live in reality until the platform actually is dead, I hope you join me.

You may know the meaning of words but you know zero about language. Otherwise you'd know only living beings can die. WP/10M is dead. Just like BB10, Symbian and webOS. Because it has no future as consumers don't want it. That's what makes tech "dead". But don't worry. Now that you know the meaning of words you can move to the next step which is learning how they can be used in sentences that go beyond the dictionary meaning. Posted via the Windows Central App for Android

Whatever, you're still delusional, still can't grasp simple definitions and your "argument" further proves my point. No one is making Symbian or webOS phones, there is no future for those platforms on phones because of that and the fact that they're no longer being supported (although webOS is still alive in smart TV's). That's why you can say they're dead. Like I said on multiple occassions, new W10M devices are being released, the platform is still being updated and new apps are being released. That makes the platform alive, why can't you get these fact through your bird brain? Windows Phone would be qualified as "dead" since the beginning using your logic and knowledge of "language".

Symbian isn't dead either, doesn't mean it is relevant. That said, I guess W10M has a better chance of becoming relevan some day.

Pretty much agree. Let's review: 1. Microsoft two years behind iOS and Android. 2. Comes out with WindowsPhone. 3. Floods market. 4. Fails to get developer support. 5. U.S. telecoms only tepidly support. 6. Buys Nokia 7. Begins to blow Nokia up. 8. Destroys Nokia 9. Writes off entire Nokia buyout. 10. Fails to deliver flagship phones to customers. 11. Launches Windows 10 mobile with ongoing issues/problems. 12. Keeps saying it's not dead. 13. They've got a plan. Sure. Sounds great.

Such a giant (and well written) article is representative for why Microsoft fails at mobile. Too much talking. Not enough action. And most of the time, the actions don't match the talking. This is really sad because the solutions are relatively simple. - There is no such thing as "enterprise market" in mobile. The mobile devices from today are the most personal computing devices yet and therefore everything should be focused on the people (read: consumers!). Only tech enthusiasts and companies may want $100 adapters and a salad of cables on their desk. But people don't want this. That's why Continuum will fail. Or at least it isn't worth the investments IMO. - If apps and developers are so important for the platform, then why is even Microsoft not committed to their own platform? They killed a bunch of nice apps, and they seem to prefer to develop apps for other platforms. The message here is important. - They need users now, not money. For instance they should have bought MixRadio and integrated it into Groove. - There is no clear message to the end users. Does Microsoft believe in their own platform? How does the UWP strategy makes sense if their mobile platform is in such trouble? And this is not a theoretical question for the future, this is a current problem for users: they update their PCs to Windows 10 now (free for a limited time!) but their phones can't update yet officially so the whole concept falls apart. No sync, no synergy. Much was said about "one Windows" but until now it's only 1/3 of it. Did they plan to release the mobile and living room parts 6+ months too late? - At the end it all comes down to one simple question: Why would someone buy a Windows phone? My parents got their Lumias for simple reasons: 1) low prize but elegant design 2) camera button 3) free and easy to manage offline music 4) free offline navigation. It is funny that Microsoft managed to almost kill every single of those advantages.

You nailed it.
Just about everything attractive to people about Lumia, Microsoft has pretty much killed off. They dumped Here Maps, they sold (now dead) MixRadio, they gutted their camera teams, killed off innovative camera apps and the list goes on. There's an awful lot of change and drama out of Redmond and in the end, the consumer is not being well served. And please, can people shut up about what's really needed is a "Surface Phone." WTF?

Ok, we now have HP, Alcatel, Acer and a few other offerings from OEMs around the world. Let's take Alcatel, who has stepped up and introduced a Budget Windows 10 Phone in the US, and on T-Mobile of all places. How does Microsoft explain the two year "gestation" period to them? Or have they already? Alcatel apparently has made a commitment to the platform, the Fierce XL is here now, and the alleged Idol Pro 4 is in the works. How long do they wait to see a return on their investment? Oh, and that midrange phone we all want? Alcatel even has a prime candidate for that with the Idol 4. Can you say Snapdragon 617? How we convince, or how does Microsoft convince, someone like Alcatel "Hang in there"? Lumia buyers are picky people. Offer them a phone without "Lumia Extras" will they buy it? Whether or not we want to admit it, we need these OEMs. If they jump in during this "Restructuring" how do they survive? Will the Community support them? What makes them stay around for the "Rebirth". I've asked a lot of questions, I sure hope somebody is already working on the answers. Posted from the Window Central App on a Fierce XL

It sounds good in theory but if someone is already locked into ios or android and doesn't use a pc or read tech sites how are they going to get awareness of Windows 10 on phone's / hybrids?
Somehow retail need to get on board and work with MS in 2017 when they come back to consumers otherwise people will just get the same Apple or Samsung devices pushed on them as they do today. Many people just have an iphone and / or ipad - even at work some people don't have a laptop just ipad and iphone. Also how can MS work to get W10 adopted by big corporations?
I am working for one of the largest companies in the world in the top section of NYSE and we still use W7 Enterprise and Office 2010 with no sign of an upgrade.
How can people get visibility to W10 and the start menu concept?

Enterprise deployment of Windows Phone is harmed by InTune being quite weak compared to AirWatch, MobileIron etc.

Airwatch is available on WP. We just moved to it in our company. The WP version is junk compared to the iPhone or android versions. I tried 6 or 7 times to get it to install and register with the server on my Icon and it still didn't work. My staff all use either android or Iphones and those that chose to install Airwatch (some didn't) had no issues with installation or registration.

Nice article, you lay out a positive and compelling case for the future of Windows 10 Mobile. Reading the comments it seems a lot of folks are missing a main take away from this. While Microsoft is still staying "in the game" of mobile, thier priority is finding and deploying the next "iPhone." The current smartphone market is saturated and devices are evolutionary not revolutionary. Even the vaunted iPhone had to increase screen size to get the sales increases their investors have come to expect. Microsoft knows this, most analysts are confirming a dramatic slowdown in smartphone replacements. Microsoft intends to introduce a new catagory, like the Surface(hybrid) devices or the HoloLens. We have no idea what is being cooked up in the bowels of Microsoft's research departments. Who saw the Hololens or Surface Book coming. I think it would be a dangerous to underestimate Microsoft's future based on the, admittedly, troubled Windows Phone rollout.
Posted from Windows Central for Windows 10

Everyone saw the Hololens coming. You can buy very similar things today from a few different manufacturers. Even Google's version can be bought for $20. I agree with you otherwise. Microsoft needs something revolutionary. I wouldn't bet money on it happening though. They haven't brought anything even remotely revolutionary in years, or maybe even ever. It is very wishful thinking that they will suddenly leap frog everyone else when they have always been so far behind.

What? If you are referring to all the VR devices put there, you have no idea what Hololens is. VR is strictly a game accessory while the HoloLens has real world productivity applications. Posted from Windows Central for Windows 10

Semantics are not going to win this space for Microsoft.

Semantics? What VR device can be used by a paramedic in the field to communicate back to a trauma surgeon in a medical center, or an aircraft mechanic on the flight line to communicate with an engineer at the manufacturer, just to name two that immediately come to mind. Also, see the article later about the French developers looking at museum applications. None of this is possible with a tethered VR toy.
Posted from Windows Central for Windows 10

A foward facing camera and AR capabilites are available on most VR devices. Your examples can be completed today by Google Glass, Google Cardboard and Gear VR just to name a few. These devices are available today, not Microsoft's legendary "soon".

Now your on obvious biases are showing, if you think any smartphone can compete with the computing power of a i-series processor you're delusional. Those devices are nothing but smartphone accessories. I haven't seen anyone suggest any use for any of them other than a gaming accessory. And don't even get me going on the epic failure Google Glass is. Posted from Windows Central for Windows 10

Again, semantics are not going to win this space. These "smartphone accessories" have the same basic functionality of the Hololens. Your idea that no one saw the Hololens coming was wrong. Plenty of people saw it coming and already had similar devices on the market. That was the original argument that I was countering. It doesn't make it special because it may have a more powerful processor. Holoens isn't unique and neither is the Surface Book. Laptops and convertibles have been around forever. Microsoft's version isn't any sort of game changer.

He's right man. The only thing I can think of that MIGHT come close is the HTC Vive with the AR warnings. But even that needs a powerful computer and a tether to run. Don't be edgy/objective for the sake of being edgy, please. It's the last thing anyone wants to hear anywhere, on the web or in real life.

Being edgy? He said no one saw the Hololens coming and I was just responding to that. Everyone saw AR/VR coming, that is why there are so many different devices available. Just because Microsoft's version might have more power if it is ever released, doesn't mean it is any different than the other head mounted devices! Sawing that isn't edgy! Posted via the Windows Central App for Android

@bleached Actually HoloLens is very different from the competition. It is a full-fledged Windows 10 PC that out of the box, will run every app/program any Windows 10 PC will run. Even n the absence of the "holographic extreme" one can still use HoloLens as a wearable computer. The breadth and range of what HoloLens is capable of is the breath and range of a Windows 10 PC. This cannot be said the competition we've seen thus far.

Which means no tether, and more power (computationally.) I've been Lucky enough to try Samsung's new gear VR, which is amazing. But you can clearly tell it's using a phone to power the experience. It takes the useful things Glass attempted, and made them better.(including an extra hour of battery life.) While augmented reality was seen, a product that put a PC and the ability to run everything was a concept that came out of left field. It will be interesting to see where this goes if/when they release a consumer model.

Windows phone IS dead! What little mindshare this platform has with consumers is all negative. It's a platform with no ecosystem, no developer support and no applications. EVEN IF ALL THESE THINGS WERE MAGICALLY FIXED OVERNIGHT, PUBLIC PERCEPTION OF THESE THINGS WILL NOT CHANGE. Why? Because perception is powerful. It's why most of you still think Android is a laggy POS some 5 years after Gingerbread was a thing. You hear a thing...you experience a thing...whether it be positive or negative. 5 years later, your perception of that thing is still fresh in your mind the next time you're presented with it. That's why the platform is dead. Has dick to do with anything Microsoft has planned for it.

I would agree wholehartedly with you if it wasn't that the media is what causes the perception. Get a big name to use and show off your product in social media and the perception of it will change over night. For example let say LeBron James, or Messi, or Jennifer Lawrance, or the Kardashians started using Windows Mobile, I GURANTEE YOU it would sky rocket to the top

BlackBerry tried that with Alicia Keys. It backfired when she Tweeted using her iPhone. Posted via my Nexus 7 2013 using the Windows Central App for Android

I think your comment contradicts itself. And, let me point out that I'm no delusional fan, and I'm ware of the reality of the situation... But, the fact that WP has extremely little mindshare makes it not to big a issue that that very small group thinks poorly of the platform.. Most consumers don't even know what it is.... MS would have a bigger issue if it was very popular (as far as awareness) and the majority looked down on it. Fortunately, that's not the case, and is exactly why MS has a chance to regroup with W10, which I think is an ingenious idea if executed properly.... I'll be convinced if the three apps I want are on the platform before Q4 2017. ROJO > ARLINGTON, TX > LUMIA 1520 ≥ 950... WAITING FOR 6.2" SURFACE PHONE

Then switch to another device! But apps are still being made, and UWP apps have been coming for a bit now. WM10 feels like a mature OS, granted its a bit buggy. It may be low market share, but it's not dead in any sense of the word, especially when you consider all the new phones manufacturers have been making. Chill out, bro

When Microsoft comes with a real airplay alternative (no miracast or dlna), i'll buy a Windows 10 device again

Didn't they try that in the past? I can't remember who but I recall either MS or Nokia doing promotional stuff with giving phones to some celebs but it didn't do anything and they prob went back to their iphones.
A few months ago some of the WWE superstars had MS Band's and were promoting it and sharing their stats then after a couple of weeks that all died off too.

I don't think that's part of the strategy now. ~~~~~~~~~~~~~~~~~~~~~~~~~~~~~
ROJO > ARLINGTON, TX > LUMIA 1520 ≥ 950... WAITING FOR 6.2" SURFACE PHONE

So wait, Microsoft assumes the mobile market will stay as it is, until sometime in Q4 2017, when they can get back in the game, appealing to the general consumer? Do they expect Apple and Google to stay still and not move their own platforms forward? And Windows mobile OEM partners are going to have the patience to stick out this 'retrenchment' phase while they lose money on every Windows mobile device sold? This whole plan sounds, I'm sorry to say, delusional.

@Johnny no they don't expect the market to remain the same that why Nadella acknowledged that the current 6" smartphone won't be the device for all time and why MS is developing the device that is "beyond the curve" in mobile as I pointed out and we anticipate will launch, Surfs e Phone, Q4 of this year as I shared in the article. A second gem Surface e is what I posit will launch in Q4 17. No they don't expect Apple and Google to stay still that's why Microsoft is the ONLY company in the industry with a unified platform that encompasses phone. Advances in that platform, which they are clearly hard at work advancing effects phone. OEM partners have no reason to "stick anything out" until 2017. They're active participation is actually PART of the retrenchment phase. Alcatel, HP, and others will make Windows 10 phones that fit thier customers needs. This of course promotes the platform. I closed out the piece with a reminder that MS success in PC was a result of OEM partnerships. We need to begin changing our perception that we NEED a first party device for the platform to succeed. Ask yourselves. How many first part PCs did Microsoft make that gave it 90% dominance in the PC industry. Microsoft is working with OEMs to fill out the ecosystem and to provide a diversity of devices across the spectrum. We're at the beginning of the OEM uptake. As more come on "competition" among OEMs will energize the Windows Phone ecosystem. Helps this clears up your perception of waht was presented. In a nutshell the answer to your questions is, no.for the reasons stated above :-) -------------------------------
Jason L Ward @JLTechWord

The problem there is the only diversity is in hardware. OEMs have no way to diversify software on Windows 10 Mobile devices. Android OEMs are able to diversify both hardware and software. If stock Android was all that were available, there would be far fewer Android OEMs. I think diversity of software is just as important as diversity of hardware. Unfortunately, Windows 10 Mobile offers no ability for OEMs to diversify software. Posted from my Moto X Pure Edition via the Windows Central App for Android

It is too late. Variety and quality of apps sucks. App store features really weak. In app purchases are still problematic. When you purchase an app, Microsoft sends you the billing detail but that email don't include app name. Ridiculous. After a period of time when you need to trace or check what did you buy, or if you purchased a specific app, remove the ads etc. there is no info on bills. Unable to hide updates or remove them from list. Even Instagram is still Beta! We are lack of many many important and world known services or applications. In my opinion, Microsoft already lost the battle. It lost last year and took Nokia with him too. I own a Lumia 925. None of the Microsoft cell phones can compete with other brands in terms of DESIGN and material quality. I don't plan to buy a second Windows Phone. I will turn back to Android for sure. WP was a great joy and hope for me once. But for a year, it is a great disappointment for me. Hope Microsoft can satisfy the ones left behind.

I'm already satisfied, and I think Jason already wrote an article about the battle being lost, which is completely true. The point is that the future of Windows is nothing to do with this battle that was already lost, it's about the next war and I believe Microsoft is going to have the bigger stick, Windows 10 is years ahead of the competition and it is built for the future. Eventually app gap will not be a problem because no developer except maybe SnapChat will ignore 1 billion devices, and what really surprises me is the fact that 1 billion devices is actually a realistic target. Posted from Windows Central for Windows 10

Blah blah blah. Where's my flying car? And where's my Windows 10 upgrade release?

Does that mean Windows has giving up on Verizon and my Lumia Icon phone. Meaning no windows 10 update

Since the release of Windows 10, MS succeeded, making me loving Windows, instead of just needing it. I mean, I always used Windows on PC, and never thought about switching to Linux, because my programs, my full ecosystem was on Windows. But only because of that. Or at least it was so in the XP times. And when Vista came, it was just BEAUTIFUL :D Yeah, I know it's not the best win ever, but in my opinion, one of, if not the best looking. And than came win 7. It was stable, it looked good (not as good as Vista, if you ask me), and I stuck with it. And I hated Windows 8. And I hate it still today, but now I see, that it was a necessary milestone. ( I'm not speaking about wp 8.1, I loved it :D ) And than came Win 10. I can't describe it, but it's the best Windows ever made. And I'm an insider, running a beta on a Lumia, as my daily driver. This is one thing I couldn't ever imagine before. Ok, I've had enough of lagging Android, and when my Sony Xperia P died, I wanted something new, so it adds some boost to the situation. But that doesn't matter, if you look at the result. So anyway, MS is doing great about collecting fans. P.S.: I wrote a long comment again, dang it. :D Posted from Windows Central for Windows 10 on Lumia 535

No Windows Phone is dead, just stop it with all this silly fan boy delusion.

I wish Microsoft would just make an announcement right now that they are wasting time effort money and that they have decided to retire window 10 mobile immediately because everyone else already feels that way.

Big developers of iOS don't code for WP Mobile since they don't know how to use MS tools, they need at least: Windows 10 Enterprise, Version 1511 Windows Bridge for iOS (Build 0.1.160304) Visual Studio 2015 Community Update 1 Windows developer SDK and tools (Build 10586) Microsoft Azure SDK for .NET (Build 2.8.2) The good news is that developers can download for free Virtual machine appliances that have all this stuff configured, so it should be just a matter of minutes to get started https://dev.windows.com/en-us/downloads/virtual-machines

It's not dead, it's pining for the fjords.

Can anyone point out a case where such a business plan of entrenchment actually worked for a company? Oh, and I guess Verizon started entrenching from WP years ago.

The relationship between Nokia and Verizon goes back farther than that. Nokia never made any CDMA devices back in its days as an independent company that made Symbian smartphones and GSM feature phones. Verizon expressed interest back then, but Nokia declined. As a result, Verizon wasn't all that interested in the Lumias years later. Posted via my Nexus 7 2013 using the Windows Central App for Android

Please Microsoft, at least make a dual SIM and never exclude a micro SD slot, preferably waterproof for a change, and hopefully with an industry shaking camera and x86 capabilities in continuum.

Microsoft, what makes your device and software better than a BlackBerry With. it's BlackBerry sofware?
If you can answer that, all of you are on the right path!

Ok.. What's the question? ~~~~~~~~~~~~~~~~~~~~~~~~~~~~~
ROJO > ARLINGTON, TX > LUMIA 1520 ≥ 950... WAITING FOR 6.2" SURFACE PHONE

Is a "Surface phone" going to have the kind of app eco system of Android and iOS? No. Changing the name from Lumia to Surface means nothing.

Like a woman?... Sex with W10 gives the term "Internet Of Things" a whole new meaning......
~~~~~~~~~~~~~~~~~~~~~~~~~~~~~
ROJO > ARLINGTON, TX > LUMIA 1520 ≥ 950... WAITING FOR 6.2" SURFACE PHONE

This is becoming kind of sad. The neglected and poorly designed carcass of Windows 10 Mobile needs to rest in peace.

I don't see why..... If the fans like it, and we have good hardware coming, then why???

I've recently switched back to android. Reason being I need weather alert apps which Windows has none. They don't work. I really don't want to be outside and be unaware of severe weather. I know just look up, well in the state of Nebraska the weather changes so fast you really don't know what's going to happen. Look I loved my lumia928. It was the best phone I ever owned. Awesome camera, great speed and power. Big storage. Great battery life. But the lack of apps really bugged me. Has it gotten better? Yes. But still it's a very big gap. Lack of weather alert apps and games are a big issue for many. But we'll see what the future holds.

Microsoft screwed up. B- for effort like buying Nokia but nothing theyve done has worked out. This post will have some length to it and its near the bottom so I dont expect anyone to see it but I'm venting as I'm probably done with WP forever. I remember begging my parents to get me the HTC Surround even tho I was probably too young for a phone but I got it. As I got older I wanted the new cool apps and never got them as MS kept saying dont worry just wait devs will make them. That didnt happen and never did even though I bought more WP's like the Dell, Nokia 920, 1020 and the 640. Every year is just wait the apps are coming and they never did. I'm bitter because I spent alot of time and money on WP, I had the Surface RT with touchad with my WP's and I sat patiently. I had to get rid of both the RT and WP's. 2 years later and here I sit typing this on my macbook next to it is my iPad mini and my iPhone 6+ running Juice Jam.. It wasnt supposed to be this way. I should still be using my RT (or if I saw any hope I would have a Surface Pro) and using my new WP to Snapchat with friends or talk to them about how far I've gotten in Juice Jam or a plethora of games WP will never get. I feel betrayed by them and they probably lost a customer for life.. But they are a big corporation and probably dont care.

Mmmm....... Till Ms will not remove the 30% fee they re asking, there will be no top developers on the platform (Windows 10 store simply does not have any number). No developers means no apps, no phones, no markershare.
Failing on mobile means a slow death (IBM, BB, NOKIA), Azure won t save Microsoft, Mr Nadella, that's no enough....

What is wrong with MS? what happened to Gestures Beta???????/

And again MS keeps on removing features instead of adding those missing ones, so many useful features have been dropped on W10M that were on 8.1. Please bring W10M at par with android so that we would be left with on problem of so called app gap which is depended on mostly where you are (country) At this age why can't i be able to edit labels? why why, i want to change these mobile 1, 2 ect to something else that makes me remember something about that contact number for those contacts with more than one. Why can't i easily choose which apps to use WI-FI only, which ones to use data and which ones to use both?? there are certain times when you are limited on data and you do not want certain applications to chew your data or air time credit. On W10M its either you block everything or you are doomed on credit or remaining data, On messages you struggle to know the number that has been used for those with several numbers

And Skype is a data and battery HOG, I wish in future it would consume the same or less amount just like Whatsapp!!!!!!!!!!!!!!!!!!!

So now we have to wait until the end of 2017... Are you serious??? I've been a windows user since they released lumias with Windows 7 OS, but now this is over... No updates for apps (And no apps, by the way) no carriers interested, no ads, bugs, etc. And now I'm supposed to buy a Windows Mobile device and wait until the end of 2017 for the OS to get better... Yeah, sounds like a good plan... By that time this OS will have 0.1% of market share, and that being optimistic...
Bye Lumia and bye Windows phone... If in any case a miracle occurs and this platform manages to reach a 10% of market share, I'll wake up because it will be a dream.

Blackberry already serves the mobile enterprise market better than Microsoft and look where they are. Microsoft might have business phones (cue Steve Ballmer's "we've got business phones" rant: https://www.youtube.com/watch?v=eywi0h_Y5_U) but they don't have apps. Period. Companies by and large have migrated to Android and iOS and it's going to take something beyond cloud services and Office integration to get them back. They blew mobile. Big time.

more OEM and APPS NO JUNK APP PLEASE

"For the fans" translation "people so hungry for a windows phone they will pay us to beta test it".

"Windows Phone isn't dead"
If you have to tell people your phone business isn't dead...IT IS DEAD!
Nadella has been a catastrophe for Microsoft and needs to be fired ASAP. He not only personally killed windowsphone when the smartphone has taken over the PC as people's most used, most central computing device--he is rapidly killing windows for ALL devices. Microsoft CAN'T EVEN GIVE WINDOWS AWAY FOR FREE! That's exactly what they did, FREE! NO CHARGE! And nobody wants it! Windows XP and Windows 7 are more popular than FREE Windows 10! They are giving it away fir FREE, and it still has a pitiful market share.
Why?
1) it is a design MESS! and
2) they want to offer it as a service, with no new redesigns, no "windows 11" just a NEVER FINISHED product??? That means it will never be finished, people will constantly be having to re-learn how to use it--he is essentially offering customers NEVER ENDING ROAD CONSTRUCTION! And NOBODY likes road construction.
And where does the REVENUE come in? "windows as a service" means they are eventually going to start RENTING Windows to you, with monthly or yearly fees! FOR AN UNFINISHED MESS!
It is impossible to overstate what a DISASTER Nadella's "vision" has been and will continue to be!
Microsoft will be lucky to survive his tenure at all! The first thing they need to do is fire his incompetent ass ASAP!
Dear lord, the smartphone is THE most important personal computing device in people's lives--and he doesn't plan to get back in the game for TWO YEARS???
SELL ALL YOUR MICROSOFT STOCK NOW!!! While it is still worth anything at all!
The company founded on putting a personal computer in every home has destroyed their entire personal computing division!
If you know what's good for you, SELL! SELL! SELL!

WindowsPhoneFan the reason it's has to be told that Windoes Phone isn't dead is because of sensationalist articles that take certain data points without looking at the larger context and make the "Windows Pjone4 is Dead" claim that the uninformed sadly embrace as truth not having knowledge of the larger context. Second, Microsoft is not "out of the game" per se. Thier FIRST-PARTY hardware aimed at consumers will likely hit in Q42017. A surface phone for fans and or business is expected THIS year. And more importantly, just as in the PC realm Microsoft is IN THE GAME , via OEM partners. A partnership strategy that is picking up steam. :-) -------------------------------
Jason L Ward @JLTechWord

I'm excited for the future of windows phone but I just want it to get here already! "It" meaning the new Windows 10 Mobile. I just get tired of saying the same thing year after year... maybe it'll be better next year, or the year after that. I know I can join the Insider Program again but for the Nokia Lumia 925, which is the device I currently have and use as my daily, it just is not "ready" enough as of yet. Way to many bugs and way to slow and yes, I realize it's a beta but still... I just don't think it's ready to be a daily on little if any devices. Hoping for the best, preparing for the worst... as I've been doing for years on Windows Phone. *Sigh*

Hey Jason! This was an awesome article! Loved it and I'll keep being an MS Fanboy for Q4 '16 and cant wait for Q4 '17! I hope the first generation Surface Phones are appealing enough for the purchase! If not i'll go for another WIndows phone, cause I cant stand Android and Apple lol. Lets hope for the best! They've done a great job in making SP3s the hybrid, so will they with the Surface phones! :)

Cant wait for the part for of your article!
Windows Central Newsletter
Get the best of Windows Central in in your inbox, every day!
Thank you for signing up to Windows Central. You will receive a verification email shortly.
There was a problem. Please refresh the page and try again.