Windows 'phone' isn't dead Part III: No consumer left behind
Throughout this year and the majority of 2017, Microsoft's smartphone strategy will remain in a retrenched or gestating state.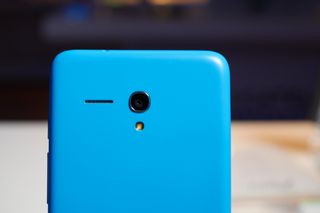 Gestation is a period of time where the child within the womb is being nurtured while existing within but separated from the world around it. Gestation, however, is not a permanent state and is always meant to culminate with birth. Or in the case of Windows Mobile: rebirth.
When Microsoft retrenched its smartphone efforts by removing Lumia from the consumer smartphone space, it did so as a temporary move to provide the platform's ecosystem with crucial support for approximately two years.
During this time of "gestation", Microsoft is focusing on maturing the Windows 10 Mobile OS, developing relationships with OEM partners, and investing in tools to bring more apps to Windows.
The goal of this strategy is Redmond's ultimate rebirth within the consumer smartphone space with a category-defining device positioned "beyond the curve" in mobile.
Don't get it twisted; it's not 'business' as usual
Make no mistake, Microsoft's current status in mobile isn't static. Fans, enterprise and value consumers are still being directly served by Microsoft's mobile efforts. Nadella expressed the goals of this stage of his vision this way:
Clearly, at present, Microsoft is not directly serving the broader smartphone consumer space its competitors are fighting in. Redmond's OEM partners such as Alcatel with the Fierce XL, however, are free to offer consumer-focused devices using Microsoft's mobile platform.
Thus, Redmond's mobile efforts are currently being sustained by partnerships and a deliberate focus with first-party hardware.
The Lumias 950 and 950 XL, though tepidly received, were released for the fans. The Lumia 550 is positioned for the value consumers. Finally, the Lumia 650 is geared toward the enterprise.
It's important that we view Microsoft's current mobile efforts within the context of the goals of this stage of their vision. We must "keep the vision in view". That said, Microsoft's efforts in the enterprise, though a segment that is traditionally their forte and where they seem to be garnering positive reception, are not indicative of an abandonment of the consumer space. Their enterprise efforts are simply a manifestation of the company's expressed goals to serve that market (as well as fans and value consumers) while in this retrenched-"gestating"- state for the two-year period which began in the summer of 2015.
I concede that due to Microsoft's enterprise legacy their retrenched efforts in that space will likely produce greater success than their value and fan-focused efforts. This achievement, however, should not be mistaken as a reversal of their long-term strategy nor an abandonment of the consumer space.
It is implicit in the very nature of a retrenchment from the consumer space with a defined timeline that after that time has expired there will be a return to the consumer space from which Microsoft withdrew.
We'll be back
During a September 8, 2015, interview Microsoft's Chief Marketing Officer, Chris Caposella, and interviewer Walter Prichard inferred that Microsoft would return to the consumer space with a hybrid "phone." Prichard's understanding of Microsoft's approach to the market with devices that straddle the line between form factors (i.e. the Surface and Surface Book) led him to ask very specific, carefully phrased questions about the company's phone footprint in the market 3-5 years from that September 2015 date.
Furthermore, Pritchard's inquiries likely reflected his knowledge of Microsoft's CEO Satya Nadella's statements to Mary Jo Foley two months earlier regarding Microsoft's vision for mobile. This vision acknowledges an intended departure from the currently dominant six-inch smartphone form factor.
Clearly Nadella's vision for Microsoft's position in mobile moves the company in harmony with what he sees as a shift in mobile computing. Prichard deliberately acknowledged but ultimately excluded Nadella's category-defining hybrid devices from the conversation when he asked Capossela specifically about Microsoft's future with "standard 4-7 inch phones":
Caposella's response clearly acknowledges a two-year retrenchment time frame. Moreover, I believe Capossela was intentionally elusive regarding the specifics of Microsoft's "phone" footprint in four years. Nadella has been clear, after all, that he is committed to ensuring that Microsoft births a new category of device that is "beyond the curve" of the current 6" phone form factor. In four years, this "non-standard" device is likely the mobile footprint Microsoft envisions itself having in the market.
I believe both Pritchard's and Capossela's intentional exclusion of hybrid devices from the discussion was an acknowledgement of this vision set forth by Microsoft's CEO.
Consider this: The rumored Surface Phone is expected to launch Q4 of this year and will belong to the Surface family of hybrid devices. Additionally, if it launches, it will be during Microsoft's retrenchment and may be targeted at both fans and business users. Furthermore, I believe Microsoft's later Q4 2017 presumed reentry into the consumer space will be with a second generation "Surface Phone" positioned for the general consumer. Microsoft's probable reentry into the consumer space with a consumer-focused "Surface Phone" in Q4 2017, could potentially be their mass market move to redefine the category in line with Nadella's vision.
Considering consumers
Microsoft knows that it needs a strong position in the consumer smartphone space. The smartphone is the most pervasive "personal" computer, it is loved by users and is supported by app ecosystems of millions of apps on diverse platforms. It is currently the hub around which our digital experiences revolve and into which millions of developers, particularly in support of iOS and Android, have invested. Comparatively, fewer developers have committed to Windows Mobile, which has a much smaller base of users who love the platform.
As Microsoft pushes its cloud-first, mobile-first vision which defines the user, not the phone, as the hub for digital experiences, the company realizes that the phone arm of its Universal Windows Platform still requires a powerful position. Redmond is attempting to ensure this occurs even as the company works to transition the concept of a "phone" from a 4-to-7-inch smartphone to a hybrid device. One Microsoft spokesperson gave me the following response when asked about Microsoft's efforts to grab consumer mindshare for Windows phone:
That said Microsoft will revisit the consumer space and not only because of the firm's self-imposed retrenchment time frame. They will do so because the company's goal is to sell plenty of Windows phones (via OEMs and, to a lesser extent, directly) and because they want users to move from needing Windows to loving Windows on every device type.
Capossela supported this goal in his response to a question about how Microsoft would measure success of Windows 10 devices by 2018/2019:
Loving Windows
Selling a lot of Window 10 phones (as well as other Windows 10 devices) to people who ultimately love the devices is an important metric for Microsoft. I contend it is the consumer space that is best positioned to generate these results. Naturally, Microsoft's current focus on the enterprise, fans and value segments is both prudent and strategically sound. But while retrenched, these targets neither address nor position a first-party consumer-facing aspirational device that would encourage partners to address the consumer space.
The enterprise focus, of course, will yield mass rollouts of Windows phones in many venues. Still, with the consumer space being the dominant market for smartphone usage, it is also the most influential component affecting platform adoption and market share.
This reality is combined with the fact that the consumer space has reached a point of saturation dominated by the iPhone and Android. It is from this context which the "Bring Your Own Device" (BYOD) phenomenon has been propelled and consequently presents a threat to Microsoft's goal of winning some users through enterprise deployments. BYOD has resulted in many firms accepting users' personal iPhones and Android devices on their networks.
Where Windows phones are deployed it is conceivably a real challenge to persuade a user to love a device on an unpopular platform, particularly when that company-issued phone they're forced into using has a clear app deficit. Even more so when a device they already love is in their other pocket. This is candid truth from a die-hard Windows Phone fan. Consequently, Microsoft knows the way to the hearts of the masses, and to the minds of developers, is through the consumer space.
Satya Nadella wants users to move from needing Windows to loving Windows.
The Universal Windows Platform, of course makes Windows a broad platform that encompasses a range of devices. With over 200M installs to date, Microsoft is reporting that this is the most successful Windows deployment yet and sources tell me that users are loving Windows. Redmond's goal, of course, is that user's love for Windows on desktop will translate into a love for the Windows experience on phone. As the only company with a unified platform this strategy is a good foundation for getting people to love Windows on phones.
If there were no inherent systemic barriers such as trepidation from cellular carriers, limited Windows phone distribution, and a user's love for the iPhone or Android devices and app and third-party ecosystems consumers are invested in and use daily, reliance on that foundation alone might suffice. Getting users to fall in love with Windows on phone, however, with these obstacles in place will be a challenge — a challenge that sources assure me Microsoft is committed to combating.
It all begins with "Start"
Nadella, like the rest of us, realizes that the path to the broader consumer market is via a rich developer supported app catalog. Developers, of course, want a large install base to target. I don't think it coincidental, then, that Microsoft's two-year retrenchment from the general consumer market runs parallel to Microsoft's goal of attaining 1 billion Windows 10 installs in the same two-year period.
Microsoft likely envisions developers embracing the UWP as hundreds of millions of Windows 10 installs are added to the ecosystem between now and Q4 2017 – when a potential second generation "Surface Phone," geared toward consumers, would debut. The incentive for developers, of course, is the visibility the Windows 10 Start menu on PCs, laptops and the growing category of mobile devices like two-in-ones, provides developer's apps. Satya Nadella expressed this strategy this way:
Nadella's two-year retrenchment from the consumer space diminishes the general negative impact of the app gap while the firm builds an install base of hundreds of millions of Windows 10 users. Developers, during this period will be courted with the tools to bring their apps to Windows and the promise of the app visibility the new Start menu provides. This is all in preparation for Microsoft's return to the consumer space with a richer app ecosystem and a category-defining aspirational device in Q4 2017.
Wrap up
Though many enthusiasts and bloggers have grown weary of waiting for Microsoft to launch a high-end consumer-focused Windows 10 Mobile flagship, consider the following.
Just as we've accepted Microsoft's PC partners representing Microsoft in the consumer PC space long before the Surface debuted, we should grow increasingly comfortable with Redmond's OEM partners, like Alcatel, HP, and others, filling the smartphone space in a similar manner. When I asked Microsoft about their collaboration with partners in regards to targeting enterprise and consumers I was told:
The announcements from MWC and my own contacts have both confirmed that Microsoft is working hard with manufacturers who will increasingly represent Microsoft's mobile platform, even among consumers. So through partnerships and eventually first-party hardware Microsoft will be represented in the consumer space. Windows phone isn't dead folks — with Windows 10 Mobile, we're just getting (re)started!
Stay tuned for Part IV!
Jason L Ward is a columnist at Windows Central. He provides unique big picture analysis of the complex world of Microsoft. Jason takes the small clues and gives you an insightful big picture perspective through storytelling that you won't find *anywhere* else. Seriously, this dude thinks outside the box. Follow him on Twitter at @JLTechWord. He's doing the "write" thing!
As usual folks, thanks for reading! Microsoft is definitely intent on all markets for its phone endeavors! This retrenching phase is simply a temporary absence of Redmond's direct presence in the consumer space. Thier presence however will be felt there during 2016 and 2017 via OEM partners until they return presumably in Q4 2017! Microsoft's plan seems to be moving in the right direction, OEMs are getting onboard and we've just recieved updates on the app bridges. So what are your thoughts! Will Microsoft's return to the consumer space with a category-defining Q4 2017 device with the support of a better app catalog help MS succeed in moble? LET'S TALK!!!

I truly am going to be disappointed if I have to wait till q4 2017 for a new Microsoft flagship.
OEMs do nothing for me and I don't want hand me down hardware. So I'm hoping something is coming that we don't know about before then. Edit: I'm confused. Is q4 2017 actually 2017 or 2016? Because the article says later this year rhs surface phone may come but also this two years of gestation. So I'm slightly confused lol

Hi Nogitsune Q42016 We're expecting, though not confirmed, the Surface phone. As I mention in the piece, that timing positions that launch during the retrenchment phase. Consequently that Surface Phone would target gans and/or Enterprise and not general consumers. Q4 2017 is when I'd expect a second generation Surface Phone, being launched after the rentrenchment and as I mention in the piece that would be a consumer facing device. Thanks for question! :-)

But that "surface phone" won't have any apps, since after 2 or more years of absence will leave the store empty of official and new apps, and then MS would have to convince them to come back and they won't, so no one will buy phone with app gap and history will repeat again.

Actually if Microsoft plan succeeds which I have laid out to some extent so far in this series, the apps will hopefully come as Microsoft focuses efforts on the app bridges and courting developers while the phone efforts are retrenched. Remember, MS OEM partners are beginning to put phones into the space WHILE we wait for a potential Surface Phone later this year and a 2nd generation consumer facing Surface for later next year. We have to begin shifting our perspective from "if MS" doesn't have a certain device in the market the platform is not represented and the ecosystem will flounder TO looking at how MS is refining Windows 10 mobile, bringing OEMs on board and putting some weight behind the app bridges ALL while they prepare their own first-party highend device. HP, Vaio, Alcatel and others are helping to keep things flowing. The apps are not on hold because a Sirface Phone is not yet present.:-) -------------------------------
Jason L Ward @JLTechWord

Why create an app for desktop when a website is just as useful and cross platform? Especially since desktop users are in the habit of using the website. Posted via the Windows Central App for Android

@bleached, because allowing a website access to the mic, webcam and what not is not wise :P. To put it in the most simplistic terms apps are sandboxed and limited to permissions.

Websites are just as sandboxed if not more sandboxed and are also limted in permissions. Anytime a website wants to use the camera, it asks. Same for location and microphone. This isn't an issue. ACtually, I don't remmeber a Windows app asking permission to use the camera.

the same argument holds true about mobile websties and mobile apps. We all can access facebook on the website, but how many of us actually do so? from a users perspective an app is always much better than a website. I am not asked to log-in everytime (or only asked when absolutely necesary to protect my privacy). I am not asked for permissions to use various features of my device. I am not required to type in urls or anyother thing. Last but not the least, its far easier to access an app on a phone or PC than opening a web browser and then going to a website.

It's also about marketshare. That, and far too many websites still suck on IE/Edge with touch, because they were built for WebKit standards, rather than the official HTML standards.

That is a reason many people don't use IE/Edge. It isn't a reason to make Windows apps.

Websites require repetitive log in. UWP apps look better, work faster, and give notifications. Lots of win over using website. Promoting W10M 8-bit tile art

I don't know about that. Websites look just the same and I know it is much faster opening a browser and going to Facebook.com than waiting for the app to open. Windows Apps are notoriously slow to open. I don't have to repetively login either. Chrome also gives notifications,even on mobile!

I prefer apps instead of web pages. For most people, data is not unlimited nor trivially cheap. Anyone traveling or in dead zones etc would benefit from an offline capable app that can use local or cached data (think of news apps, kindle, etc). They will also use less data on the whole, compared to loading multiple webpages just to showcase the content. And, rendering a webpage is almost always slower than a native app as it's very likely to be sourcing content from multiple servers/web sites for embedded information, ads, etc. Not to mention the high cpu over head of all of that SSL/TLS traffic, which you might be able to avoid with a native app. Of course much of the experience is subject to the nature of the app and it's data as some things may still require remote data on order to be useful. If your reference point is something like you tube, then clearly a native app isn't going to offer much at all in an offline mode.

Facebook.com is pretty terrible. I only use it because it doesn't need another stupid app for basic communication between users. (fb messenger)

It is still way better than the Windows app.

Why Steam didn't make their mobile authenticator available through the site then?

Because it would be stupid that's why. Sites sucks.

Quite a lot of websites do now l not work with MS Edge, so apps are really would be useful))

@vikna that's not quite true. Windows 10 and mobile 10 are linked and there seems to be a big trend of windows 10 apps making it too windows 10 mobile. Also I moved from wp 8.1 to the LG G4 as I loved how that phone looked but I did not find many more apps on android for what I uses on Windows mobile. I have now moved to the Lumia 950xl and for me it offers alot more than android and so far only 3 apps are missing that I had on android Vodafone, BT and EDF energy. Plus I have also found that the added side of continuum I did not need my surface pro 3 any more. Add remote desktop app to this and alot of business that use terminal servers also don't need to buy there remote users a desktop/laptop to work remotely. I have used it a few time to work from home for and it works amazing. One of my customers who deals with recruitment is also trialing it with a few of his employee's and so far they love the experience. For me I don't think Microsoft will ever grab the public market as they are not seen as that type of company. Going forward if we can get intel phones that run x32 apps in continuum this could be a big player in the business side. I have also noticed alot more windows mobile apps getting continuum support over the last few weeks like drop box.

As Jason already mentioned, that's why there are OEM partners. They are going to (hopefully) keep the phone business going while Microsoft itself works on what's next.

Microsoft is doubling down on losing again as they fail to move forward without a plan, platform or product. And again, this incipient talk of a "Surface phone" that is somehow going to magically solve all the problems inherent with the platform and dearth of quality apps in the first place. Also, this belief that there is an "enterprise" market to win that somehow Apple and Google are leaving on the table is Ballmer-speak from 2006. Ten plus years later this is not the reality. IT departments have long moved beyond Wintel and embraced Android and iOS as mobile growth platforms. Tying WP into the overall W10 eco-systems is just holding it back - regardless of what people think of universal apps. We're not living in that world anymore.

Nogitsune, my thoughts exactly. I've got an almost 3yo 925. Yes it runs W10M reasonably well, but will it last me for what will probably turn out to be another two full years? Doubtful. The 650 doesn't support the bands I need. The 950/XL does and offers so much more, but people are still reporting serious enough issues that I am reluctant to spend that much cash on what appears to be an iffy proprosistion. Other OEMs? My confidence is growing, but still not there. I feel like I'm nursing a very ill family member, given the promise of a cure that realistically doesn't appear will arrive in time to save the patient.

We really need mid-range phones. But if it just OEMs, I don't know how to buy something here in Brazil. No W10M phone here, yet.

Trust me. you don't want one yet

XL had some issues, standard 950 didn't have many issues and the issues we had were all fixed with firmware and slow insider builds. I bought a 950 with a mozo case and I'm enjoying it a lot :)

Traded in my 925 for the 950 at the end of November. Few small issues in the beginning, but firmware and OS updates has this phone running very smoothly now. This is an excellent daily driver. Anyone who has a 925 and wants to upgrade to the 950 but are a little leery, I say go for it. I did and have not looked back☺

Same here. My 950 is better than my 925 in pretty much every way, including OS performance and battery life.

I had a 920 which was limping along as it passed the 3-year mark. I upgraded to the 950 in November, and my initial experience was not good. Lots of crashes and bugs. I was very frustrated the first 2 or 3 months. But with the Windows 10 agressive patching and improvements, my experience is now much improved. And bear in mind that I have stayed on the consumer "ring", never sighning up for the Insider Program. I'd recommend either the 950 or 950XL to a windows fan who wants to stay on board. The camera is excellent, just give it a moment to "apply finishing touches" and whatnot as you preview the picture you just took. If you give it a moment to do that before switching to the Photos app, you will have less problems. They seem to have improved performance a bit with this particular switch-over. It used to be worse, and even crashed sometimes. So just give the phone a moment and you're good. I used to have random crashes which really frustrated me. But just the other day I realized it's been a long time since things went wonky. Reliability has definitely improved. You will notice that some areas of Windows 10 mobile are not as polished, or just plain different then in 8.1. At first this added to my frustration. But as they have made improvements, and I got used to the new bits, I think this gap is a little smaller now. Slap a mozo case on it if you like. It's a great peice of hardware, and the software is finally catching up in quality.

I hear about a lot more issues on the 950 than the XL. :/

Recently got a 950 and i am loving it. I ve been on android for years since 2.3. Have a Nexus 6 i was using before the 950. Selling it now. On android custom Roms are cool cause they add little things missing from the stock OS. With the newest WM its like they took all the extra things being added into android custom roms and added them into the stock experience. Really liking my 950 havent really found any issues yet after 2 weeks of use. Also had no problems with apps and am not missing anything from android.

Really? I would have thought that the 650 was global unlocked. Honestly I would buy a 950 and likely will soon. I recently brought a used 1520 and I'm very happy with it despite it being three years old as I don't feel like I am missing much from the 950. Definitely look at the last gen flagships if the 650/950 aren't working for you. Sent using Windows Central for Windows 10 on my Lumia 1520

The HTC one m8 for Windows is still an excellent device and you can get it for like less then $150 on eBay.

Considering you can a Lumia icon and 1520, which are far better than the m8, for the same price I recommend that.

@Nogistune Micah, of course you would given your inherent bias towards Lumia phones :P. Some would be perfectly served by the HTC M8.

I would not opt for the Icon. The M8 is a better option in many ways.

In which ways? The reason I love my Icon is the camera is worlds better than the M8 and a lot of other phones. The M8 seems to have a nice speaker setup, however, as well as the dot-matrix thing with the case which looks pretty cool.