Windows 'phone' isn't dead Part II: Nurturing the ecosystem
Gestation is a period of development and maturation of a child as he/she becomes prepared for life outside of the womb.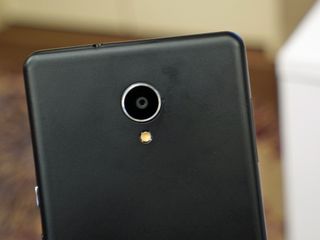 During that vulnerable stage, the child is prone to many dangers. Caring parents, therefore, provide a host of necessary supports to nurture the child prenatally to ensure his/her healthy development, survival, and long-term health.
Since Windows Phone 7's introduction in 2010, Microsoft's renewed smartphone agenda has been in full swing. Despite several starts and restarts along the way, however, Microsoft's mobile phone efforts are once again in a state of gestation. This position is a result of Microsoft's retrenching from the general smartphone market last year.
During this retrenching phase, the company is focused on fans, enterprise and value markets and is determined to release only two phones a year for each segment with little marketing and limited distribution. During this stage of "re-development," the company must nurture its evolving mobile OS, developing OEM partnerships and growing app ecosystem to ensure the vitality and long-term success of its gestating mobile strategy.
In part one of this series we took a birds-eye view of Microsoft's strategy during this state of "gestation." In this piece, we will look more closely at specific components of Microsoft's ecosystem that the company is or should be nurturing while retrenched.
Bed rest
As Apple, Samsung, LG and a host of other smartphone manufacturers aggressively pursue the most vibrant "personal computing" space, Microsoft is no longer directly chasing the consumer smartphone market. The firm's mobile platform doesn't have the audience, mature OS, competitive app ecosystem, nor a first-party device that inspires and excites consumers and developers to adopt the platform.
To that last point many fans have looked toward Q4 of this year, approximately nine months from now, envisioning the expected Surface Phone. Inspired by what Microsoft's Panos Panay and his team have delivered by way of the Surface and Surface Book there are high hopes for what a potential Surface Phone will bring to the table.
Exquisite hardware design and seamless hardware and software synergy are minimum expectations. Some intriguing hardware capabilities (that surprises as the Surface Books detachable display did) such as a keyboard or some form of docking station akin to the inspiring HP's Elite X3's mobile extender, that expands the devices capabilities and utilizes Continuum are also dancing at the fringes of our imaginations.
However, these things alone won't ensure the health and vitality of Microsoft's struggling mobile platform. Thus, as a woman experiencing a difficult pregnancy is restricted from normal activity, Microsoft has put its smartphone efforts on bed rest as it nurtures the Universal Windows ecosystem to ensure the health and vitality of its mobile strategy. Satya Nadella framed it this way:
During this year and into 2017, I surmise Microsoft's efforts will and should be focused on elements of the Windows ecosystem that will enhance Windows phone's ability to not only survive but thrive in the market. It's critical that Windows 10 Mobile, the app bridges, and OEM partnerships receive diligent and unwavering focus during this year if the Surface Phone (if it manifests) and all other Windows phones are to have a positive long-term prognosis.
Regular check-ups
The vitality of Windows 10 Mobile is critical to the success of the Universal Windows Platform. Sadly, the launch of the 950/XL with software that still feels "under development" tempered the reception of these two high-end devices as well as the platform. Their launch, though limited in distribution, could have been a beaming representation of Windows 10 Mobile, as 2-in-1s have been for Windows 10 on the desktop, rather than the muted advent it was. Many Windows fans expressed then and continued to voice their discontent with the state of Windows 10 Mobile.
I concede that Windows enthusiasts are sometimes overzealous but as eager users of early builds of the platform, their respectful feedback using proper channels is critical. Thus, the relationship with users must continue to be nurtured during Microsoft's retrenching phase. Fan's regular access to early OS builds helps both Redmond and users remain focused, excited and in tune with what is important for the platform.
When my wife was pregnant with our daughter seeing the ultrasound images and hearing our daughter's heartbeat assured us that everything was ok, gave us a peek at her current stage of development and reignited our excitement for the future.
Regular Window 10 Mobile build releases provides a comparable experience for enthusiasts. Not only is the early public availability of the OS a means for Microsoft to garner feedback, but it also communicates to fans that the platform is still alive and kicking. With each build release fans essentially hear a "heartbeat," see platform development and are assured that the platform is ok and developing toward maturity following Microsoft's vision. This is particularly reassuring when the platform and its fans are enduring a deluge of negative sensationalist "news".
Additionally, OS updates often refresh the OS with new features that excite users and gives them new talking points. This experience, of course, encourages engagement with the platform, with Microsoft reps on social media and with one another. Therefore, regular updates for this passionate group who evangelize the platform is a critical component of the ecosystem.
Finally, Windows 10 Mobile updates keep the platform in the news cycle. Blogs that serve tens of millions of monthly visitors regularly post about the updates that are released. For those who claim that Windows Phone is dead, I contend that a platform that has excited users receives consistent upgrades and has invested OEM partners didn't die.
Partner Up? Why now?
Several weeks ago IDC released a report which indicated that Apple sold more of its flagship tablet, the iPad Pro, in its debut quarter than Microsoft sold Surfaces. Microsoft is likely not concerned, however, since that single data point fails to reveal the larger picture. As I shared with colleagues and hosts of Windows Central's OneCast, Jez Corden and Matt Brown on episode 5 of the show, Microsoft selling less hardware than Apple is not an area of concern. Why? Hardware isn't Microsoft's thing.
Consider this: Forty years ago when Microsoft founders Bill Gates and Paul Allen purposed to put a PC in every home and on every desk, they did not pursue this goal and achieve over 90% market saturation as a PC manufacturer. They achieved it through partnerships. They inspired the market with a vision of personal computing that PC manufactures ultimately embraced as Nadella asserts here:
Forty years later they're doing the same with the Surface-inspired category of 2-in-1's. Microsoft's Panos Panay confirms how the Surface (and Windows 10) have influenced partners to embrace the optimal form factor for Windows 10:
Microsoft has aligned its mobile "phone" strategy with this core strength and is trusting partnerships to push Windows 10 Mobile market penetration. The question, however, is why would OEMs support Microsoft's mobile initiative now when they've passed in the past?
A Different world
As I shared in Microsoft is Committed to Windows Phone, presenters Panos Panay and Brian Roper spent 21.8% of the entire October 6th, 2015 Windows 10 Devices event passionately presenting the high-end Lumias 950/XL. They concluded the phone segment with a meager 1 minute and 8 second nod to the low-end Lumia 550. This, in my estimation, was a public acknowledgment and appeal to the industry that the low-end space, which dominates Windows Phone representation in the market, and is ruled by Microsoft's Lumias, is now open to partners. Microsoft's cessation of the low-end push is the first reason partners may now embrace the platform.
Microsoft is committed to Windows Phone
The second reason is the value Microsoft's Universal Windows Platform brings to a Windows "phone". Combined with previous changes to Redmond's mobile strategy such as making the mobile OS free for devices under 8-inches and lowering hardware requirements so that OEMs can repurpose Android hardware (i.e. HTC M8), the UWP may convince Android OEMs to adopt Microsoft's platform.
The UWP uniquely allows OEMs to build a single device that fulfills the functions of a phone, tablet and PC as I shared in Highs and Lows Part VI – Noteworthy. Additionally, OEMs can market the synergy the UWP brings to a family of devices (i.e. phone, tablet and/or 2-in-1) in a way they cannot do with Android nor could they do with pre-Windows 10-based hardware.
HP, for example, has introduced an entire ecosystem around the HP Elite X3 and is presenting it as a platform for partners. This positioning is representative of Microsoft's strategy to be a "platform" for platforms.
Microsoft's aggressive push to rule personal computing Part II: Cross-platform clouds and alternate realities
Blurring the lines
Microsoft's nurturing of OEM partnerships during this gestating stage allows for a flow of new and innovative devices into the ecosystem. We will likely see a growing number of Microsoft's PC partners embracing the firms vision of personal computing which positions a Continuum enabled Windows "phone" as a transient all-in-one device.
Furthermore, I expect to see more Windows 10 Mobile tablets like Alcatal's 8" Pixie 3 LTE-enabled tablet which can technically be used to make phone calls.
Microsoft's mobile offensive is about changing the game
This device, consistent with Microsoft's personal computing ideology, straddles the line between "phone" and tablet. Moreover, when one considers the positioning of small Windows 10 Mobile tablets in conjunction with Microsoft's cellular app, which will allow users in select markets to purchase cellular data, the potential of Microsoft's "ambiguous" devices and platform becomes clearer. Combined with Skype for voice/video calls Microsoft's building of an ecosystem, not just devices, that blur the lines between phones and tablets begins to coalesce.
Additionally, though Microsoft, as an "OEM", has withdrawn from the consumer space until at least 2017, their partners are under no such constraints. As manufacturers such as Alcatel with its Windows 10 Mobile OneTouch Fierce XL on T-Mobile, enter the market it is possible that consumers will begin to take notice of Microsoft's mobile alternative that fits seamlessly with the Windows 10 ecosystem which a growing number of them will be using. Consider, Windows 10 has been installed on over 200 million devices since July 29th, 2015.
Microsoft's aggressive push to rule personal computing: Windows 10
Will the presence of these Windows 10 Mobile phones drive consumers to the platform? Unlikely. But as the synergies between Windows 10 Mobile, Windows 10 desktop and the broader Windows ecosystem continue to evolve, the visibility of consumer facing devices outside of the enterprise space will have increasing importance.
Finally, though a direct pursuit of consumers before the app bridges yield more popular apps is a risky proposition there is an interesting avenue that PC OEMs may find fruitful. The promotion of a Windows 10 Mobile "phone" as a member of a family of devices, with an HP Elite X3-type docking station geared toward students, may find a niche among that group.
A single device that serves as both laptop and phone could cost less than a cell phone and laptop separately. Cool points with young people is where Microsoft needs to score in the consumer space.
The practicality of this solution is hard to dismiss. The ever present chicken-before-the-egg app dilemma does, however, present the negative social ramifications of a student committing to a platform void of the most popular and fad apps iOS and Android have. Propelled by the propositions utility, however, that barrier may not be as profound as it is when in the general population not framed as an education tool.
Bridge to success
The final and most critical area Microsoft must nurture during this gestation stage is the app bridges. When these bridges were introduced they generated a lot of optimism due to the prospects they offered. Islandwood (iOS), Centennial (Win32), Westminster (Web apps) and the recently canceled Astoria (Andriod) brought the promise of providing developers with the tools to easily bring their apps from other platforms to Windows 10. Naturally, with the app gap being the most persistent thorn in Microsoft's side, these tools have been perceived as a major factor in helping Windows phone succeed.
We will take an in depth look at this area in future parts of this series. But suffice it to say, without the popular apps that people love, Nadella's goal that people will move from needing Windows to loving Windows, will likely not happen for a significant number of users in relation to Windows Mobile phones. I contend then that if Microsoft is serious about users coming to love Windows, their push for developing and winning developers to the app bridges, despite positive prospects in the enterprise must be, and with the purchase of Xamarin, looks to be a priority to nurture.
Wrap Up
While Windows phone is in this retrenched state, it's critical that Microsoft nurtures the environment that breathes life into the platform. Critical updates to an OS that many contend launched prematurely, engagement with enthusiasts, aggressive support of OEM partners and an approach to the app bridges that pulls out all the stops are critical to the gestating Windows phones' survival and long-term health.
MWC has revealed refreshed partnerships and the Xamarin purchase reignites hope for the app ecosystem. Folks stay tuned to the rest of this series. Windows phone is not dead.
Part I: Windows 'phone' isn't dead: Keeping the vision in view
Get the Windows Central Newsletter
All the latest news, reviews, and guides for Windows and Xbox diehards.
Jason L Ward is a columnist at Windows Central. He provides unique big picture analysis of the complex world of Microsoft. Jason takes the small clues and gives you an insightful big picture perspective through storytelling that you won't find *anywhere* else. Seriously, this dude thinks outside the box. Follow him on Twitter at @JLTechWord. He's doing the "write" thing!