Windows Phone random reboot hotfix rolls out to more devices in India, Europe and Asia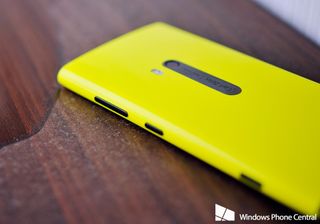 Following an earlier report that the random reboot hotfix for Windows Phone is rolling out to a number of Lumia devices in the US, we have received a flood of tips from Windows Central readers that the same hotfix is available for download in other parts of the world today.
So far, we have gotten tips the update is available in India for the Lumia 520, along with the Lumia 525 and the Lumia 620. In the UK, the update is being pushed out onto the Lumia 520, the Lumia 920 and the Lumia 1520. The Lumia 1320 has the update in Lumia 1320 and in Sweden its available for the Lumia 930. This would appear to be a worldwide push for this hotfix so you might want to check your device to see if you have it ready to download.
Just a reminder: This update is not Windows Phone 8.1 Update 2, but a patch to fix periodic reboot issues. Microsoft previously wrote up a short post about this update their support forums (opens in new tab):
If you have received this update, let us know in the comments.
Thanks again to everyone, way too many to list individually, for the tips!
Yeah I got it on my 1520 Jordan

Nokia Lumia 1320 (India) too got this Update just now updated :)

How about 730... It does that a lot

It came long ago it fixed mine ... Restarting was soo annoying I thought it was a hardware problem..(I did tip wpc as soon as I got the update)

I've noticed my 1520 will not always jump from cellular data to Wi-Fi, although it sees it. Even if I go into settings and tell it to connect, it says it cannot. I have to restart the phone, then it works. I hope this "hotfix" will help with this issue for me...

Got it on my 920 and my son on his 520 (Finland).

What's the size of the update?

Less than 1 mb. But it took significant time to install.

How long did it take you to install this update, so I know? Thanks

It took half n hr. Lumia 1320.

Didn't take long to install at all for either of my 1520's...

Got it on 1520 in Brasil an hour ago.

Can u plz say what is the download size of this critical update dude??

Seems to be going to the 1520.3 as well

I don't have this problem.......

Me too. Never had it on any of our household's, so far, 11 devices. 5 active, 6 retired or sold etc.

I have it on my 830. It reboots once or twice a week on it's own. Most of the time I only know because there are a couple of apps I always keep open and when I try to task switch to them nothing is there. Every once in a while I actually see it restart.

I also have this issue with my 830 but its not on the list of devices. Mine reboots and then says check SD card for errors. Any ideas ?

830 in France received it yesterday so you might be getting it in a few days time...

Had this problem before 8.1

I don't had such issue on my Lumia 520. Currently using 638

Lumia 520 highlighted, 620 not. Annoying in someways...

People still use Nokia 1100.. Well 620 is way more superior than 520. 2 thumbs up for 620 design team.

Agreed. Posted via the Windows Central App for Android

I have the 620 too, it's actually a good device in that pricerange when I bought it. Just got the update btw.

This update is not a mandatory update. Manually check for updates..You might get it. If you dnt get it then install this app & check whether your phone needs this update or not:
https://www.windowsphone.com/en-in/store/app/stop-restart-app/b60588a9-5...

Ran that the other day on my AT&T 830 and it said I did NOT need the fix. But the update still downloaded today...

Then just relax. Mine same case with l620.

Hit the phone update now. I have received the update.

Using L720. Got an update. Hope it fixes freezing issue.

Oh man, the freezing issue is the worst. My volume down button doesn't work, so I can't soft reset my phone. I have to wait for the battery to drain completely and then plug it into the charger to get it to work. I hope it fixes this issue.

Any problem with cellular to Wi-Fi switching?.. Such as: phone wont automatically switch to Wi-Fi when I get home or to work, even manual toggle won't work....have to reboot phone...

You don't have to wait for the battery drain, Just hold the power button about 5 sec or more until your device totally off.

Don't see any software versions that have changed after reboot. Any clues to what was updated?

if you had read the article, you would have read that it is a tiny patch

Lumia 820, Netherlands - check

Got it on 535, 820, 920 and 1520 too. All CV NL models.

I hot it. For Lumia-620-mea

Yes Lumia 1520 in Lebanon

My Lumia 830 Lithuania CV received Update 2, not only hotfix. Sent the info and screen shots to WP Central

My 640xl has been rebooting. Have restored with the tool from Microsoft.

Yup I have got it for my Lumia 535 Dual Sim, India.

I just downloaded the critical update for my 1320 which was rebooting whenever i left my bluetooth on. Let us hope it gets rectified. The size of download was just 1 mb.

820 CV Jordan I don't have this problem but updates are welcome ;)

I got a reboot randomly once on my M8 VZW last week.

Lumia 930 updated. Moldova

How about lumia 535? No GDR 2?

930 Finland just got an Update, but to me both build and firmware numbers stayed the same. Then again, I haven't experienced any reboots either. Device bought on January.

Version number won't change, it's the same as a hot fix in Windows. Just a patch.

So MS is able to push these critical updates out to everyone directly and bypass the carriers (like AT&T) or do the carriers need to test/approve these updates? If so at this point I wish they could just do the same thing with Denim/GDR2 for the Lumia 830. Getting really tired of waiting for AT&T and their so called BS "Testing!"

Apparently unlocked devices with GDR1 have no problem getting it. So there's that.

This is an OS update which can be pushed to phones directly. Denim on the other hand is a firmware app which affects the radio chip for the actual phone functionality. Therefore it requires carrier approval and cannot be pushed directly.

Lumia 930 India, just installed the update.

Yup 930 India here... Got it...

Any updates for the 1520(IN)?

Ought to be there...i did see someone else with a 1520 India had got it...I guess its for select models...?

Maybe. Haven't got it, yet. Thanks.

It's not necessary unless you have the issue ;)
I never had that reboot problem but I installed the update just because my phone was set to automatically download updates, and it was ready to install

Received 2 updates back to back on my Lumia 435 India but still no fix for the Wi-Fi issue in which it disconnects the Wi-Fi after screen time out :(

You have to change the option in settings

Where do you find said option, I have 930 and I want this feature!

Go and look inside Wifi settings.

Never had the issue.
Got the update 620 India

lumia 830 in brazil aswell.

I can't install it because I have W10 Preview that I refuse to install blocking it. Even downloading the pc tool to run it brings the message "cannot install as another update is waiting"

920, Philly, PA. Updated.

I just received mine on Lumia 1520 in Qatar

Lumia 830 in Greece, too. Although I had no random reboot issues.

Received it on lumia 820 kpn nl

Yes got it right now for my Lumia 520 in Greece

Got the update. Latin America 1520.3 on AT&T

My 820 and 435 both got some random update yesterday. Both UK CV devices. Could be this, nothing obvious has changed

I also got an update today that said to fix the same problem but on the Lumia 735

Using Lumia 630 got the update...from INDIA

jst a min agao i got this update

Got it on mi 1020 in México

I have same problem with rebooting lumia 720. With windows 8.1 :/

Lumia 930 HK variant in USA. Received it. Never had this problem though.

930 italian cv got the update :D

Yeah I have just changed my region to India. Updated.

I had know random reboot issue any how I got the update and installed it lumia 920 India. Posted via the Windows Central App for Android

Lumia 930 Sweden, got the update yesterday.

Just got the update on my mums 635 uk .lets hope It works now

My UK CV 1520 is downloading now...

1520 CV German got the update but never had the problem

My Lumia 735 on the Three UK network just received this update - installed very quickly without problems.

Will phones get it if you're on 8.1 GDR2 from TP?

I guess so. Read a comment here of a guy that he can't get this patch on win 10 technical preview.

Got it on HK variant 930, worth noting I never had any reboot issues

Just got critical reboot update for my Lumia1020. ( updating ) is there anyone from india getting this update?

Damn. Last month my L830 had this "something went wrong" issue on main camera, use my warranty to get it fix, Got it back day later and the main camera is back to normal.
Today, installed this update and boom... " something went wrong" error message appear again everytime i want to use the main camera.
Hope microsoft address this issue. Just bought my lumia 830 on january this year :'(

Just got the update EE UK L820

I got it for my 925 in Sweden.

I have never had the reboot Issue, but I just received the update on my Lumia 521. California

Got it on my 1020 on Rogers in Canada

Got it but never had the reboot problem Lumia Icon

My ATIV S got this update today, so it's not just Lumia devices that are getting it.

Were you registered in Windows Insider Program?

too late, Rolled back to 8.1. Windows 10 sucked.

Tell me about it I rolled back too

Touching...but this is 8.1 we are talking about.

I just got an update on my 810 saying it fixes random reboots. But I'm on developer preview. Is this the same one? What's the OS vers?

I got it on my Lumia 1320 INDIA

My wife's Lumia 920 got it. Costa Rica

It is out for the 1020, just got the notification to install it

My 928 just finished the update

Got it on my (horrible) Huawei Ascend W1. I am just wondering when I will get the update 2...

Got the update for my 620.. Even though I don't have the random reboot issue. "Country variant PR"

T-MO state side just gave the update on my m8 for windows

I can't prove it, but since the install of this my UKCV device now thinks it's a CV BELUX device (Lumia 735)

Lumia 720 Hungaria updated

UK 930 White and gold updated

Checked and got it. Lumia 720 cv_fr

Just received the update for my Nokia Lumia 1020. It takes no longer than 10 minutes to download and install.
No random reboot issue on this device prior to the update though.
Bosnia and Herzegovina

Lumia 1520 also updated in Saudi Arabia

Didn't have a problem but received this on my Lumia 920 in Canada.

Just got on my 1020 on TELUS

Updated 620 CV in australia. The update doesn't appear to be 8.1.2. The explanation on the phone for the update said it was to fix reboot issues but there might be other features added. I've noticed that in the notification and actions setting there's now the ability to change an existing quick action to a new quick action that allows a user to turn on/off mobile data from the notifications menu. This is a feature I'd been waiting for and its quicker and easier to do this now.

L830 Netherlands CV. Received update, description was "fixes random crashes", but Update 2 is also applied. My settings are better organized and i have the opportunity to set the app permissiona.

+1 The same with Lithuanian CV

Glad they are tracking these issues, when the phone reboots 5xs a week and doesn't prompt for any feedback it gets rather disconcerting Posted via the Windows Central App for Android

I know I suffered from this a lot with my Lumia 521, I haven't seen it on my Lumia 925...

Lumia 1520 Germany also updated w/ reboot fix

I have a Lumia 735 and Lumia 520 and have this update, after on these devices has been a Skype update, I'm from Mexico

Just got it on Lumia 930 on EE in uk

Just got it on my ATT Lumia 920 as well

925 bought in the UK also. Stupid phone woke me up at midnight for this.

This update is also rolling in Pakistan. I'm using Lumia 620 and received this update.

I have this problem with my 830 and ive just the update on EE UK

Installed today on a Lumia 920 CV ITA

Didn't have the issue but I just got the update on my Icon.

updated on my 920, Malaysia

May I know how is it doing?

Lumia920 and HTC 8x Serbia got it.

Just got the update on my 928

820 in Latvia.
Never had the issue actually.

Just got it for my Nokia 630 here in Denmark

Is it just me or does the phone get really got after the upgrade? I could fry eggs on it while charging.... Unusual for my 1020

NL920 ... Updated in India

928 Verizon Buffalo Check.

Lumia 720 in Indonesia got this, already updated

Pushed to my Nokia 620 in the UK

Nothing on my L1520 CV UK....I have Update 2 could this be the reason?

I did have this problem but not too often so this is a welcomed fix. I got the update today on my Lumia 620 from Aio(aka cricket) wireless. Although I don't know if it's available for everyone or because I'm in the preview program because they never updated the 620 to 8.1

I got it on my 520 in Indonesia but i dont have any reboot problem...

I got it on my 830 cv germany

I just got it here in the U.S. for my Lumia 928

Got it for my920 in Canada

I updated my 1520 this morning (appears to be the 'reboot error' fix everyone is talking about, which I never had a problem with). Now I cant watch videos both online and taken with my camera. Anyone else having this problem after the update?

Nw, rebooted the phone. All fixed.

Just updated on 620 in UK. Random reboots have definitely been an issue, hopefully no longer.

Got it in lumia 1020 in india..:)

TURNED OFF MY ROUTER AND DIDN'T CONNECT TO ANY WIFI AND IT WORKED. STILL KEEPING AN EYE.

Got the update on L720, Kenya

Lumia 920 Switzerland received it

Got it on Lumia 930 - Poland ;)

Got it HTC 9X Bulgaria...


I got the update on Lumia 1020 with Movistar Argentina

Received mine on an AT&T 920 here in the US.

I manually checked and the update was there, now downloaded. As far as I know I haven't had any reboot problems, unless it happened while I was asleep. 1520 on ATT US. One note: Background data transfer is disabled on my phone. The update wouldn't download until I enabled it, just sat there at 0%.

Lumia 820 owner. Got it just now.


I got on my Lumia 930 in Germany

I got it on my 830 in canada

930 Vodafone just updated.

Just got the update for 1520.3 on AT&T (US.) I have noticed spontaneous reboots recently.

Got it on Lumia 925.1 CV-Italia

Just got the notification on my verizon Icon.

Just got it for the Icon.

I got it on my Samsung Ativ S T899M running on T-mobile. TELUS unlocked.

The update was just now available on Bell Canada Nokia 830. I just installed it.

...and my 1520 here in Portugal

1520 in France getting it too

Lumia 1020 Australia CV reporting in as having received this update.

Oh... Even 720 got an update. I thought they removed it from the wp list...

Got this update on my lumia 1520 here inthe Philippines

My ATIV S as well got this... Sprint on developer preview...

I got the hotfix on my icon.

Have received the update here in Canada..i have an unlocked Lumia 930 ..am under Rogers carrier

Can anyone tell me how much mb it will take????

Update installed on my 1520 (Malaysia). I've been noticing this issue for a year.

I just downloaded it and installed in 5 minutes

830 in Malaysia last night

Htc 8x geting this update But failling with ERROR 80188308 What should i do?

Yup just got mine, Lumia 520 GBIE

Just got it on 1020 and 1520.

Lumia 1520.3 CV in Brazil too!
Updating now.

Lumia 525 India: Downloaded update an hour ago. Still set uo gears rotating but the bar hasn't moved a bit. Any help???

I tired to... It didn't work. Even removed battery n restarted. Same. Guess after five hours it got installed. Thank you.

Samsung ATIV SE in North Carolina has received it.

What is the size of the update??

I think 1mb. Posted via the Windows Central App for Android

Htc One M8 T-Mobile In New Jersey getting it now my spare Lumia 810 & wife's Lumia. 810 just got it also.

Yes Lumia 530 Dual Sim in India

T-Mobile Lumia 635 in NJ updated tonight via Phone Update. Had the problem two or three times over the past two weeks. Good to know it's fixed.

Got it, unlocked Lumia 925, Germany country variant.

I made the mistake checking when you listed this earlier. The only update found was TP10080 which I do not want to update. However, I would update to 10136 but worried the phone will go to the previous build which is buggy as hell on my 920. Meanwhile, I can't roll that phone back as it says there are no packages available. Grrrrrrr.

Though my 525 never had reboot problems, i still got the update! Good to see new updates, hopefully we will get 8.1 update in few weeks!

Just got my 1520 update in Singapore

Prototype 830: Nabbed... ATT 1520: Nabbed... I'm glad this is being taken care of: Was driving my wife crazy. I was afraid of have to replace a practically new phone!

Got it on my lumia 1020.... Thou I never had this issue

Got it on the 625 in UK earlier today.

Downloading it for my HTC 8X

Got it in Lumia 525 India

Lumia 625 also got an update.

My Lumia 930 just received it in Taiwan.

Available for Lumia 535 in India as well

Got it on 730...mauritius

Just received in Singapore - Lumia 635, Singtel

wow this update gives my phone a lag and my tiles load more now im having a lag prob. in my 920 even after i reinstall the software help me plz.

Got an update for Lumia 520 in India

My Lumia 625 received the update

Yess, got it on my 920 (eu, NL)

Is that update available in Lumia 720??

I got it on Lumia 730 @pakistan

never had the mentioned problem on my L520..
do i need to install the update that solves the issue i never had?

Got it Lumia 1520 Bulgaria

US 920 user on ATT just got the update.

Got it on my Lumia 920(India)

Got it on my Lumia 630 Dual Sim in India.

Just installed the update, the update also fixed a bug that i had with the data toggle highlighting as on when it was actually off...

Most needed for my Lumia 525 as I have peculiar problem. Thanks Microsoft...

I'm loving my Lumia all over again

928 US Just download it, took about 15 minutes. Only ever had this reboot problem once just last week and phone turned off and locked up. Had to do press and hold power and volume buttons finally turned back on!. Windows 8.1 OS

My Lumia 535 in Malaysia just received this update

Lumia 630 also got the update

1020 Singapore Starhub CV

I received this update today here, in Canada. I did the update on a Nokia lumia 830,

Lumia 525 just downloaded update preparing to install

Question: Did the update take a really long time to install for anyone else? The cogs have been spinning on my screen for about 15 minutes already and the progress bar hasn't even started moving.

After this update to my Lumia 625 (India) I found major change log.. We can add more interests in Cortana. Earlier only news and weather were there

My Lumia 630 dual SIM got updated today :) (India)

My 720 also got update in India..

Lumia 520 user from India. Update is live for me. Even its available for 530 also. My cousin gets this update few mins ago.

One M8 also can suffer from this, but I doubt I'll see a fix at this rate.

Actually my Lumia 525 never randomly rebooted.... Why they pushed this update don't know, and all other OEMs are providing GDR2 and Microsoft is not pushing the update.... May be because of windows10 work load?

Just got this on my 822. 8.1. Denim. Update 1. California.

Got it on my unlocked 1520 Hong Kong version. Hopefully they roll out an update that addresses the rapid battery drain and auto shutdowns (critical battery) triggered between 50 battery life.

I got it just now on my 720. I'm in Argentina.

My Lumia 820 just received the update the thing is it used to restart randomly i have even reset the phone few time some how it got fixed on its own and now they have released the update. Good thing.

Can I expect GDR2 update rollout anytime before windows 10.

Got it on Lumia 640 xl too

lumia 720 india received last night

got the update yesterday night in my lumia 625 in India

Jst got an update for Lumia 720.

I have just received an update on my UK Lumia 925. I'm not sure what it's for as yet, because it's still installing. I'll confirm what update installed once it finished. Really hope it's the update 2, but I'll have to wait and see.

The article has already stated that it is not update 2.

I know it stated that it was not Update 2, but a hotfix, but it also never stated that the Lumia 925 would received this hotfix. I have never had any reboot problems with my phone, so thought this fix would not be issued to the 925. Microsoft must be releasing it for every phone, as my wifes new Lumia 530 has received it this morning. Guess this must have been a bigger problem than it looked and could affect all windows phone running 8.1. I've got a feeling the 925 might get windows 10, before update 2 LOL

It never stated that my UK ATIV S would get it either, but guess what.....

Lumia 925 MALAYSIA got update too.

Just received on 1520 in Australia

My Nokia Lumia 735 got it too in India.Orignally i bought it from Oman.

Available for 720 in India

Build version of the Lumia 920 just got the update.

I have an unlocked t-mobile Nokia Lumia 925 on cricket wireless (at&t) and got an update today.

Got it on my L1020 carrier device on Argentina

For anybody, who not only writes his own pains and problems, but reads what others wrote, here is the solution how to check whats updated: goto wp store app
search for the app "hardware tests" from publisher Amaze pictures
install it, then open the app
goto system information --> phone updates --> Voila. you can see the list of all updates your phone ever had. The last one will be this critical update (most probably). Tap on the entry, and it opens in a big window the list of all components that have been updated, including the build number, that many have requested to know. But nobody took the effort to tell the community. Because most of the dumb commenters here are either stupid to answer any kind of such question, or they are busy writing only their own problem and dont care about what others need, "its just ME and MY PROBLEM which is only important, everybody else is not so important person with not so important problems". Bravo community, bravo,

I received this update on my Lumia 820 too

I received Update Notification for Lumia 720 here in India

My Lumia 630 also received this update today..

930 unbranded from Greece I got it yesterday.

Lumia 535 Algeria, just got it

Notification just popped up to update to my 822 on Verizon.

From India, got update for my 720

Got the hotfix update. L620 user here from the philippines.

Received this update for my cv L1520 03:05 am 19/06/2015 in the UK, all appears well.

Available for My Lumia 1520 - Oman CV

Verizon sent out the update to the Lumia 928 tonight.

Lumia 820, the netherlands

Just recieved update on Lumia 820, Serbia!

Lumia 830, Czech Republic, got it

Received it on my Lumia 635 T-Mobile Czech.

And now also on my personal Lumia 520 Czech no carrier.

Got it on my Lumia 930 telecom branded Phone and on my Lumia 925 country variant. Both German devices

Received the update in the Netherlands (Lumia 930)

Never had the problem but just got it on my Verizon 928

Yeah I got this update on my Lumia 520. I have updated it in India.

I received it on my 925, but I'm not going to install it because I've never had a rebbot problem.

Why to fix if its not broken! Is it something for W10M update easiness send to all devices in the name of random restart fix? :)

Yes I too received. Lumia 830, India.. but i was not facing any restart issues ..

925 France no carrier. This morning.

Got the update for my Lumia 1020 in South Africa this morning... ​

1020 Philippines got it just now.

I recieved it for lumia 925 this morning in KSA

Got it on my 820 (Portugal)

Lumia 1320 Hongkong CV in Australia, got it

925 (south afria, vodacom version) in hungary - already got it

What's the size for Lumia 520?

Less than 5 seconds download

930 in Switzerland. Update took max. 5 min.

My Lumia 920 also got an update in Kuwait

I got it this morning. However I didn't have such problem. It is a really tiny update but installing takes as long as it is a major update. Good luck to everyone.

I got an update for my China Unicom based Lumia 1320. I was able to install it with less than .5 gb on my phone so I would say it's pretty small

Got new update on Lumia 520 . Nd now there are more interest section in Cortana but there aren't working yet. :(

got the update on my L620..i wanna know what is the size of this update??

Few MBs (download took 2 seconds on a fast wifi).

I got the update for my 1520 (Abudhabi)

Yss I also got in my Lumia 520 Jordan

Lumia 925 and 625 - Czech Republic - Got the update

Didn't work on my mums 635 in the UK .still having random reboots

I'm getting it on 820 in Europe.

My Lumia 535 also shows an update.is it the hotfix or something else???

Hotfix, as stated in the article.

Got it last night: 930 sim free on Telenor Hungary's network.

I get error code 8018830f, says the update has been downloaded, but could not be opened. I have 1.2 GB free on internal, and lots of free space on SD card. I have a Lumia 820 from Denmark.. Any advice? I have rebooted, and rechecked for update, same issue

In Belgium update is rolling out to Lumia 520 and Lumia 1020.

Just got update for Lumia 930 in middle east

got it on my 925 CV Netherlands

Lumia 435 Dual SIM(Pakistan) also

The way you have written "India", Europe and "Asia" makes me feel good :P

Got it on my 520, in Pakistan.

Just updated Lumia 720 in india

Just got my 925 update in Holland

The fix is now available For lumia 625 in india too

My lumia 625 got an update!

My 635 is also asking for this update

I have got the update to, The Netherlands Vodafone HTC 8X!

Yes I got it on my L520. After a fortnight from my wives device L830. When is update 2 rolling out for general users?

wives ? That's illegal bro

Got the update one hour ago on my Lumia 925 in Germany. Installed it without any hassle

Yeah! Lumia 535, Lumia 730, Lumia 920, Lumia 925 and Lumia 1520 in Thailand.

My French Lumia 930 received the update last night. But my actual location is in Jordan.

Just received this on my 1020 in the UK on the O2 network.

This Arrived on my 925 in the UK this morning!

Yeahh I got the update to my Lumia 730

Still waiting for a word from MS about 8.1 update 2 for Lumia 730 IN

You're wasting your time!

Got it on my 520 Sweden today.

Last time I checked India lies in Asia.. John..
"India, Europe and Asia" :P :D

Just got this one for my L1020, Philippines.

Just now got an update Lumia 1320 India

Wat r the benefits of this update?

So you didn't even read the title of the article?

I've got it on my Lumia 830 (UK)

Just got it on my 925 in the UK

Downloaded on my 1020 19/06/2015 - all ok

I received this for my Nokia 930 today (Melbourne Australia)

I never had a reboot issue with my 1020, but had a screen freezing issue.
Hope that this update fixes it too!

Installed on my Nokia Lumia 735

how much time it has take to update ??? ive been updating since yesterday !!!!

Got it on my ATIV S today

630ds is also gets update in india, now updated.

how much time it has take to update ??? (LUMIA 1320) AMMAN-JORDAN it took 12 hours and the loading slider wont move !!!! i cant use my phone since yesterday ..... HELP PLEASE

Any luck? I'm having the same problem :(

Last night Lumia 1320 (Hellas EU). FYI: I didn't had the reboot issue

Got it on my Lumia 630 Dual Sim, India.

received on Malaysian Lumia 1520.

Update last night, Lumia 1320 (Hellas - EU). FYI: I didn't had any reboot issue...

Lumia 735 in Poland. I recive update but never had any problem with freezing.

Got it on my 930 (Netherlands)

I received the update today in germany for Samsung ativ.

Got it on my Lumia 520 (India).

Received update for my Lumia 925, India.

Got it in my 520 (CV Argentina)

Got it in Turkey Lumia 920

Got it!!! Turkey Lumia 920

Looks like it's not exclusive to Lumia phones. Just installed on Ativ SE on Verizon.

I have a notification (haven't installed yet) says to stop random reboots on my 1020 haven't had any random reboot issues though :)

on 930 in Czech Republic​

I got it for 1520,1320,920 in Jordan

Lumia 1320, Germany just got the update.

Actually, My Lumia 535 doesn't really want this yet.

Done in my L720 @ Brazil (10~12 hours ago. I never had the issue. I only have the annoying 3G notification malfunction. Sometimes my 3G is off, but notification icon is on. All the time I need to click it twice to be sure if it is on or off.)

Croatia got it too for Lumia 930 (country variant)

I got it on my Lumia 735 in Czech Republic

I get it before 7 hours ago

It just happened in my Lumia 730.. And can't get the update.. India
Please do something

Verizon 928 installing right now

Lumia 820 Vodafone, Italy

Had the update last night...UK Lumia 635 on O2

again can i get update in 23.6.15?in my 630

Had the update but I'm not from those places, I'm from Latin America

Got the update today for my Lumia 1020

Just received the update for my US AT&T 1020

Interesting.. I've never had a single random reboot on my L1520 RM-937. But glad to know it's fixed! However, I've noticed that boot time from powered off takes substantially longer than it used to. I remember I could reboot to lockscreen in like 30 sec. Now its a lot longer. Windows logo splash screen comes up twice. Hmm.

I installed in my Lumia 625 India .

i have recieved it lumia 820 - india

I got an update last night for m​y Lumia 820 in Kenya. Don't know if it is the one..

mine showed this am. 928/VZ/USA

Lumia 535 (Portugal) got it!

Yup just got the update on my 720 :)

I got it just now in my 1520 in Oman

Samsung ATIV S on Telus Canada...got the hotfix.

arrived on my L625 in Serbia...

Nokia Lumia 1020 (Bangladesh) gat the update now.but I got nothing change..

Just had that random reboot today. I thought it's because of overheating of CPU. Then here is saying it's known to MS and they pushed out an update, still no update here in Bangladesh though.

Getting this update on my Italian CV 920.

Just got it in 520, I have never faced any random reboot anyway, reboot usually only happened when phone RAM gets clogged. Posted via the Windows Central App for Android

How about the 635 in the US?

Received it on Ativ S in the UK early Friday morning

Recieved mine on HTC 8X in the USA.

I cannot seem to get the update. Every time it says its a temporary problem and gives this Error 0x80188308. I have 1 GB of free storage. Im using HTC 8S DP 8.10.14219.341

Got it in my Lumia 920 in Claro Colombia

Got it this morning on my 1520 here in Austin, TX

Got it on my 520 in the Philippines
-but no signs of auto reboot or something, after the update was installed 7 hours after I restarted my phone and it took longer for my phone to reboot than its usual time.

Did NOT nab this hot fix on either my family's Cricket branded Lumia 630, Lumia 920.3 or T-Mobile branded Lumia 630.

I got the update yesterday at night on my 1020

Got it, Lumia 1520, Egypt.
I don't have this problem.

On my Cricket branded Lumia 630, I am using the Windows 10 preview. It says I have an update to install, but will NOT let me update the phone. Do I need to restore the phone to factory 1st, and THEN download the fix?

I got it in US on my AT&T 830. Kind of curious if I got it through Preview for Developers though since AT&T seems incapable of updating the 830.

I never had this issue, but I received that patch and install it any way on my 730 and 625 as well. Greetings from Poland.

Lumia 925 (India) just now updated.

I got an update on my HK cv lumia 1520 ._.

Got the third update for lumia 535 in Kenya

This showed up on my HTC M8 yesterday, along with an a HTC-specific update.

Got my L1320 updated in India though I didn't had reboot issues earlier. Just worried whether this update itself will trigger reboot problems.

Got it for my Verizon 928

Lumia 1020 India updated just now

Nokia Lumia 1020 (Bangladesh) but nothing is change..

Got the prompt for this update FIRST thing this morning. Using a Lumia 925 on T-Mobile USA.

Hello everyone! Wohoo! I got it too!! On my Lumia 925 from Indonnesia :)

I got the update on my lumia 1020 in Nicaragua this morning, did not have any problema with random reboots

Got it on my HTC 8S, Central Europe.

Every time it says its a temporary problem and gives this Error 0x80188308. I have 1 GB of free storage. Im using HTC 8S DP 8.10.14219.341. Any suggestion?

got the update on 630 in India

I donno what .. Never had a reboot problem.. But just got some update...

I've recieved it 2 days ago on my Nokie Lumia 735 win 8.1.
I thought it was a spam/vir/malware because of those recent Samsung viruses, so i haven't installed it yet.

Got the update couple of hours ago on my Lumia 630 here in Slovenia :)

My 1320 got increased battery life

Lumia 930 Australia. Got the update this morning.

I had it on my 920 today (in Finland) but I've had no issues with random rebooting. Nice to know that they're creating fixes though

Yeah I got the update on my HTC Windows Phone 8x

Got it on my Lumia 620 in Latin America

I got it on my 925 on T-Mobile Chicago and my wife on hers yesterday

Just got this update on my 1320 India

Updated my 1520 although I never faced any random reboots. The battery performance seems to be poor in this update.

Installing the update. L625 India

Got it today on Lumia 1020 with GB CV firmware in Jamaica

Received the update this morning on a 1520. It took 15 minutes. But the update-wheel is running since more than an hour now on a 1320 with absolutely no progress!

Lumia Icon in the U.S. Received it Friday morning!

Got update in my lumia 925

Got my 925 updated in india

HTC 8X Windows Mobile. Spain Got this update last night.

Got it on my l 920 this morning on the Telstra network in Australia..my phone was not giving any trouble, but I updated anyway..

I've received it on my Lumia 930 (Hungary, T-Mobile)

Nothing is there what nice update

I habe received the update HTC 8x Egypt

I've received the update on my 1520 and the best feature is back. When I turn on the Battery Saver the light of hardware buttons is OFF. Finally.

Got it in L-920 AT&T US..

Yes I got it too on my Lumia 635. However since the download I've been unable to access/receive my e-mails on either my phone or laptop. Any suggestioins?

I just got this on my at&t 920.

Got it on 920 in Pakistan

Received on L-920 AT&T US..

I hv Lumia 1520 and my phn update 8.1 update 2 any buddy tell me its complsary to install new update

I have just received my phone update I think this is regarding to boot issue,( Lumia 620 )

Lumia 920. Saudi Arabia. Updated last Thursday night.

Anything didn't change Lumia 1020 Bangladesh after the update..

I received this update on my 521 on MetroPCS, today.

Arrived Friday (6/19/2015) on my HTC one m8 (T-Mobile US). I had never seen or noticed any rebooting issues with this phone.

OMG after reading "to fix issue of random reboot", i did not feel like installing this update.but my phone (1020 no carrier lock) thought otherwise and forced an update.
Before i have never had the problem of the so called random spontanious reboots,
but after this update, i have on several occasions (more then before, because i did not have this issue) opened my phione case to a "please enter your PIN" screen. This sucks! how long has the phone been in that state? Did i miss any calls? apparently not because i did not receive voicemails. But nonetheless very anoying. Msoft need to undo this "fix"

Just got mine from AT&T for my L920. Better late than never. Posted via the Windows Central App for Android

Croatia, received it on HTC 8x. Randomly rebooted twice since then. So, hotfix only reduced number of reboots, not solved the problem entirely.

Croatia, received it on HTC 8x. Randomly rebooted twice since then. So, hotfix only reduced number of reboots, not solved problem entirely.

I am also having the problem of random reboot in my lumia 520 but i am not getting the crictical update @ INDIA WHAT SHOULD I DO????

Hi, how could I get this update for the 640 XL?

Please my Nokia Lumia 630 windows 8.1 is still rebooting even after running the stop restart app on it severally. What can I do?

I'm frustrated with my lumia 535 constantly rebooting. I installed the -STOP RESTART APP- and it still didnt make any diiference. Can anyone help me out to get this fixed??? Thanks

i have update to windows 8.1 to windows 10. but my phone lumia 535 is restart continosuly. how to fix the problem.
Windows Central Newsletter
Get the best of Windows Central in in your inbox, every day!
Thank you for signing up to Windows Central. You will receive a verification email shortly.
There was a problem. Please refresh the page and try again.