Windows Phone Tip: Quick Search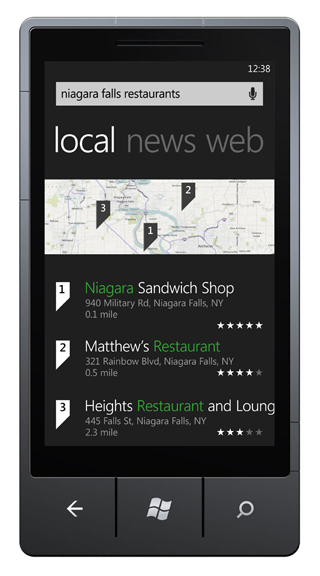 The lack of Cut and Paste in Windows Phone 7 has been tossed around quite a bit, and Microsoft's response was that they wanted to try and create shortcuts that minimize the need for such a workaround. Features such as being able to tap on a phone number or address in a web page or email are obvious ways that they've accomplished their goal, but we've come accross another shortcut that may help you out.
Often times, you can select a word or phrase in an app. For example in Internet Explorer or Word, you can select a word or words. It turns out that there is a quick and easy way to do a search in the Bing app on the selected text. Simply tap the hardware search button and the Bing app opens, with your text already being searched. Sweet yes?
Bonus Tip: This one is courtesy of Paul Thurrott. You can quickly and easily dismiss toast notifications (Text Messages, WeatherBug Alerts, etc.) by swiping accross them from left to right.
Windows Central Newsletter
Get the best of Windows Central in your inbox, every day!
Nice tips. They are actually pretty helpful. Cant wait for full copy&paste and multitasking, but for now this will suffice.