Winners of the Lumia Geek 8-week Challenge announced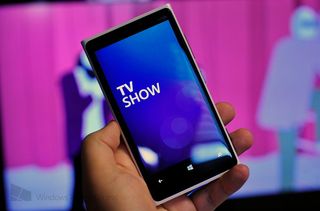 Nokia has revealed the winners of its Lumia Geek 8-week Challenge, which was an array of challenges set up by Nokia and Windows Phone Geek - a developer resource. It was also an opportunity for developers to battle against one another, brushing out the cobwebs, improving their apps and ensuring that they had a solid chance on winning.
The Challenge was split into three categories, with a single app to be crowned champion in each. "Ultimate Lumia Geek", "Best Lumia Technology Showcase?", and "People's Choice Award." All entries were automatically entered for each category, which made things interesting and provided developers with an even play field.
The prizes for the "Ultimate Lumia Geek" category included free passes for the upcoming Mobile World Congress event, as well as free exposure, free Windows Phone and more. Unlike the technology showcase and people's choice awards, there were three spots in total, as detailed below:
It's quite the reward for winning, so who was lucky enough to bag the above?
TVShow - Rudy Huyn managed to steal the show (literally) with his TVShow app for Windows Phone. Taking first place overall, Huyn is set to attend Mobile World Congress on an all-paid-for trip. We've previously touched on TVShow numerous times. It's a superb app and one we recommend you download.
NearSpeak - Andreas Jakl comes in second with the app NearSpeak. Sporting NFC functionality, the Windows Phone app enables users to create tags with recorded messages. By touching the tag with an NFC capable device, the recording would then be played back. It can serve as a reminder or just a random message.
AppoinTile - Finally, Jandieg Barcla takes third place and while there's no pass for MWC included in the 3rd prize, there is the opportunity for an app demo at the event to show off the hard work. AppoinTile is a handy little app that extends the system calendar functionality by showing up to four appointments.
So that's the main category covered, let's quickly move onto "Best Lumia Technology Showcase" and the "People's Choice Award." We've added the QR codes below for the apps featured above.
Technology Showcase
There's only one winner for both the technology showcase and people's choice award categories, with the former sporting a prize including a free demonstration of the winning app at MWC, a customised Lumia device, free ad credit for Nokia's advertising platform (NAX) and a year subscription to Nokia's Premium Developer Program. So who managed to snatch this title?
TouchMountain - Andre Meyer wins the "Best Lumia Technology Showcase" award for TouchMountain. The app is for those who enjoy heading up mountainous terrain. Sporting augmented reality, the app enables users to search around for the nearest peak, while displaying details on elevation and local information (pulled down from Wikipedia).
People's Choice
Finally, the app that received the most votes was crowned "People's Choice". The winning app in this category would pocket the developer a Nokia Lumia Device & Gear, ad credit on Nokia's Ad Exchange (NAX), as well as a year subscription to Nokia's Premium Developer Program.
Photo Singer - Yasasri Sampath managed to steal the People's Choice Award through receiving the most votes. Photo Singer is a photo editing app that enables users to crop, resize, add some writing or filters to the image. There are a number of photo editing suites available for Windows Phone, but Photo Singer is not the best offering we've come across.
Update: Unfortunately, not all is well with the People's Choice winner as many have claimed that the entry utilised immoral techniques to achieve a victory. While we'll not get directly involved (since it's clearly out of our hands), we will add a note for consumers to take care when choosing to download this app (no trial is available).
Source: Nokia Conversations
Windows Central Newsletter
Get the best of Windows Central in in your inbox, every day!
Rich Edmonds was formerly a Senior Editor of PC hardware at Windows Central, covering everything related to PC components and NAS. He's been involved in technology for more than a decade and knows a thing or two about the magic inside a PC chassis. You can follow him on Twitter at @RichEdmonds.
Photo Signer - absolutely disappointed about this app. Don't understand how this app can be a people's choice. Suspect it's a spammers vote result. At least voting system in windowsphonegeeck.com allows multiple vote for one member, i.e everyone can vote 1000 times while day. While contest I found some useful apps for me, for example Bitshark, Lomogram. But the winner apps is absolutely useless for me and I think for most of users.

It is rubbish. Jaxbot of WPH was ranting about it a while ago. IIRC they had evidence that TOR nodes were used to vote for it, no one was talking about it, it wasn't being promoted anywhere. But WindowsPhoneGeek wouldn't listen to any complaints against it.

Absolutely agree with you about every point. Glad to know that I'm not alone undertand this all bad things.

Thanks for the heads up - we've missed the drama unfolding around the challenge. A note has been added to the article, but we cannot get involved since we're only relaying the results announced by Nokia.

At least we all agree that TVShow is a great app and deserves to win. I use it every day to track what I watch.

Yes, Rudy's TV Show is definitely my go to app to show other people the benefits and beauty of WP8... Besides being my favorite doublewide livetile It is also my Lockscreen app. Rudy was also very responsive to a request of mine on one of his other apps so I'm glad he's getting the recognition he deserves.

Does anyone else have the problem I've been having. When I go to download the app (through the WPCentral app) it says "error receiving title" or "title not received" but the links still work. Thanks.

I saw on the comments from another post that the developer is aware and it would be fixed in the next update

Thank you. As long as it still works.

TVShow is slow and frustrating at times in my opinion. Maybe the experience is different on a dual core WP8, I don't know.

It's like a fighter jet on WP8.
Windows Central Newsletter
Thank you for signing up to Windows Central. You will receive a verification email shortly.
There was a problem. Please refresh the page and try again.